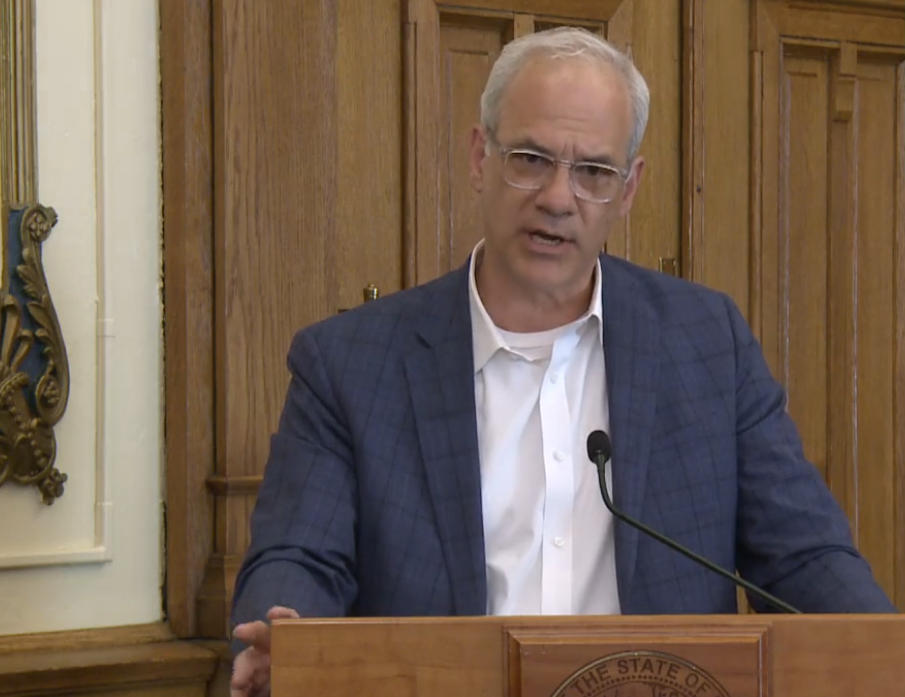 Every Indiana nursing home employee this month will be tested for COVID-19 to provide additional protection to nursing home residents and to better understand the spread of the coronavirus.
Dr. Dan Rusyniak, chief medical officer at the Family and Social Services Administration, said the state is confident it now has the capacity to test the thousands of nursing home staffers across Indiana at least one time in June.
"We know that the majority of COVID-19 outbreaks in long-term care facilities occur when a staff member contracts the virus and unknowingly brings it into the facility," Rusyniak said.
"This is one of the most difficult aspects of this virus: People can transmit it without having any symptoms. The close contact between the staff and residents then likely facilitates the spread. And while infection control measures, like wearing personal protective equipment and hand washing are critical at preventing the spread, they are clearly not enough."
Rusyniak explained that in addition to enabling infected nursing home employees to be separated from vulnerable residents, the testing will aid researchers working to better understand the asymptomatic spread of COVID-19.
"This will be a really important step in preventing future outbreaks," he said.
Nursing home residents will continue to only be tested on a case-by-case basis, such as when a COVID-19 outbreak strikes a specific facility, Rusyniak said.
The coronavirus testing of nursing home employees is separate from, but similar to, a multi-stage, statewide COVID-19 testing program that's underway through Indiana University's Richard M. Fairbanks School of Public Health and the State Department of Public Health.
Over the past week, more than 5,000 randomly selected Hoosiers were contacted by text message, telephone call and postcard, and asked to visit one of 32 testing centers to have their nasal cavity swabbed to see if they have COVID-19 and their blood drawn to determine if they've ever had it.
The goal is to understand how COVID-19 is spreading, and has spread, through Indiana's population since the first case officially was confirmed nearly three months ago.
The first phase of the Fairbanks study, completed in April, found nearly 45% of people who tested positive for active viral infection reported no symptoms of COVID-19, suggesting potentially massive amounts of asymptomatic spread.
Dr. Kristina Box, the state health commissioner, said Hoosiers not selected for the study still can get tested, usually for free, at more than 200 testing sites throughout Indiana.
"The only way we will truly understand how widespread COVID-19 is in our state is for more people to get tested," Box said. "Getting this information is really critical to guiding us...in the next steps of reopening our state."
"Please, come and get tested."
Separately, the state health agency is authorizing nursing homes to again allow residents to meet with visitors outside the facility, so long as specific rules are followed, including no recent COVID-19 cases, mandatory masking and sanitizing, and limited visitation hours.
"While the congregant nature of a nursing home can amplify the spread of COVID-19, recent evidence in the scientific literature has shown the transmission risks are much lower outdoors," Rusyniak said.
"We believe that the risk of COVID-19 transmission in long-term care facilities, and the need for family, partners, close friends, and those interactions can be balanced, and that is why we're releasing guidelines that will outline how facilities can, under certain conditions, allow families and friends to have outdoor visitation with the residents in long-term care facilities."
Gov. Eric Holcomb also signed an executive order Wednesday extending the state's public health emergency due to COVID-19 until July 4.
The governor first declared a statewide coronavirus disaster March 6, giving the Republican chief executive sweeping powers to regulate the behavior of the general public and business operations throughout Indiana.
Gallery: NWI votes on delayed primary date
Gallery: NWI votes on delayed primary date
Election night with Frank J. Mrvan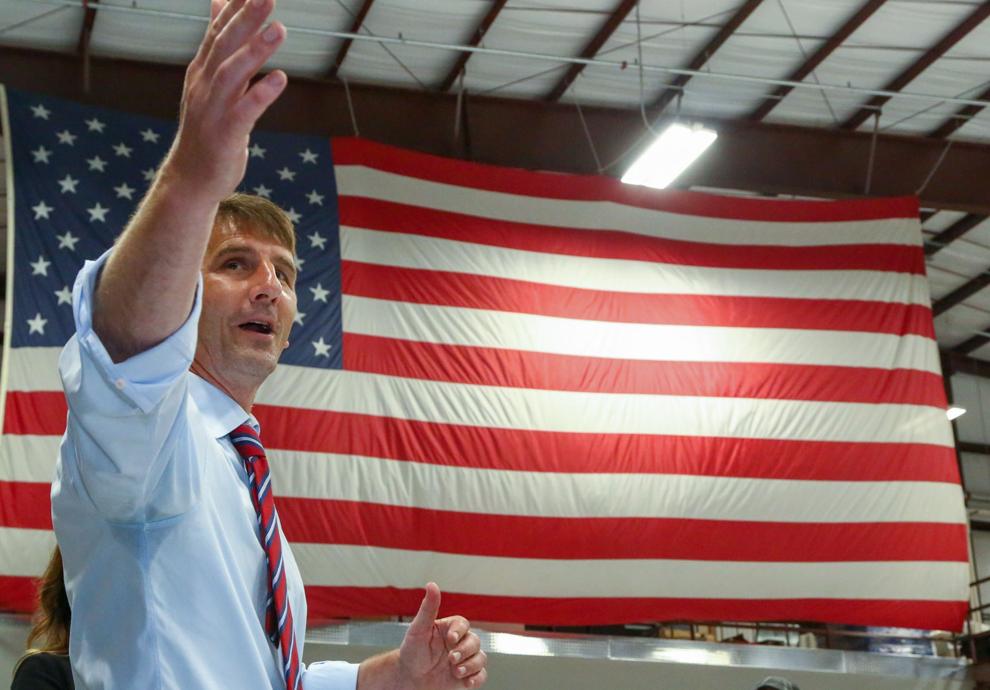 Election night with Frank J. Mrvan
Election night with Frank J. Mrvan
Election night with Frank J. Mrvan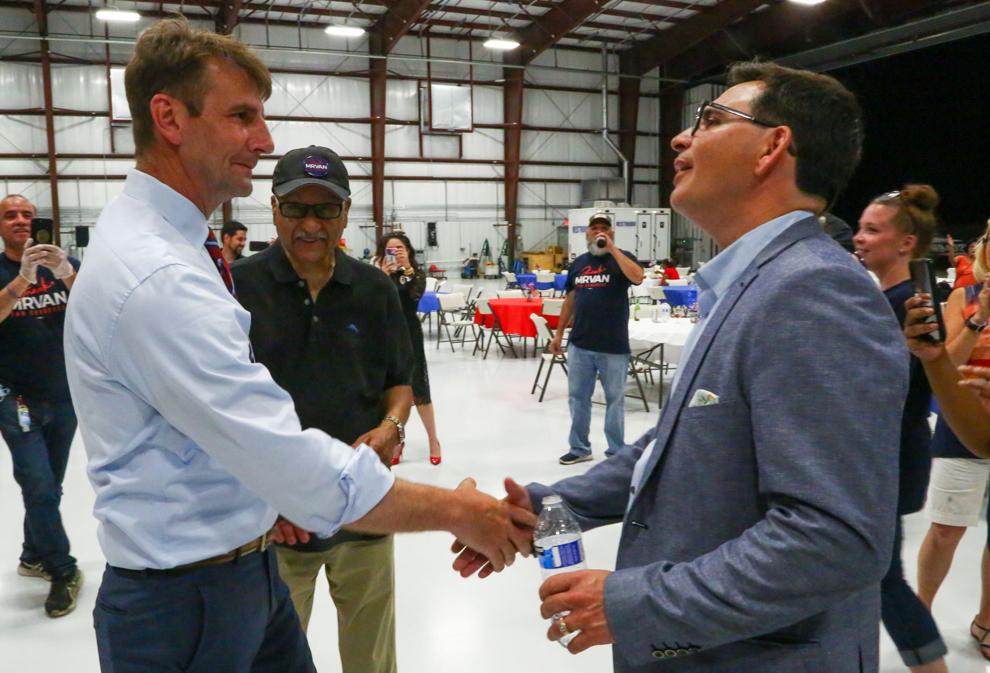 Election night with Frank J. Mrvan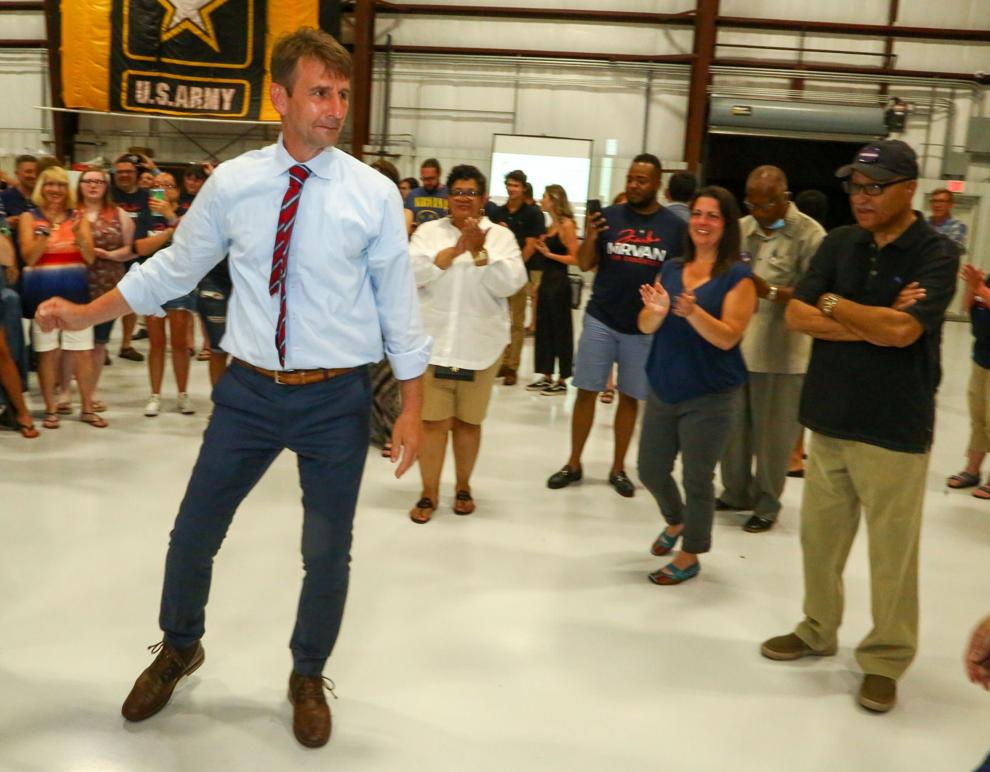 Election 2020 Indiana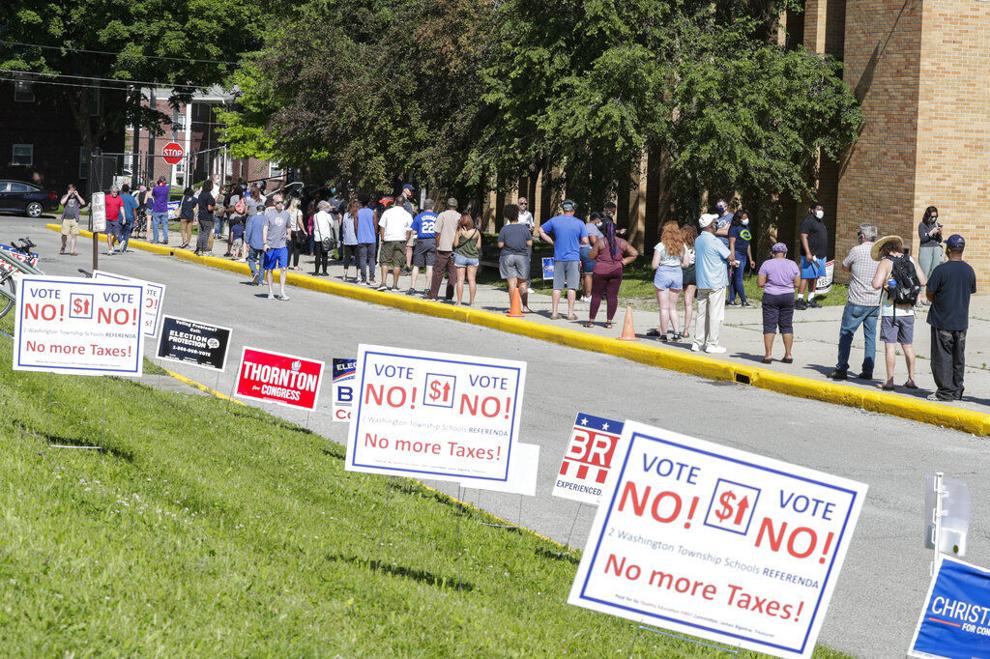 Election night with Frank J. Mrvan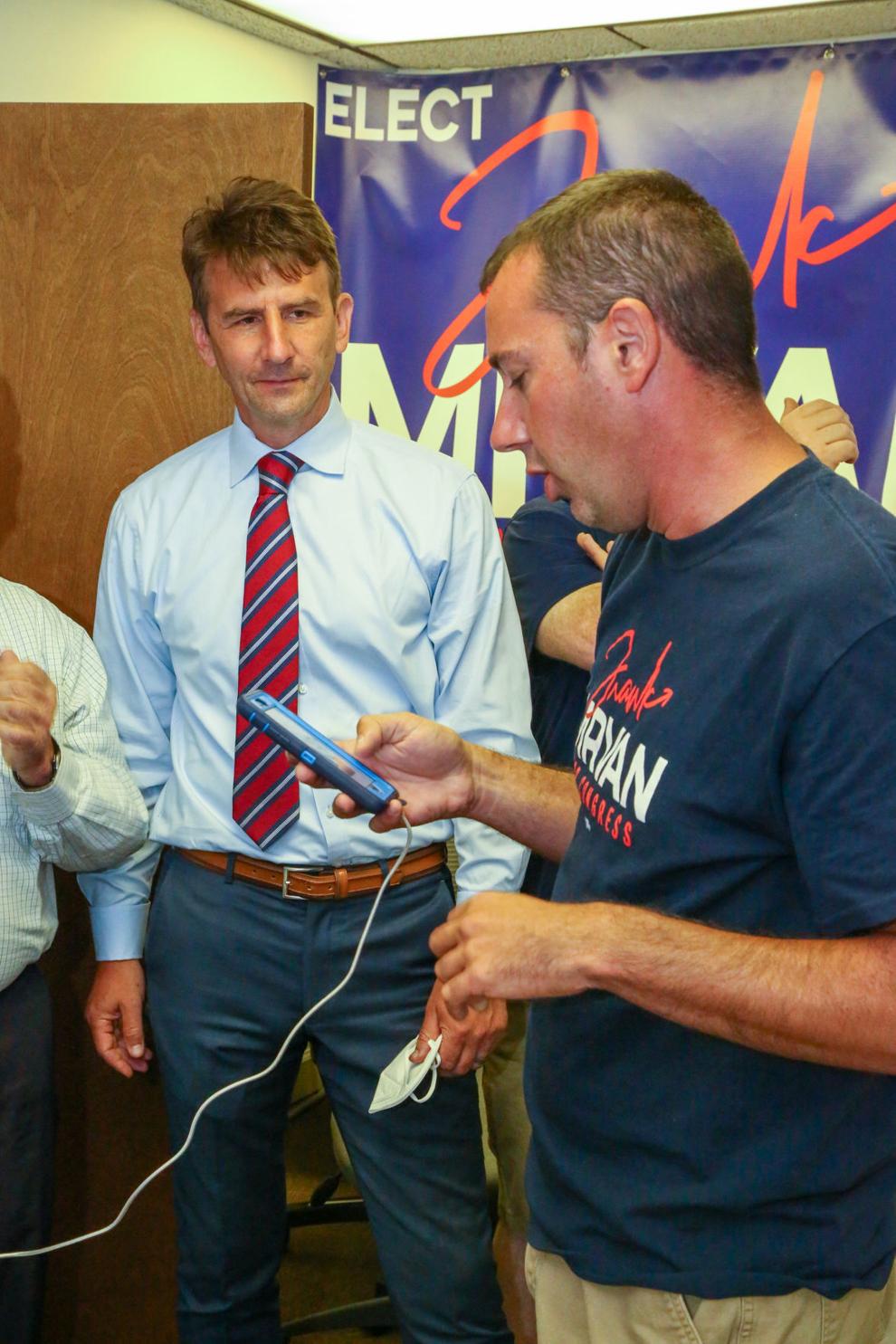 Election night with Frank J. Mrvan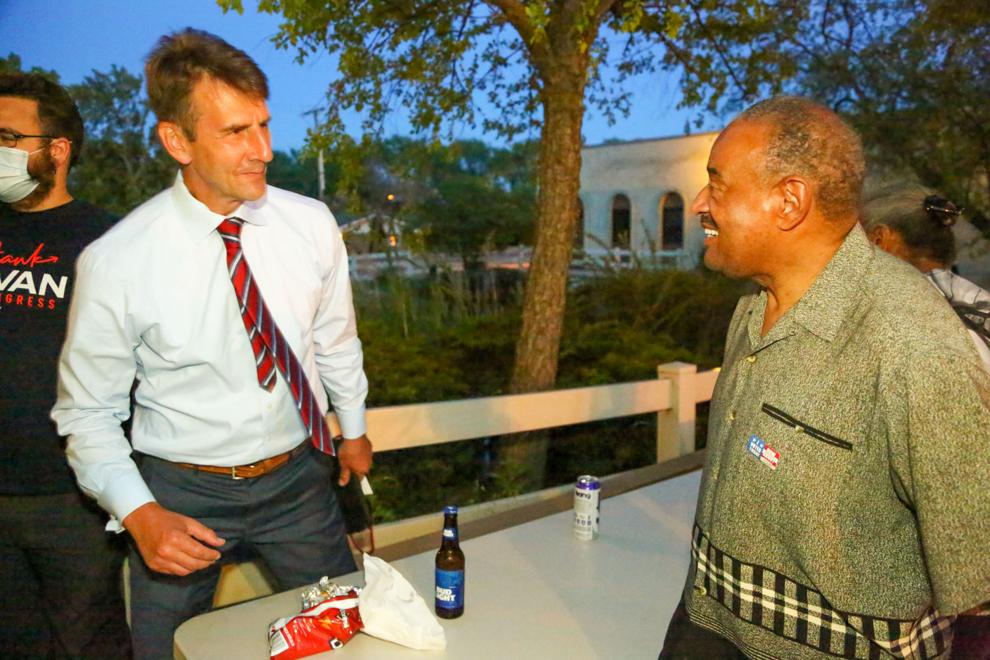 Election night with Frank J. Mrvan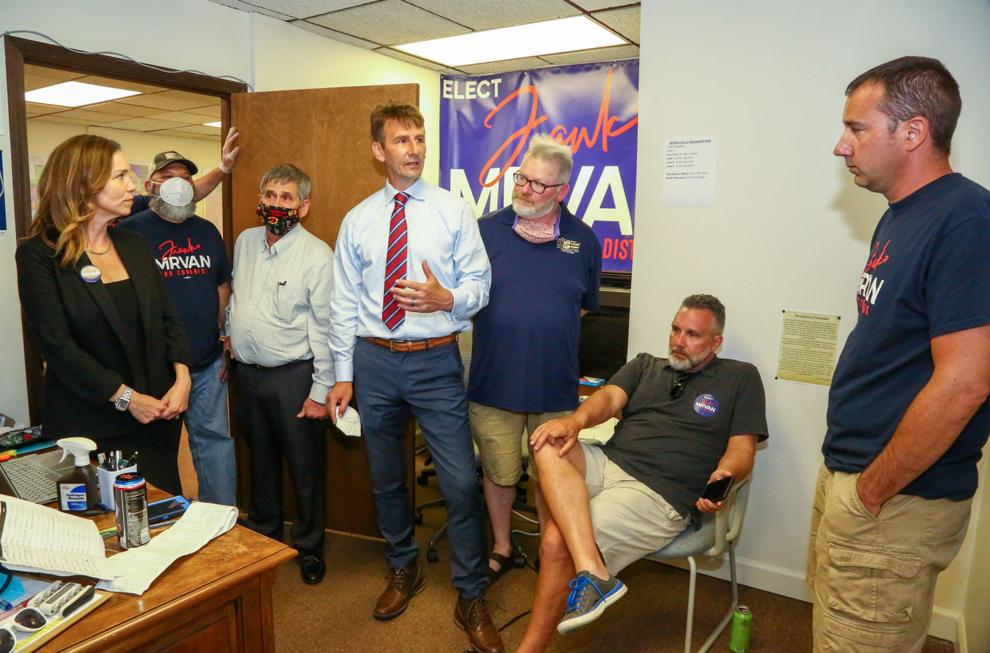 Election night with Frank J. Mrvan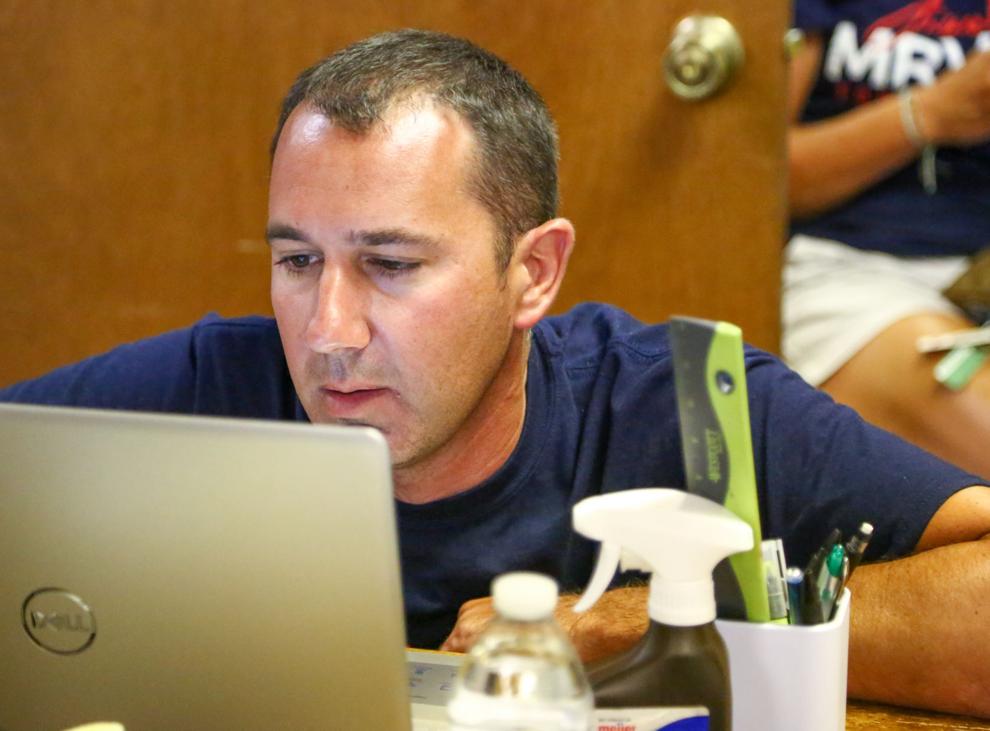 Election night with Frank J. Mrvan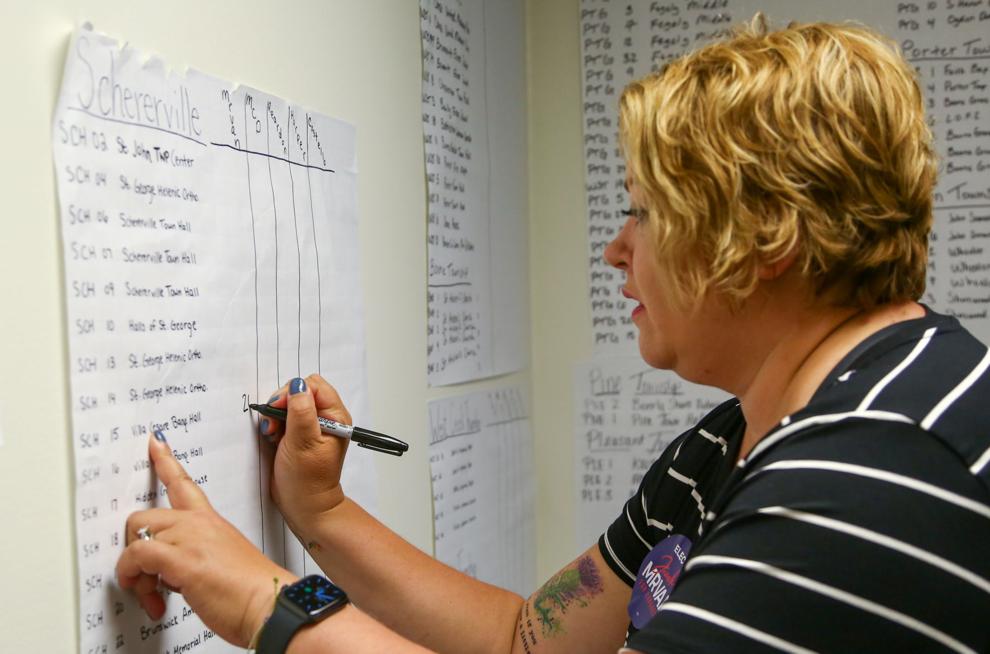 More than 30,000 mail-in ballots have already been cast for the election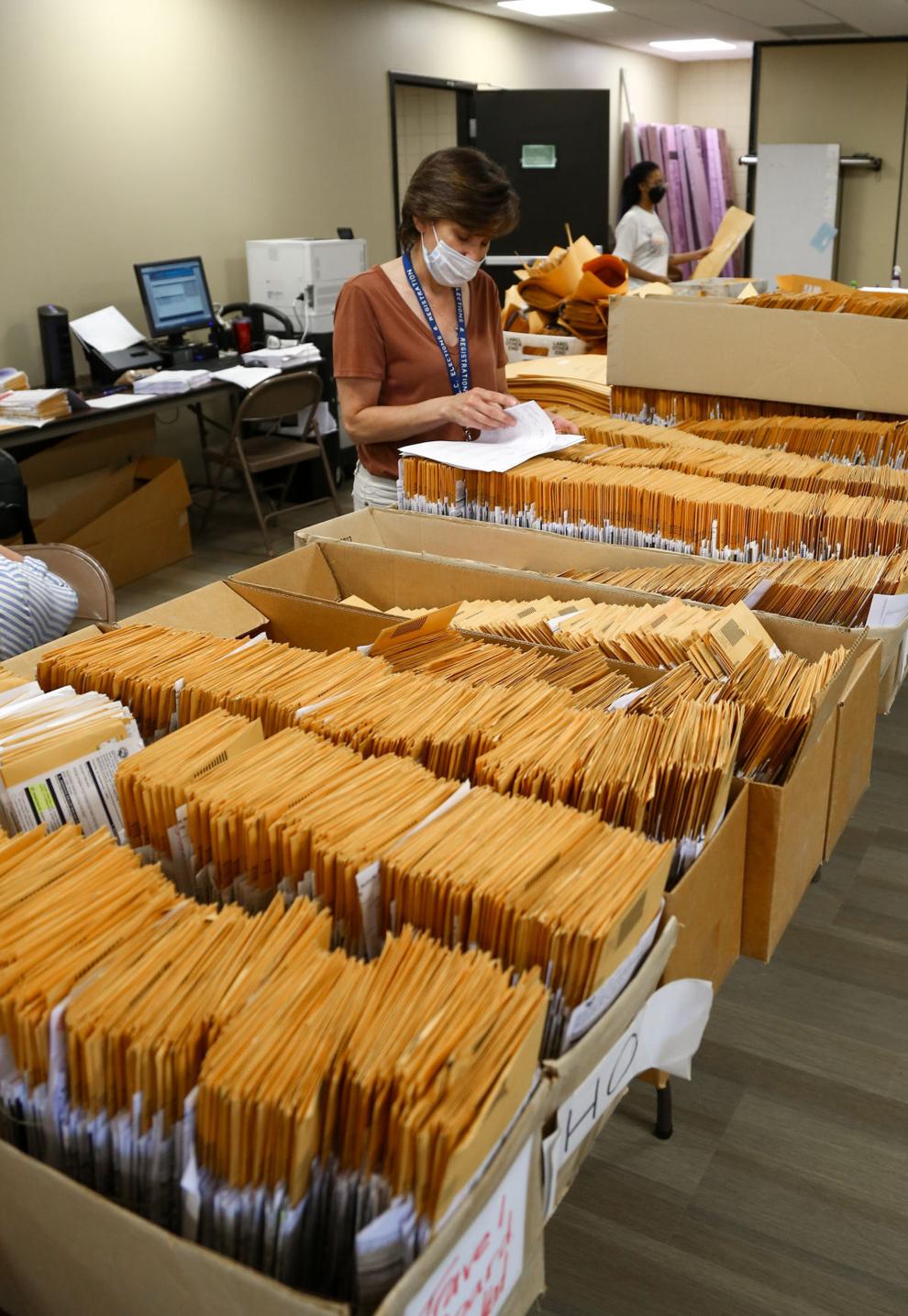 More than 30,000 mail-in ballots have already been cast for the election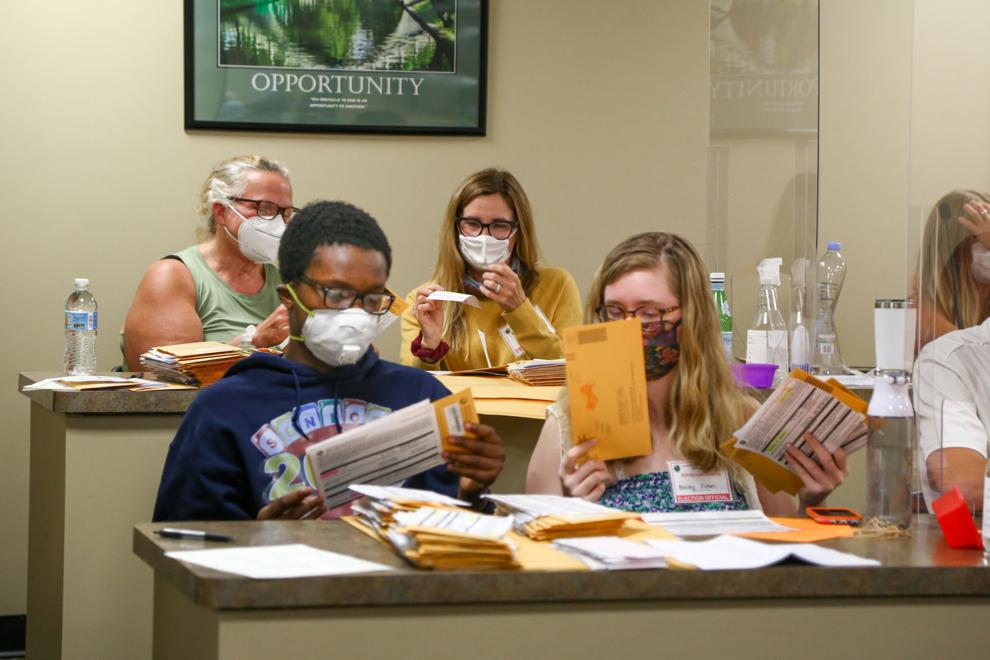 More than 30,000 mail-in ballots have already been cast for the election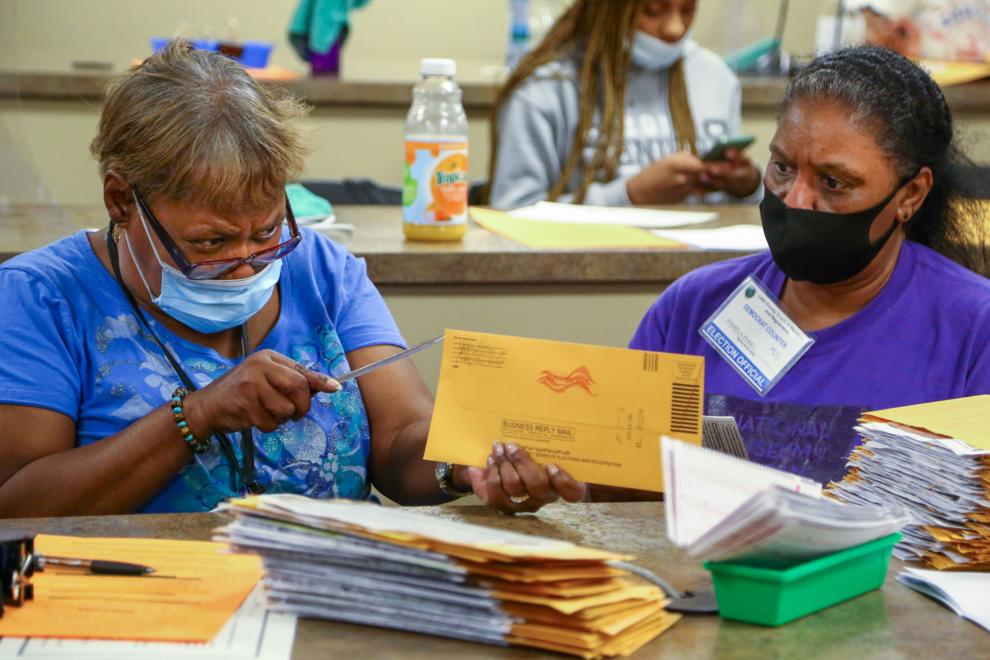 More than 30,000 mail-in ballots have already been cast for the election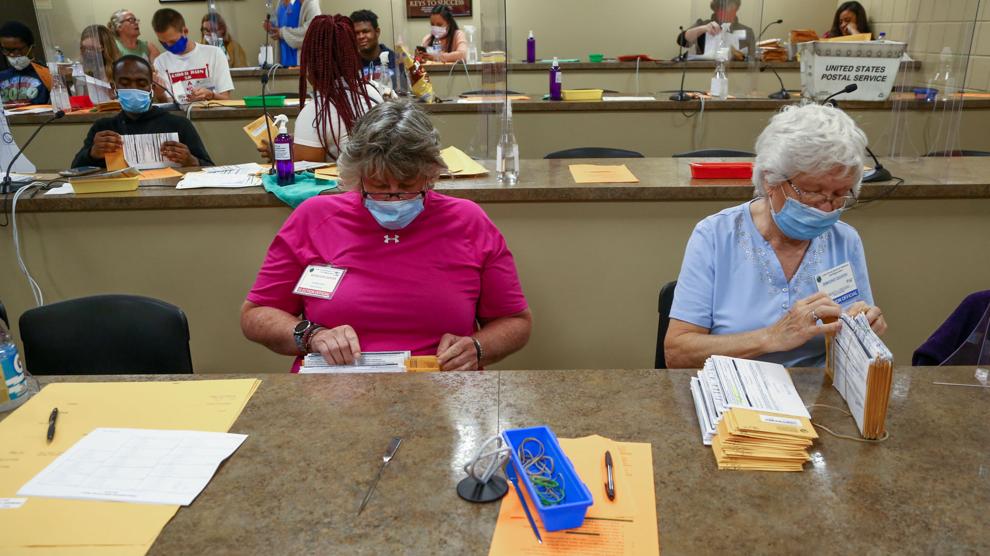 More than 30,000 mail-in ballots have already been cast for the election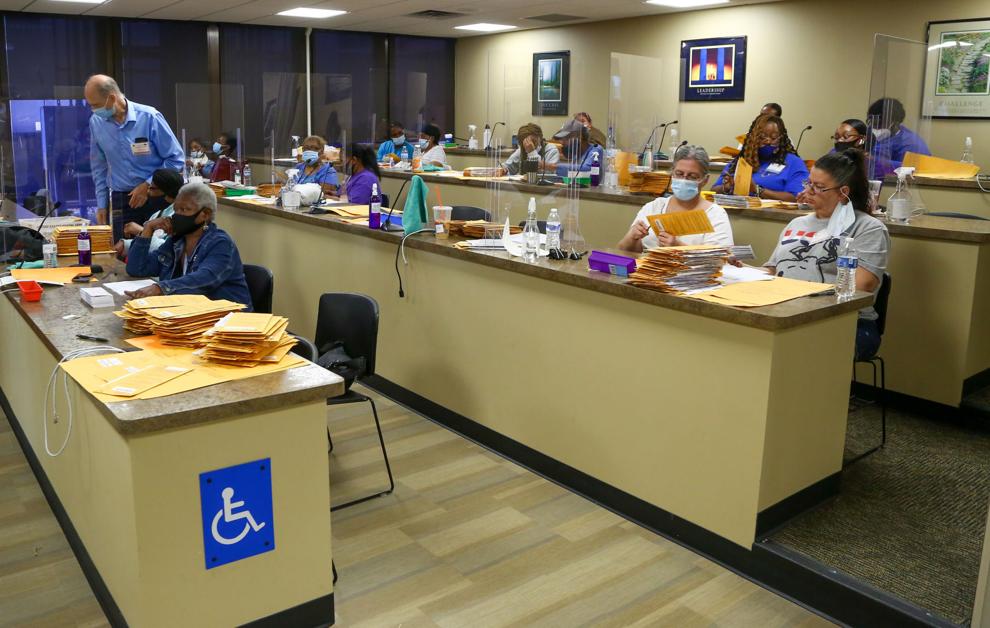 Cedar Lake voters are being asked to approve 2 referendums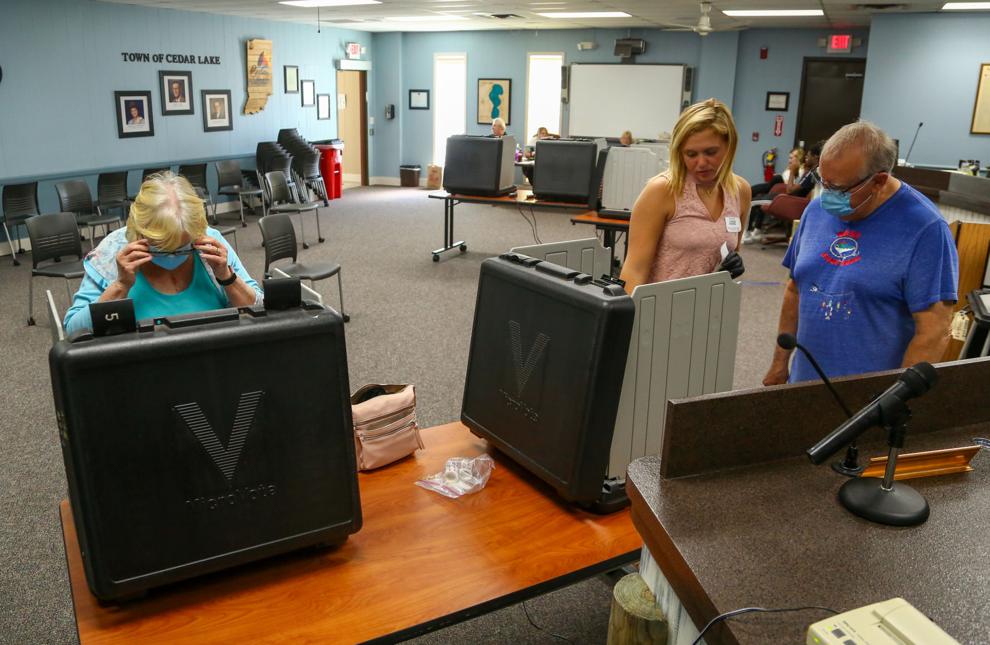 Cedar Lake voters are being asked to approve 2 referendums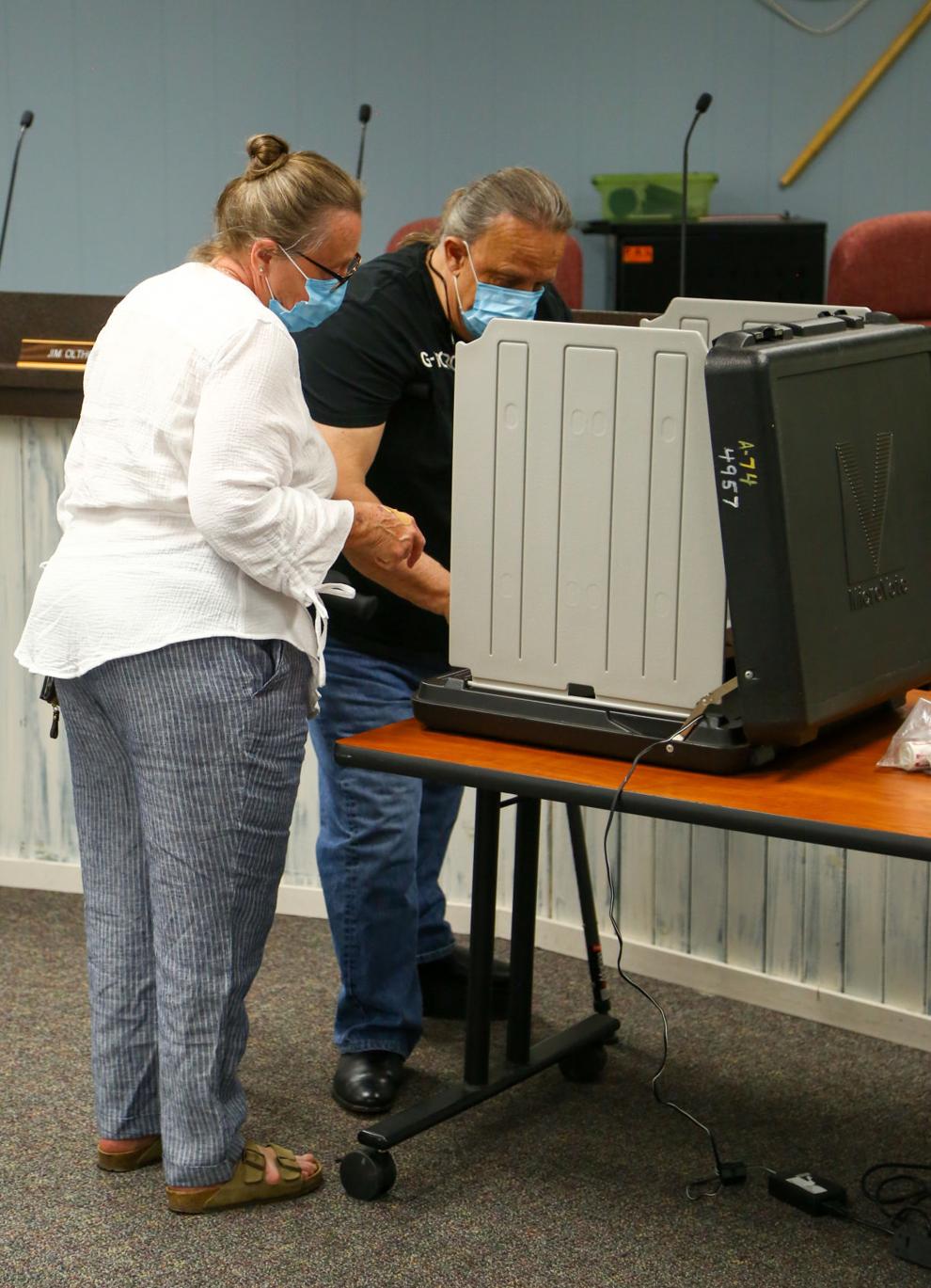 Cedar Lake voters head to the polls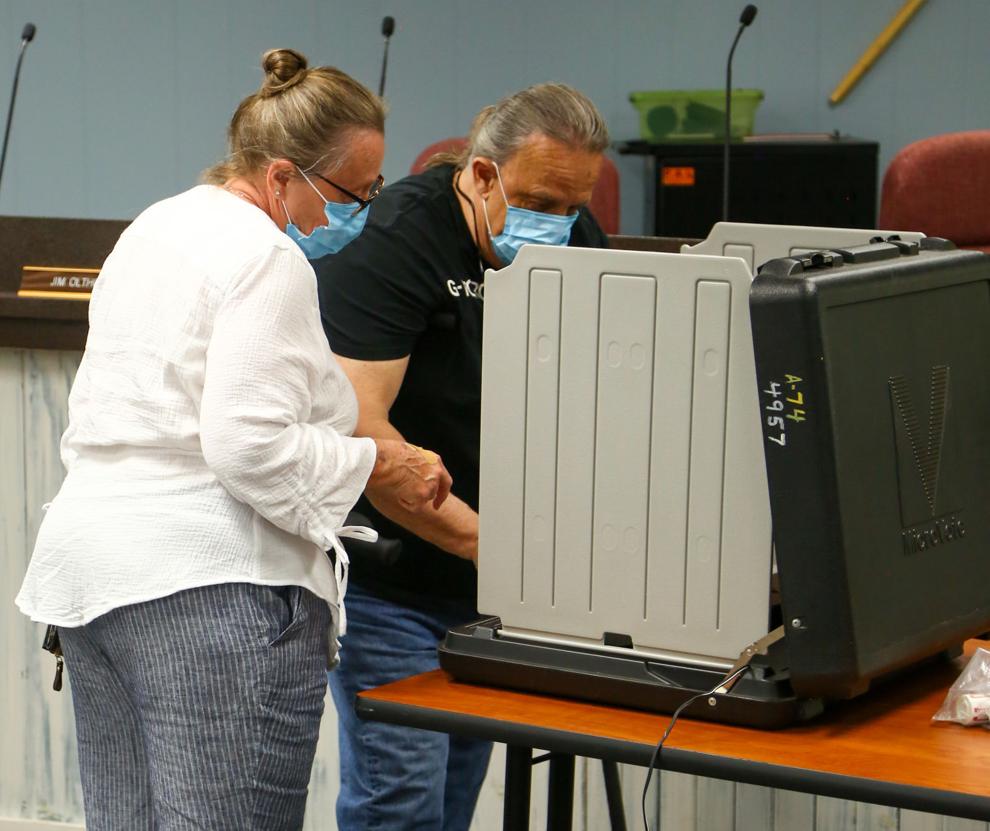 Cedar Lake voters are being asked to approve 2 referendums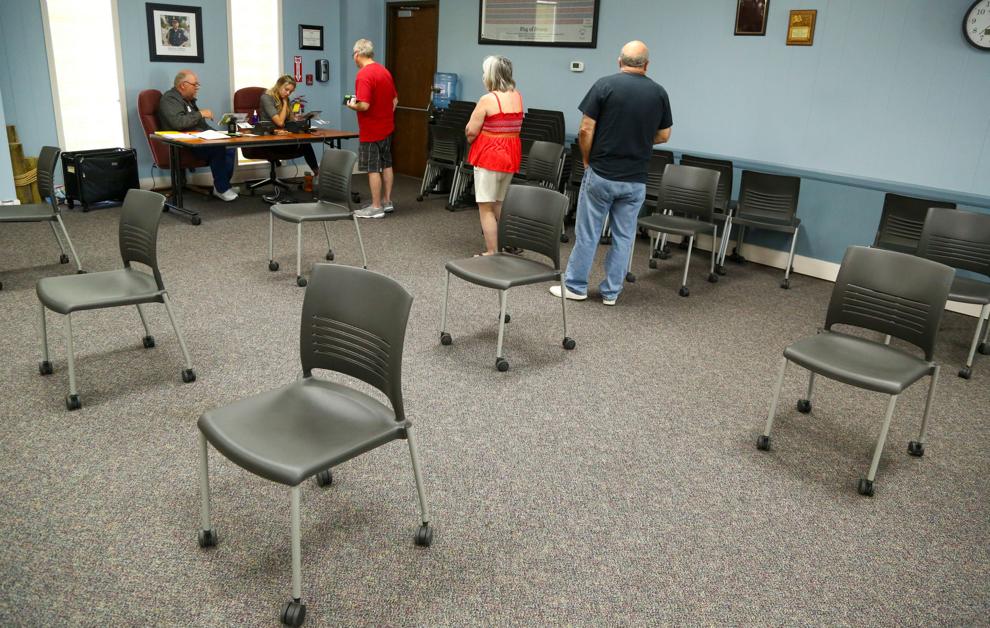 Cedar Lake voters are being asked to approve 2 referendums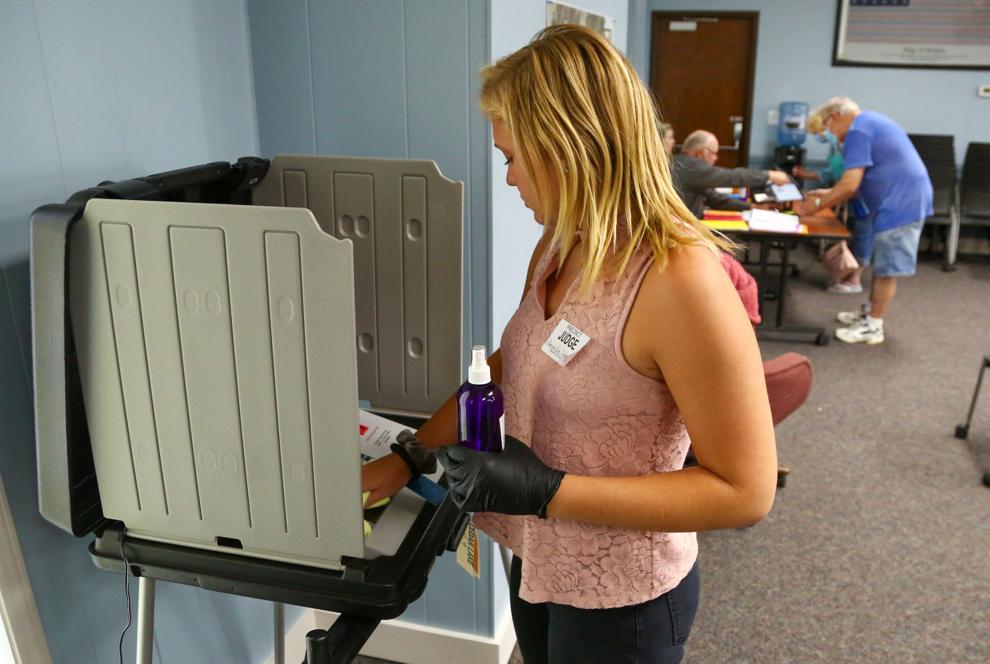 Voting at Frank Hammond Elementary School
Voting at Frank Hammond Elementary School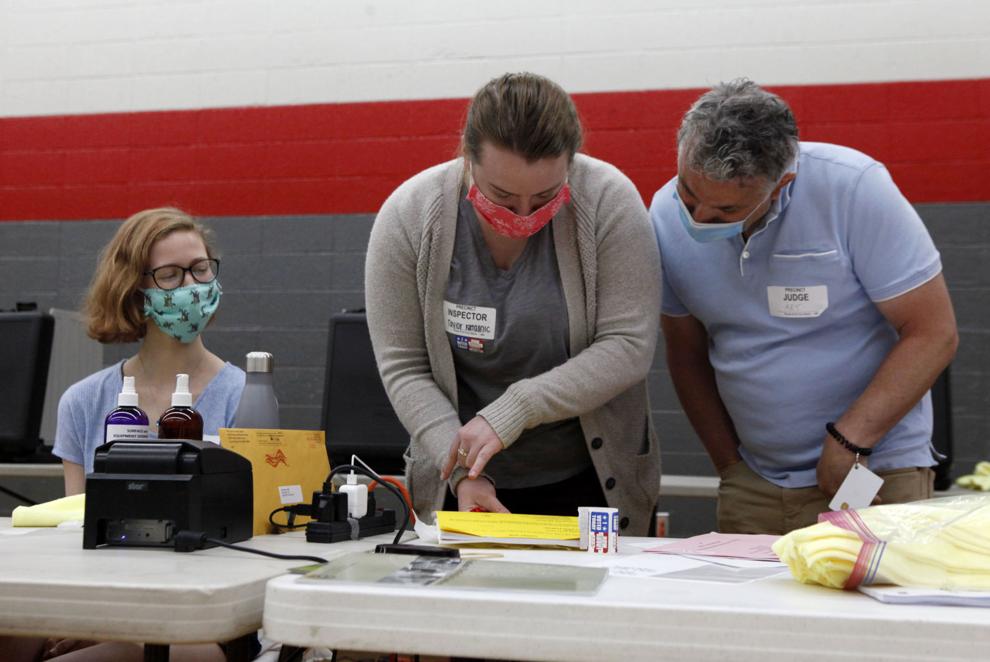 Voting at Frank Hammond Elementary School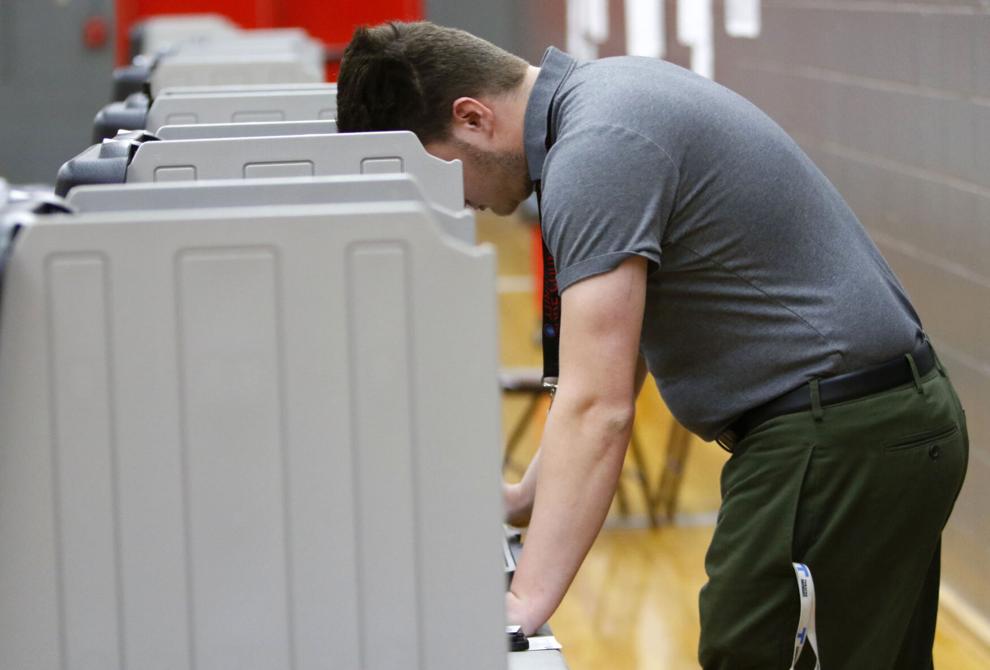 Voting at Frank Hammond Elementary School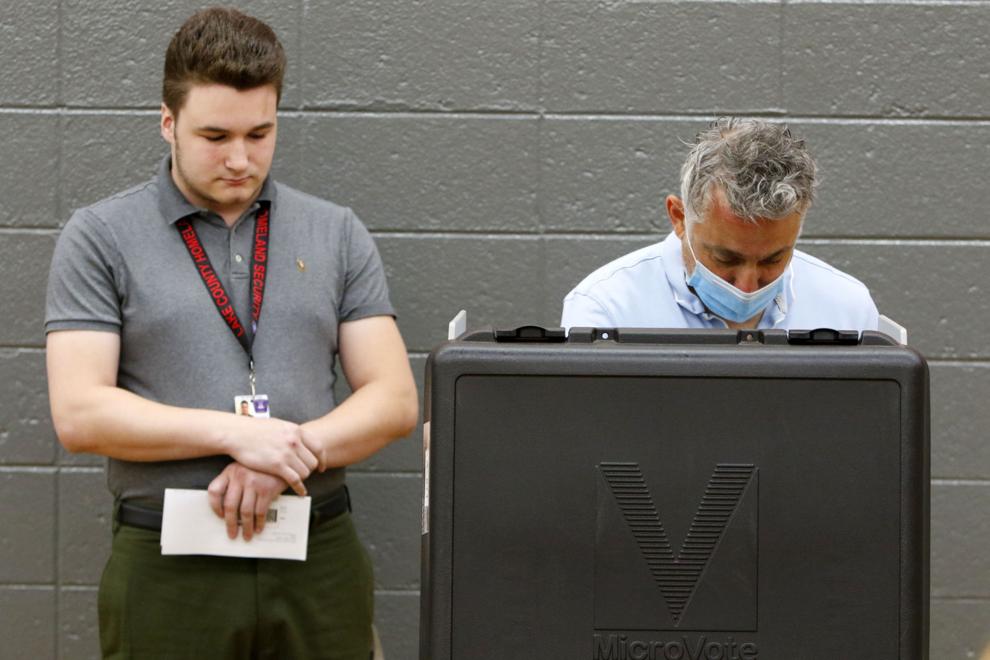 Voting at Frank Hammond Elementary School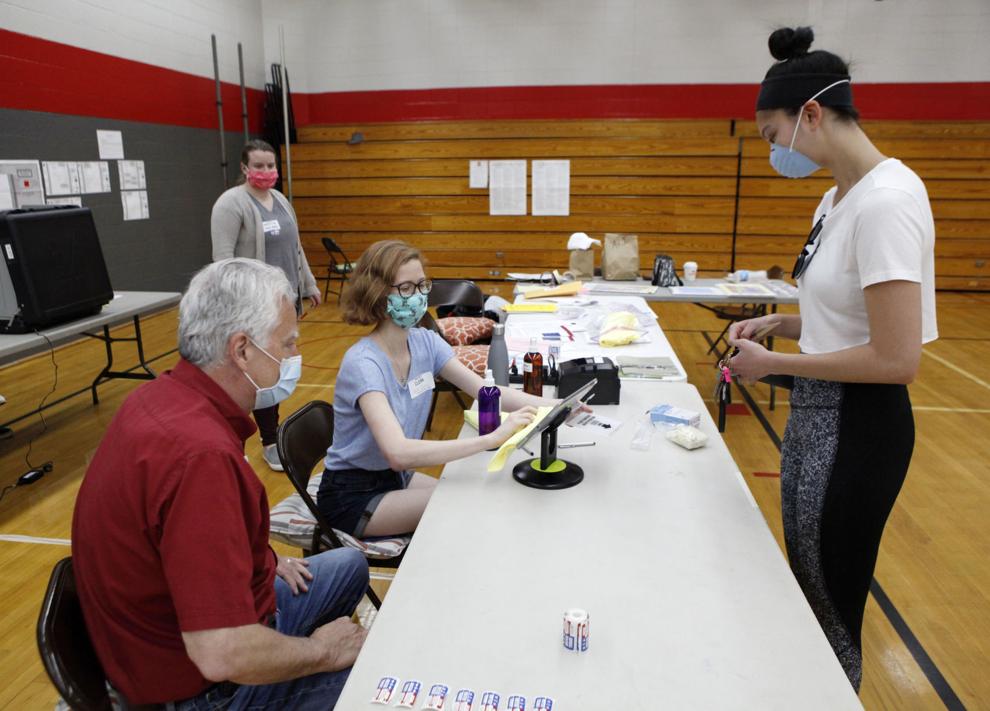 Voting at Frank Hammond Elementary School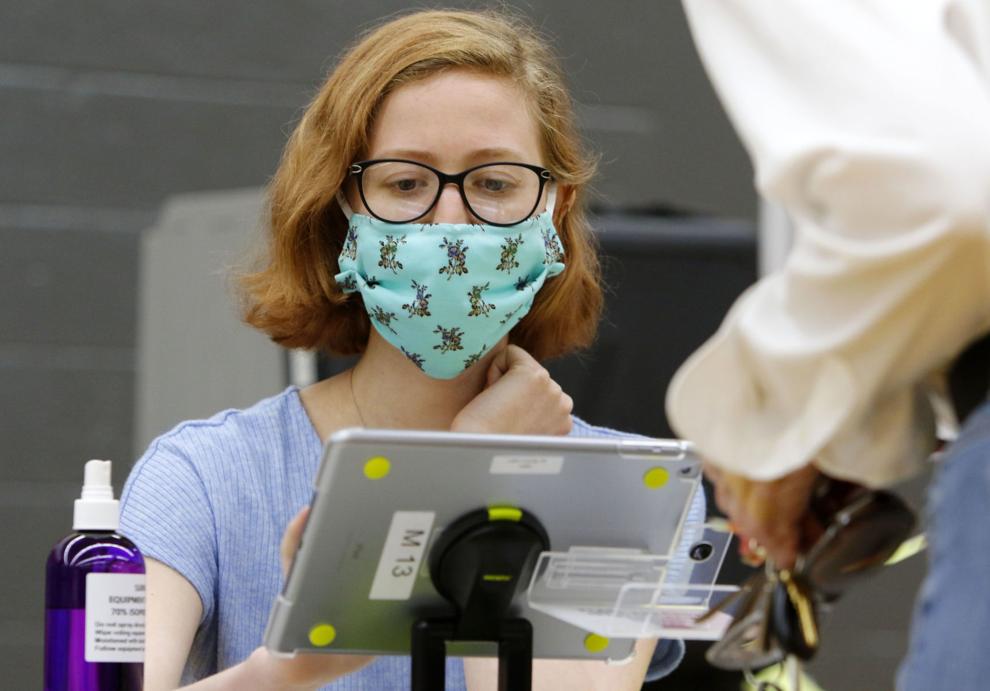 Voting at Frank Hammond Elementary School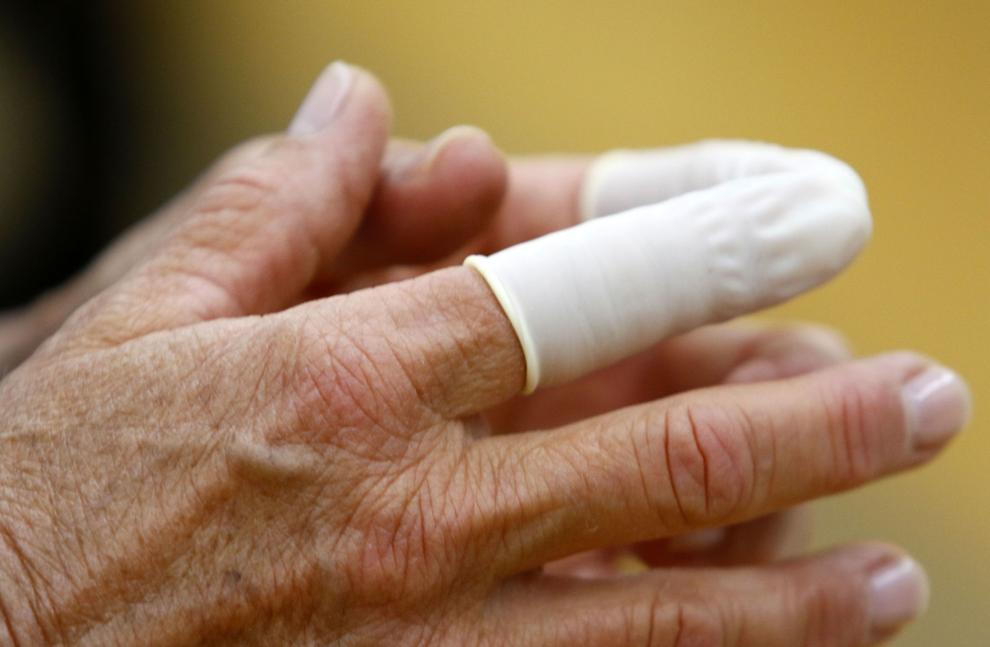 Voting at Villa Cesare
Voting at Villa Cesare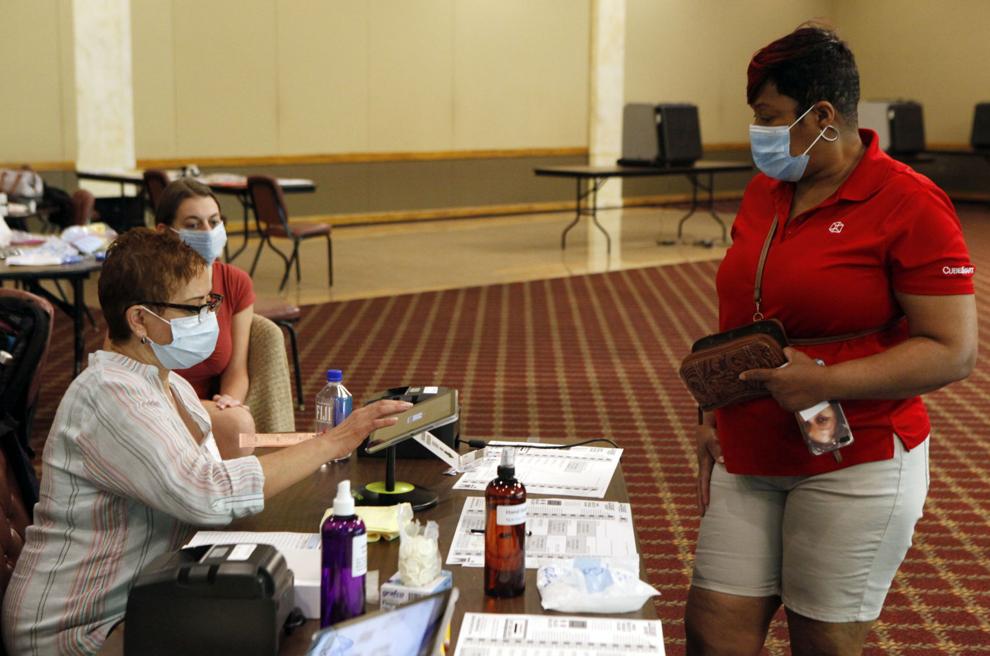 Voting at Villa Cesare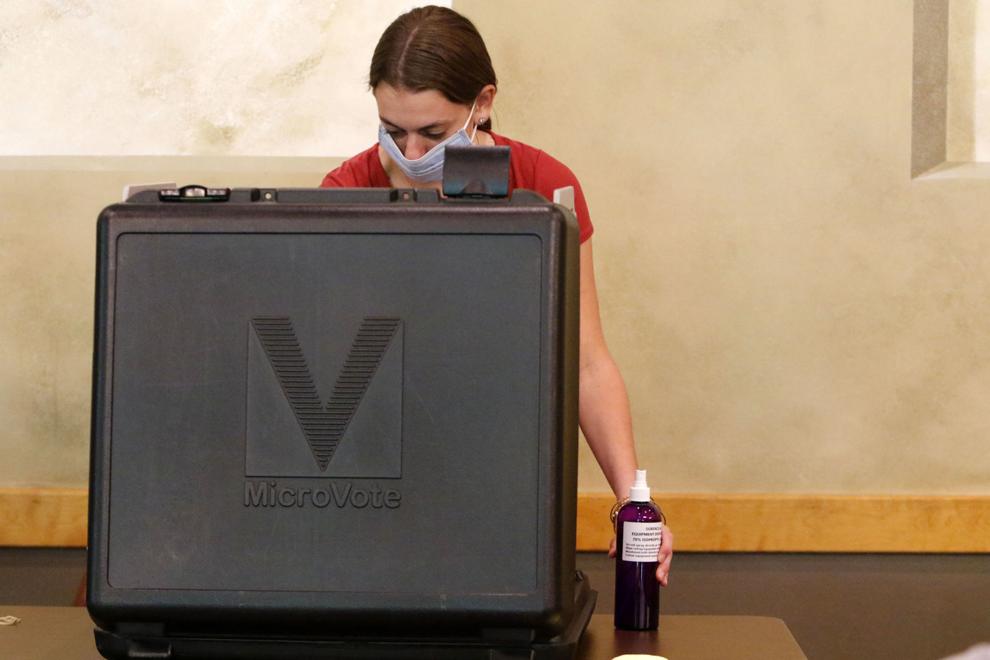 Voting at Villa Cesare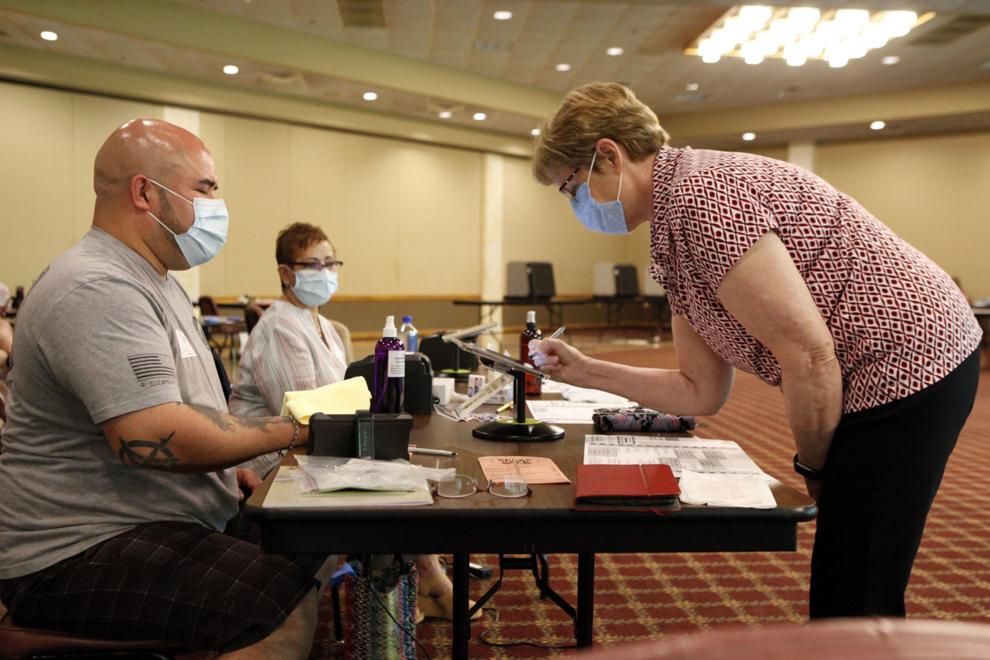 Voting at Villa Cesare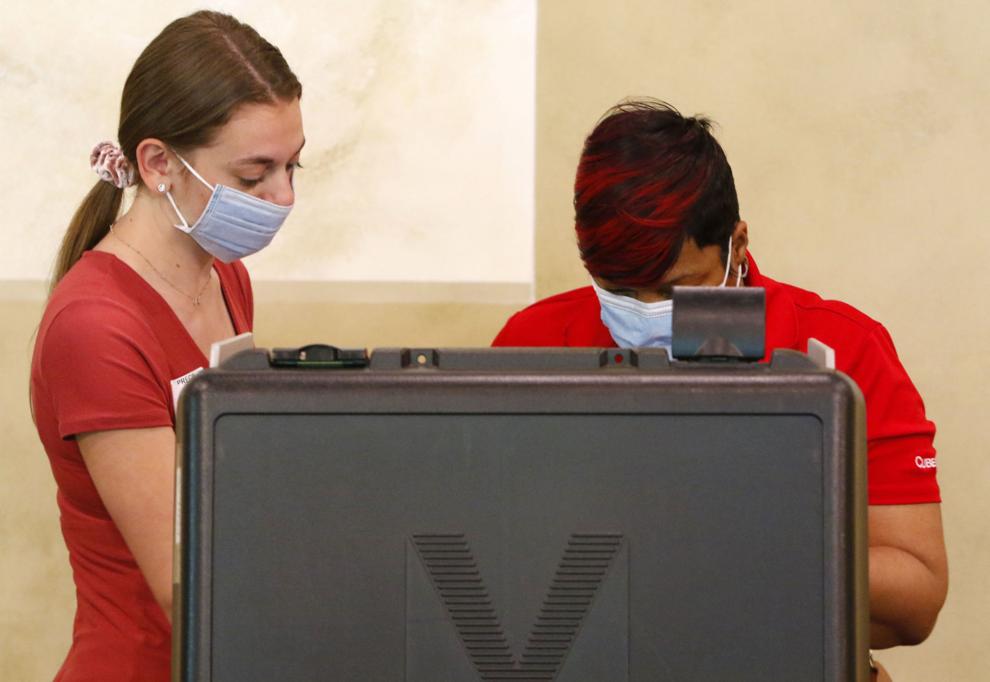 Voting at Villa Cesare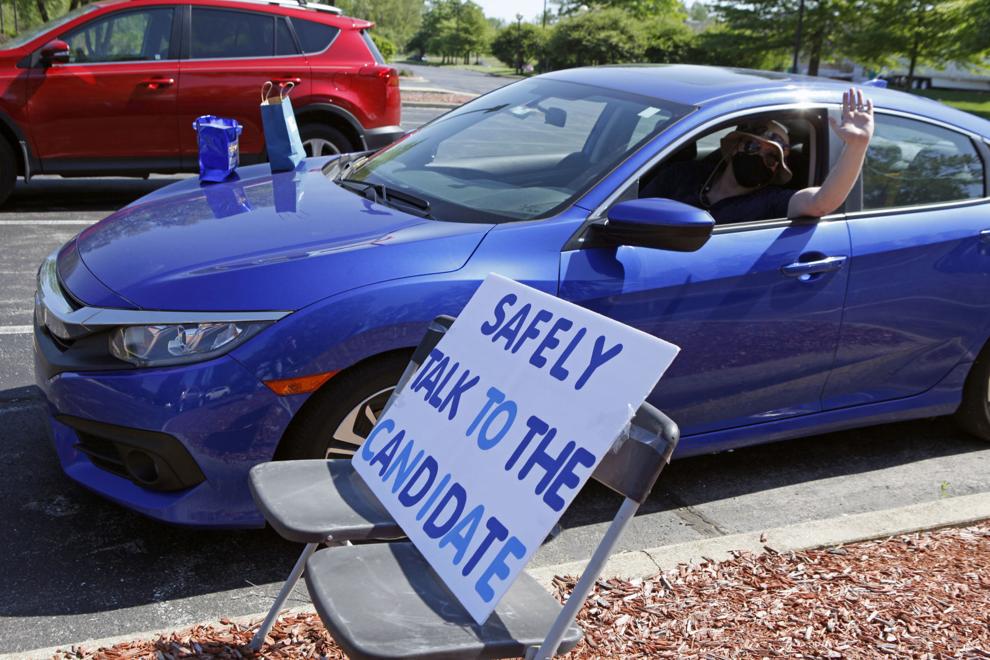 Voting at Villa Cesare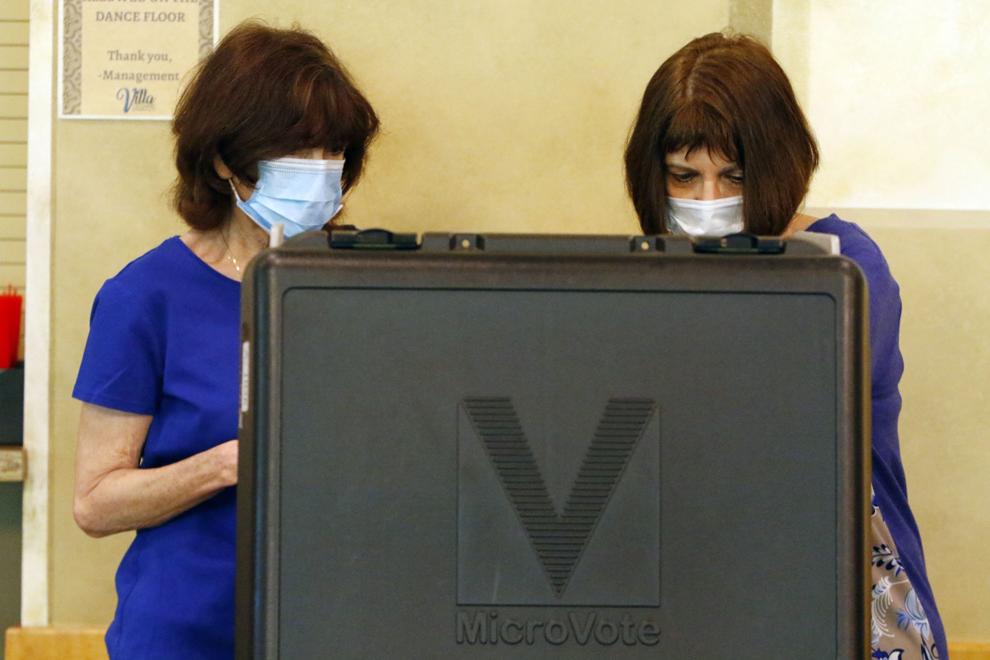 Voting at Villa Cesare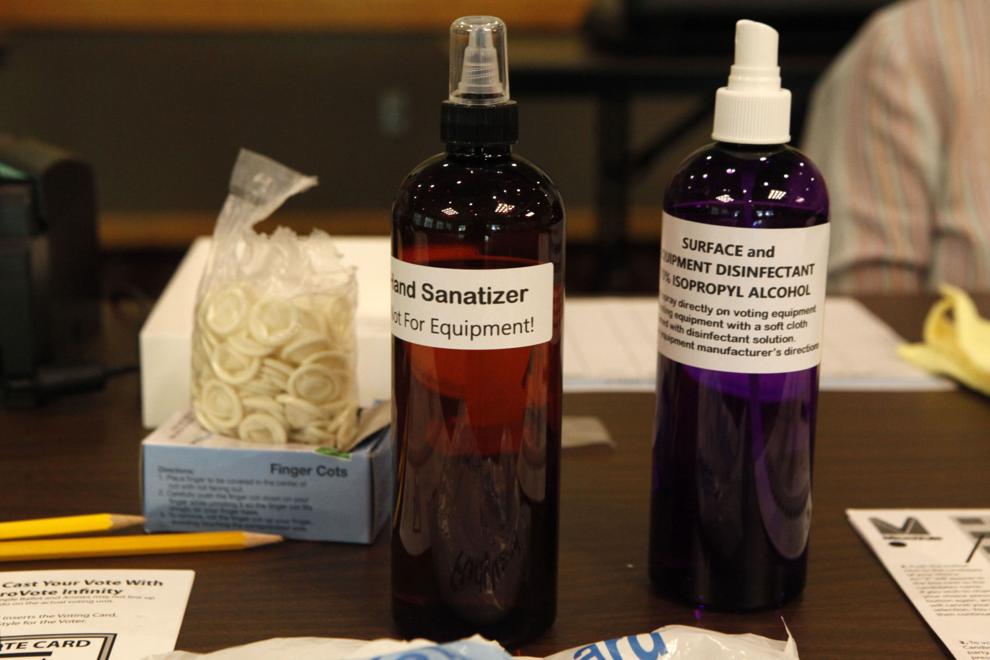 Voting at Villa Cesare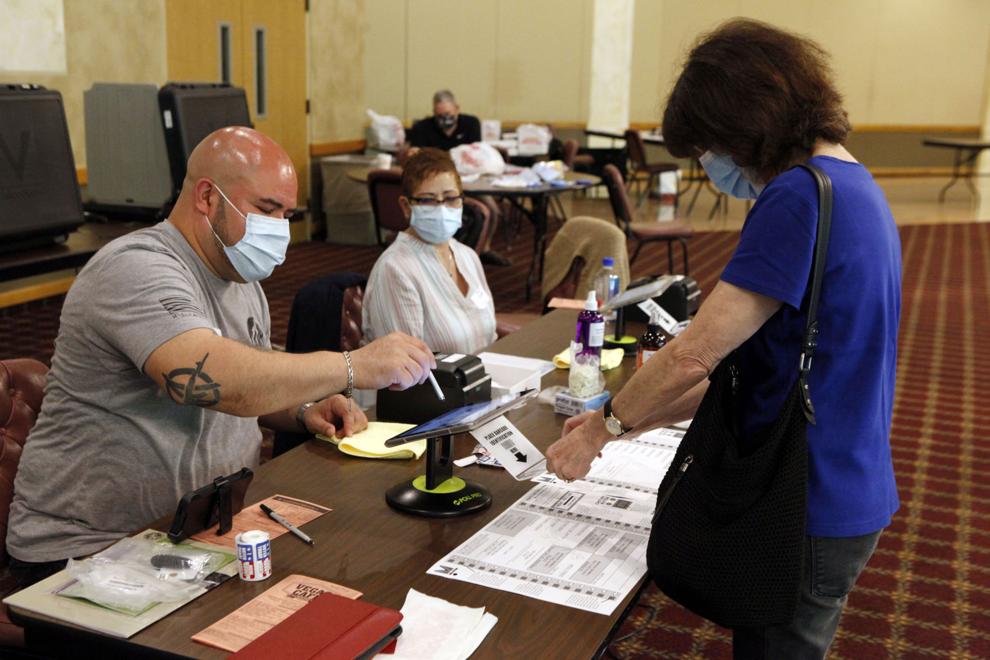 Voting at Villa Cesare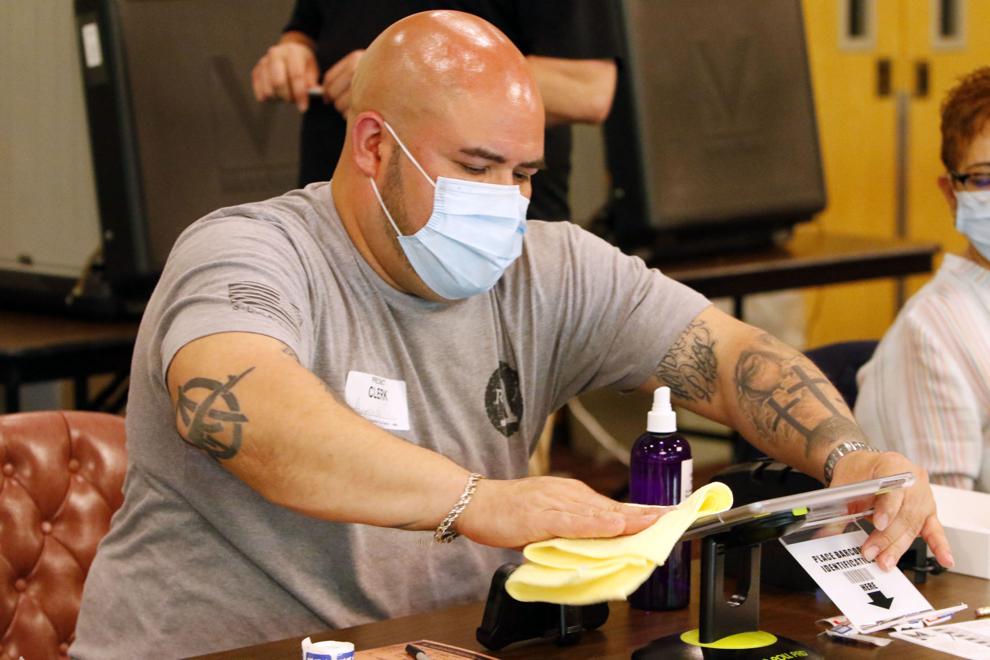 Gallery