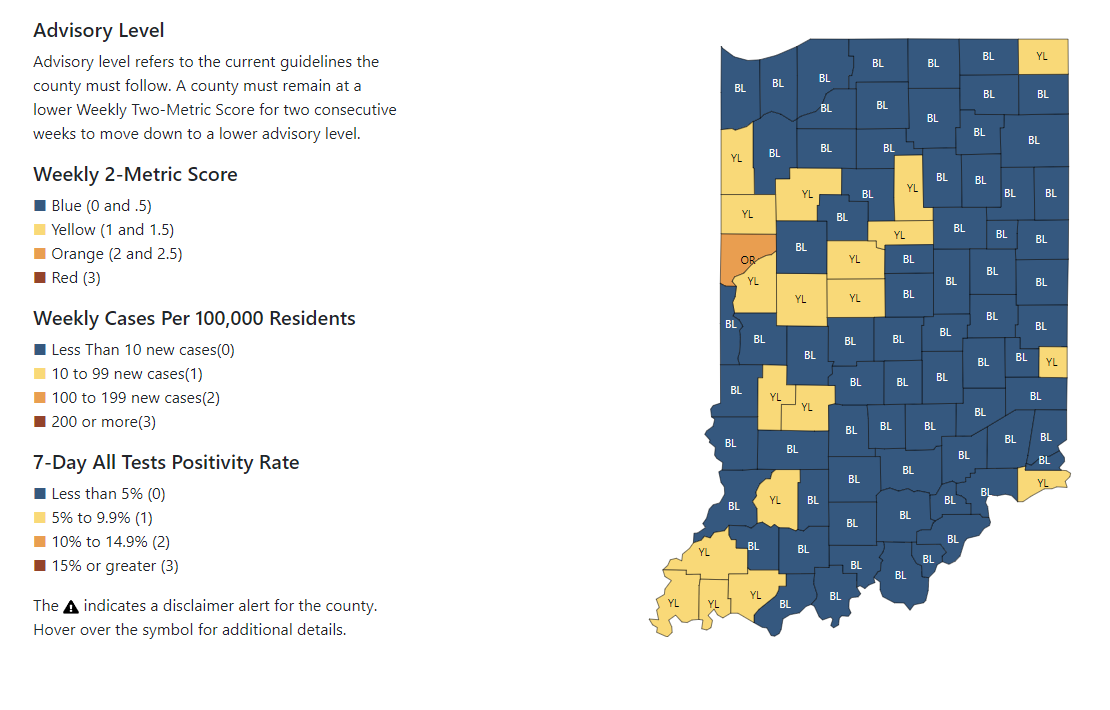 Hoosiers may think they're done with COVID-19 as summer activities, and life in general, return to "normal" following more than a year of cancellations and disruptions.
But COVID-19 isn't through infecting Hoosiers.
Data released Wednesday by the Indiana Department of Health show 17 of the state's 92 counties classified as "yellow," with moderate community spread of COVID-19, up from just 6 yellow counties last week.
That includes Newton County, located immediately south of Lake County, which tallied a 14.4% COVID-19 testing positivity rate and the equivalent of 85 cases per 100,000 residents during the seven-day period between June 29 and Monday.
Warren County, located along the Illinois border in west central Indiana, achieved the dubious distinction becoming the first county in five weeks to be classified as "orange" by the state health agency due to community spread of COVID-19 approaching high levels.
State records show fewer than half of the eligible Warren County residents age 12 and up have been vaccinated against the coronavirus.
No Indiana counties currently have the highest possible "red" designation that could trigger significant restrictions on local businesses and residents to try to minimize the spread of COVID-19.
Lake, Porter, LaPorte and Jasper counties all remain at the best possible "blue" rating with low community spread of COVID-19, according to the Indiana Department of Health.
Statewide, 423 individuals were hospitalized Tuesday due to COVID-19. That's up from 369 COVID-19 patients in Indiana hospitals on June 24, a 15% increase in less than two weeks, data show.
While that's barely a tenth of the peak COVID-19 hospitalizations recorded in December, state data show nearly all of the recent hospitalizations are individuals who have not gotten vaccinated against COVID-19.
According to the Indiana Department of Health, among the more than 2.8 million Hoosiers fully vaccinated this year against the coronavirus there have been just 2,572 COVID-19 cases, 125 hospitalizations, and 41 deaths from COVID-19.
In contrast, unvaccinated Hoosiers account for more than 750,000 confirmed COVID-19 cases and 13,400 deaths since March 2020, records show.
The free COVID-19 vaccine is widely available at Northwest Indiana hospitals, health clinics and retail pharmacies, and it takes just a few minutes to complete the required paperwork and have the vaccine injected in the upper arm muscle.
Individuals can find more information about the vaccine, and locate a vaccine site, by visiting the Indiana Department of Health website: ourshot.in.gov.
Get to know these new Indiana laws enacted in 2021
Abortion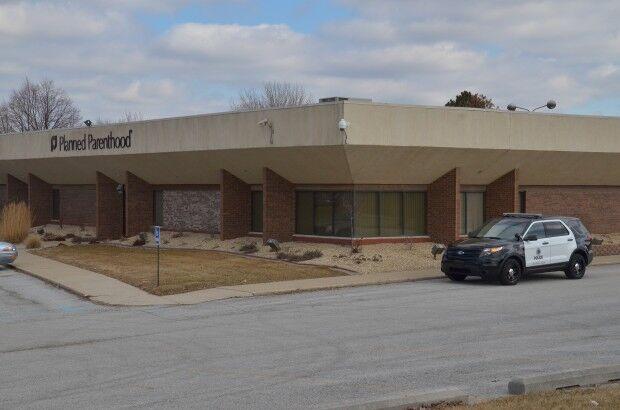 Absent officials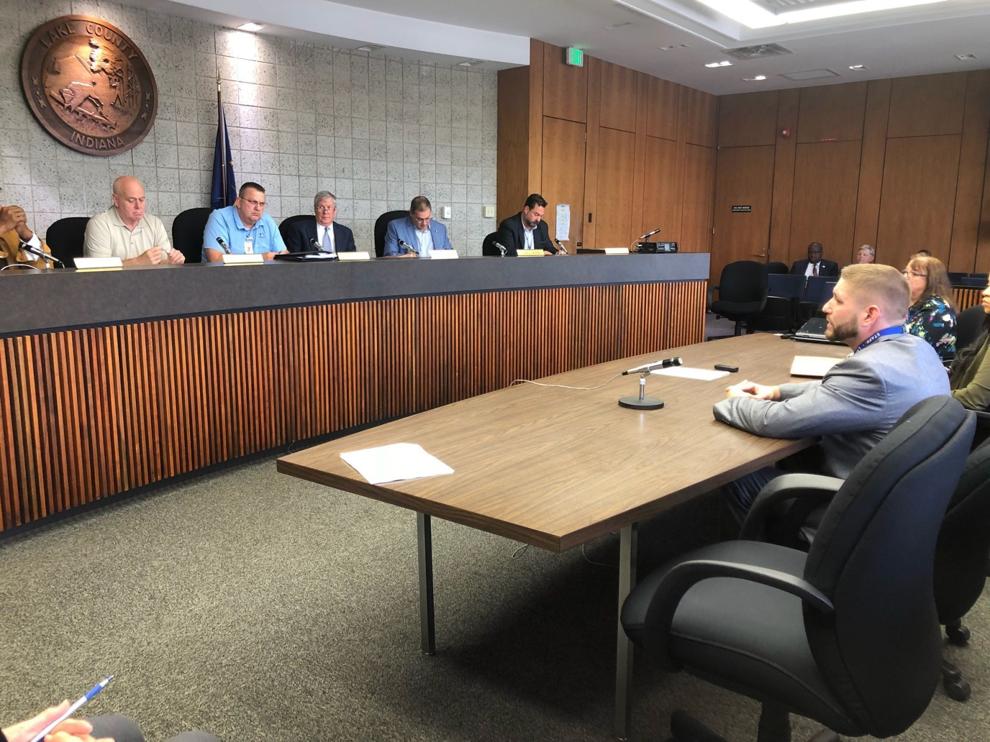 Absentee voting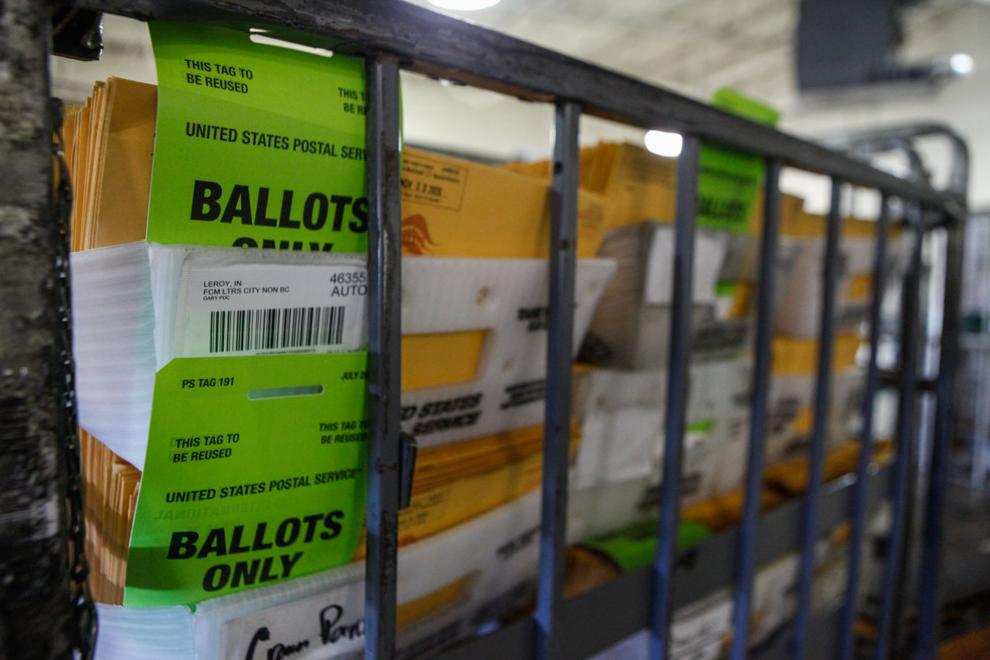 Alcohol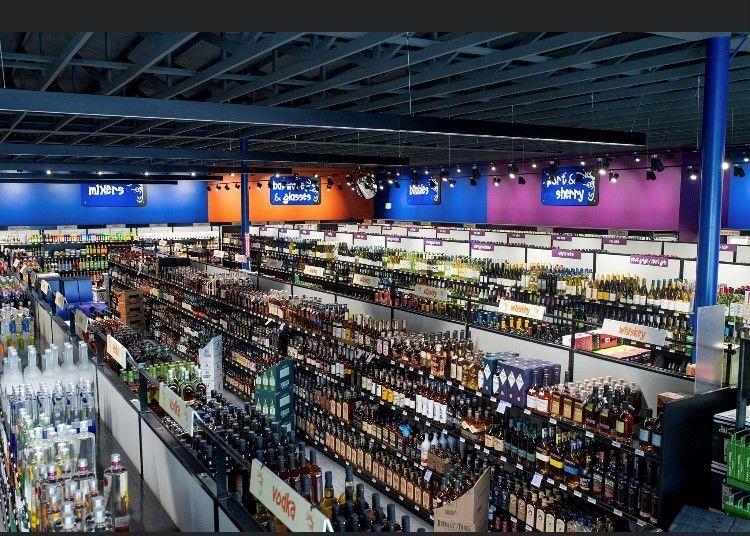 Baby boxes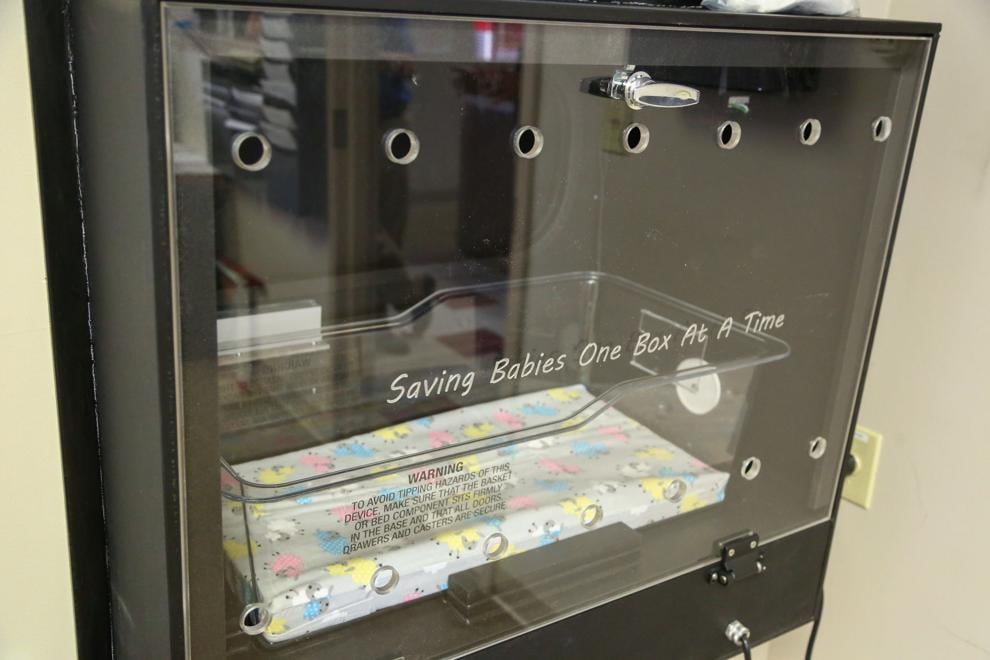 Broadband internet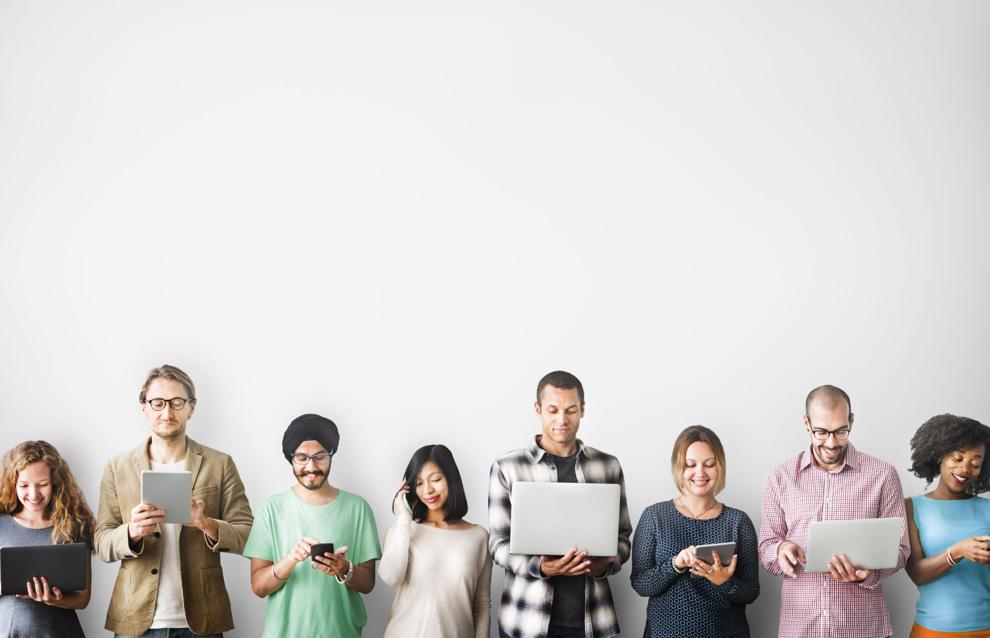 Business personal property tax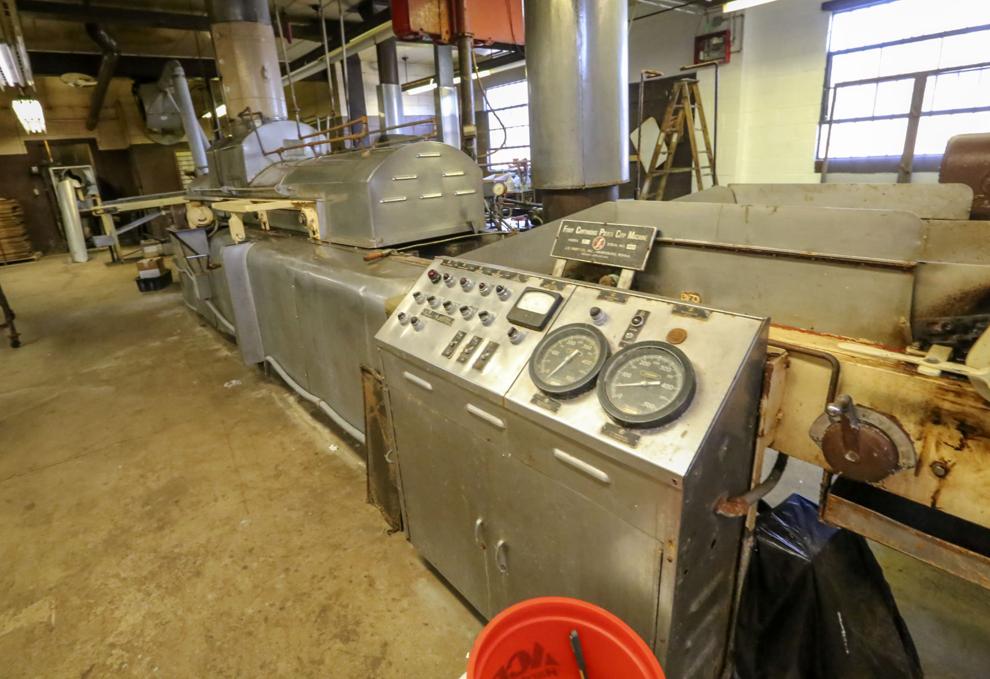 Cardiac arrest
COVID-19 legal immunity
Crisis hotline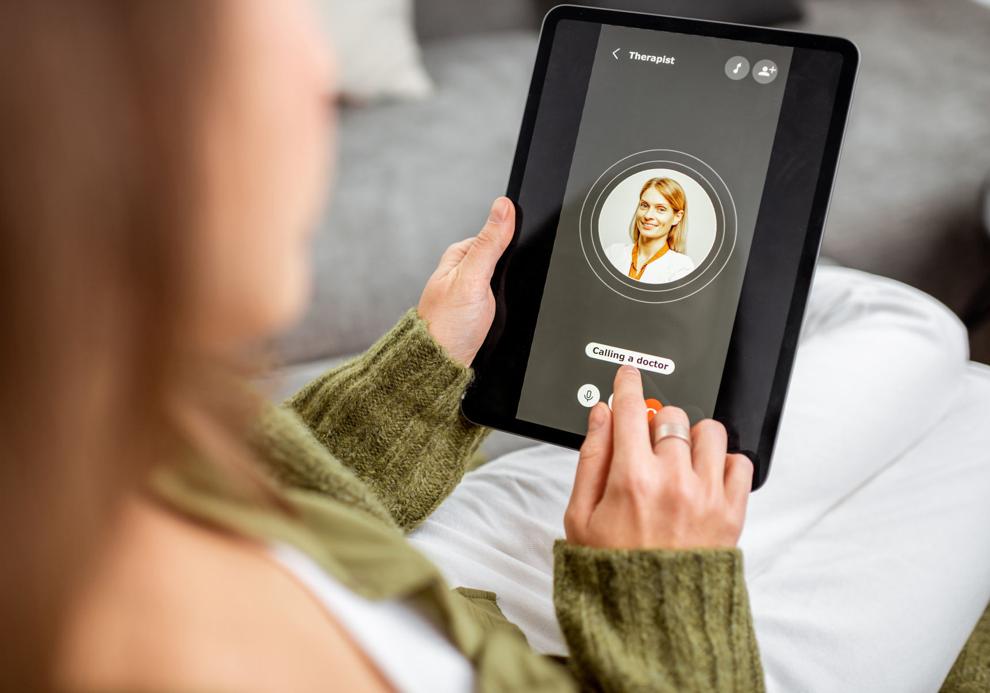 Electronic meetings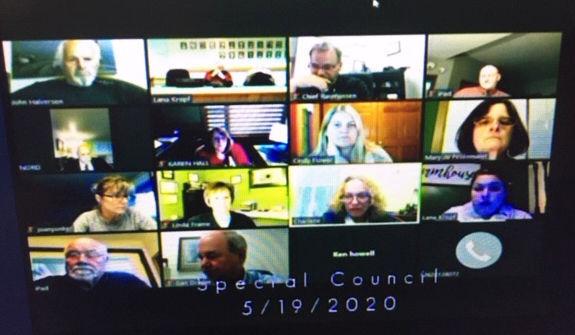 Emergency session
Employee microchipping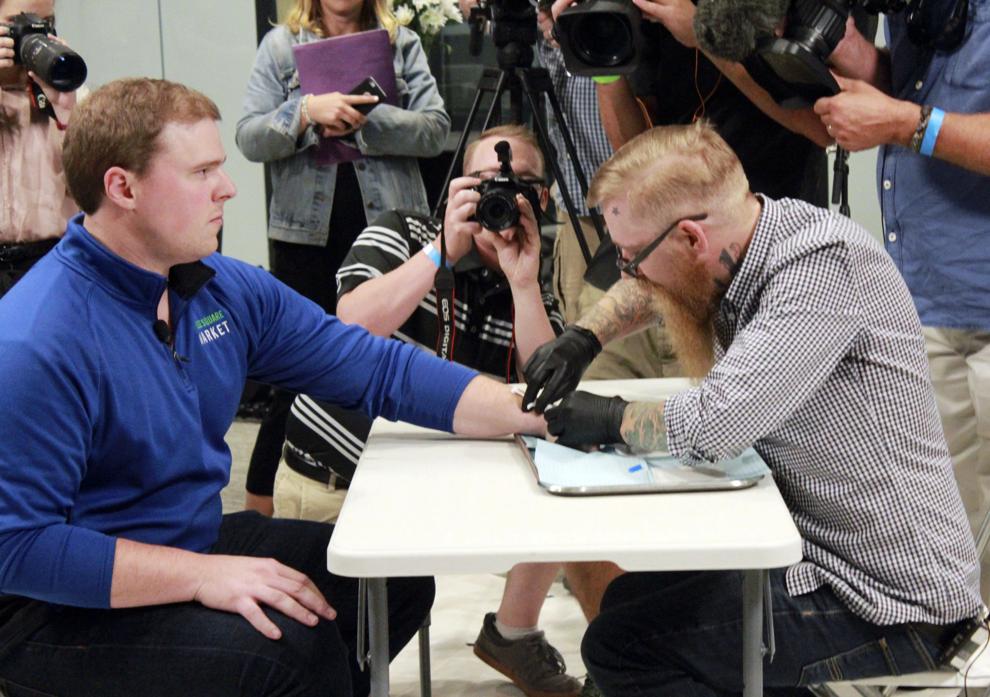 Eyelash extensions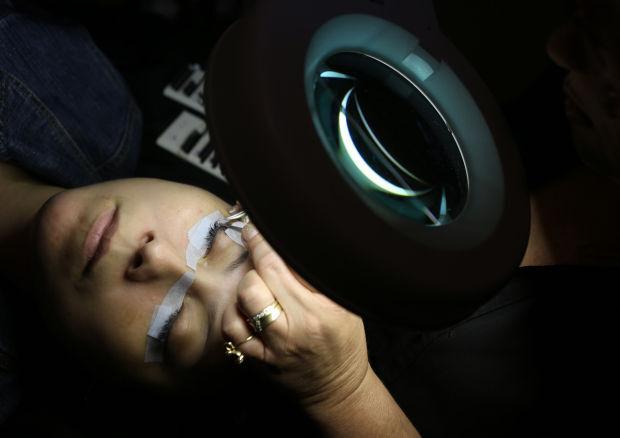 Female genital mutilation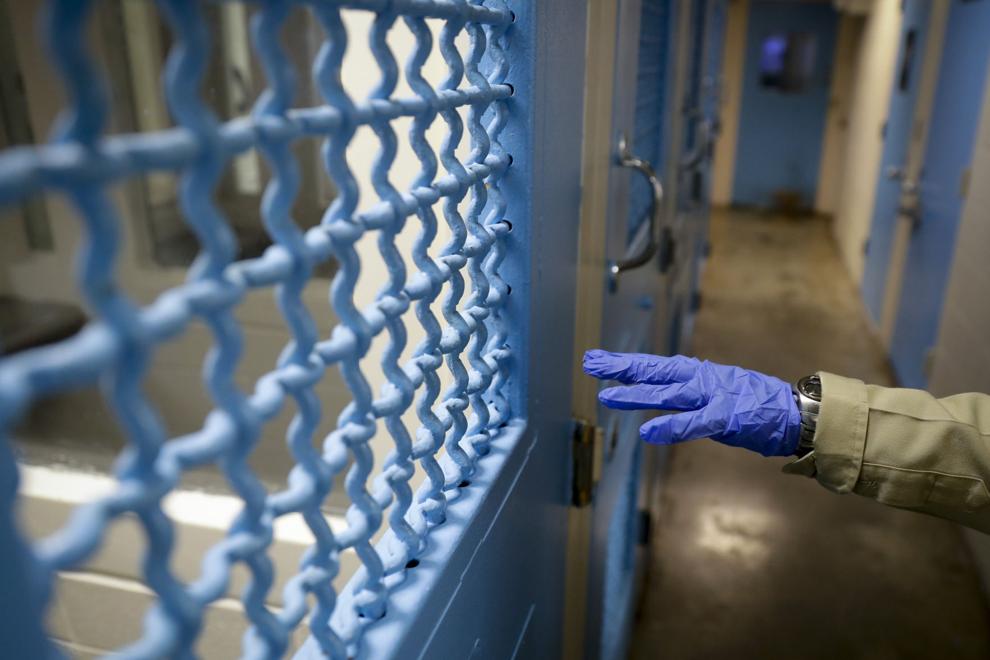 First responder residency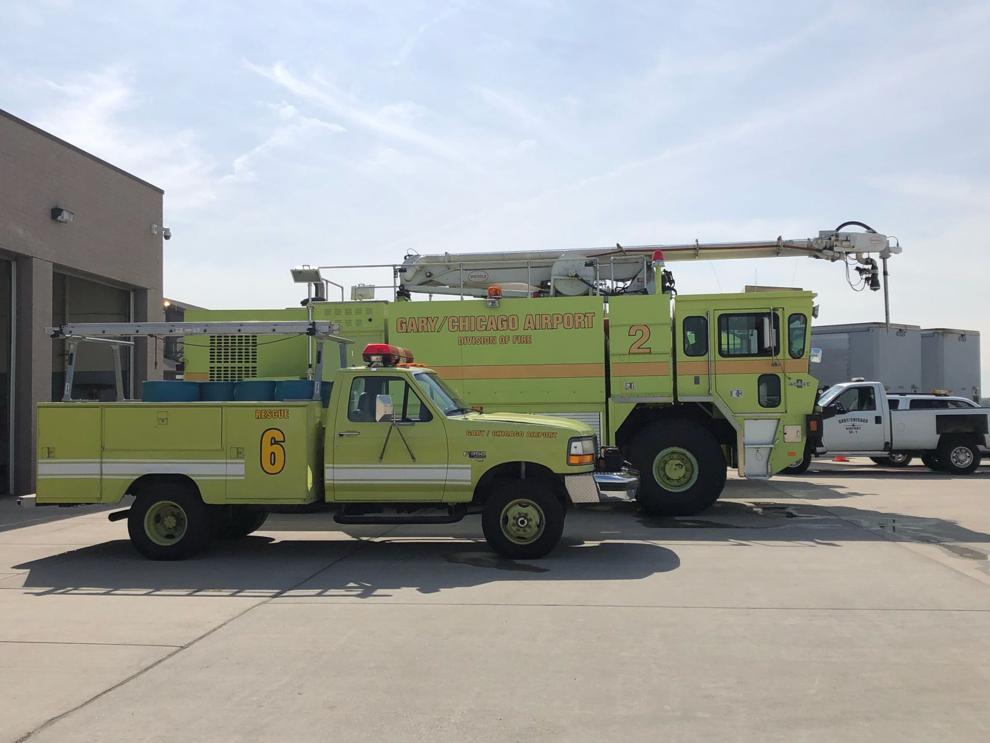 Gaming compact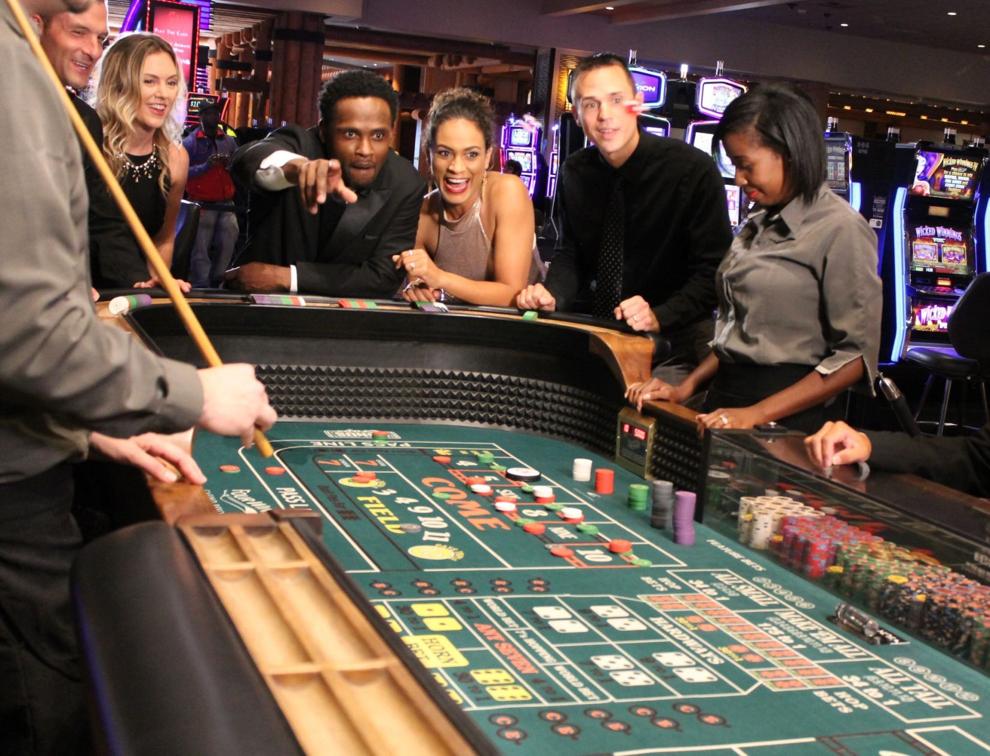 Health orders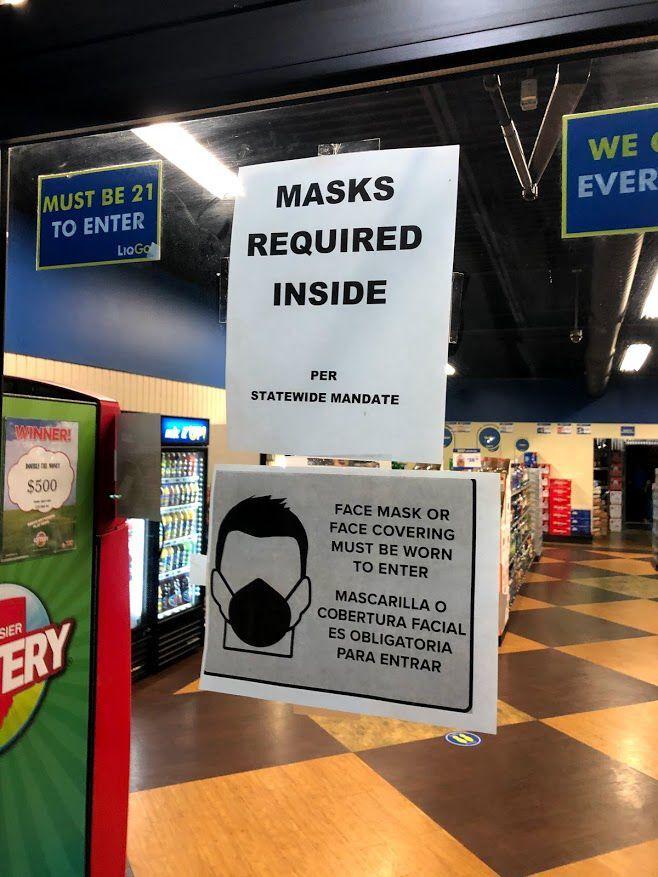 High tech crimes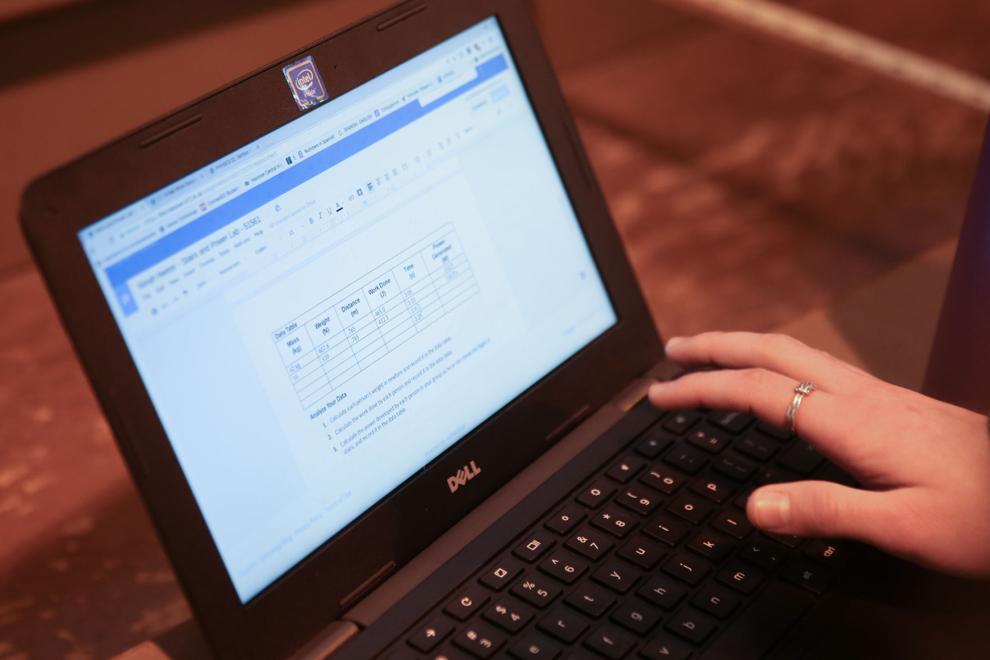 Immunization 'passport'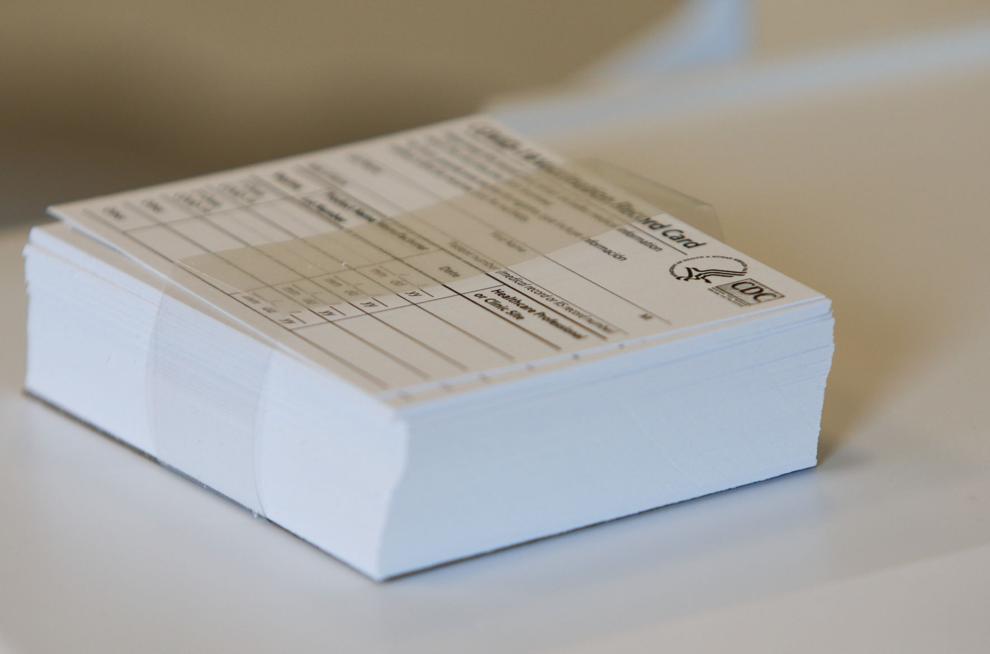 Juvenile justice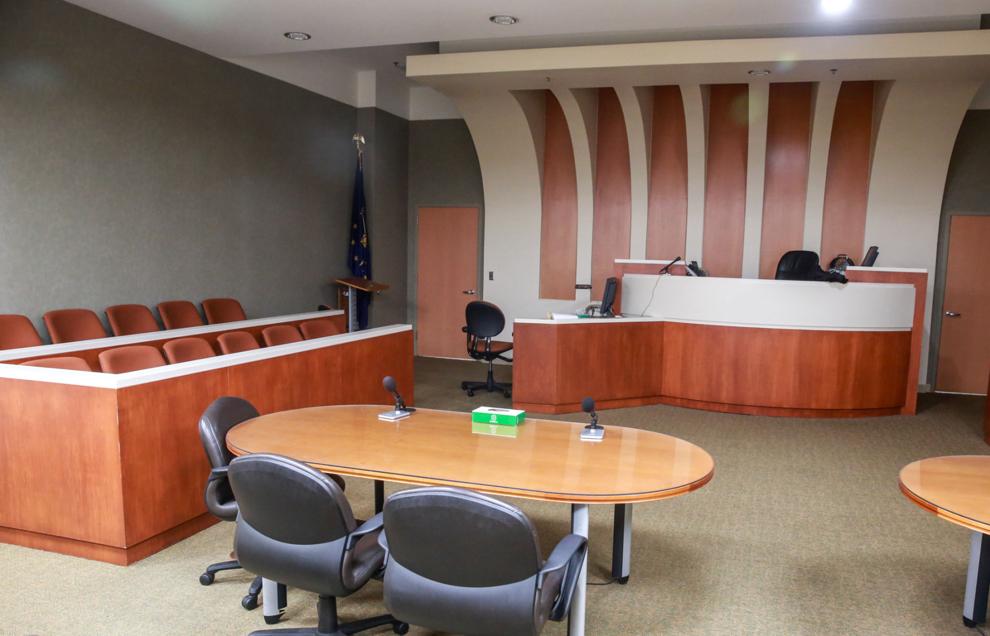 Lake County judicial selection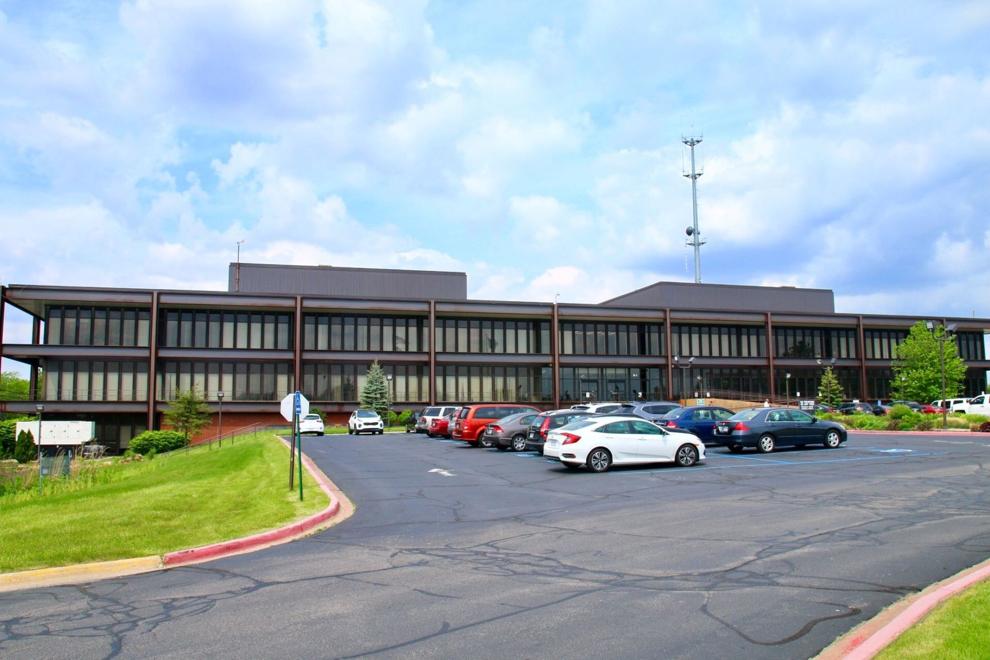 Legislative session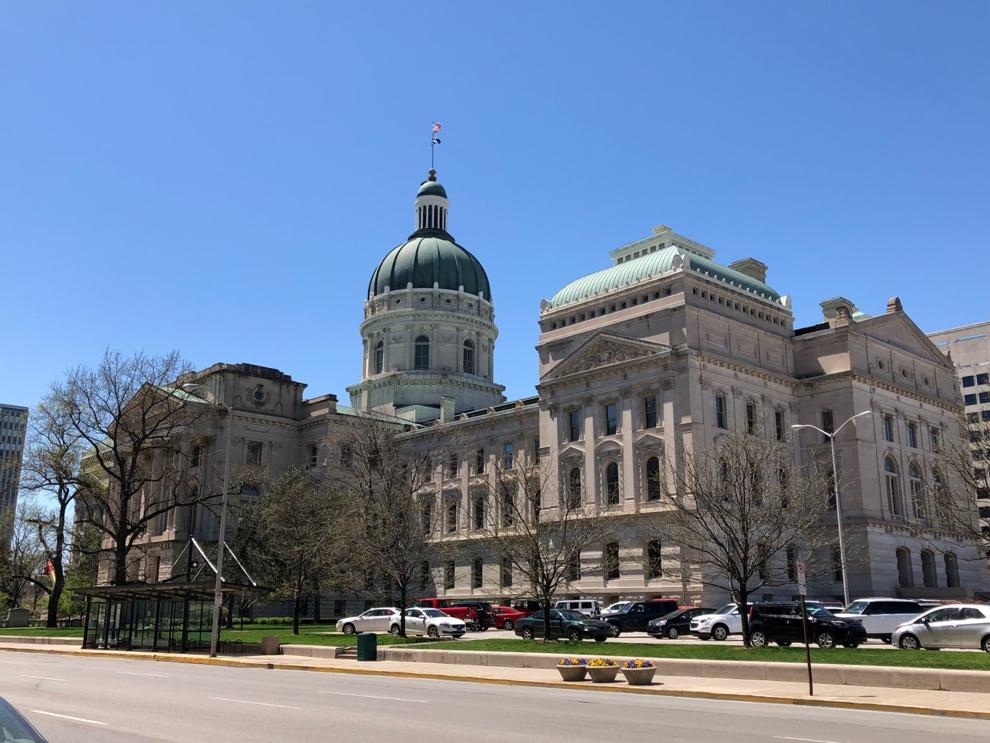 Monuments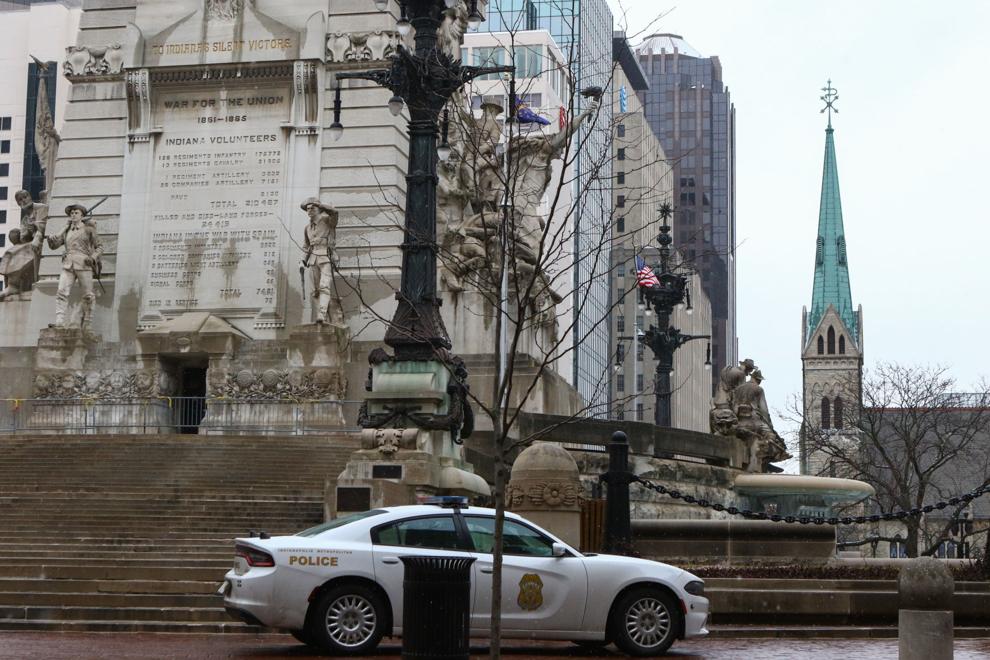 NWI building projects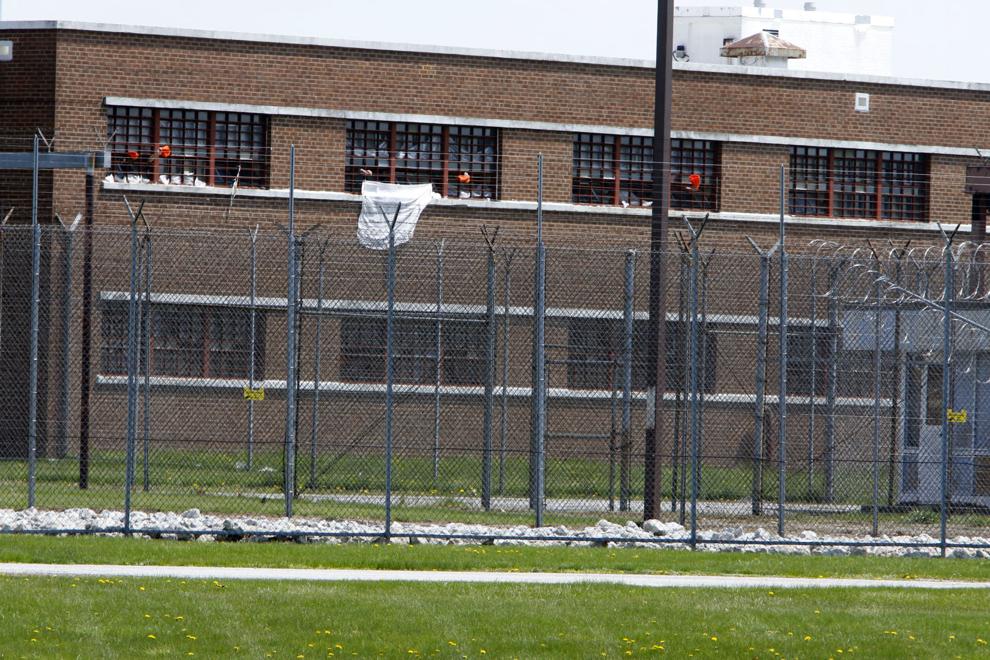 Out-of-state children's hospitals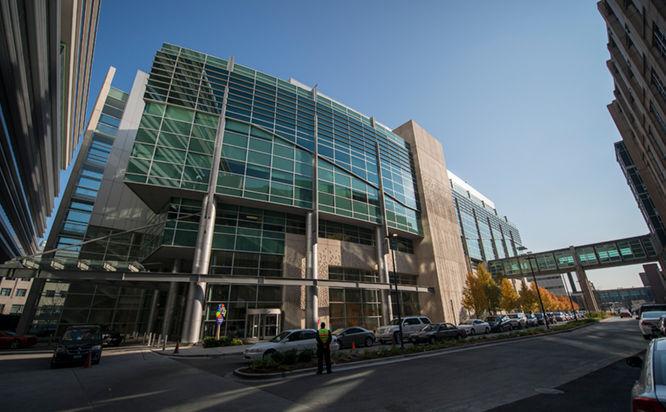 Police training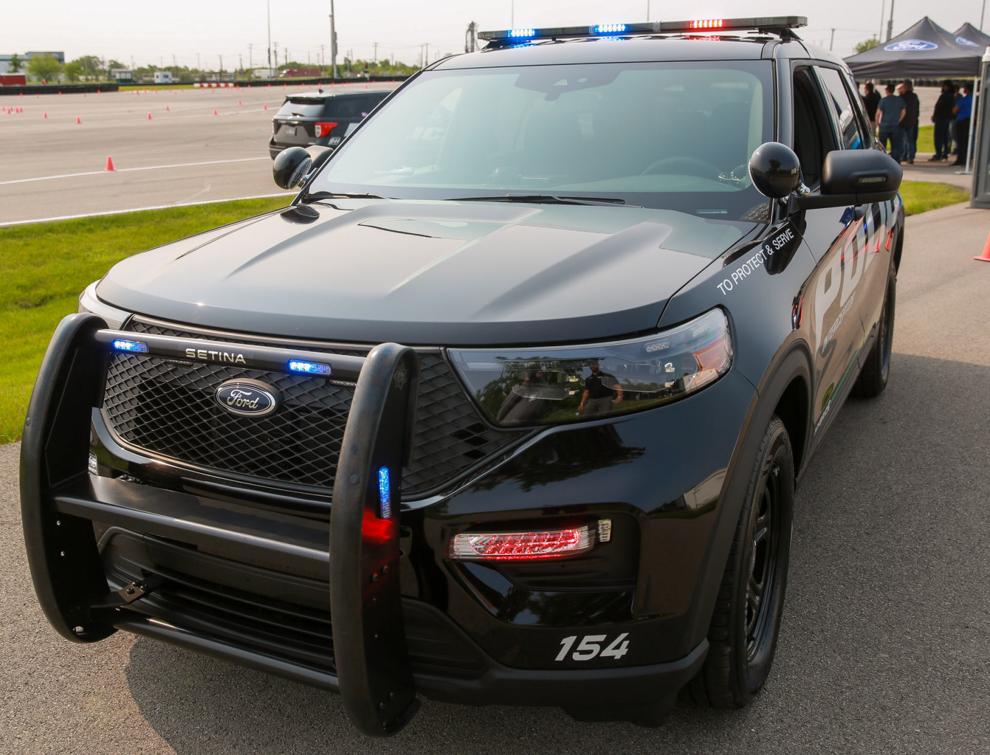 Pregnancy accommodations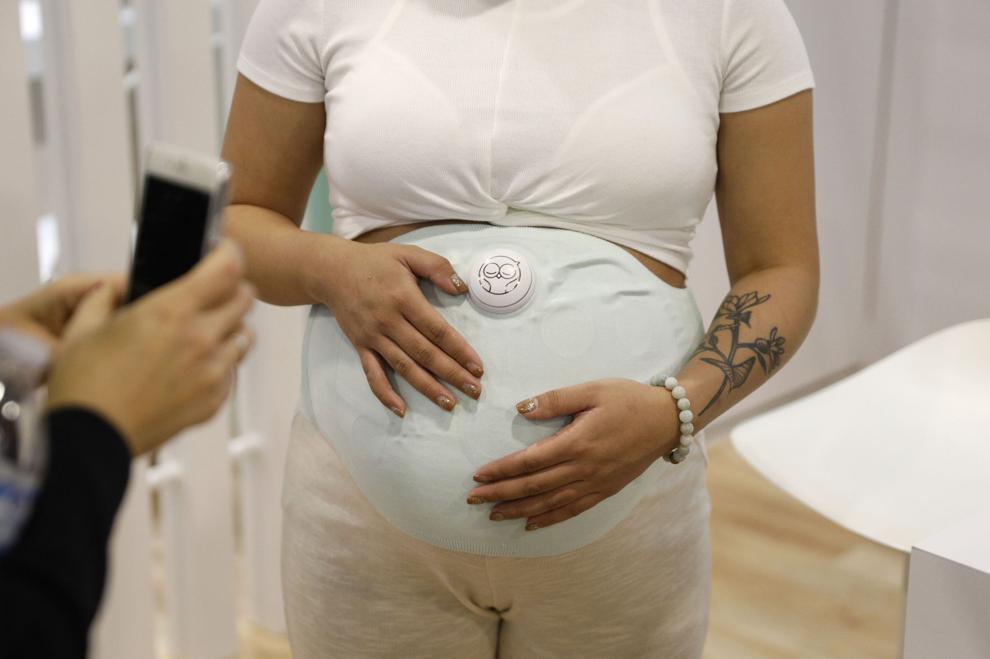 Public notice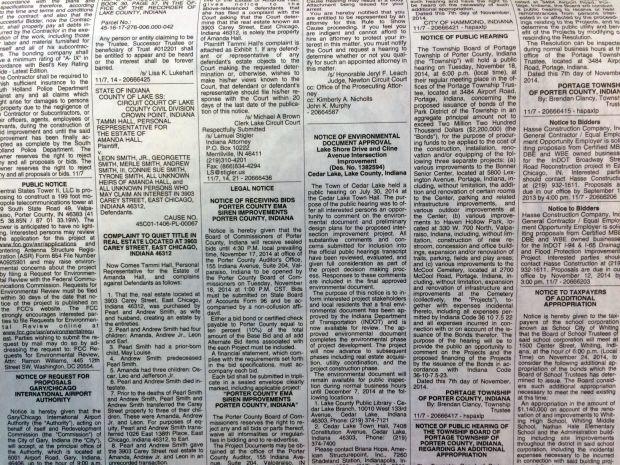 Religious services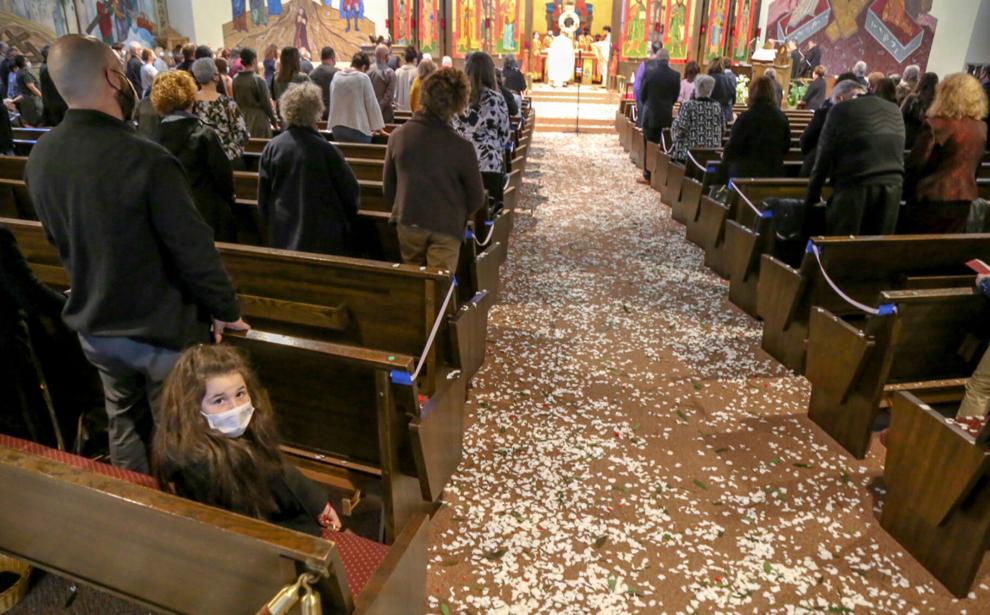 School buildings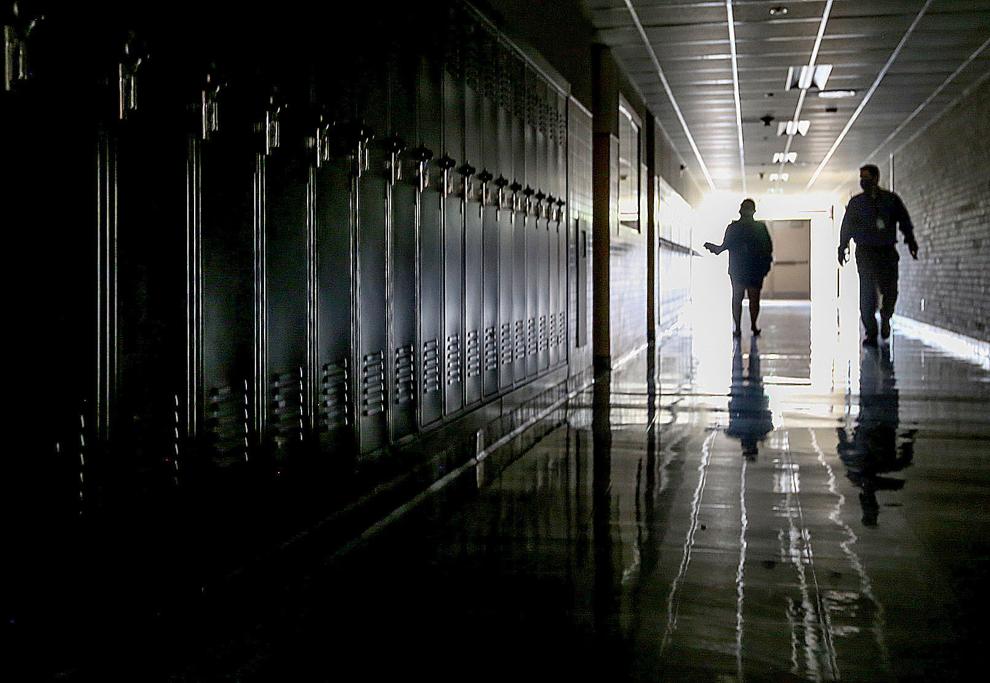 School funding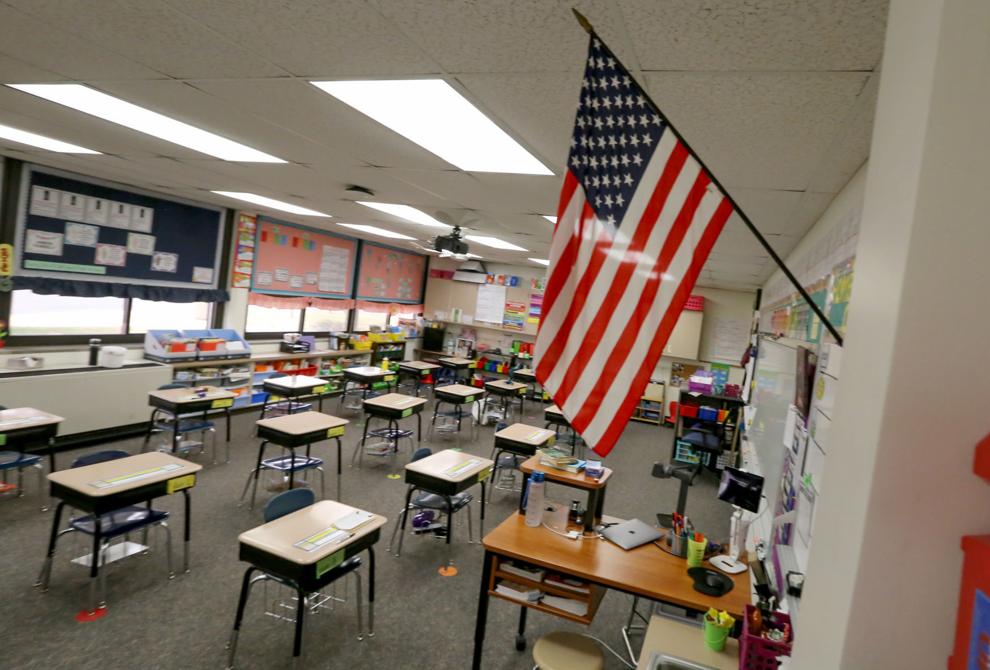 School internet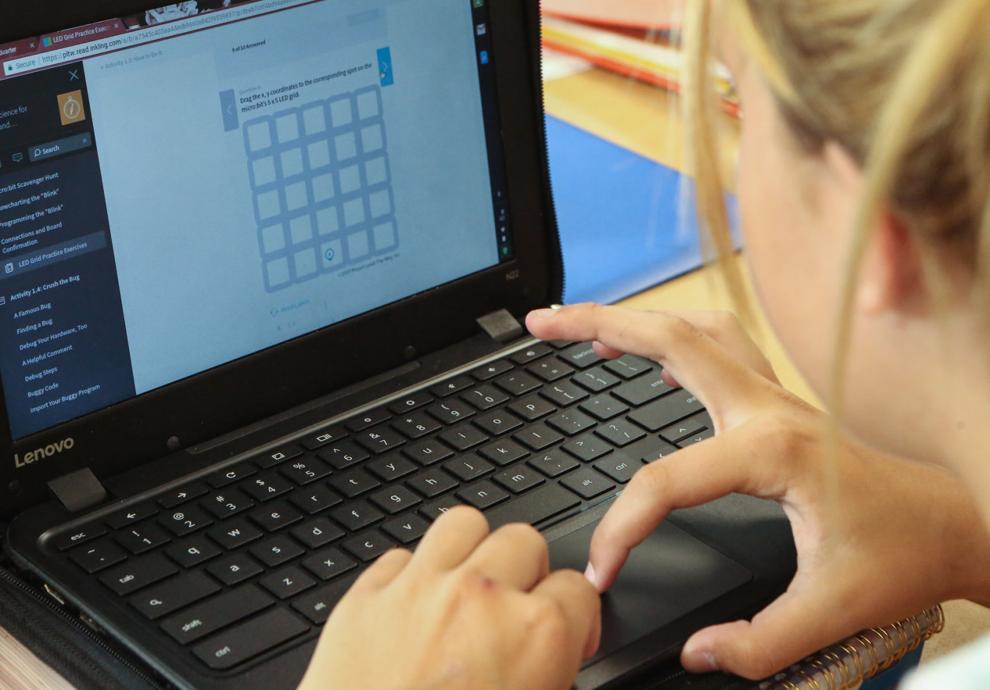 Small claims court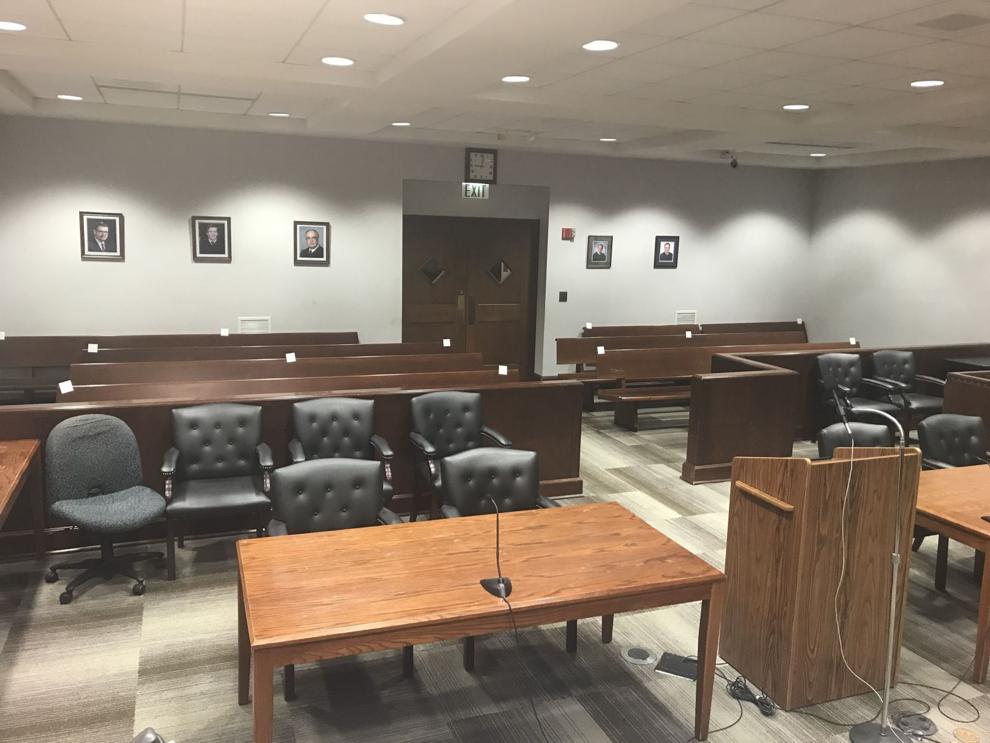 State aircraft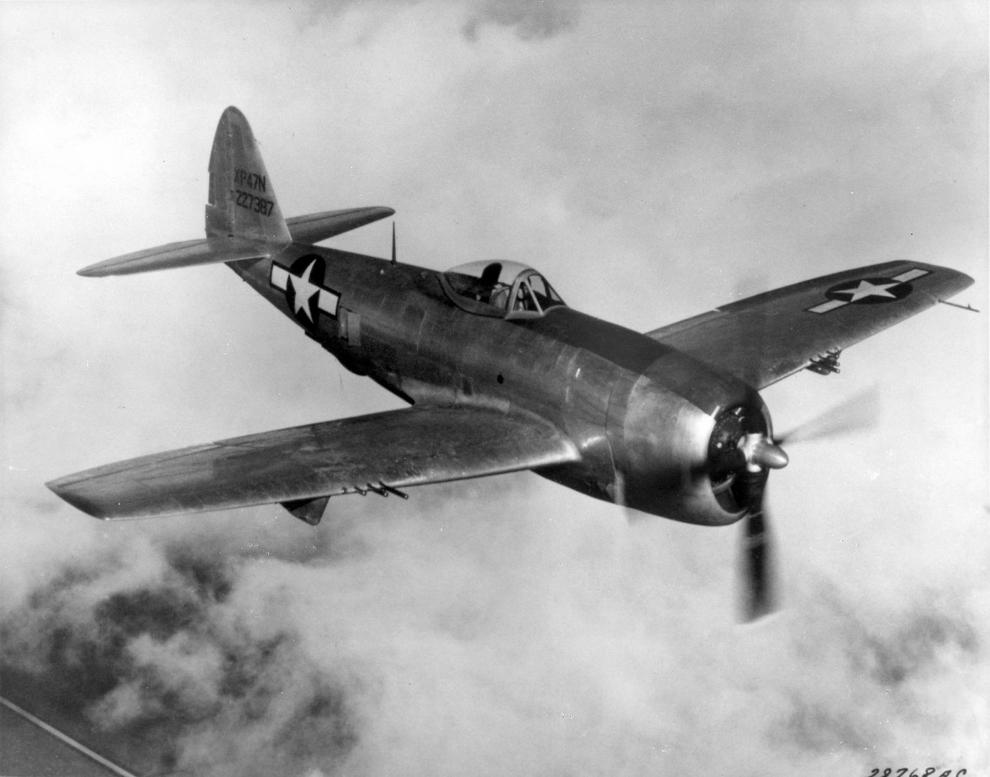 State snack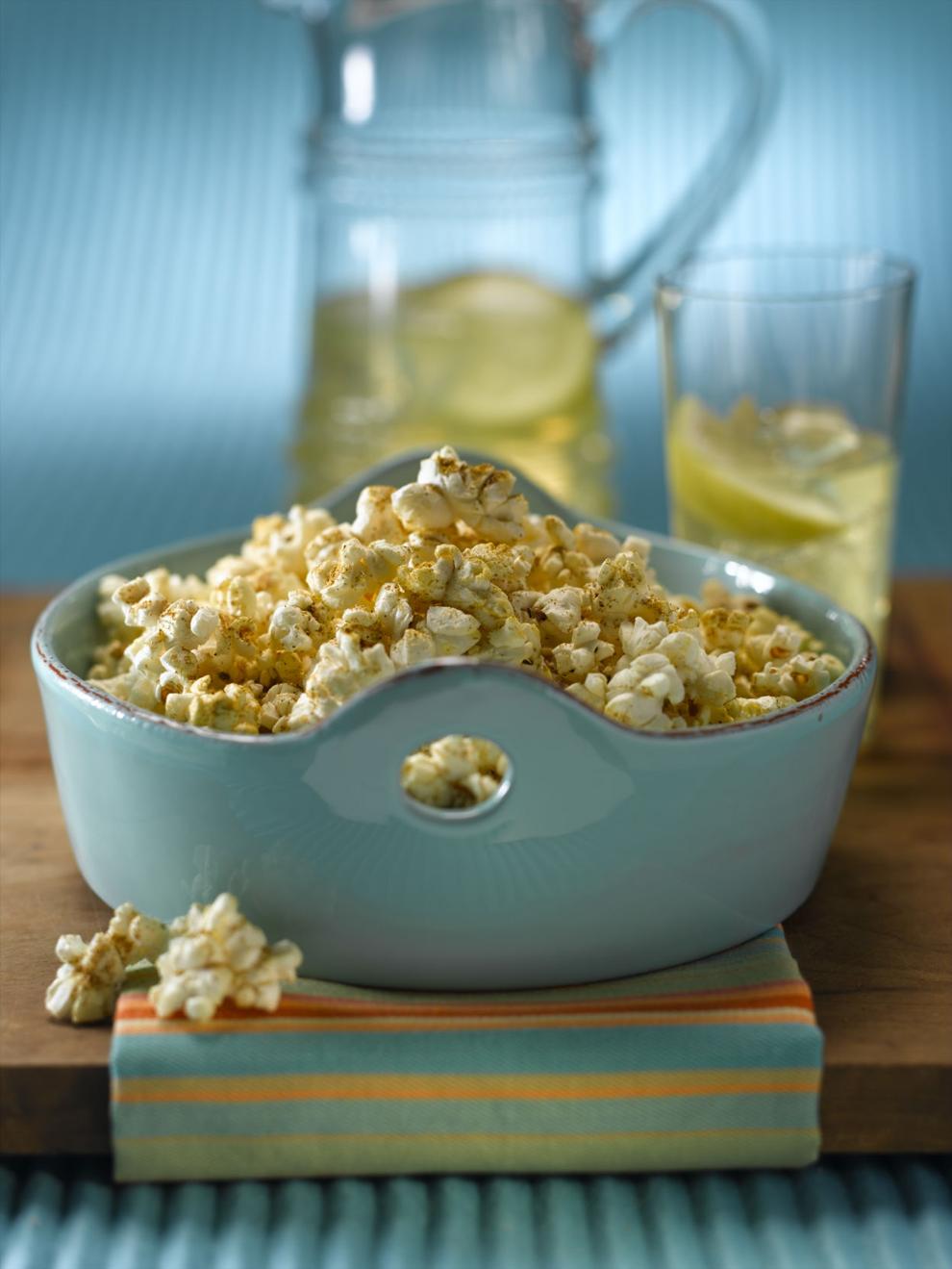 Suffragists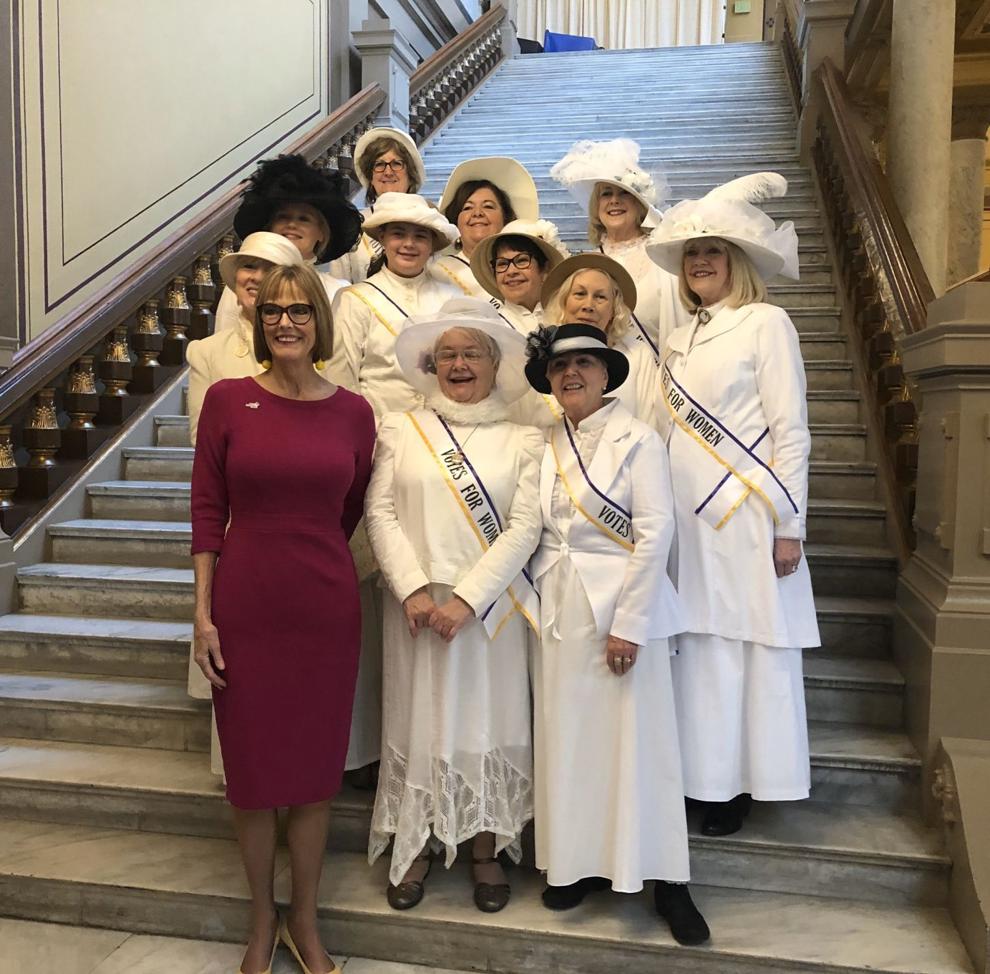 Tax sales
Teachers unions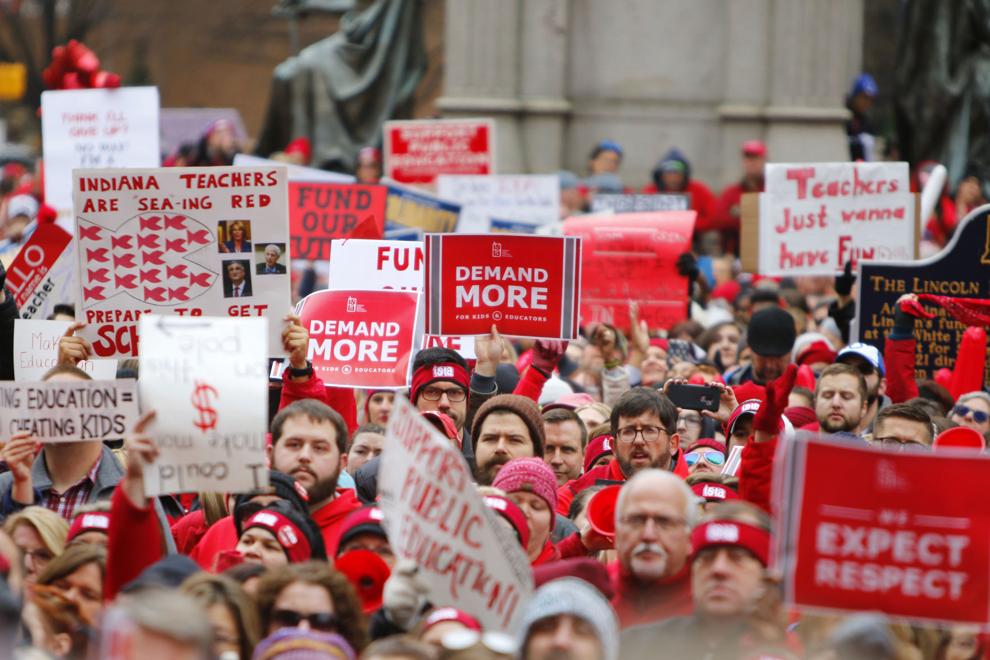 Telehealth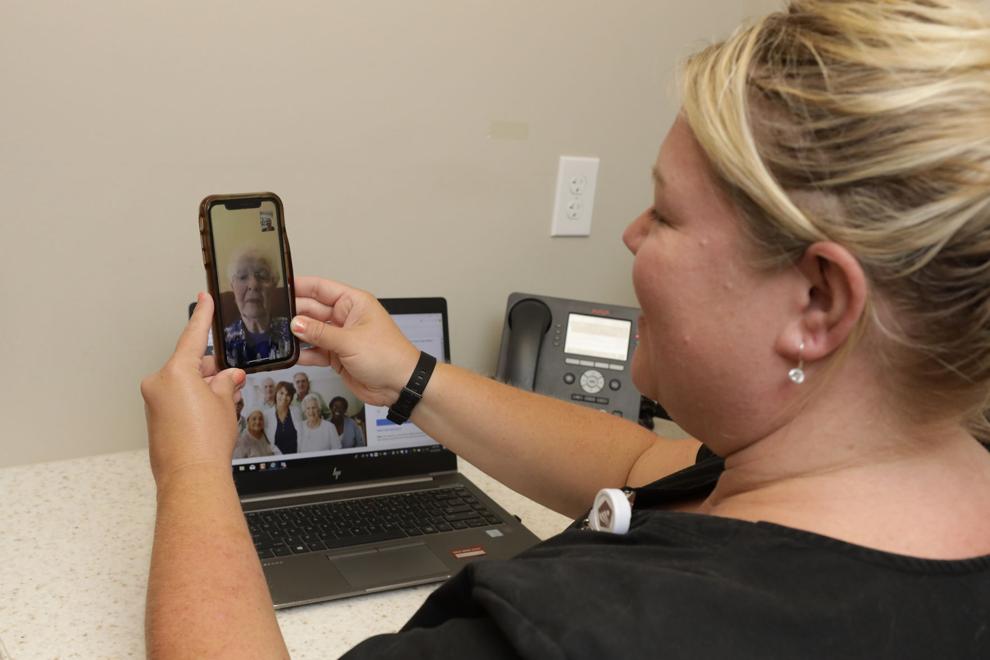 Tribal orders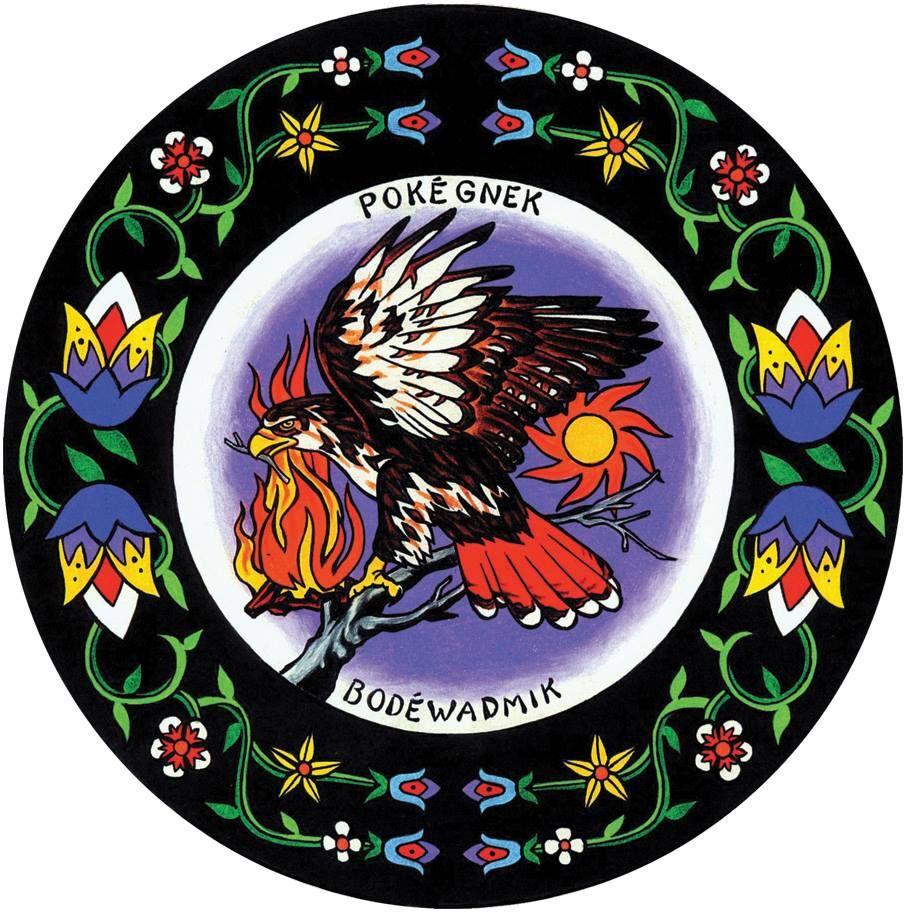 Urban agriculture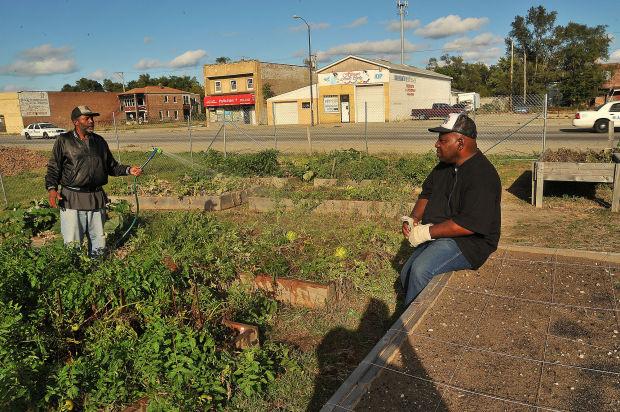 Vehicle titles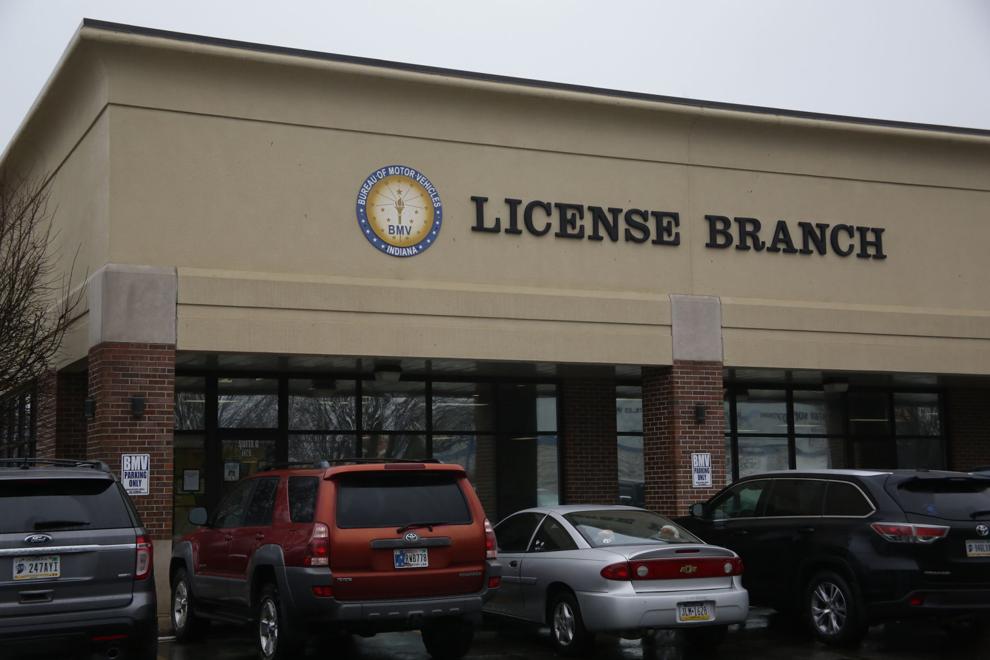 Veteran tuition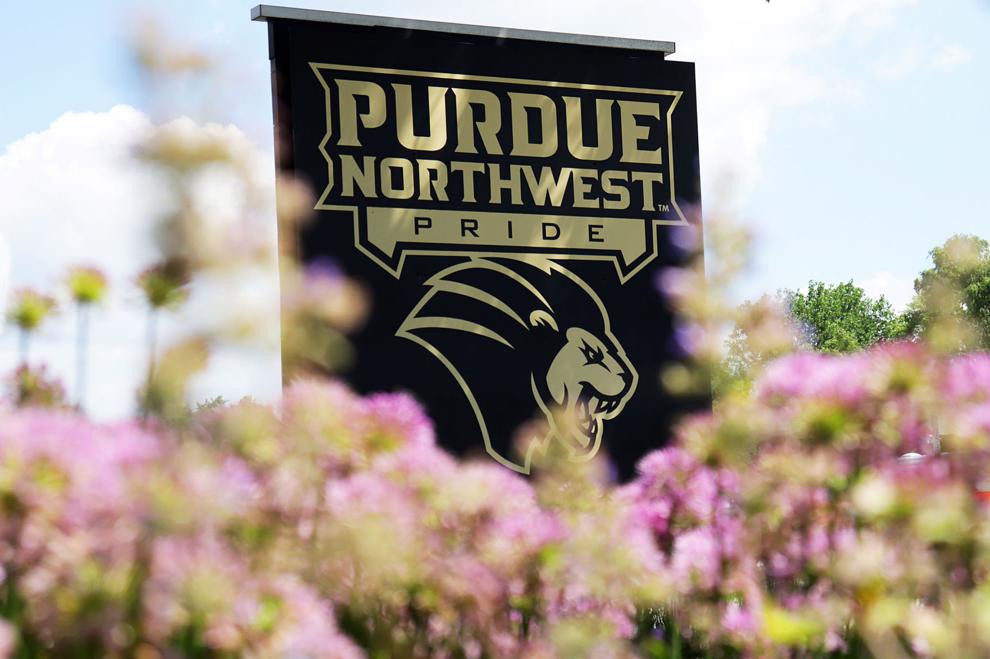 Visitation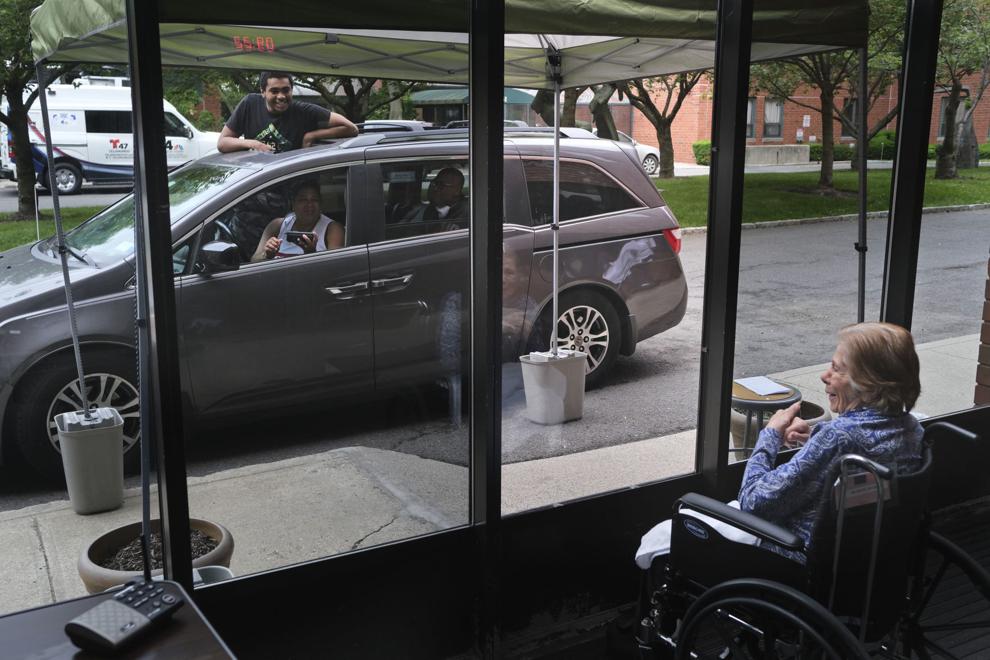 Wetlands