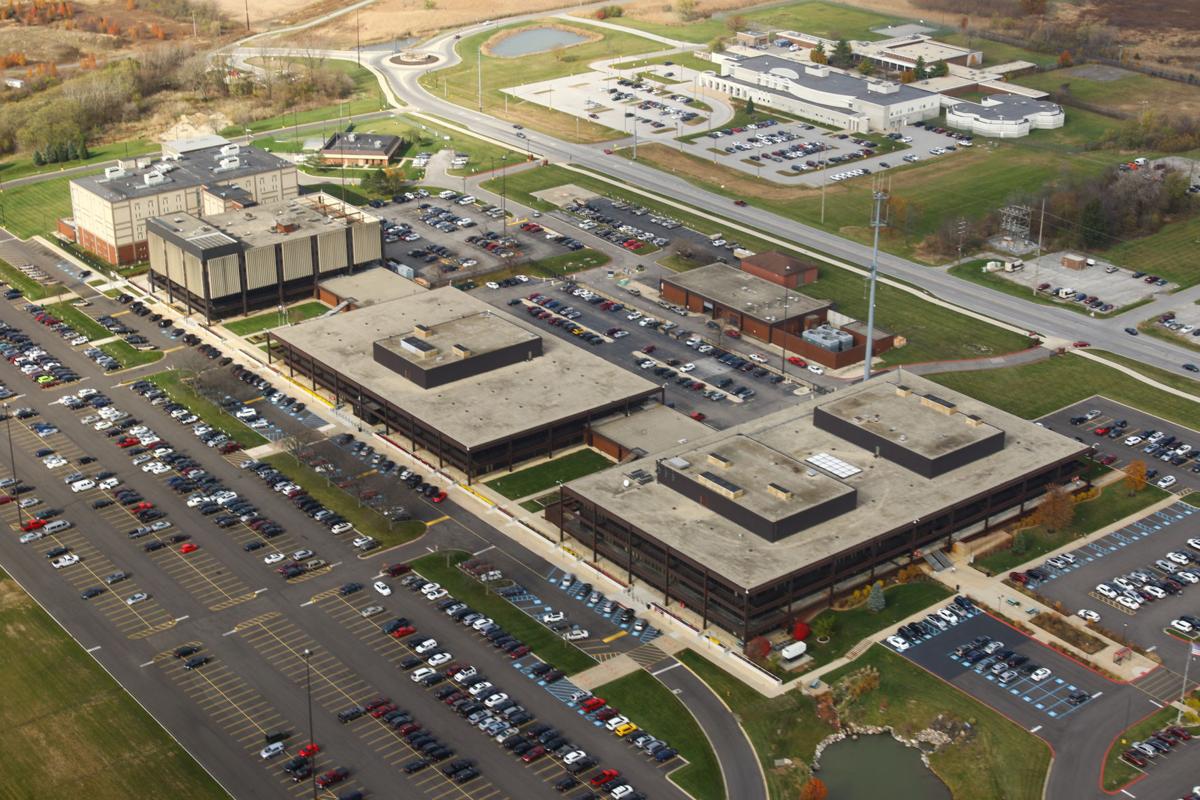 CROWN POINT — The Lake County Sheriff's Department ultimately might have an easier time getting approval for its various purchases if the Lake County Council succeeds in its lawsuit that aims to wrest control of county purchasing from the Lake County commissioners.
In the meantime, however, the commissioners are putting off action on most sheriff's office purchasing while the lawsuit between the county's legislative branch (council) and executive branch (commissioners) is pending.
On Wednesday, the two Democratic and one Republican commissioners unanimously agreed to indefinitely postpone $197,699.20 in sheriff purchase requests after previously opting to defer action on most of the purchases from meeting to meeting. 
Commissioner Jerry Tippy, R-Schererville, said postponement accords with the advice of legal counsel concerning the commissioners' exclusive authority to negotiate contracts on behalf of the county.
The council contends it should be making those decisions, instead of the commissioners, based on a never-implemented 1981 Indiana statute that appears to delegate purchasing authority in Lake County to the council.
The sheriff purchases postponed by the commissioners include a new boat for water rescues, an automotive lift, a police vehicle, a two-person all-terrain vehicle, a drone, eight body temperature kiosks, six specialized crime scene flashlights, vehicle antennas and 30 office chairs.
Commissioner Mike Repay, D-Hammond, said the sheriff needs to convince the commissioners of his genuine need for the equipment — just as leaders of other county departments regularly do — if he hopes to ever receive it.
Sheriff Oscar Martinez said following the meeting: "This is a clear attempt to sabotage and disrupt operations of the Lake County Sheriff's Department and should not be tolerated."
"These are purchases we can clearly afford because the funding is in the budget," Martinez said. "What we cannot afford is delays that could put the citizens of Lake County and county employees at risk."
Likewise, Councilman Christian Jorgensen, R-St. John, contends the commissioners simply do not have the authority to withhold a department head's request for equipment after the money for the equipment has been appropriated by the council.
The lawsuit that may settle the issue is in a holding pattern after Lake Circuit Judge Marissa McDermott last week recused herself from presiding over the case due to an unspecified conflict of interest.
Court records show Lake Superior Judge John Sedia tentatively has been selected to replace her as special judge.
Council lawsuit: Lake County Council v. Lake County Commissioners
Commissioners response: Lake County Council v. Lake County Commissioners
Gallery: Recent arrests booked into Lake County Jail