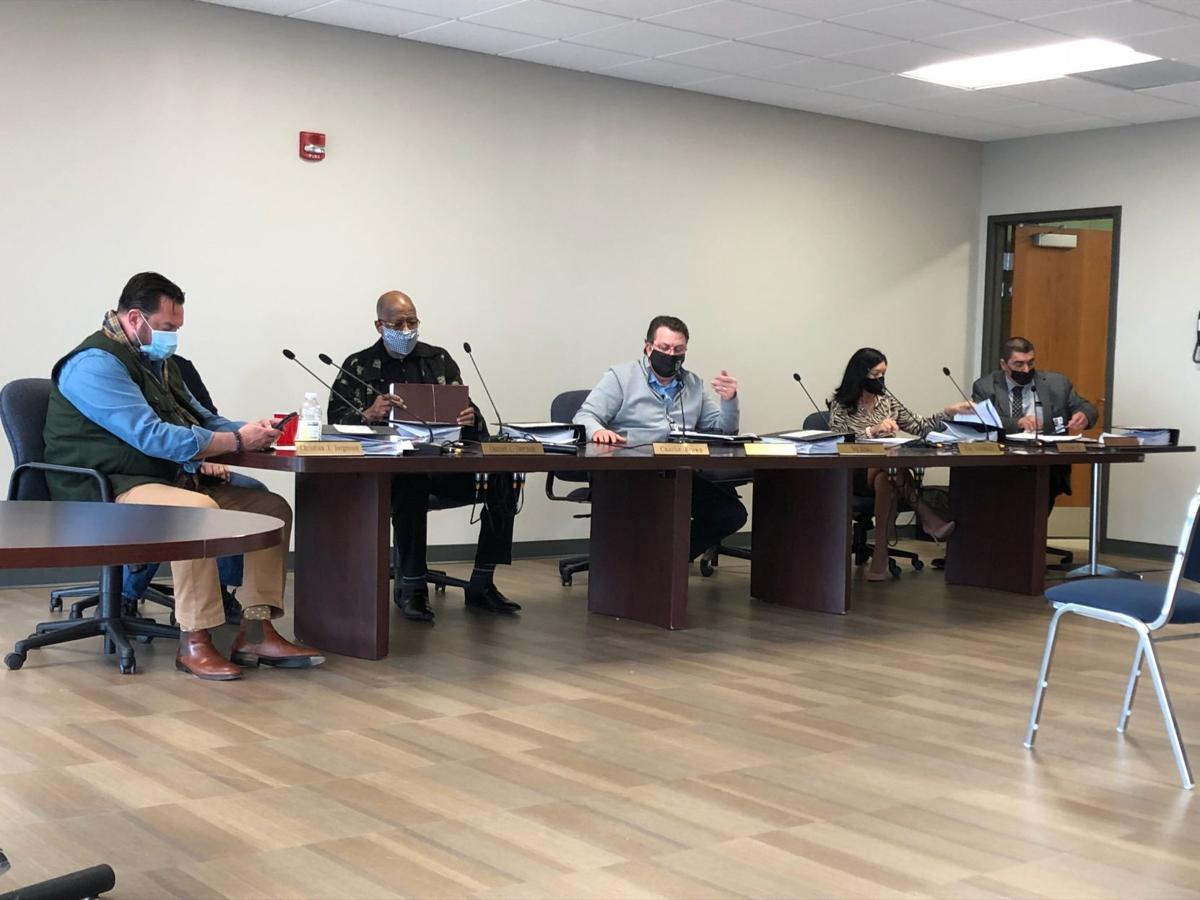 CROWN POINT — The Lake County Council will not jump the gun and establish a purchasing agent for the sheriff's department until its legal dispute with the Lake County Commissioners over control of county government purchasing is resolved.
Sheriff Oscar Martinez Jr. asked the seven-member council to speed up its takeover of county purchasing because he said the continuing refusal by the three commissioners to consent to all his purchase requests is endangering officer and public safety in Lake County.
Martinez specifically cited his department's need for "blue light" technology used to detect blood and other bodily fluids at crime scenes, vehicle antennas that connect to satellite internet service, and a new boat for Lake Michigan water rescues.
Funding for those purchases, along with approximately $200,000 in other Martinez equipment requests, has long been approved by the county council.
But the county commissioners, who together are Lake County's chief executive, so far have declined to spend the money.
"It's a deliberate attempt, I believe, in my opinion, to sabotage our operations. There's no excuse for it," Martinez said. "It's just ridiculous."
A lawsuit filed last year by the council against the commissioners seeks to wrest control of county purchasing from the commissioners based on a never-implemented 1981 Indiana statute that appears to give the council purchasing authority.
While there seemed to be sufficient council support Thursday for immediately bypassing the commissioners to get the sheriff what he says he needs, the council ultimately listened to its attorney, Ray Szarmach, who cautioned that creating a sheriff's purchasing agent now, while the lawsuit is pending, likely only would lead to additional litigation and delay any resolution.
A hearing in the case is scheduled for April 13 at the Lake County Courthouse in Hammond.
"Let's see what happens in the next 30 days, 60 days," Szarmach said. "You may be surprised. You may have the power you need rapidly."
Lake County Commissioner Mike Repay said the council is attempting to eliminate an essential check-and-balance on government authority by trying to scrap the ability of the county commissioners to independently assess whether spending recommended by the council is justified.
For example, he said purchasing a new sheriff's patrol and rescue boat and having it in the water entails additional county obligations for staffing, training, and upkeep.
"A lot of these purchases enhance the risk of the county in various ways," Repay said. "It also enhances the service, but what's the trade off? I feel, personally, as a member of the board of commissioners, that I have a role to play in discerning what that risk is."
Councilman Charlie Brown, D-Gary, said if Repay and the county commissioners have those kinds of concerns they should communicate them to the council so something can be worked out without hurt feelings and lawsuits.
"It doesn't make sense," Brown said. "It's like there's a war going on between the legislative and the administrative branches of government."
Gallery: Recent arrests booked into Lake County Jail