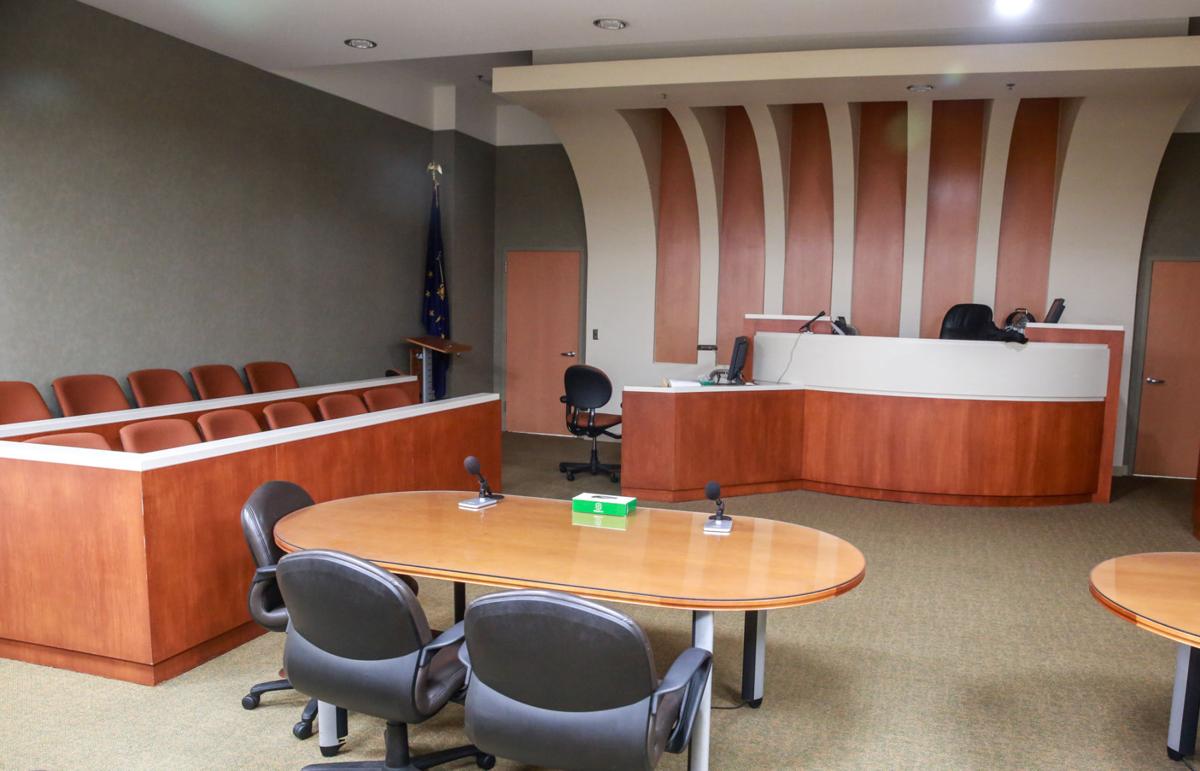 MERRILLVILLE — The Lake County Bar Association is reaching out to Indiana senators trying to halt legislation that dramatically changes how Lake County judges are selected.
Currently, judicial candidates are vetted by a nine-member judicial nominating commission, with four members chosen by Lake County attorneys, four by the Lake County Commissioners, and the ninth picked by the chief justice of Indiana.
Nominating commission members, by law, must reflect the racial, gender and political diversity of Lake County.
When there is a vacancy on the Lake Superior Court, the commission solicits applications, interviews and evaluates the candidates, and eventually recommends three nominees to the governor who appoints the new judge from that list.
Lake County voters only get a say in the matter two years later when a ballot question asks if the judge should be retained for a six-year term. In contrast, voters in 88 of Indiana's 92 counties directly elect their superior court judges.
Earlier this month, the Republican-controlled Indiana House approved a plan, sponsored by state Rep. Mike Aylesworth, R-Hebron, giving the governor effective control of the judicial nominating process in Lake County, as well as in St. Joseph County.
House Bill 1453, which is awaiting action in the Republican-controlled Senate, shrinks the nominating commission to five members: three chosen by the governor and two by the county commissioners — with no input by county attorneys or member diversity requirements.
The Lake County Bar Association, which is comprised of the county's lawyers and judges, believes that change is "an abomination" that will "take even more power away from the people of Lake County in selecting their judges."
"If the community is not allowed to elect their judges outright, then, at the very least, they should have majority local representation on the judicial nominating commission who selects them," said Angela Jones, bar association president.
"Judges should not be selected by political appointees as this opens judges to the risk that they rule in certain ways to satisfy their appointers. They should remain independent and free from political pressure."
Moreover, Jones said removing local attorneys from the process deprives the governor of insight on the "integrity, skill and experience of their fellow members of the bar who are seeking judicial selection."
"Attorneys have an appreciation of temperament and sound judgement which is essential for a good judge," Jones said. "They understand the legal reasoning and understanding of the rule of law that judges must have."
Aylesworth, who is not an attorney and lives in Porter County, said he filed the legislation because he believes the current process is unfair.
He said changing it is "a great opportunity for more qualified candidates to fill the positions."
The proposal is sponsored in the Senate by Sen. Rick Niemeyer, R-Lowell.
Lake Co. Bar Association statement on House Bill 1453
Gallery: Recent arrests booked into Lake County Jail