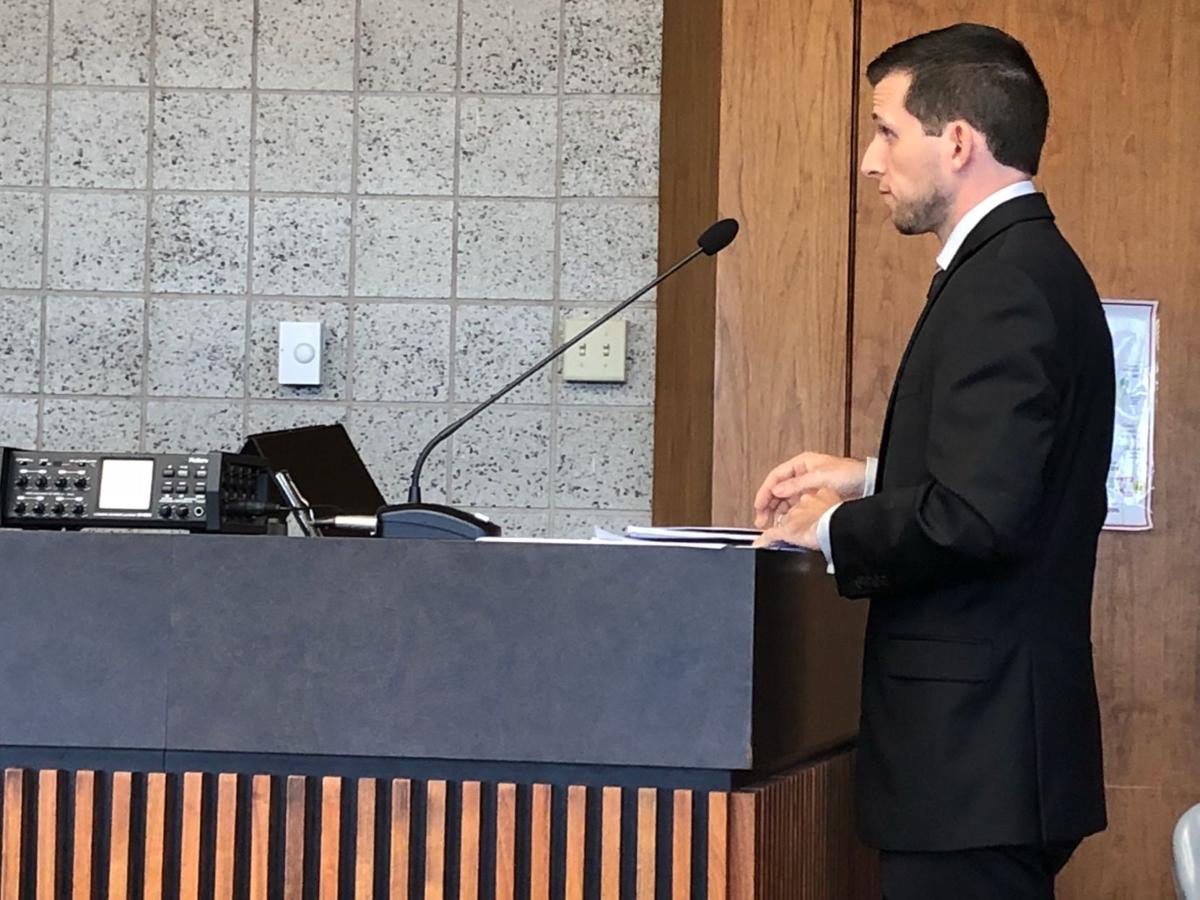 CROWN POINT — An unsuccessful Republican candidate for the Hammond City Council in 2019 similarly struck out Tuesday with his four campaign finance complaints against various city and county officials.
The Lake County Board of Elections and Voter Registration dismissed allegations of improper campaign spending filed by Charles Kallas, a Griffith resident who leads the Hammond Republican Party.
Kallas asked the election board to investigate why $1,000 campaign donations made last year by Democratic Lake County Sheriff Oscar Martinez Jr. and Democratic Hammond Councilman Dave Woerpel to the congressional campaign of Democratic Hammond Mayor Thomas McDermott Jr. were recorded as received by McDermott's campaign committee a few days prior to the donation dates listed on the campaign finance reports for Martinez and Woerpel.
Both Woerpel and an attorney representing Martinez said the difference of a couple days was not due to any malfeasance — just different ways of keeping the books. For example, McDermott recording the date a donation was received and Woerpel and Martinez recording the expense on the date the check cleared.
In any case, Woerpel said he believes Kallas only now cares about paperwork discrepancies after Woerpel successfully bounced Hammond Republican mayoral candidate Edward Lipkovitch Jr. from the ballot in 2019 after Lipkovitch failed to sign his CAN-12 form, a statement of economic interest that all municipal candidates are required to submit when they declare for office.
"This is just obvious harassment," Woerpel said. "No disrespect to the board at all, but this is just ridiculous that I have to even be here."
Kallas, however, insisted his concerns, particularly relating to Woerpel, were legitimate, and worth calling to the board's attention.
"You want to talk about harassment? How about that phone call you made?" Kallas asked Woerpel. "We had a little phone call where he threatened my life. That is why you're here. Because he wanted to threaten my life, so we're going to do things in the right manner."
Michael Mellon, one of two Republicans on the five-member election board, helped get things back on track by saying he agreed with Woerpel and Martinez that a minor discrepancy over when a campaign donation is recorded on different reports does not take away from the overall goal of campaign finance transparency and is not sufficiently material to affect the election process.
The board likewise tossed similar claims by Kallas against Republican Hobart Mayor Brian Snedecor and Democratic Hammond Councilman Dan Spitale.
Kallas still has campaign finance complaints pending against McDermott, Democratic Lake County Surveyor Bill Emerson Jr., and Kevin Smith, the Democratic chairman of the county election board.