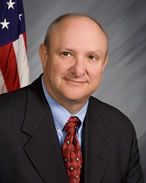 INDIANAPOLIS | Gov. Mike Pence's proposal to pay charter schools $1,500 per student more than public schools receive got a courteous, but skeptical, reception Thursday from members of the Senate Appropriations Committee.
State Sen. Luke Kenley, R-Noblesville, the committee chairman, said he took the unusual step of having the committee review the Republican governor's plan, even before it has been written in legislative form, because it appears to be a departure from the state's practice of funding all public school students equally.
After more than three hours of supporters (charter school operators, school choice proponents) and opponents of the plan (public school officials, teachers unions) weighing in, Kenley said he's not yet persuaded the Republican-controlled Legislature will back the governor.
"Lot of numbers. Lot of money. Big discussion," Kenley said. "No answers yet. Come back in April."
According to Pence's education adviser Chad Timmerman, the charter school premium would cost the state $41 million extra in the 2016 budget year that starts July 1, 2015 and $45.5 million in 2017 -- a total of $86.5 million.
Pence has proposed increasing funding for all public, charter and private elementary and high schools by $200 million over the next two years. About 3 percent of Indiana students attend charter schools.
Timmerman said charter schools deserve the extra money because they cannot obtain property tax revenue for building and transportation expenses like traditional public schools can.
He said that forces charters to divert money that could be going to classroom instruction into overhead. He claimed the difference works out to approximately $3,000 per student, and Pence only is seeking half that.
State Sen. Karen Tallian, D-Ogden Dunes, pushed back on his argument noting some charter schools already get more money per student than neighboring public schools.
She also said voters often have a say on whether to build new public schools and they decide the cost -- not so with charter schools.
Kenley said he is concerned that many charter schools perform no better, and sometimes worse, than the public schools they are drawing students from.
He suggested the state may want to tie extra charter funding to school grades and take a closer look at who is responsible for overseeing charters.
State Sen. Earline Rogers, D-Gary, said she is not convinced charter schools need more money than public schools.
But if Pence's plan moves forward, she said it must ensure any extra money is used for the benefit of students and any charter buildings paid for by taxpayers get returned to taxpayers if the charter school shuts down.
The House Ways and Means Committee will get the first say, in late February, on whether Pence's charter school premium plan is included in the school funding formula component of the state budget.