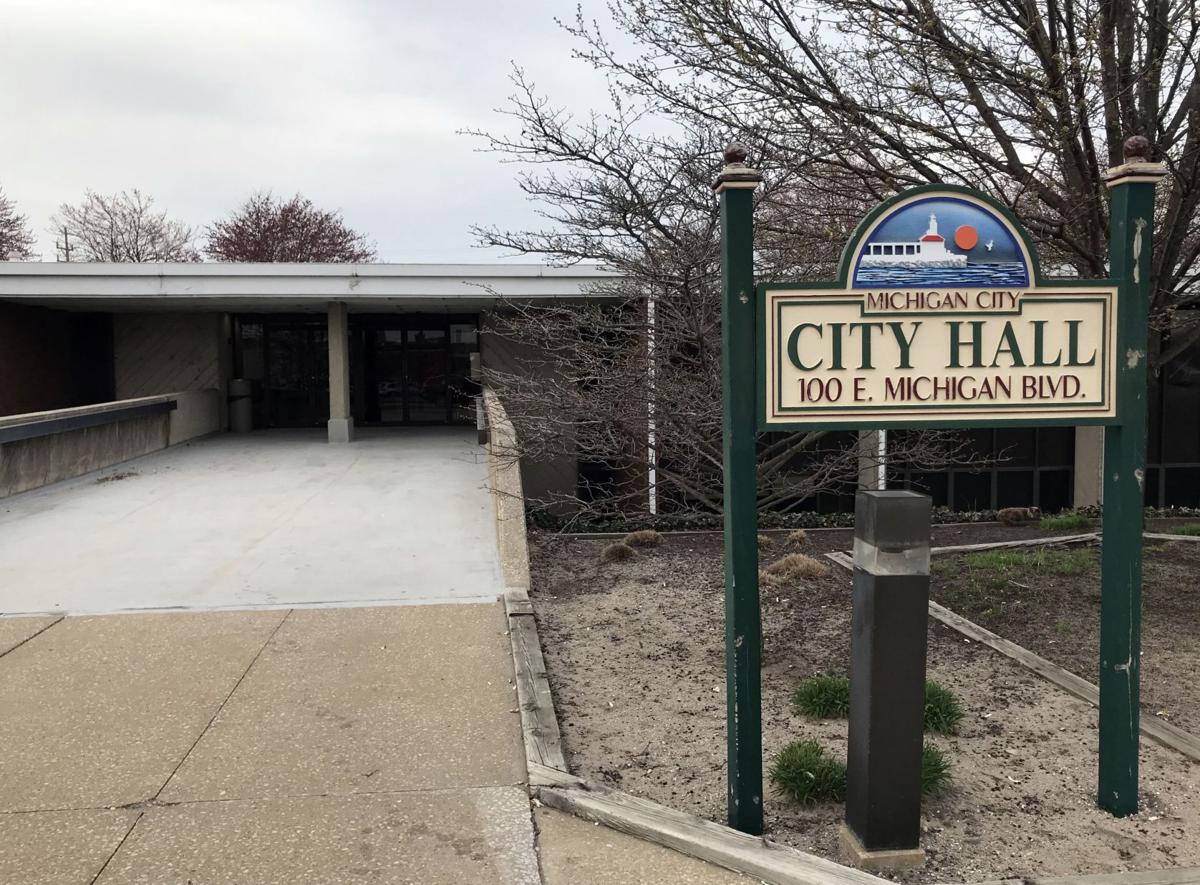 MICHIGAN CITY — Police Chief Dion Campbell said his department is in dire need of new squad cars and is asking the City Council to approve leasing 10 vehicles.
Councilman Don Przybylinski, D-at large, said the council has an obligation to make sure police officers are protected and to get them the best equipment to keep them safe. "It's our responsibility to make sure they go home at the end of the shift."
But he's concerned about the numbers of accidents. Vehicles are getting damaged when drivers run over things, busting tie rods and ball joints, to respond to emergencies.
"I want to see a better job of officers driving these vehicles and taking care of these vehicles," Przybylinski said.
Campbell said two dozen wrecked police cars a year is about average.
If officers damage a vehicle, "this all goes to the bottom line of the city, and we'd rather be spending our money on other things that repairing damaged squad cars or damaged firetrucks or damaged snowplows or whatever," Przybylinski said.
Perhaps new officers should be sent to a driving academy before getting the keys to a new vehicle, he suggested.
"That's the nature of what we do," Campbell said. "We're in a very high-risk job that comes with some hazards. They are trained, they are disciplined, but it's just part of what they do, and I think it's irrelevant to getting these vehicles.
"It takes a while to get new squad cars outfitted and ready and the department doesn't have time to do that."
The new vehicles would be used by detectives, who put fewer miles on cars. Ten cars currently being used by detectives would be shifted to the patrol division.
Campbell was named chief in 2019 by newly elected Mayor Duane Parry. The council had authorized spending $450,000 for new police vehicles, but that money wasn't spent because of the pandemic's effect on the city's finances, he said.
"We don't have any extra cars. If one more car goes down, we're going to be short," Campbell said. "It's getting to the point where I'll have to give up my vehicle to help out with the rotation."
On Monday, two police vehicles had to be grounded because they were two-wheel drive and not safe to drive on snowy streets.
"This is about the community's safety and our officers' safety," Campbell said.
Some of the city's police vehicles have high mileage, including one with 160,000 miles, one with 109,000 and another with 99,000, he said.
Councilman Paul Przybylinski, D-2nd, criticized the department's current fleet.
"Some of these cars have been in the fleet since 2014," he said. A 2011 car has 76,000 miles on it. "If they're placed right, we can get quite a few years of service out of them."
"We have some vehicles that have some high mileage on them that should go," he said.
The city needs to equip officers with the best equipment, Council President Michael Mack said. "We want to make bricks with straw, and that's not possible."
The request is up for final approval March 2.
Gallery: Recent arrests booked into LaPorte County Jail