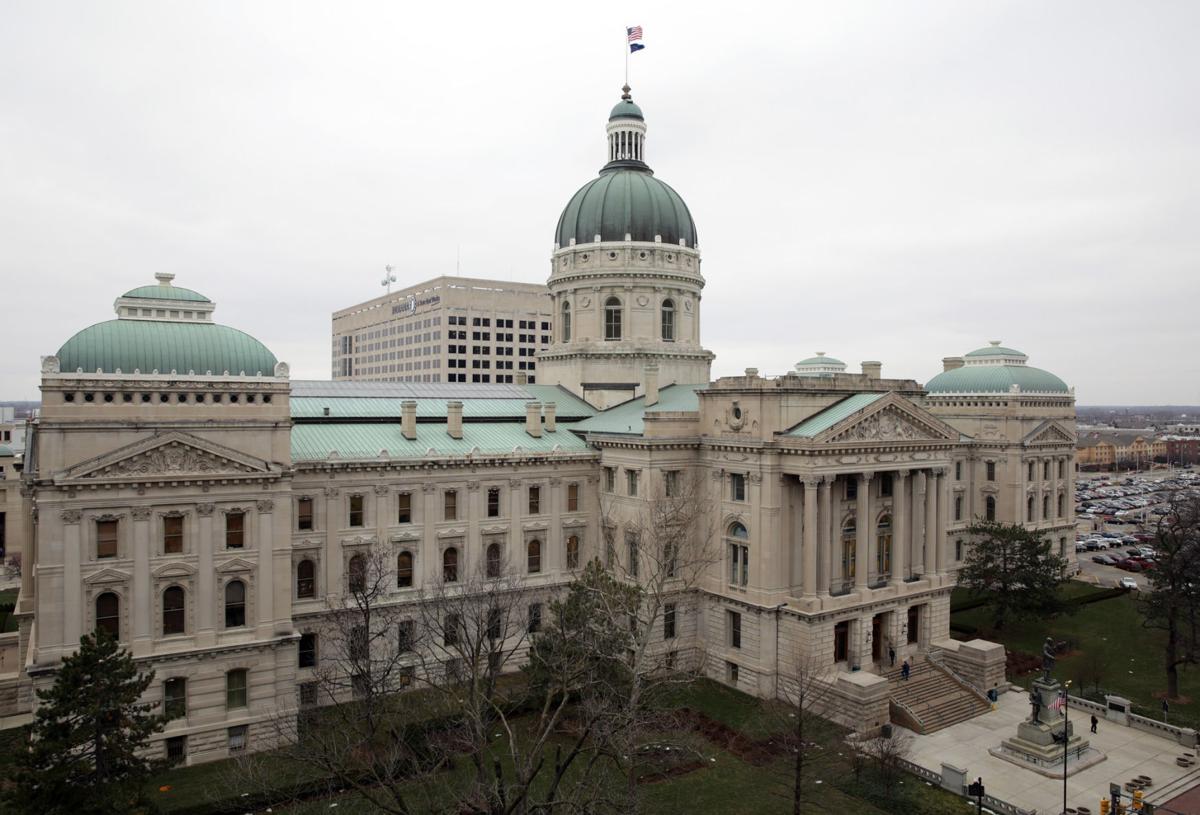 INDIANAPOLIS — Gov. Mike Pence has finished signing into law 216 proposals approved by the Republican-controlled Indiana General Assembly during its 10-week annual session.
The new statutes run the gamut from short-term funding for the state's deteriorating roads and bridges to protecting the right of Hoosiers to hunt goats and sheep in fenced preserves.
Here's a summary of some of the most significant state laws enacted in 2016. Most take effect July 1.
Road funding — Up to $1 billion in mostly state and local reserve funds are available for spending on road and bridge preservation projects, primarily in 2017 and 2018. Local governments in the Region likely will have to impose a vehicle excise tax or wheel tax to access the $254 million distributed through a state matching grant program. (House Enrolled Act 1001, Senate Enrolled Act 67)
Dunes alcohol — The Department of Natural Resources is authorized to obtain an alcohol sales permit from the state for the Indiana Dunes State Park pavilion without being subject to local review or approval. (HEA 1386)
Abortion — Doctors are prohibited from performing an abortion if a woman indicates she wants to terminate her pregnancy due to a diagnosis of fetal disability, or because of the gender, race, color, national origin or ancestry of the fetus. (HEA 1337)
ISTEP exam — After 30 years, the ISTEP standardized testing program ends July 1, 2017. A 23-member committee will meet this summer and fall to recommend a replacement exam. (HEA 1395)
Parental rights — Women who are impregnated by rape and give birth to the attacker's child can request a civil court judge terminate the parental rights of the rapist, even if he has not been criminally convicted of rape. (HEA 1064)
Tax sales — Some Lake County redevelopment commissions can establish "new opportunity areas" composed of multiple abandoned properties and auction them as a group for redevelopment. (SEA 310)
Rape — A person can be prosecuted for rape after the five-year statute of limitations has expired if previously unknown DNA evidence or a recording of the crime is discovered, or the perpetrator confesses. (HEA 1105)
Drug crimes — A person convicted of dealing methamphetamine or heroin, who has a prior conviction for dealing controlled substances, must serve at least 10 years in prison. Drug dealing can be inferred by the quantity of drugs possessed, even if there is no evidence of actual selling. (HEA 1235, SEA 290)
RDA — The Northwest Indiana Regional Development Authority may support "destination" economic development projects, subject to state approval. (HEA 1290)
Police video — Dashboard and body camera video recorded by police is available for review by individuals who have been taped and the general public, under conditions intended to preserve a fair trial, protect ongoing investigations and ensure public safety. (HEA 1019)
Cold medicine — Pharmacists may deny the sale of cold medicines containing pseudoephedrine, a key ingredient in meth, if the pharmacist believes the purchaser does not have a legitimate need for the drug. (SEA 80)
Gary/E.C. schools — The state financial adviser for the near-bankrupt Gary Community School Corp. can remain on the job for two years, instead of one. Members of the East Chicago School Board must serve staggered terms. (SEA 93)
Local pre-emption — Local governments cannot tax or otherwise limit retailer use of plastic bags or Styrofoam food containers. Municipal ordinances requiring employers provide advance scheduling to workers are invalid. (HEA 1053, SEA 20)
Move over — Motorists involved in minor crashes must move their vehicles to the side of the road and out of traffic, if they can do so safely. (HEA 1048)
Malpractice — The maximum award for medical malpractice increases to $1.65 million after June 30, 2017, from $1.25 million. The cap grows to $1.8 million on July 1, 2019.
'Canned' hunting — Seven privately operated hunting preserves, where Hoosiers can shoot an unlimited number of deer, sheep and goats kept in a fenced area, are subject to regulation by the State Board of Animal Health. (SEA 109)
Waste districts — Counties can eliminate their solid waste management districts starting July 1, 2017 with the approval of both the county council and commissioners. (SEA 366)
Roosevelt H.S. — The state is authorized to spend up to $500,000 to replace the failing boilers that provide heat at Gary's Roosevelt College and Career Academy. (HEA 1179)
Fantasy sports — Wagering on fantasy sports officially is not gambling, but the industry is subject to regulation by the Indiana Gaming Commission. (SEA 339)
Teacher scholarship — Starting in 2017, the Next Generation Hoosier Educators Scholarship will award $7,500 a year for college tuition to 200 top-performing high school students who agree to teach in Indiana schools for five years after earning their degrees. (HEA 1002)
Stolen valor — An individual who falsely claims to be a military veteran to obtain a discount or benefit can be fined $5,000 or jailed for one year. (HEA 1187)
ABLE account — Disabled Hoosiers can accept donations or set aside $14,000 a year in tax-free Achieving a Better Life Experience investment accounts, without losing eligibility for government support programs. (SEA 11)
Voting — A voter who selects the "straight party" ballot option must still choose individual candidates in races for at-large local offices. (SEA 61)
Female officials — The pronoun "he" in statutes describing the duties of statewide elected officials has been replaced with gender-neutral terms. Currently, four of the seven officeholders are female. (HEA 1173)
Spay/neuter — Cats and dogs at public and private animal care facilities must be spayed or neutered prior to adoption, starting in 2021. (HEA 1201)
Work zone — A motorist twice convicted of speeding in a work zone within one year is prohibited from driving for 60 days, in addition to any other fines or penalties. (SEA 248)
Apartments — Landlords can contract with local police to enforce traffic laws on the privately owned streets of an apartment complex. (SEA 216)
Child abuse — The names and records of individuals convicted of child abuse must be posted in an online registry maintained by the state court system. (SEA 357)
Sales tax — Buying collectible coins or precious metals bullion for a retirement account, or the purchase of any legal tender, is exempt from Indiana's 7 percent sales tax. (HEA 1046)
Disability ID — Hoosiers with a developmental disability can request the State Department of Public Health issue a bracelet or identification card that officially indicates the person's diagnosis. (HEA 1012)
Police dogs — The cremated remains of a police dog, or other service animal, may be buried or scattered near the grave of its deceased owner. (HEA 1374)
Divestment — The Indiana Public Retirement System must phase out its investments in businesses that support boycotts or sanctions against the country of Israel.