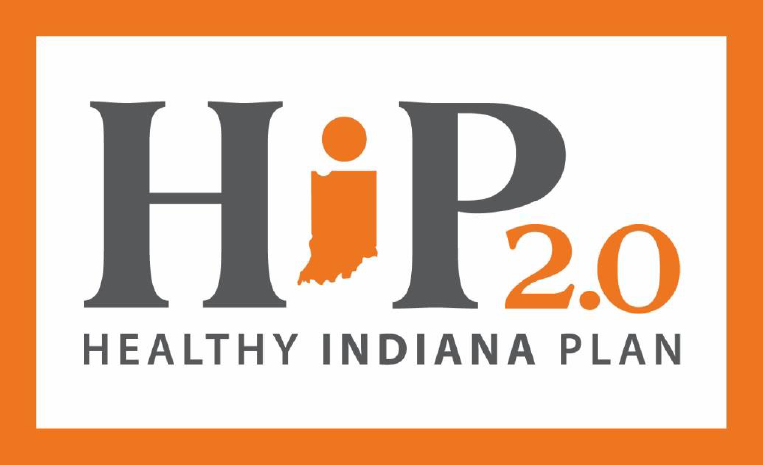 INDIANAPOLIS — Fewer than 30 percent of the 438,000 Hoosiers enrolled in the Healthy Indiana Plan would be required to comply with Gov. Eric Holcomb's proposed work mandate.
Documents recently submitted to the federal government in support of his plan to make able-bodied, low-income Hoosiers work as a condition of receiving health coverage show the majority of HIP members qualify for at least one of 14 exemptions.
The largest group, comprising nearly one-third of HIP participants, are individuals who already satisfy the governor's recommended employment requirement by working at least 20 hours a week, eight months a year.
They nevertheless remain eligible for HIP, because their incomes are below the $16,400 maximum to qualify for expanded Medicaid coverage under the provisions of the 2010 Affordable Care Act, also known as Obamacare.
Other exempt groups include HIP members identified as medically frail, older than 60, full- and part-time students, primary caretakers of young or disabled children, pregnant women, participants in substance abuse treatment, the recently incarcerated and former foster children.
That leaves an estimated 130,000 HIP participants who, if the mandate is approved by the federal government, will be required to enroll in the state's "Gateway to Work" program, or lose their health coverage until they comply for at least one month.
Indiana has offered job-search and employment-training programs to HIP members on a voluntary basis since the Medicaid expansion alternative was established in 2015.
However, just 580 individuals attended Gateway to Work orientation services during the first 15 months the program was operating, according to state records.
State officials contend in their application for the work mandate that "employed individuals are both physically and mentally healthier, as well as more financially stable, as compared to unemployed individuals."
As such, the state claims an employment requirement would reduce Medicaid spending as individuals either earn incomes that exceed HIP eligibility standards, or transition to an employer-based or subsidized marketplace health insurance plan.
It's not clear how many HIP participants actually will find gainful employment and leave the program, since state records show approximately 40 percent have not earned a high school diploma and likely would not be hired at jobs that pay much above minimum wage.
Moreover, the proposed Gateway to Work mandate can be met not only through full- or part-time employment, but also by participating in job skills training, job search activities, education programs, community service, homeschooling and volunteering — none of which is likely to increase HIP member incomes in the short term.
An actuary retained by the Indiana Family and Social Services Administration estimates that a quarter of the HIP population subject to the Gateway to Work requirement will choose not to participate, and thereby lose their health coverage.
That means some 33,000 Hoosiers once again likely would rely on emergency rooms for health care. Indiana currently has $3 billion of annual uncompensated care, which was one of the primary reasons Indiana hospitals endorsed HIP and continue to pay a portion of HIP's costs through the hospital assessment fee.
In addition to insured Hoosiers potentially facing higher premiums as a result, state records show all taxpayers will pay an estimated $90 per eligible HIP member per month to cover Gateway to Work orientation, assessment, job skills training, job search assistance, and to track compliance.
In contrast, expanding HIP coverage to include treatment for substance use disorder, which also is part of the state's application to the federal government, will cost $7.58 per member per month, according to the state's actuary.
FSSA has requested that Gateway to Work expenses be shared at the same rate as health care costs for HIP participants: 95 percent paid by the federal government and 5 percent by Indiana.
However, the U.S. Centers for Medicare and Medicaid Services typically only pay 50 percent for administrative programs, such as Gateway to Work, likely leaving Hoosier taxpayers to pick up the rest of the tab.
Previous state attempts to impose work requirements on Medicaid beneficiaries were rejected under Democratic President Barack Obama.
However, Republican President Donald Trump's Medicaid director, Seema Verma, who helped implement the Healthy Indiana Plan, sent a letter on the day she took office encouraging states to propose Medicaid innovations "that build on the human dignity that comes with training, employment and independence."
In addition to Indiana, other states that have requested or are in the process of applying for federal approval to impose employment mandates as a condition of receiving state-supported health coverage include: Kentucky, Ohio, Arizona, Arkansas, Wisconsin, Florida and Maine.
Holcomb, a Republican, said in May that Indiana's waiver submission was directly inspired by Verma's desire to give states "more freedom to design programs to meet the spectrum of diverse needs of their Medicaid population."
Public comments submitted to the federal government concerning Indiana's proposed employment requirement were overwhelmingly opposed to it.
For example, the American Diabetes Association pointed out that most Medicaid recipients who can work, already do.
It also noted that taking health coverage away from Hoosiers who fail to satisfy the requirement will drive up costs systemwide due to more emergency room visits, and cited studies showing that work mandates do not lead to sustained long-term employment.
"Work requirements are contrary to the goal of the Medicaid program: offering health coverage to those without access to care," said Dr. LaShawn McIver, ADA senior vice president for advocacy.
Families USA, a nonpartisan organization focused on affordable health care, suggested a work mandate may even be illegal without congressional changes to Medicaid's governing statutes.
A federal decision on Indiana's waiver application could come as soon as mid-September.
If approved, the work requirement is scheduled to be phased in over several years and likely wouldn't take full effect until 2019 or 2020.
Get Government & Politics updates in your inbox!
Stay up-to-date on the latest in local and national government and political topics with our newsletter.