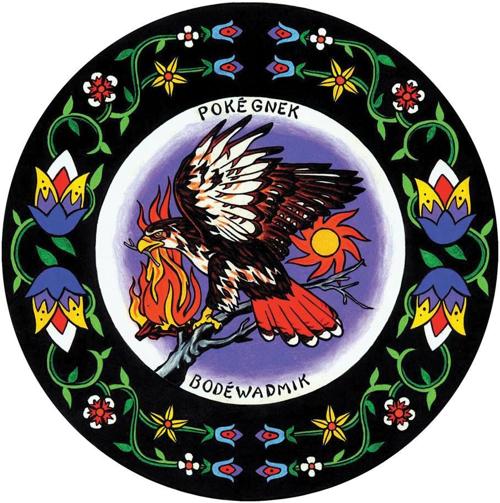 Hoosiers looking to really get into the Thanksgiving spirit, or just generally interested in broadening their cultural knowledge, now can learn the language of the only federally recognized Native American tribe in Indiana.
The Pokagon Band of Potawatomi, based in South Bend and Dowagiac, Michigan, recently released the first of its 10 chapter Bodwéwadmimwen Potawatomi language course through the Mango Languages application on both Apple and Android devices.
According to Tribal Chairman Matthew Wesaw, users initially will learn conversational language, including phrases and sentence structures, to help them communicate in real-life situations where they'll then be exposed to emphasis, sounds and tonal fluctuation.
"We are continually striving to create meaningful language learning resources to help us reach our goal of re-establishing a Potawatomi speaking community, and this technology will further enhance our ability to teach, regardless of geography," Wesaw said. "Preserving and teaching our native language to Pokagon citizens and others is critical to the long-term survival of our culture."
Wesaw said subsequent chapters of the language learning course will be released intermittently through 2020, with additional chapters to come in future years.
"We are very pleased to have partnered with Mango Languages to be able to offer this innovative and free self-study tool which will allow users to immerse themselves and build a greater connection to who we are as a people and a community," Wesaw said. "We hope our efforts will inspire other Native American nations to invest in similar language education and learning initiatives."
Mango Languages is a popular language-learning system used by academic institutions, corporations, government agencies and public libraries.
This is the second Native American language offered by Mango Languages, which also has a Cherokee language course.
The Pokagon Band provides housing, education, family services, medical care and cultural preservation to its more than 5,700 citizens living in six northern Indiana counties and four counties in southwestern Michigan.
It also operates the Four Winds casinos in South Bend and New Buffalo, Michigan, along with non-gaming businesses through its Mno-Bmadsen investment enterprise.