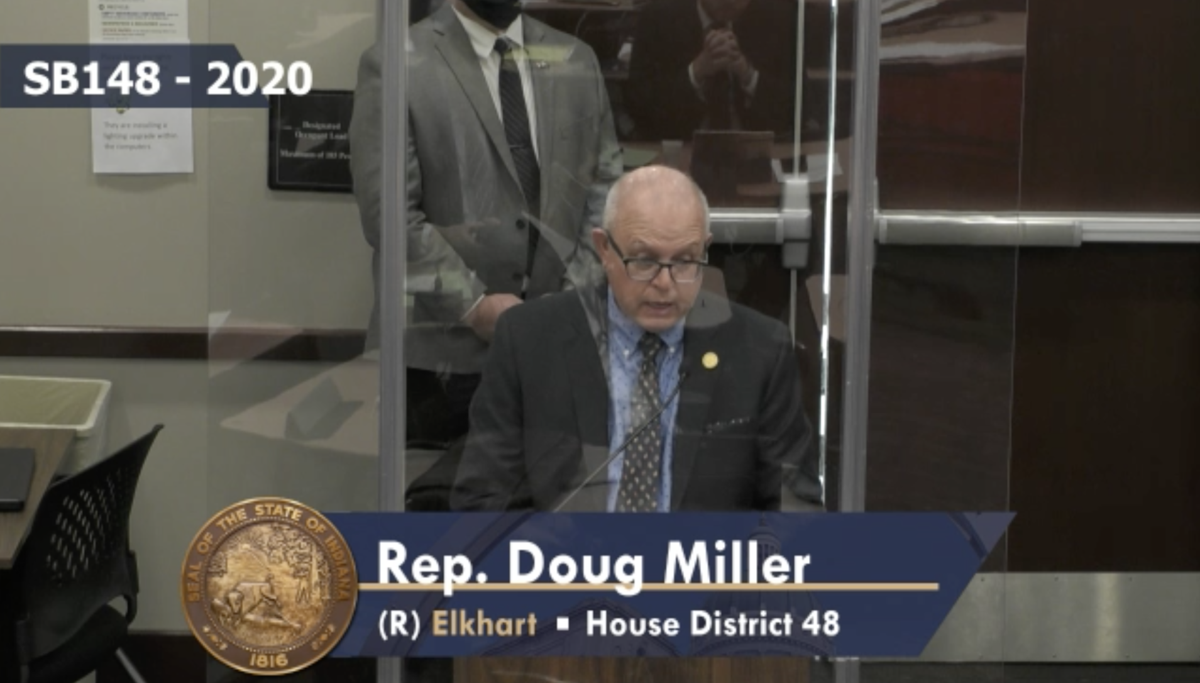 The Republican-controlled General Assembly delivered Wednesday the first of what likely will be several rebukes this year to Republican Gov. Eric Holcomb.
But in aiming for Indiana's chief executive, who some GOP lawmakers believe has overstepped his authority responding to the COVID-19 emergency, the Legislature ended up hitting all Hoosiers who rent the home they live in.
The Indiana House voted 67-32 to join the Senate in overriding Holcomb's veto of last year's Senate Bill 148 and to immediately enact the measure notwithstanding the governor's objections.
As a result, all local landlord-tenant regulations have been invalidated, including local anti-discrimination protections relating to housing for lesbian, gay, bisexual and transgender Hoosiers.
Going forward, all facets of residential property rental solely are subject to regulation by the General Assembly, including the tenant screening process, security deposits, lease applications or conditions, property disclosures, and fees.
In addition, the new law gives landlords the right to bring expedited eviction actions against tenants for nonpayment of rent, or for violating nearly any health or safety component of the rental agreement.
It also currently contains a broad provision barring localities from from regulating "any other aspect of the landlord-tenant relationship," though several measures are moving at the Statehouse to delete that sentence.
Supporters of the plan, championed by the Indiana Apartment Association landlord trade group, said it's a necessary response to Indianapolis ordinances aimed at reducing evictions, making tenants aware of their right to a safe residence, and prohibiting landlords from retaliating against tenants who report code violations or other dangerous conditions.
Critics of the measure, including the Indiana Black Legislative Caucus, said it's unconscionable for Statehouse Republicans to attack local tenant protections while some 313,000 rental households, comprising 720,000 Hoosiers, currently are at risk of eviction amid the COVID-19 pandemic.
Meet the 2021 Northwest Indiana legislative delegation