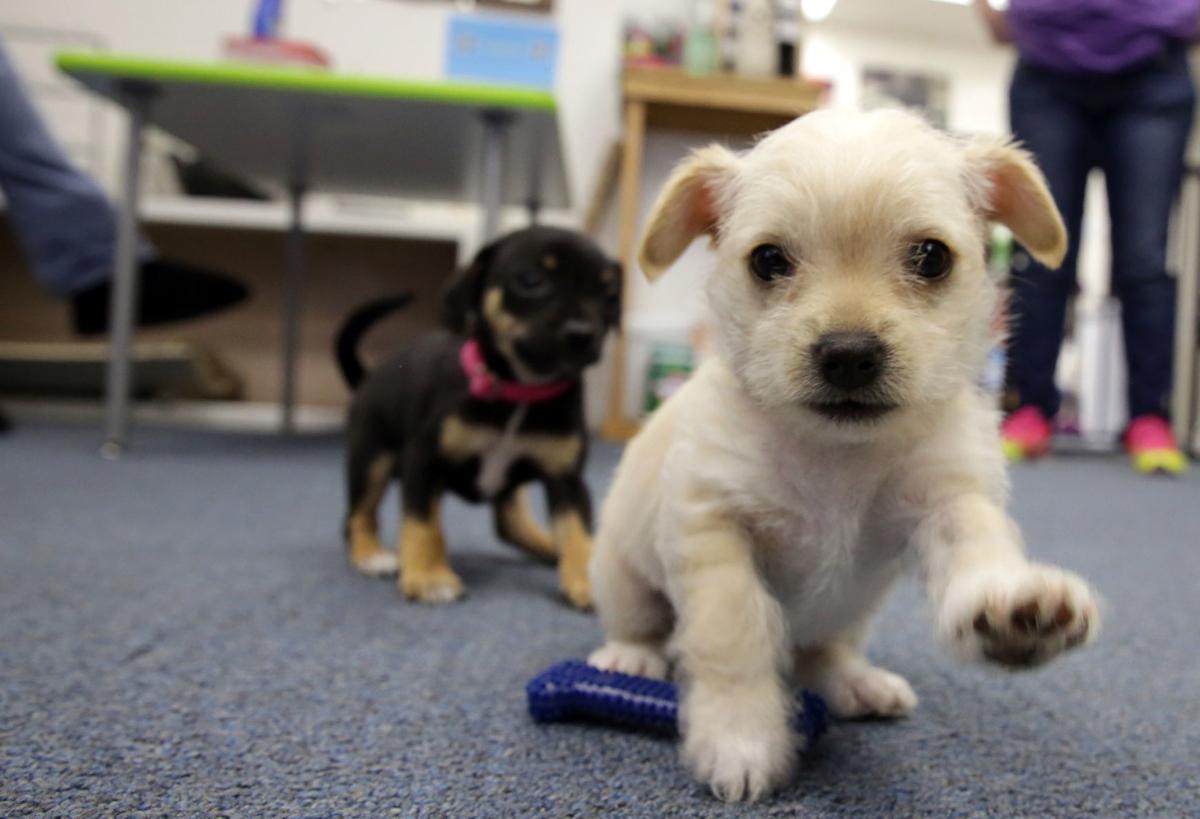 INDIANAPOLIS — A leading animal advocacy organization is praising Republican Gov. Eric Holcomb for enacting a new Indiana law that prohibits rent-to-own agreements for the purchase of a dog, cat or other household pet.
The American Society for the Prevention of Cruelty to Animals, also known as the ASPCA, said Indiana is ahead of the pack by becoming just the fourth state, following California, Nevada and New York, to bar animal leasing in House Enrolled Act 1447.
"We are grateful to Gov. Holcomb for signing this legislation to protect consumers and pets from these predatory financing arrangements," said Sana Azem, ASPCA director of state legislation for the Great Lakes region.
According to Azem, pet stores in many parts of the country are offering animal financing plans through private lending companies, enabling retailers to charge higher prices for pets to purchasers who tend only to see the low monthly payments.
She said the financing arrangements are loaded with high fees, including the final purchase price for the animal once the total monthly lease term is reached.
The deals also raise ethical questions about who has the authority to make medical and other important decisions on behalf of the animal: the person who cares for it, or the financing company that technically owns it, Azem said.
"The ASPCA has long warned consumers to be skeptical of the pet stores and online sellers who may try to deceive them about the sources and health of the dogs they sell and pet leasing is just one more example of the disregard many pet stores have for the well-being of their animals," Azem said.
"These deceptive, predatory financing arrangements benefit only the lending company and the pet seller — not the consumer, and certainly not the animal involved."
The measure, which takes effect July 1 and makes several additional changes to Indiana's consumer finance statutes, passed the Senate, 48-0, and the House, 78-14.
Hoosier lawmakers and the governor this year also approved House Enrolled Act 1615, barring public or private animal shelter operators from euthanizing animals using carbon monoxide, or a similar fatal method, in a gas chamber.
Get Government & Politics updates in your inbox!
Stay up-to-date on the latest in local and national government and political topics with our newsletter.