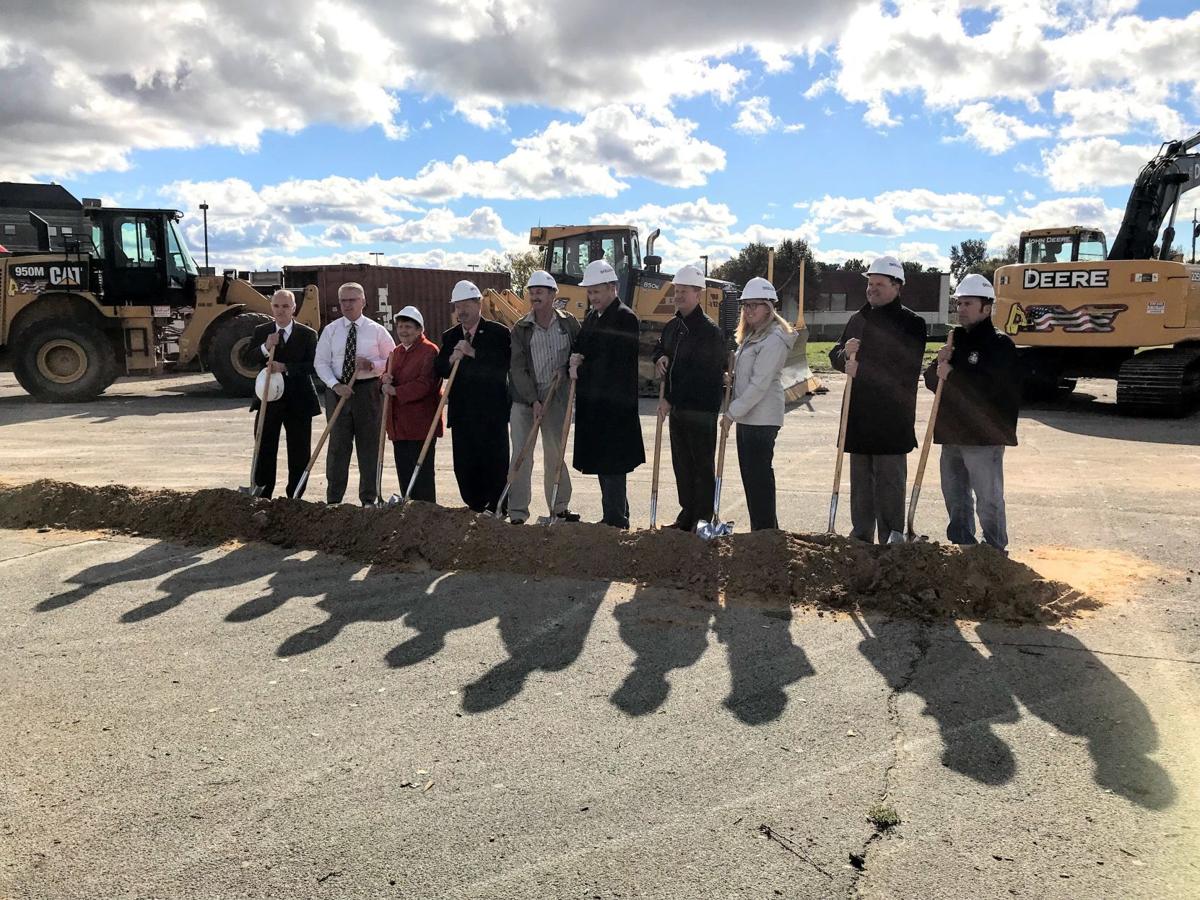 PORTAGE — Ground was ceremonially broken Tuesday for a $12 million two-building construction project at the site of the North Porter County Government Complex on Willowcreek Road.
Shiny shovels nudged a small mound of dirt on the parking lot of the existing building, which will see extensive remodeling to make the building more secure. A new building will be erected at the site to house Portage Township offices, the Portage Township Food Pantry and Porter County offices not associated with criminal justice.
"Now we actually have offices that aren't closets," Portage Township Trustee Brendan Clancy said.
Porter County Council Vice President Jeremy Rivas, D-2nd, said Tuesday the building project, combined with drainage work to begin soon in South Haven, shows the county's commitment to the city of Portage and Portage Township.
A new 12,000-square-foot building will house the health department office now renting space at the nearby Portage hospital. County officials decided while planning renovations of the existing building that it makes sense to limit the focus of the existing building to criminal justice so anyone accessing other county services doesn't have to go through the security screenings courtroom visitors go through.
The new building also includes a community room, which can also serve as a site for early voting.
The existing building will include a secure parking lot for judges and court personnel and a sally port for safer transport of prisoners to and from the courts there. The interior will be reworked, too.
The food pantry, which was housed at the former Garyton School on Central Avenue on Portage's east side for 34 years, will gain a permanent home. The old school has since been razed.
Porter County Superior Court Judge Jeffrey Thode expressed his gratitude for the county's upgrades to the existing building.
"It is a building that has been in need of some attention for quite some time," he said.
"It's going to make things much safer for us," Thode said.