The Republican candidate seeking to represent Northwest Indiana in Congress appears to endorse white supremacy in an item posted late Friday night to his Facebook page.
GOP 1st Congressional District nominee Mark Leyva refused to discuss his rationale for posting an image of a white woman wearing sunglasses and what appears to be a bathing suit with the phrase: "Know the warning signs of white supremacy."
The post then lists the "warning signs" — "1. Full time employment; 2. Literacy; 3. Professional or technical degree; 4. Regular church/temple attendance; 5. Auto insurance; 6. Good credit rating; 7. No criminal record."
When contacted by The Times, Leyva did not deny posting the image and message to his Facebook page. He declined to respond when asked if it was an appropriate remark by a congressional candidate.
"All right, you know what, I'm not even going to comment, OK. This is social media, all right," Leyva said. 
"If you guys want to talk about real issues, like health care and this pandemic or anything like that, feel free. If you guys want to ridicule me about what I post on my social media, go right ahead, all right. But it's no comment."
Republicans at the local and state level wasted no time condemning Leyva's Facebook post Monday.
Dan Dernulc, chairman of the Lake County Republican Party, said candidates need to be very careful what they post on social media, and if Leyva did post these messages it puts a "big taint on not just his (political) race, but on his whole campaign."
"This is not what the Republican Party is about," Dernulc said. "In fact, we strive for not just fairness, but anti-anything such as this."
Jake Oakman, spokesman for the Indiana Republican Party, said the state GOP "condemns such disgusting and divisive materials."
"That Facebook post has no place in the political discussion, or anywhere in society — let alone from someone who wants to represent Hoosiers in the United States Congress," Oakman said.
Leyva is competing against Democratic North Township Trustee Frank J. Mrvan and Libertarian Michael Strauss in the race to succeed retiring U.S. Rep. Pete Visclosky, D-Gary, in the U.S. House.
Mrvan said in response to Leyva's post that there's "no place in our political discourse for public officials and those seeking public office to share insensitive and intolerant social media posts on race relations."
"Given this pivotal moment in our region and our nation, it is imperative that we do all we can to approach the difficult conversations that must occur about race with seriousness, thoughtfulness and inclusivity. Throughout my career, I have focused on bringing people together to create more opportunities for everyone to have a good-paying job and access to affordable health care," Mrvan said.
Strauss, meanwhile, described Leyva's Facebook post as "insensitive," but insisted the Republican candidate must be free to speak his mind.
"As a Libertarian I respect everyone's free speech even if everyone but that individual disagrees with what is spoken," Strauss said. "Leyva (was) within his right to post what he posted and did not interfere with the rights of others."
Leyva's other recent Facebook posts are a mix of photos from Republican campaign events and videos of rallies and parades outside Indiana promoting Republican President Donald Trump's reelection bid. His Facebook feed also includes memes mocking Democratic presidential candidate and former Vice President Joe Biden.
However, late Sunday night Leyva posted the message: "When I was born they must have run out of white privilege because I had to work my ass off to get where I am."
Some commenters responding to the white supremacy and white privilege posts on Leyva's Facebook page pointed out the racist nature of the messages, while others requested Leyva campaign yard signs.
"Listen, it's free speech. Did you ever see the First Amendment?" Leyva told The Times.
"The First Amendment was actually put in there (the Constitution) so people could talk and have free speech to talk bad about the government, or have their say if they didn't like what the government was doing."
An additional Leyva Facebook post describes the Black Lives Matter movement as "radical," "leftist" and "anarchist," while another equates the Black Lives Matter organization to the Ku Klux Klan while proclaiming, "I don't support hate groups."
When asked again, Leyva said he would not respond to questions about his Facebook page.
"There's no comment on the Facebook post, you understand? And if you think your paper is going to call me on the night of the election, you will not get any comments from me. You understand?" Leyva said. "Because when you guys want to do real stories and real issues, call me, the candidate. Now if you want to flip and make stuff up and want to do whatever you want to do, you go right ahead."
Lake County elections staff prepare for early voting
Prepping for general election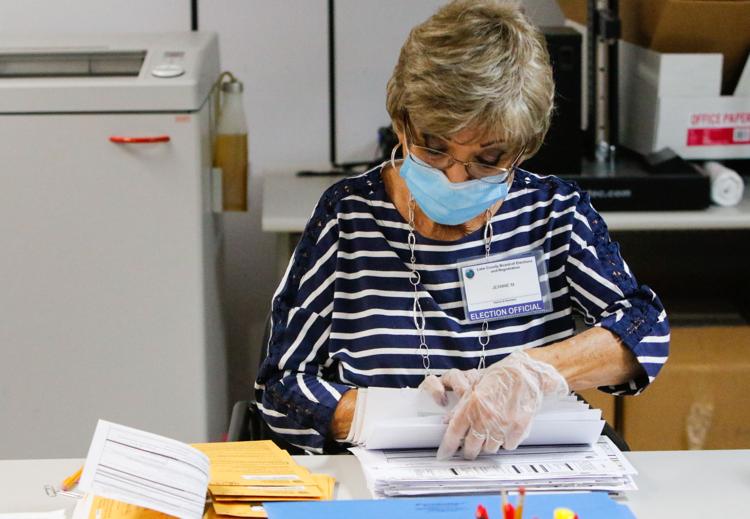 Prepping for general election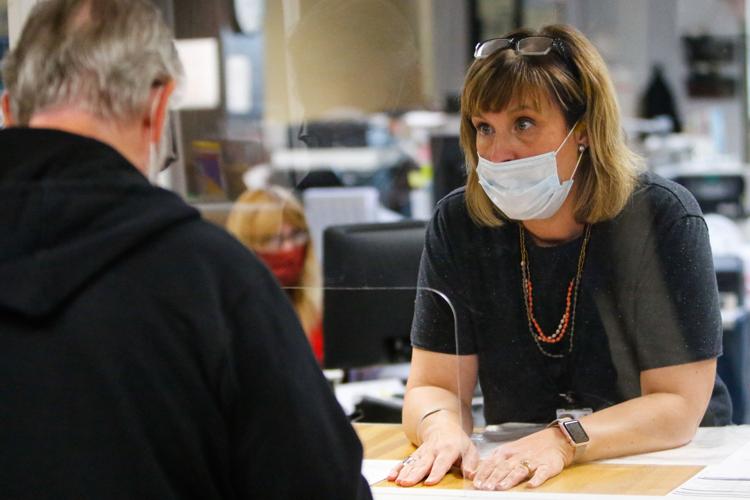 Prepping for general election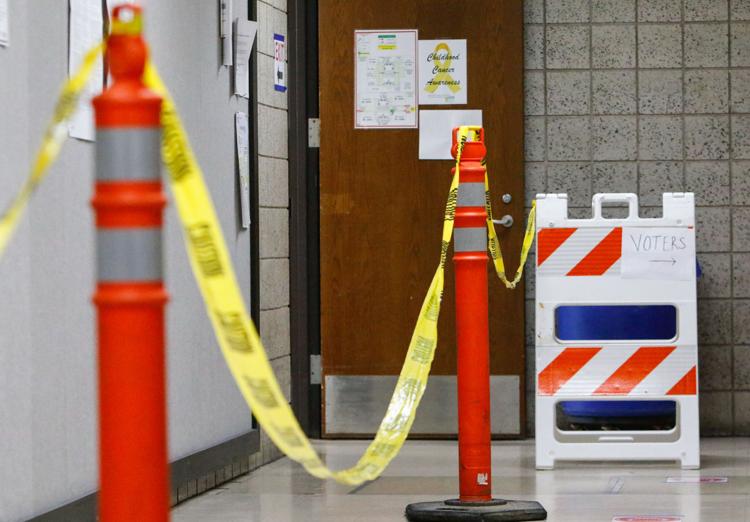 Prepping for general election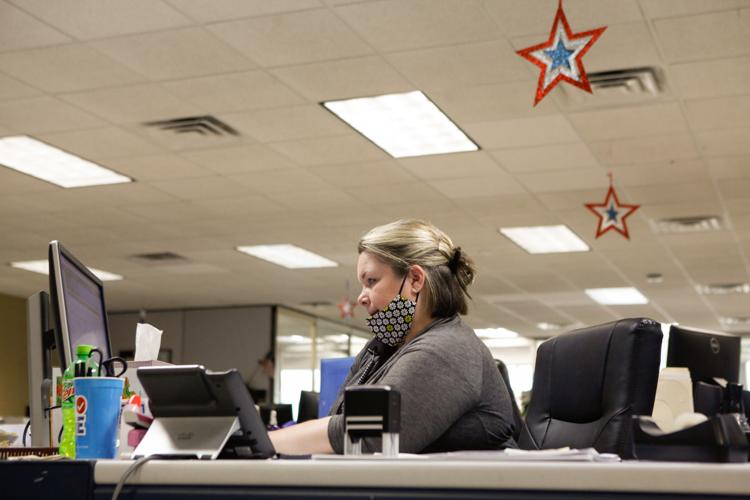 Prepping for general election
Prepping for general election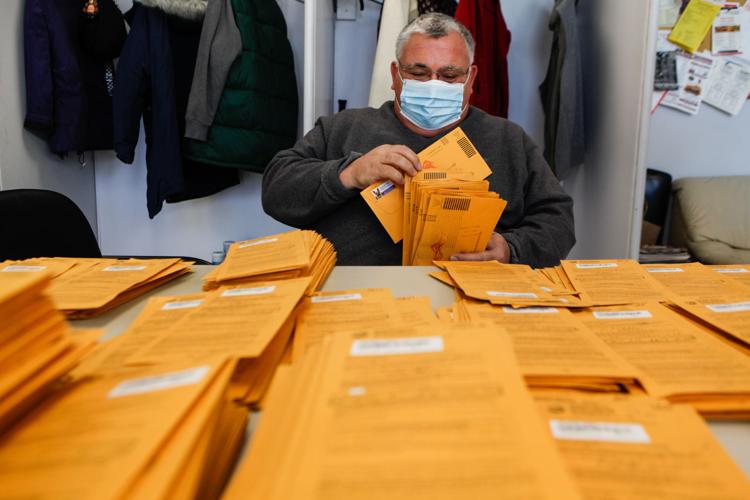 Prepping for general election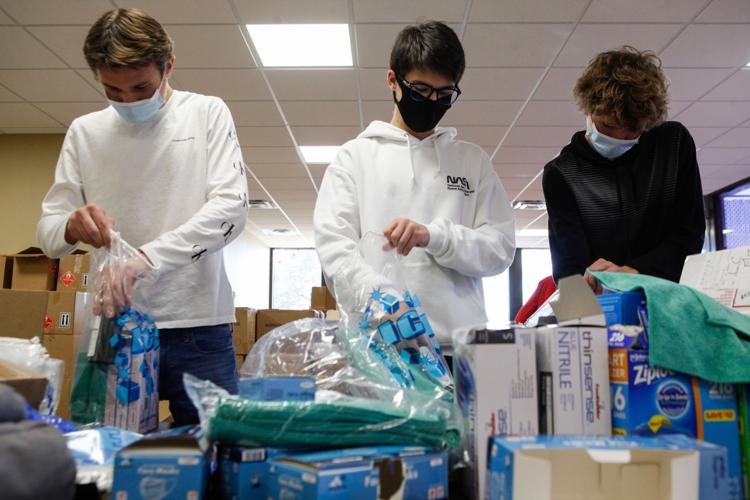 Prepping for general election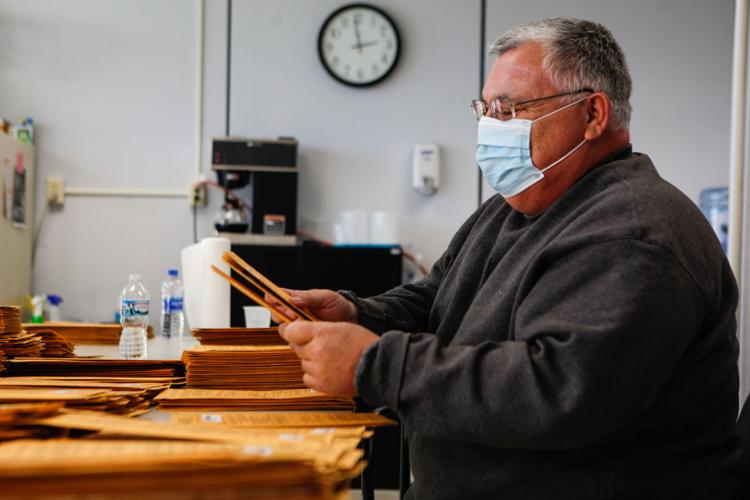 Prepping for general election
Prepping for general election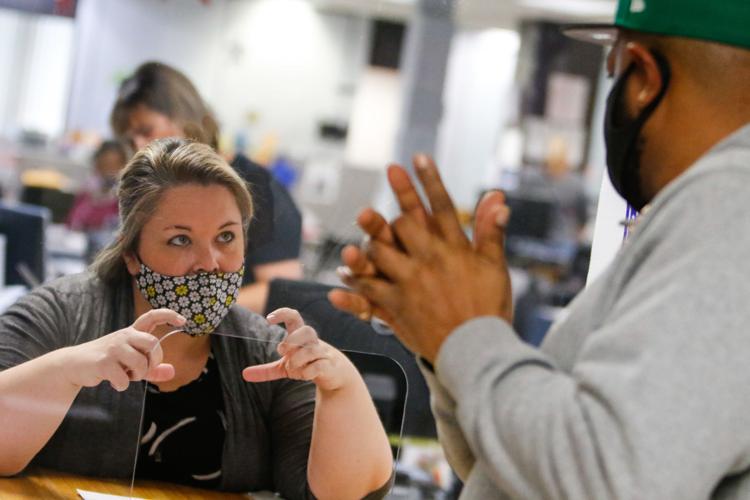 Prepping for general election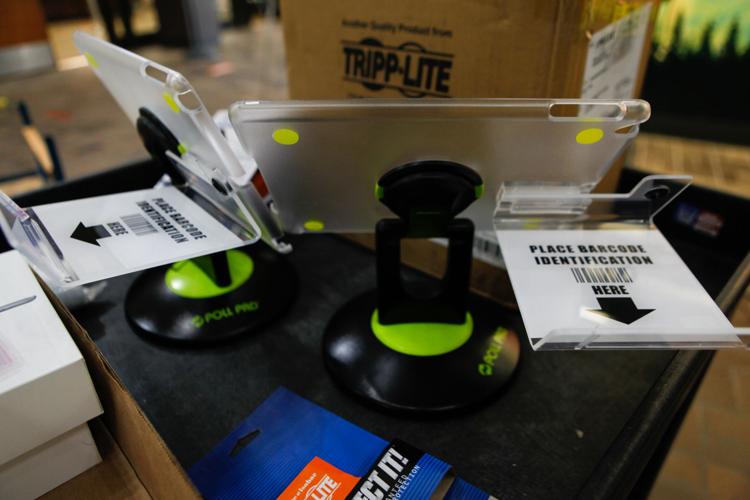 Prepping for general election
Prepping for general election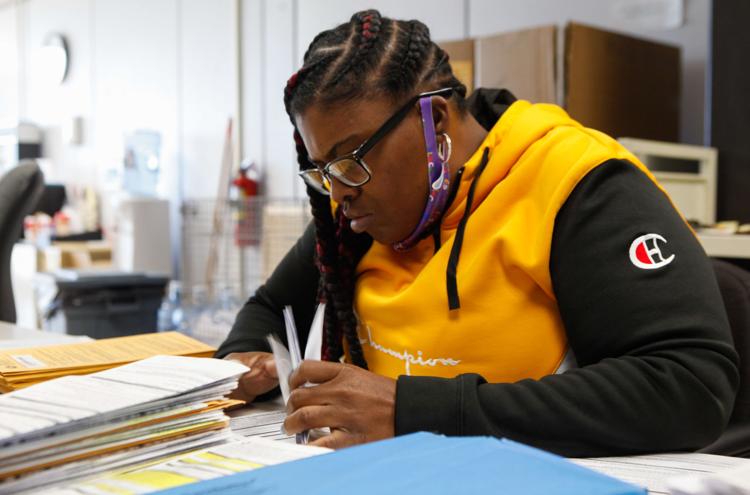 Prepping for general election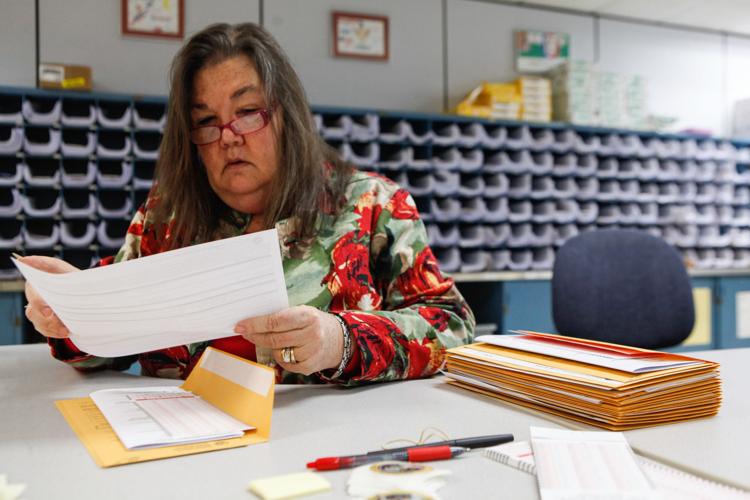 Prepping for general election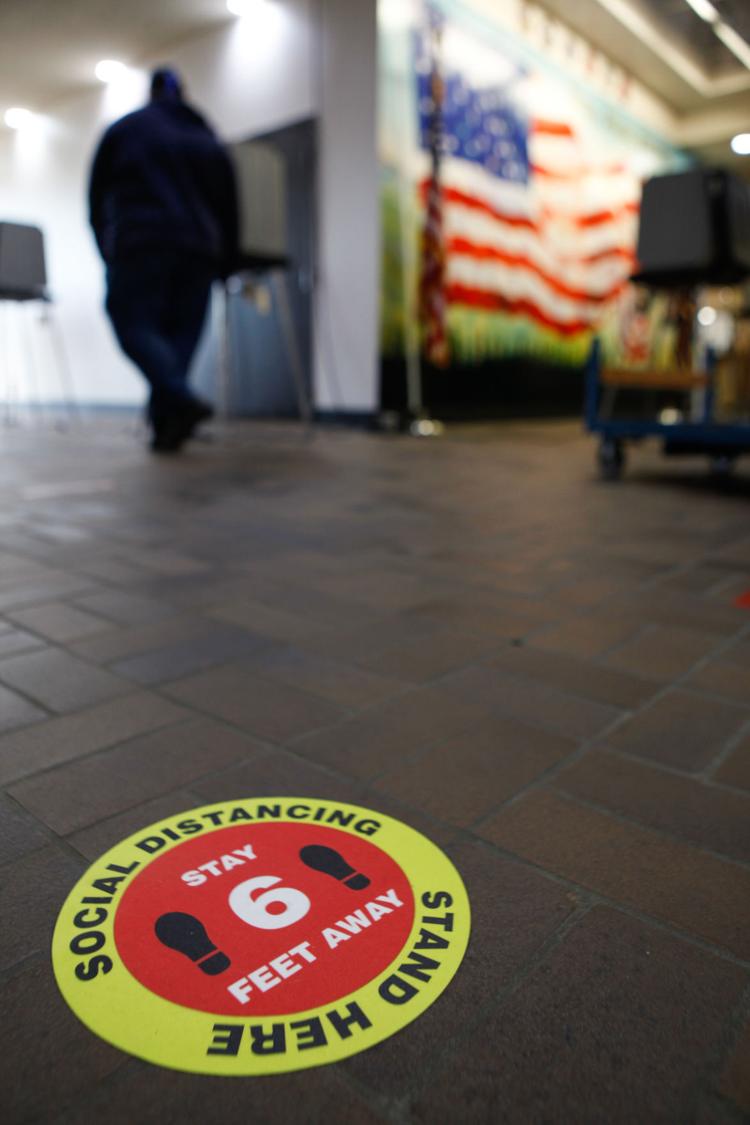 Prepping for general election