INDIANAPOLIS — The Hoosier State is at the center of America's opioid drug abuse epidemic, so it's up to Hoosiers to figure out how best to combat the scourge and prepare for the next one.
That motivation drew nearly 1,000 judicial, law enforcement, public health and community leaders from all 92 counties to the Indiana Convention Center Wednesday for the state's first Opioid Summit.
During the daylong event, participants learned from state and national experts about the science of addiction, the benefits of medication-assisted treatment, what courts can do to help those struggling with addiction, jail-based treatment options, the effects of addiction on local government services — and the promise of recovery.
Indiana Chief Justice Loretta Rush, who helped organize the summit, said the addiction crisis sits at the intersection of the law and medicine, with seemingly unlimited effects touching children, families, communities, businesses, courts and the state as a whole.
"It's not just about giving consequences in the criminal justice system and trying to rehabilitate or reform," Rush said. "It's about saving lives."
"Today, it's heroin and opioids. It's going to be something else tomorrow. So what we want to build from today is a framework for whatever the next one is."
Dr. Leslie Hulvershorn, medical director at the Indiana Family and Social Services Administration, said science shows, without question, that medication-assisted treatment, such as methadone or Suboxone, in conjunction with mental health services, is what's needed to help people beat addiction for the long-term, and the state and local governments must figure out how to make them available to people in need.
"To me, it's unbelievable that we still don't offer this treatment to everybody," Hulvershorn said. "It's like withholding chemotherapy from cancer patients."
FSSA Director Dr. Jennifer Walthall said steps taken by Republican Gov. Eric Holcomb's administration to make addiction treatment more convenient for more Hoosiers are showing promise in some pockets of the state where previously soaring addiction levels appear to have plateaued.
"Not dying is a great first start. But that's not the end. In fact, that's just the beginning," Walthall said.
"Our team is incredibly committed to making sure that we look at comprehensive solutions that transcend the crisis in which we find ourselves today."
Larry Hesson, president of the Indiana Association of Counties, said no level of government is more affected by addiction than counties, whether it's first responders, sheriff's police, the jail, prosecutors, public defenders, the courts or probation.
At the same time, he said, communities often are reluctant "to accept the reality of addiction" fearing potential damage to their family-friendly reputations.
"The first step in dealing with any problem is to recognize that it exists," Hesson said.
"This (summit) is a large step, I think, in that effort to make those in the state aware of the problem, and to bring them on board as best we can to help with the solutions."
One summit participant well aware of the societal effects of drug addiction was Lake Superior Judge Elizabeth Tavitas, who last week was appointed by Holcomb to the Indiana Court of Appeals.
She said the impact of addiction is like a thread running through her legal career, first as a deputy prosecutor, then juvenile court public defender and referee, and, most recently, as a family court judge.
"I've seen the neglect of children by parents who are drug-addicted," Tavitas said. "My interest in being here is understanding what the solutions can be for this."
As Indiana's newest appellate judge, Tavitas said she's looking forward to using her experience as "part of a problem-solving team" that will help Hoosiers overcome addiction.
More than 1,500 Hoosiers died due to a drug overdose in 2016, with 785 of those deaths attributable to opioid abuse, according to the State Department of Health.
11 Indiana laws to curtail the opioid crisis
11 new Indiana laws to curtail the opioid crisis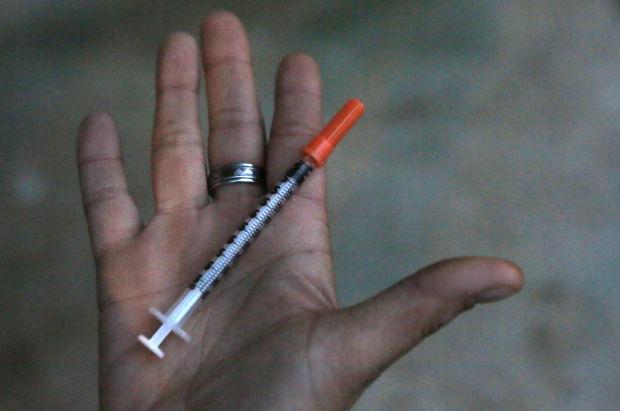 About 100 Hoosiers die from drug overdoses every month, many from opioids such as heroin and prescription painkillers. The widespread use of opioids is fueling one of the worst addiction crises in United States history.
Indiana has the 17th-highest rate of overdose deaths of any state, according to the Centers for Disease Control and Prevention, but is one of the hardest places to find treatment in the nation.
In response, Indiana lawmakers debated numerous bills during the recently concluded legislative session to reduce drug abuse and expand treatment in the state. Gov. Eric Holcomb ended up signing more than a dozen of them into law. This is what 11 of them will do:
Expand treatment to pregnant women and mothers. Two new laws aim to increase access to treatment for pregnant women and mothers addicted to opioids. According to hospital survey data by the Indiana State Department of Health, babies are born addicted to opioids in Indiana at about twice the national average.
Expand treatment to pregnant women and mothers.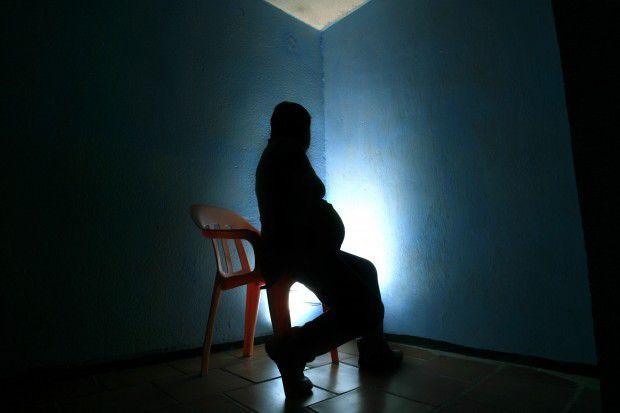 Expand treatment to pregnant women and mothers. Two new laws aim to increase access to treatment for pregnant women and mothers addicted to opioids. According to hospital survey data by the Indiana State Department of Health, babies are born addicted to opioids in Indiana at about twice the national average.
Senate Bill 243 establishes a pilot project to pay for OB/GYN doctors to be trained in prescribing drugs such as buprenorphine for medication-assisted treatment.
The bill authorizes another pilot project, where a hospital system in the state will develop a program to detect and treat neonatal-abstinence syndrome in babies and provide drug treatment to moms.
"We're trying to figure out a way to have less babies be born addicted but also keep these mothers wrapped up with mental health providers so hopefully they can continue on a path of not using illegal drugs after the baby is born," said state Sen. Michael Crider, R-Greenfield. "It's a dual benefit: the health of the baby and the continued health of the mother."
Senate Bill 446, meanwhile, sets up a pilot project to provide opioid treatment to pregnant women and mothers of newborns at three locations in Indiana: Indianapolis, Winchester and southern Indiana. The programs will provide residential drug treatment paired with parenting education, followed by home visits with continued addiction treatment.
Create housing and treatment for homeless addicts.
Create housing and treatment for homeless addicts. Senate Bill 242 directs the Indiana Housing and Community Development Authority to create a plan by 2018 to house and treat homeless Hoosiers who have a drug addiction, mental illness or combination of the two. Supporters noted that a similar program in Utah helped reduce that state's homeless rate to nearly zero.
Form mobile treatment teams.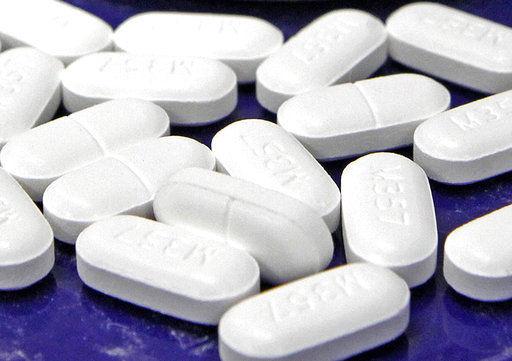 Form mobile treatment teams. Indiana has the 16th-highest rate of residents who needed treatment in the past year but didn't receive it, according to the Substance Abuse and Mental Health Services Administration. That lack of drug rehab is particularly acute in rural stretches of the state with no treatment facilities at all.
State Rep. Steve Davisson, a Salem Republican who represents some of those areas, authored House Bill 1541, which supplies the framework for mobile treatment units to expand care in underserved parts of the state.
The so-called addiction treatment teams will consist of at least a nurse practitioner or physician assistant, a drug therapist and a recovery coach, who will be able to provide detox, medication-assisted treatment and counseling. They will be housed in jails, hospitals, clinics or churches.
While the bill didn't provide funding, the teams, which will have to be formed at the local level, can apply for grants from the state's $20-million Recovery Works program.
Davisson said the initiative will give jails in the state the resources to institute treatment programs.
"Any way you slice it, addiction has a criminal side to it, but it also has a medical side it. It's a disease state," he said.
"Seventy-five percent of people addicted to opioids got started because of opiate prescriptions. They just didn't go out one day and say, 'I want to shoot heroin.' They actually had a legitimate prescription from a doctor. It activated that little part of their brain that said, 'I need this.' "
Develop a plan to increase residential drug treatment in the state.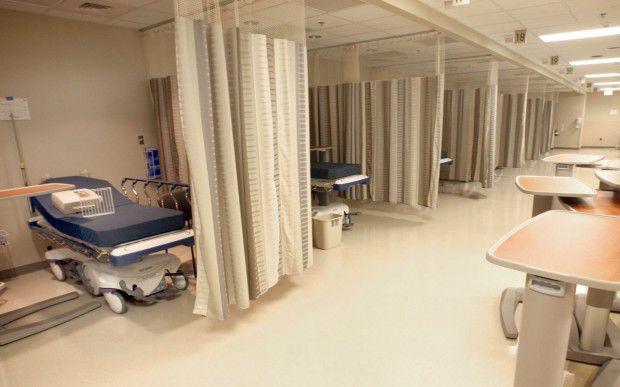 Develop a plan to increase residential drug treatment in the state. Senate Bill 156 orders the secretary of the Family and Social Services Administration to develop a plan by Jan. 1 to increase the number of inpatient and residential beds for detox and drug treatment in Indiana. That includes doing an inventory of available hospital beds across the state and state-owned buildings.
Ease requirements for starting needle exchanges.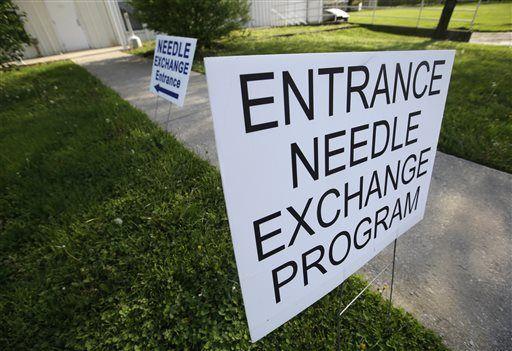 Ease requirements for starting needle exchanges. Syringe exchanges were illegal in Indiana until early 2015, when an HIV outbreak caused by intravenous opioid users in Scott County led then-Gov. Mike Pence to issue an executive order starting one there. That program helped the epidemic from growing.
The state later enacted a law allowing counties with high rates of HIV or hepatitis C to operate needle exchanges upon the OK of the health commissioner. House Bill 1438 allows municipalities to establish the programs without state approval.
The bill had the support of the state's public health community, including state Health Commissioner Jerome Adams, but was opposed by some law enforcement officials, like Attorney General Curtis Hill, who argued it would encourage drug use.
Restrict opioid prescribing.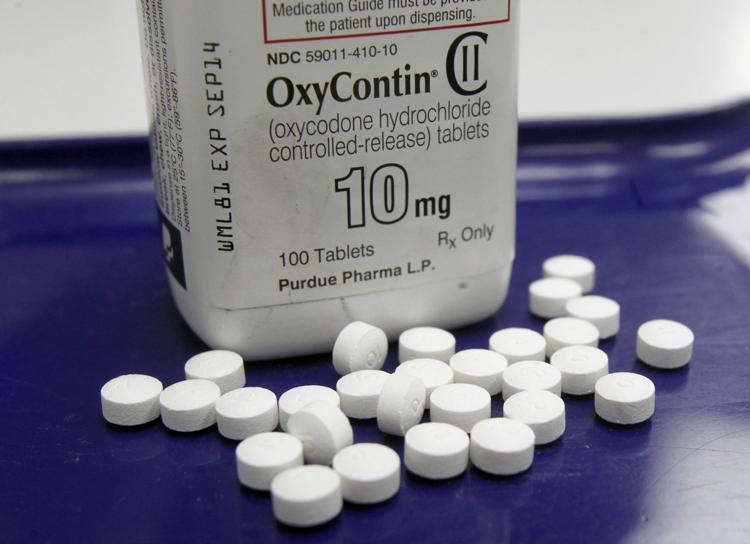 Restrict opioid prescribing. Senate Bill 226 limits the prescribing of opioids to adults using them for the first time and most children to seven days. Indiana ranks ninth in the nation for per-capita opioid painkiller prescriptions, according to the CDC, with 1.9 prescriptions for every Hoosier.
Provide treatment to non-violent drug offenders.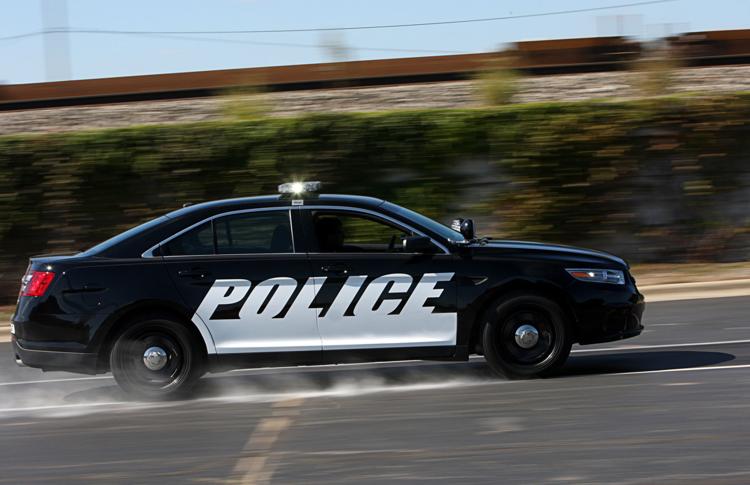 Provide treatment to nonviolent drug offenders. Senate Bill 510 authorizes a four-year pilot project to develop a residential treatment facility in Allen County for non-violent drug felons in lieu of prison. The state will provide $1.5 million toward the project given there are local matching funds. The program will measure the recidivism rates of the offenders and cost savings compared to incarceration.
"We'll take what's successful and replicate it to other regions," said state Sen. Jim Merritt, an Indianapolis Republican who authored the bill. "It's all about seeing the data and what works and what doesn't work."
Ban a previously legal synthetic opioid.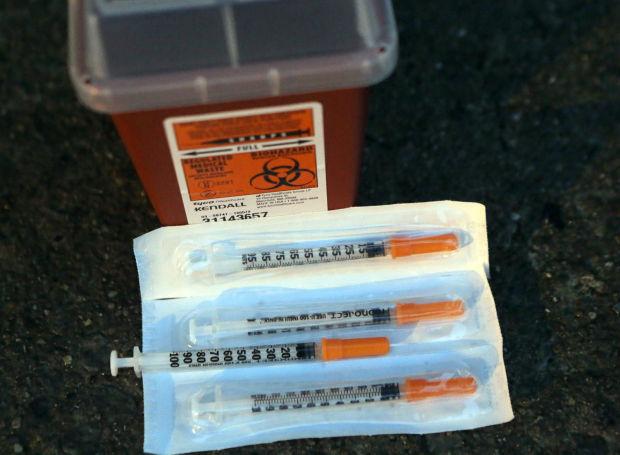 Ban a previously legal synthetic opioid. House Bill 1019 outlaws U-47700 in Indiana. The synthetic opioid, which goes by the street name "pink," is stronger than morphine and can be purchased on the internet from foreign countries. The drug was blamed for the deaths of a Bloomington couple last year.
Make changes to the INSPECT program.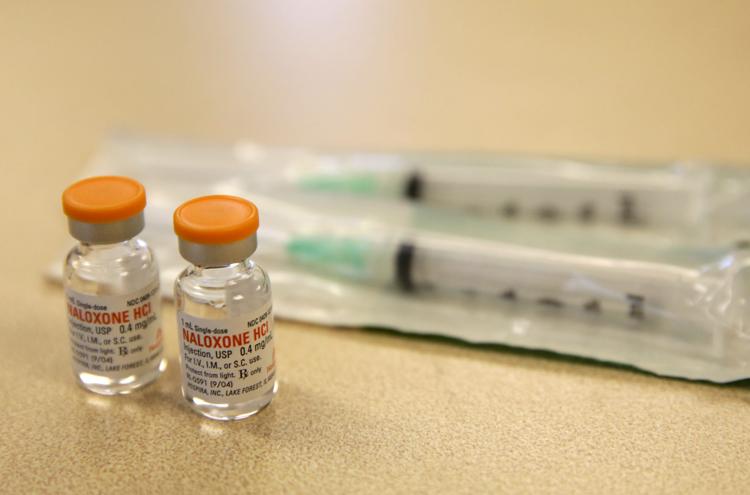 Make changes to the INSPECT program. Senate Bill 151 requires prescribers to indicate when a patient has entered into a pain management agreement. It allows the state's data analysis arm, the management performance hub, to obtain confidential data from INSPECT. And it sets up a work group to study the feasibility of adding every administration of an overdose-reversal drug and data from law enforcement investigations into INSPECT.
Another law, Senate Bill 408, audits the amount of money being spent to integrate INSPECT with electronic health record systems and asks a committee to study improvements to INSPECT.
Get Government & Politics updates in your inbox!
Stay up-to-date on the latest in local and national government and political topics with our newsletter.