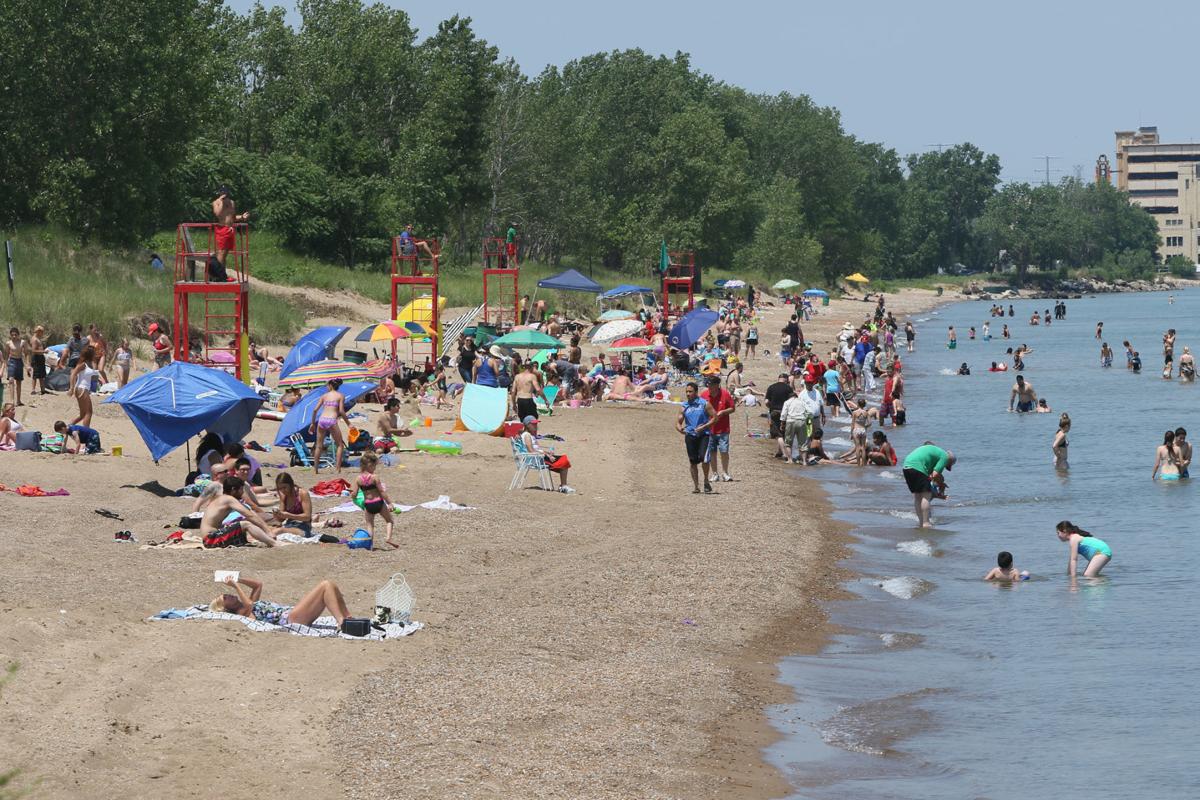 INDIANAPOLIS — A bipartisan plan to replenish Lake Michigan beaches using sand dredged from around lake structures is headed to Gov. Eric Holcomb for enactment.
The Indiana House voted 95-0 Thursday to approve Senate Enrolled Act 178. It last month passed the Senate, 48-0.
If signed into law, companies that regularly remove sand that has built up against the Port of Indiana and industrial water intake pipes would be required to deposit it on Northwest Indiana beaches eroded due to lake structures altering the water and sediment flow.
Currently, clean dredged sand is dumped by barges off-shore in the hope that at least some of the sand will be pushed by waves on to the beach.
State Rep. Scott Pelath, D-Michigan City, the House sponsor, said that often does not work and leaves Northwest Indiana's beaches sand starved, which threatens the foundations of beach recreation facilities, lake-adjacent homes and Region tourism.
"There is a simple way to mitigate this issue," Pelath said as he described his proposal. "It will not fix every problem, but it will make a difficult problem less bad, and I think there's value to doing that."
The measure was co-sponsored in the House by state Reps. Chuck Moseley, D-Portage; and Mara Candelaria Reardon, D-Munster.
The Senate sponsors were: state Sens. Karen Tallian, D-Ogden Dunes; Ed Charbonneau, R-Valparaiso; Lonnie Randolph, D-East Chicago; Mike Bohacek, R-Michiana Shores; and Eddie Melton, D-Merrillville.