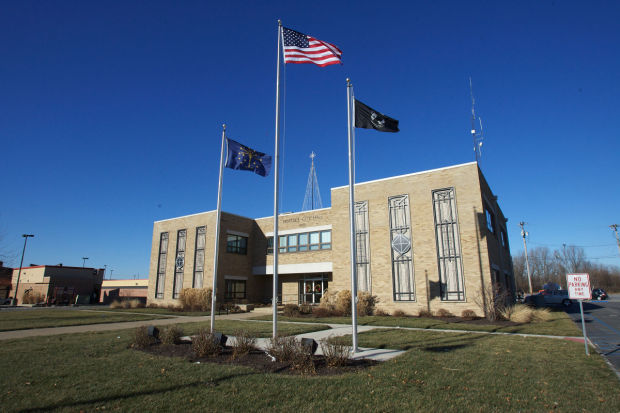 PORTAGE — The City Council will consider a smoking ban, which if passed, would be the strongest in the Region.
Members of Breathe Easy Portage and Councilman Collin Czilli, D-5th, presented a proposed ordinance to the council's ordinance committee this week which would ban smoking in all indoor public places including bars, private clubs, the local American Legion, VFW and similar organizations.
Natalie Rivich, project director of Tobacco Education and Prevention Coalition for Porter County, said the proposed ordinance is about workers' health and safety, protecting them from the effects of secondhand smoke, not about changing smoking habits of individuals.
Rivich said the 2012 state law gave exceptions, including bars and private clubs. This would close those gaps.
Lowell, Valparaiso and Crown Point have local ordinances on record, she said, but they too have exceptions and don't follow recommendations set by the U.S. Surgeon General.
Councilman Pat Clem, D-2nd, who chairs the ordinance committee issued some concerns about the ban.
What if, said Clem, the ban would cause Portage bar patrons to leave the city for other bars in communities with less restrictive laws. That, he said, could affect the businesses' revenues.
Rivich said studies have shown otherwise. Pointing to South Bend, which has the "best language in the state right now," has seen a growth in sales receipts and new bars opening.
Rivich said the movement has also received support from Portage businesses. The group has collected resolutions from 40 Portage businesses supporting the ban.
"I believe it is time we join with most of America and realize, once and for all, that secondhand smoke is just as dangerous than it is to those smoking," Czilli said. "This is a health issue. This is a workplace safety issue. Why should bar workers be subjected to cancer-causing smoke when no other workplace subjects their employees to the same."
The proposed ban would also extend the distance from an outside entrance from 8t feet outlined in the state law to 15 feet. It also proposes regulations restricting smoking in outdoor public places and establishes requirements for outdoor designated smoking areas.
The ordinance committee approved moving the proposal to the full council at its Sept. 4 meeting. Clem said he would like representatives of businesses to attend the meeting to voice their opinion on the proposal. Rivich also suggested businesses in support of the ordinance attend the meeting to voice approval.