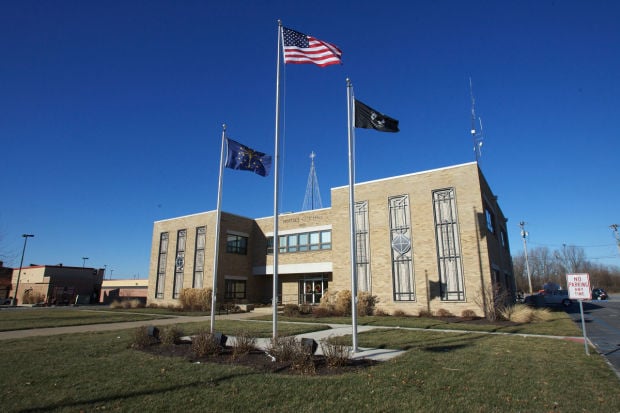 PORTAGE — Portage's nonprofit economic development group, PEDCO, received a tough blow at the end of 2015.
The city's Redevelopment Commission stopped funding the agency in 2016, instead hiring its own economic development director.
The commission had provided $81,000 to PEDCO in 2015, about two-thirds of the organization's budget.
A year later, the nonprofit group has been renamed and rebranded. It's now the Portage Economic Development Corp. It is gaining a full board membership, attracting partners and working closely with the city.
Andy Maletta, hired by the city last year as its economic development director, also is serving as the executive director of the Portage EDC. The city is back to helping fund the agency, providing $40,000 to its budget for this year.
"It took us a good part of the year to work on developing the relationship. We went on a retreat to talk about how we would function and how it would be funded," Maletta said. "We came out with a new name, new vision, new mission statement and new roles."
"It is really important to have a separate economic development corporation," said Diane Thalmann, board president and economic development manager at NIPSCO.
Thalmann said a nonprofit organization can provide services that a city economic development department cannot.
For instance, many businesses looking for a community in which to locate, come into town under a veil of secrecy. They would rather initially deal with a nonprofit agency than the government agency. The EDC also provides a continuity when government administrations change, she said.
Thalmann and Maletta said the plan is for the two groups to work together. The EDC may be the initial contact with a developer or site locator and can walk them through that part of the process, turning it over to the city's department when it is time to go through the city's planning and approval process. It makes the process more seamless, they said.
"The process sends a real positive message that this community works together," Thalmann said.
Shesaid the group will also work with existing businesses in the city on retention and expansion efforts. Another goal is working on workforce development.
"The No. 1 thing companies are looking for is the workforce," she said, adding if a community doesn't have readily available and appropriately trained individuals, a developer or company could move on. To that end, the EDC will be working with both the local schools and postsecondary universities and colleges to make sure training is available.
They also will continue to sponsor programs such as the Manufacturing 360 day which took several hundred high school students through six local businesses to learn what they do and what skills are needed to fill those jobs.
Thalmann said the group will continue to work on partnerships with industrial Realtors, the state and site selectors as well as local businesses and educators. She said they also will be forming active committees to pursue some of the group's goals.