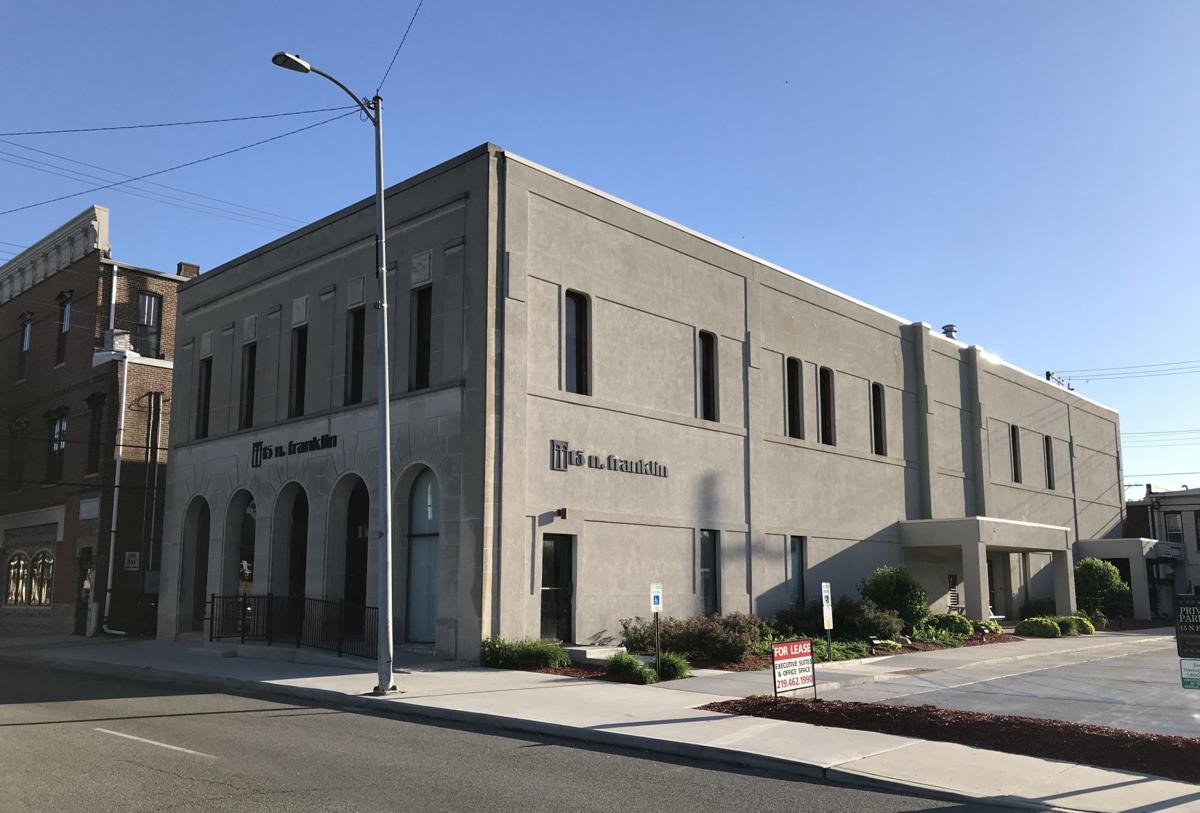 VALPARAISO — Porter County Council members expressed their outrage about the extended lease for the child support office at 15 N. Franklin St. and directed their attorney to look for ways the lease could be broken.
Barring that, the council decided Tuesday night, council attorney Harold Harper should look for ways to sublet that space or seek concessions in the rent.
The Porter County Board of Commissioners is planning to move that child support office into the old Porter County Jail, 157 S. Franklin St., just a few blocks away.
The council grilled county attorney Scott McClure about the lease extension, which McClure said he wasn't aware of until the property owner sent a notice that the rent would be going up next year.
When the idea of purchasing the old jail came up, Councilman Dan Whitten said, he thought the lease was expiring at the end of this year. He even asked about that, to confirm the county would save about $100,000 a year, and was told it was true.
Whitten, D-at-large, said he didn't know the lease was renewed in 2014, extending it to 2024.
"I was on the council in 2014, and I've got to tell you, we were never told about the lease extension," he said Tuesday night.
The original lease was signed in 1999 by then-Commissioners Brian Gesse, Jim Biggs and Larry Sheets, McClure said.
In 2012, Whitten said, he learned there was an automatic renewal clause in the lease. In October 2007, Commissioner John Evans said the extension was through 2018, Whitten said.
"That seemed very, very odd to me in 2012," he said.
Then in May 2014, the prosecutor's office asked for desks and other equipment for the child support division.
"I specifically asked, when does this lease run out?" Whitten said.
Minutes from that May 28, 2014, meeting show Laura Stafford, of the child support division, saying, "Since we're locked into a lease until 2018 in our current building the landlord has converted some space into offices, and since I have one person in a vault, because our building was an old bank, and I have three people in my office."
However, Whitten said Tuesday, Commissioner John Evans signed the lease a month before, extending it through 2024.
"We did ask them in 2014, and we got the wrong answer," he said. "That's real problematic."
"If we don't see that as a problem with government transparency, I don't know what we're doing up here," Whitten said.
Council Vice President Jeremy Rivas, D-2nd, asked if there was a market analysis done before the lease was signed. McClure said no.
"It appears some elected officials in the past haven't done their job," Rivas said.
"Is this outrageously expensive?" Councilman Jeff Larson, R-at-large, asked.
"It might be a good lease, it might be a bad lease. I don't know," said Councilman Mike Jessen, R-4th.
The question, he said, is whether it's a legally binding lease.
Jessen asked if there were any options for the county if the lease couldn't be broken, including an escape clause or subleasing the property to someone else.
"There's things you can do if you're not happy with the lease," he said. "If we're stuck with the lease, we've got to do something."
"In my opinion, it was unethical, what was going on," Councilwoman Sylvia Graham, D-at-large, said. However, she said, she wants to be able to trust county officials.
The council also voted to direct department heads to provide a list of financial obligations beyond 2018, including expiration dates.
That includes leases, maintenance agreements and other contracts.
"There are very few contracts that aren't obligating us out beyond 2018," McClure said. "This isn't going to be a 30-day turnaround."
"I've got a dozen on bridges alone," said Bob Thompson, director of planning and development.
"This is like an Easter egg hunt," Whitten said.
Commissioner Jim Biggs, R-North, said Wednesday to  avoid surprises like the long-term lease for 15 N. Franklin, the county has to first understand how it happened. Then the county can set up standard operating procedures as checks and balances.
Commissioner Laura Blaney, D-South, said all three commissioners now sign contracts to make it clear in the future that all three commissioners were aware of the terms of the contract.