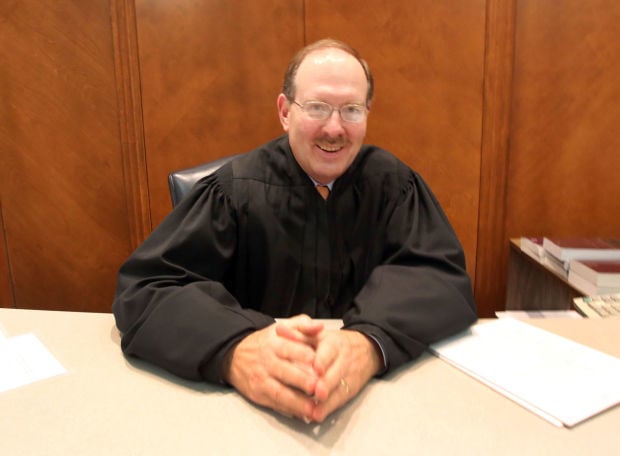 VALPARAISO — Porter Superior Court Judge David Chidester has announced his intention to seek reelection next year.
He hears misdemeanor, felony and traffic cases, along with small claims and protection orders.
Chidester also operates the Porter County Restoration Court, which is one of eight mental health courts in Indiana. The court holds weekly hearings with participants, holding them accountable for mental health and addiction case management treatment, he said.
"I have decided to stay on the bench another six years, if the voters will have me, to ensure continuity between judge and Restoration Court participants," he said. "When mental health court participants see an approachable, consistent and optimistic judge over time, all the studies show that re-offense rates decrease dramatically. My goal for the upcoming years is to properly assist and train the new judges, increase the census of the Restoration Court, graduate those successful in the program and then fade into the sunset after the expiration of my term."
Chidester, who took the bench on Jan. 1, 2003, said he will soon be the longest serving judge in the Valparaiso courthouse and second longest serving judge in Porter County.
"In seeking to become the most senior judge in the Porter County Courthouse, it will be imperative to teach Porter County's new judges the business of judging and their role in the community, while working with probation and community corrections and the clerk of court," he said.
Statistics gathered by the Indiana Division of Court Services show Chidester's court maintains one of the highest and fastest disposition rates among Indiana Courts, with a 90% rate of finalization in less than one year of the 162,000 cases filed in his court since 2003, he said.
Chidester said since 2003 he has operated his court within budget and has not sought an increase of the budgeted funds for each fiscal year. The Restoration Court has run entirely on Department of Correction grants and public donations and has not sought any new money from the Porter County Council.