INDIANAPOLIS — Region motorists today are paying 10 cents per gallon more at the pump to fuel a dedicated Indiana infrastructure funding stream that will produce billions of dollars in road, bridge and rail crossing improvements in years to come.
Meanwhile, in Illinois, Cook County is poised to assess a new 1 cent per ounce charge on sweetened beverages to close a nearly $200 million budget deficit, though a judge on Friday postponed implementation of that tax until at least July 12.
These measures, enacted months ago, are likely to impact the summer plans of Hoosiers and Illinoisans who celebrate the season by hitting the roads and consuming plenty of soft drinks.
Across the Hoosier State, fuel prices posted on large gas station signs now include the 10 cents per gallon state excise tax increase approved by the Republican-controlled General Assembly and Republican Gov. Eric Holcomb to fund road construction projects.
The new Indiana gasoline tax rate is 28 cents per gallon.
Including the 7 percent sales tax on gasoline, Hoosier motorists are paying 40.8 cents in state taxes on every gallon of gas they purchase — plus 18.4 cents per gallon in federal tax.
The gas tax hike, and similar increases in diesel and alternative fuel taxes, are expected to raise on average $610 million a year in each of the next four years, according to the nonpartisan Indiana Legislative Services Agency.
While Illinois' 19 cents per gallon gasoline tax remains lower than Indiana's new rate, gas stations in Cook County are required to charge a 6 cents per gallon county gas tax, and Chicago tacks on another 5 cents per gallon city gas tax.
As a result, the total state and local gas tax in Chicago is 30 cents per gallon, or 2 cents more than Indiana.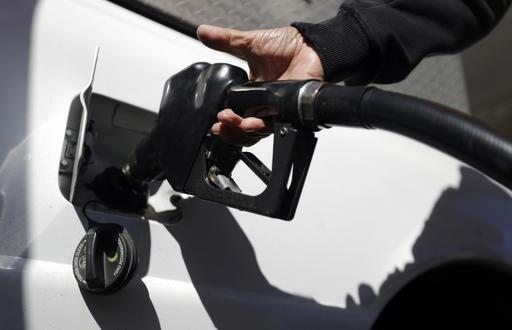 Gasoline purchases in Illinois also are subject to a combined state, county and local sales tax rate that ranges from 8 percent to 10 percent in suburban Cook County, and is set at 10.25 percent in Chicago.
Indiana localities do not have the same "home rule" powers as Illinois municipalities and cannot assess their own sales or fuel taxes.
All purchases of sweetened beverages in Cook County, including regular and diet soda pop, sports and energy drinks, and any other naturally or artificially sweetened beverage that is not 100 percent juice or milk, soon may be subject to a new 1 cent per ounce tax.
That equates to an extra 12 cents for a 12-ounce can of pop, 67 cents for a 2-liter bottle and a whopping $2.88 for a 24-can case of soda.
Cook County Circuit Court Judge Daniel Kubasiak temporarily halted collection of the charge — one day before it was to take effect — after the Illinois Retail Merchants Association and several grocery stores filed a lawsuit alleging the tax is vague and unconstitutional.
Kubasiak's injunction expires July 12.
If it comes into force, the sweetened beverage tax would be on top of the 8 percent to 10 percent sales tax in suburban Cook County and Chicago's 10.25 percent sales tax.
Chicago also assesses an additional, separate 3 percent tax on all canned or bottled soda products, and charges a 7-cent tax for a paper or plastic grocery bag to carry your beverage home.
In contrast, sugary beverages sold in Indiana only are subject to the state's 7 percent sales tax. Milk and unsweetened juices are not taxed at all. The state also has prohibited grocery bag taxes.
The Democratic-controlled Cook County Board of Commissioners enacted its sugary-beverage tax to close a $174 million budget deficit and improve public health. The county projects the new tax will raise $200 million a year.
That's about $25 million lower than initial estimates because the Illinois Department of Revenue has said the tax can't be charged to the 872,000 Cook County residents receiving food aid through the federal Supplemental Nutrition Assistance Program, or SNAP.
For the past two years, Indiana lawmakers have contemplated hiking the state's 99.5 cents per pack cigarette tax by $1 or $1.50 a pack as an alternative to fuel tax hikes to pay for road improvements.
Holcomb recently said a cigarette tax boost still is on the table, not for roads, but to cover any increase in the state share of Hoosier health care costs due to the anticipated repeal of federal funding tied to the Affordable Care Act, also known as Obamacare.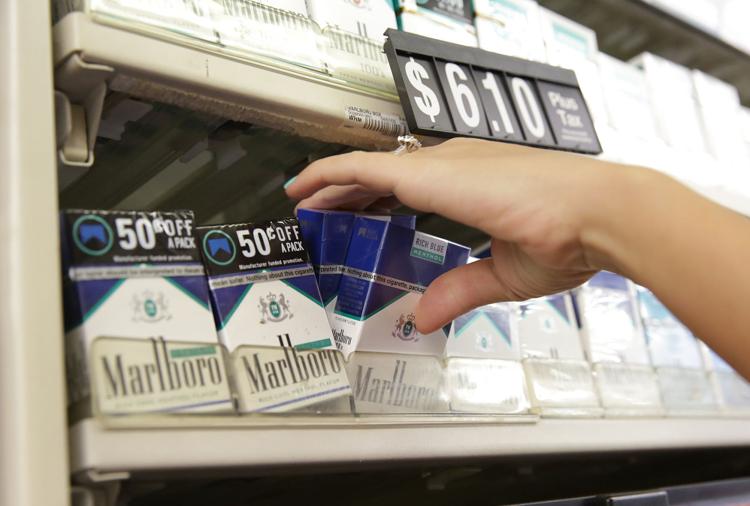 A $1 per pack increase would make Indiana's cigarette tax just slightly more than Illinois' $1.98 per pack cigarette tax.
However, even with such an increase, cigarettes likely still would be cheaper to buy in Indiana, since Cook County assesses a $3 per pack cigarette tax and Chicago adds another $1.18 in taxes.
Cigarettes also are subject to sales tax of just 7 percent in Indiana, compared to 8 percent to 10 percent in Cook County, and 10.25 percent in Chicago.