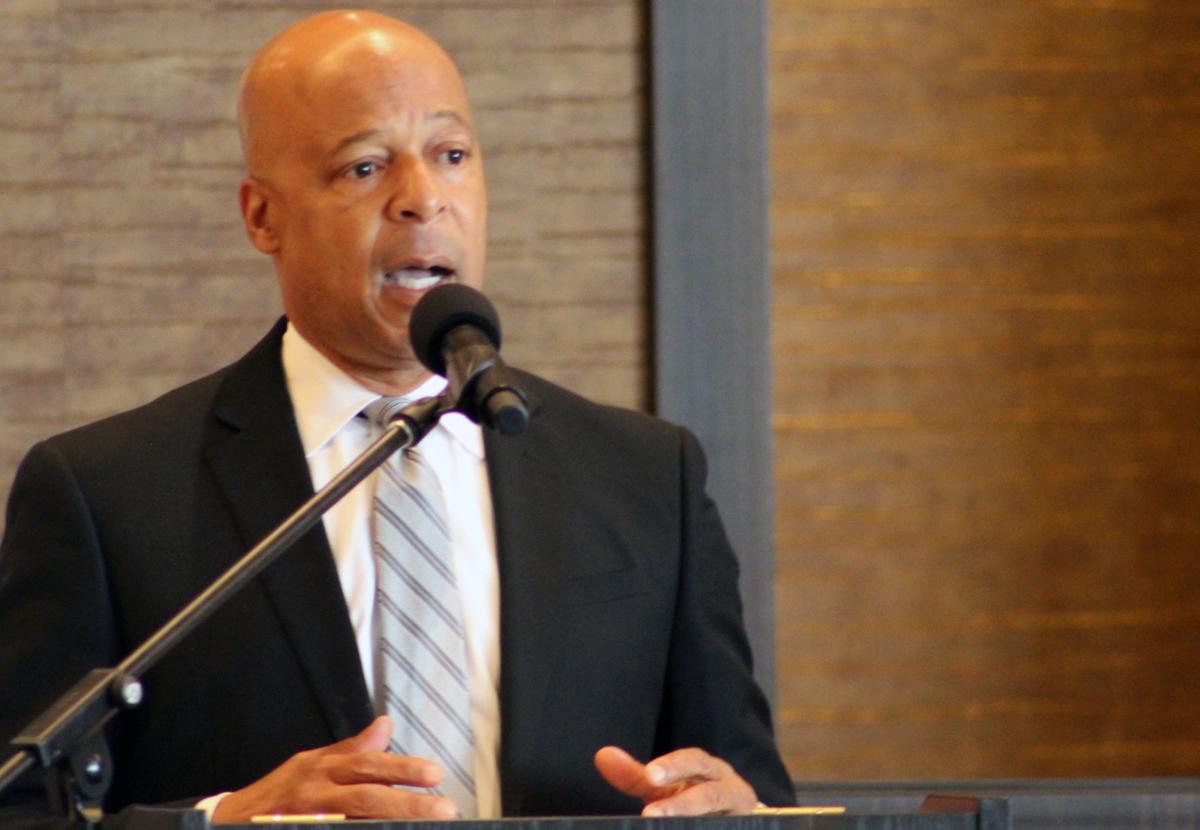 GARY — The city of Gary is looking to use its first round of funding from the American Rescue Plan, roughly $40 million, to invest in city programs, make up lost revenue and pay essential employees. 
The city will receive $80.3 million through the American Rescue Plan.
Gary Mayor Jerome Prince presented the proposed spending plan for the first half of the federal dollars Monday during a Gary Chamber of Commerce luncheon at the Hard Rock Casino Northern Indiana. 
Prince thanked U.S. Rep. Frank J. Mrvan, D-Highland, and President Joe Biden, and hailed the funds as a silver lining amid the COVID-19 pandemic.  
Once the city got word Gary would receive funds, Prince said a task force was created to develop a well-thought-out spending plan to benefit nearly every segment of the community impacted by the pandemic.
In a news release, Prince said his team and the Gary Common Council will shape the final plan Friday. The council has to approve the American Rescue Plan appropriations.  
The city's first priority was to bring relief to its residents, who are suffering from hardships due to the COVID-19 pandemic.
To that end, Prince said the city plans to allocate $750,000 toward its Guaranteed Income Validation Effort, or GIVE, program, which will provide financial assistance to workers who lost their job, or who have been underemployed or unemployed after losing a retail or commercial job, during the pandemic. 
About 25% of the city's first allocation, $10.15 million, has been earmarked to go into the city's general fund to recover revenue Gary lost in 2020 compared to 2019. The city also is looking at using $3 million to make pension fund payments, Prince said. 
The $10.15 million infusion into the general fund will allow the city to redirect its non-federal funds to help improve parks, infrastructure and day-to-day operations, "that we wouldn't have been able to do without the introduction of COVID relief dollars," Prince said.  
"Some other areas that we certainly need to address are our public safety," he said. "Our men and women, both on the fire and police side, need to be equipped with the resources necessary in order to ensure that our community is as attractive and safe as we could possibly imagine."
Internet expansion, more included in plan 
Premium pay also will be given to city employees, who helped reestablish Gary in wake of the pandemic, Prince said, noting $3 million will be allocated toward the initiative. An additional $1.2 million is proposed to address facilities city employees work in. 
Vaccination programs, COVID testing, contact tracing and public health monitoring in Gary will be expanded through using $2 million in American Rescue Plan funds, Prince said.  
An expansion of the city's internet service also is planned, with $5 million set aside for the project. 
"We've discovered that a little bit less than 50% of our residents do not have connectivity to the internet," Prince said. "This is something that certainly can't continue. It's something that we view as extremely important in the forward movement of the city."
Prince said the city is going to roll out the $40 million over the coming weeks, "as quickly as we can." 
"We want Gary to become known not only as a destination place capitalizing on our assets such as the airport ... or the lakefront or even the Double Track," Prince said.
"We want to become what we consider a technology hub. And in order to do that, we must make the significant investment in the areas that will propel us to the type of growth that we need."
Other allocations include $100,000 toward job retraining and tuition assistance; $150,000 toward training men and women in a library sciences program with the Gary Public Library; $150,000 for a home ownership, or down payment assistance program; and $150,000 dedicated to a business microloan program. 
The city also hopes to grow its summer youth employment program in 2022 through adding additional resources, Prince added.