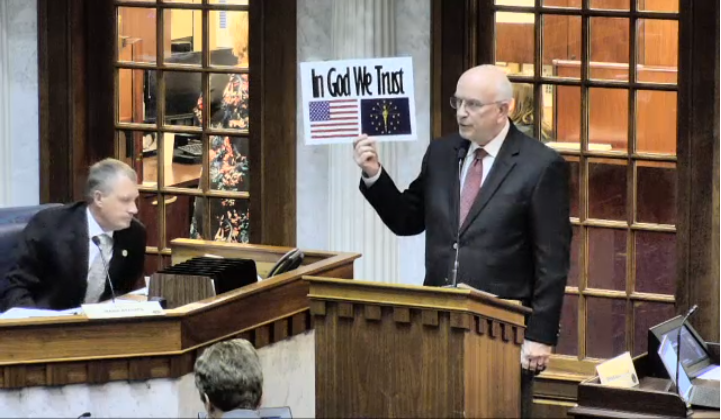 Public schools across Indiana apparently will not be forced to emblazon the phrase "In God We Trust" on the walls of every classroom and library.
The Republican-controlled Senate Education Committee on Wednesday replaced the proposed unfunded mandate in Senate Bill 131 with language giving schools the option to display in classrooms a poster with "In God We Trust" and representations of the U.S. and Indiana flags.
Existing state law already authorizes a principal or teacher to post the national motto in school buildings and classrooms. Schools receiving state funds also already are required to fly the Indiana flag in a prominent place.
Nevertheless, state Sen. Dennis Kruse, R-Auburn, the sponsor of the measure, asked the committee to approve the revised proposal, signaling that he may try to restore the mandate at another step in the legislative process.
The panel ultimately voted 9-2 to send the legislation to the full Senate for possible revisions and a decision next week on whether to advance it to the Republican-controlled House.
"In God We Trust" was adopted as the national motto in 1956, at the height of the Cold War, to distinguish the United States from the officially atheist Soviet Union.
The nation's original motto, "E Pluribus Unum" ("From Many, One"), was approved by Congress in 1782 and also appears on U.S. coins, the $1 bill and the Great Seal of the United States.
30 bygone Region institutions
BYGONE REGION INSTITUTIONS: Shakey's Pizza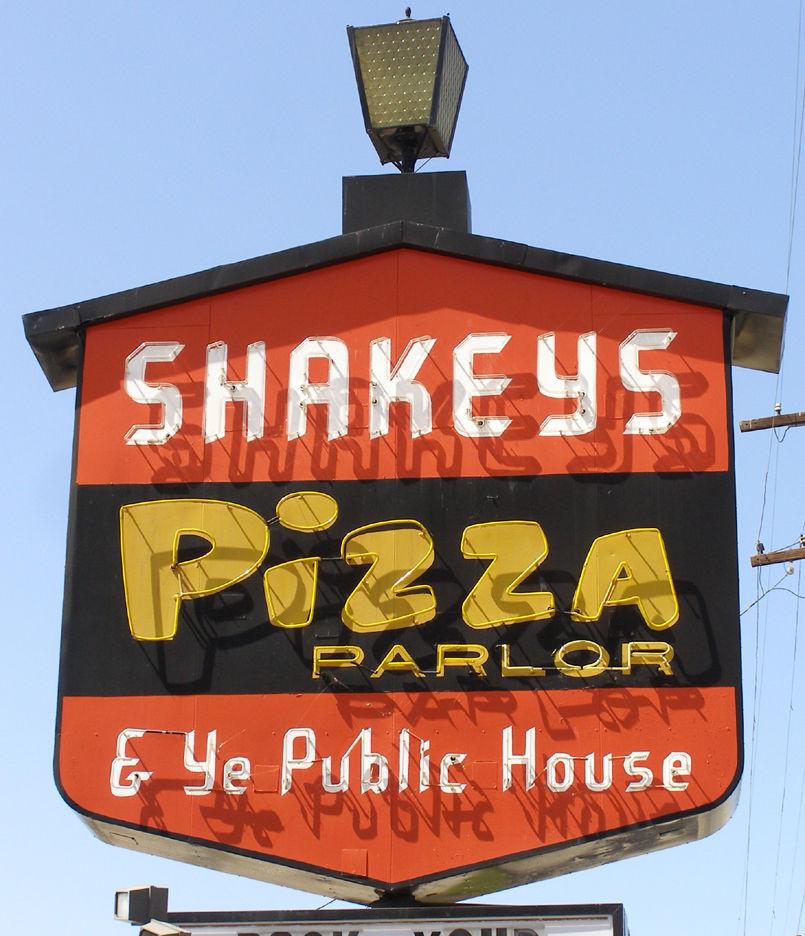 Believe it or not, Shakey's Pizza Parlor still exists, just not in the Region.
You might remember the one that used to reside in Calumet City, which might be a car wash now. Or perhaps you recall the one in Merrillville, on Broadway and U.S. 30. It closed in 1999. There were also locations in Highland and Valparaiso.
If you want to find a Shakey's, you'll have to travel. Enter the Merrillville zip code of 46410 on Shakey's website, and you'll find the closest one is 620 miles away in Auburn, Alabama.
There are still quite a few in California, where it was founded. There's one in the state of Washington as well.
Its website states that Shakey's was originally established as "Ye Public House" for pizza and beer. It was also known for Dixieland jazz and ragtime music. Workers looked like they were in a barbershop quartet, the way they were dressed.
According to its website, Shakey's is recruiting candidates to develop exclusive franchise territories in California, Nevada, Arizona, Colorado, Hawaii, Idaho, Texas and Washington.
BYGONE REGION INSTITUTIONS: Wright's Barnyard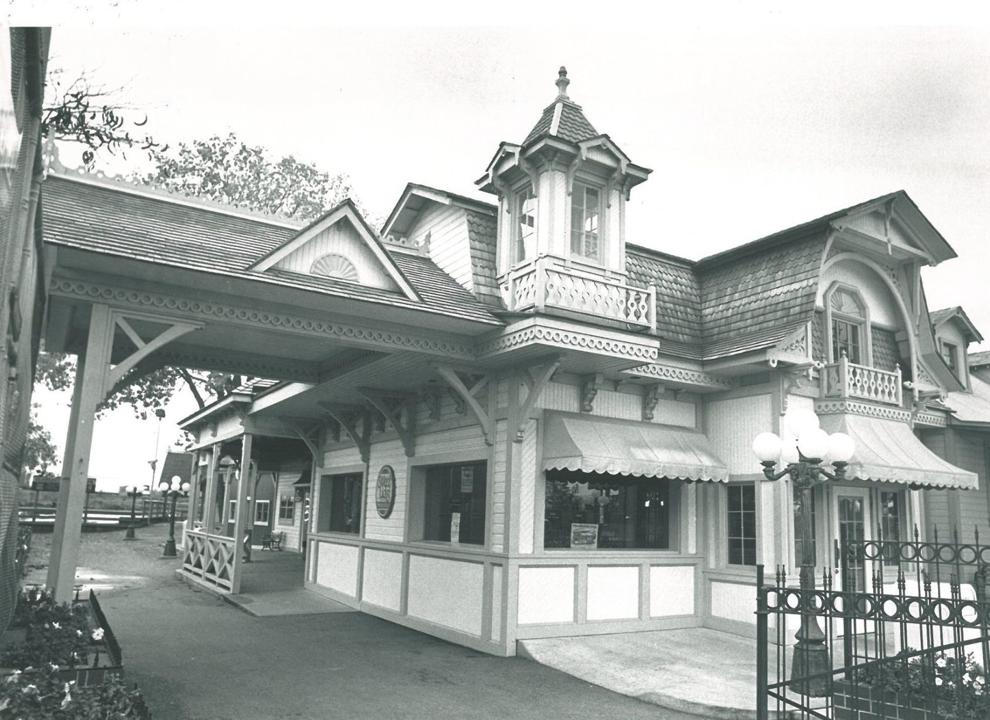 Wright's Barnyard in Lansing was a place for good old-fashioned family fun at a good cost.
With batting cages, go-kart racing, mini golf and a massive selection of the newest arcade games, the whole family could find fun when visiting. Add all that to the good food and a spacious banquet/dining area and you have a Region classic.
The amusement center was open for 50 years before closing in December of 2006 after losing too much room to the expressway behind the property.
BYGONE REGION INSTITUTIONS: Hannon's Drive-In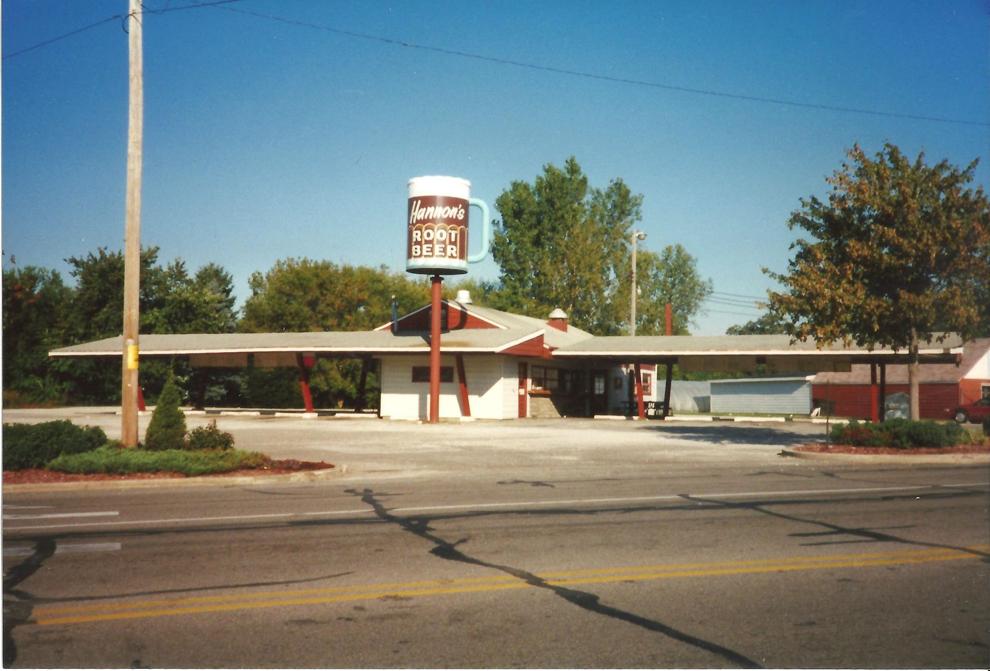 For decades, a giant frosty mug of root beer greeted drivers as they entered Valparaiso off U.S. 30 — Hannon's Drive-in, located on the northwest corner of Washington Street at U.S. 30.
The mug-shaped sign was a landmark for the old-time drive-in that offered patrons burgers, fries, corn dogs, onion rings and, of course, the locally famous Hannon's root beer. The sweet treat was made on premises and served in frosty glass mugs by carhops to thirsty patrons parked outside. Kids were served root beer in miniature mugs.
Hannon's signature menu items included the Big John, named for owner John Hannon, and hot dogs served on grilled white bread instead of a hot dog bun. The drive-in was a gathering place for teens, and patrons often had to circle the lot to find a spot to park. During the winter months, the Hannons sold Christmas trees in place of their burgers and fries.
The drive-in closed in 1998.
BYGONE REGION INSTITUTIONS: Palace Theatre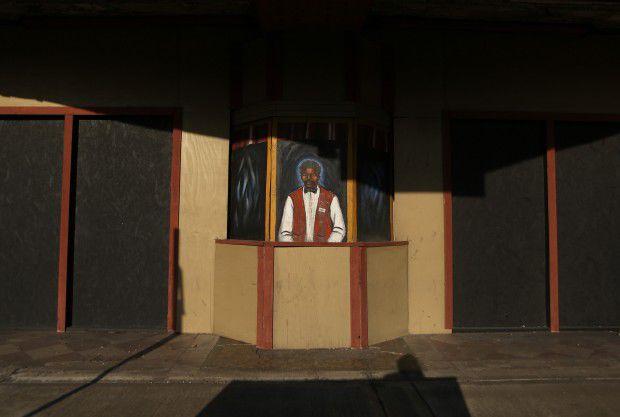 Gary's magnificent Palace Theatre opened in 1925 and featured nationally known acts along with movies during its nearly 50-year history.
Described as the "million dollar" Palace Theatre, the 2,500-seat showplace filled two shows during an opening night presentation on Thanksgiving Day, 1925, according to Kendall F. Svengalis in his book "Gary, Indiana: A Centennial Celebration."
The theater at 791-93 Broadway built for Vern U. Young and C.J. Wolfe was said to have featured rich red carpeting, a star-covered dark blue ceiling, and Greek and Roman statues in wall niches. Opening night included a 14-piece orchestra, 20 chorus girls, and four vaudeville acts in addition to the film. A pipe organ reportedly was used into the 1960s.
The theater closed in 1972 and attempts to restore and reopen it have been unsuccessful. A Facebook page, however, keeps the memories of The Palace alive.
BYGONE REGION INSTITUTIONS: Highland Borders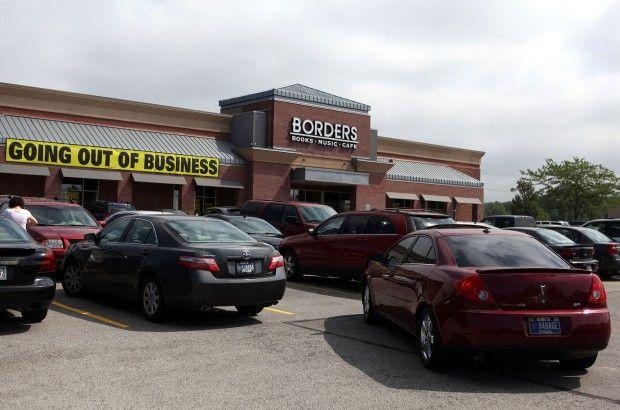 Book lovers lost a Region icon when the Borders bookstore in Highland played out its final chapter in the summer of 2011, as the national chain was going bankrupt.
Before Starbucks swept into the region, the Highland Borders featured not only thousands of real books for customers to leaf through, but a full-service cafe with generous seating.
Sunday mornings, the cafe would host a horde of book-hugging, newspaper-reading customers that gave hope the tidal wave of online bookselling might leave at least a few brick-and-mortar outposts standing.
Alas, it was not to be. Borders had filed for Chapter 11 bankruptcy early in 2011, and spent much of the spring and summer closing hundreds of its stores across the United States.
BYGONE REGION INSTITUTIONS: Shannon's Landing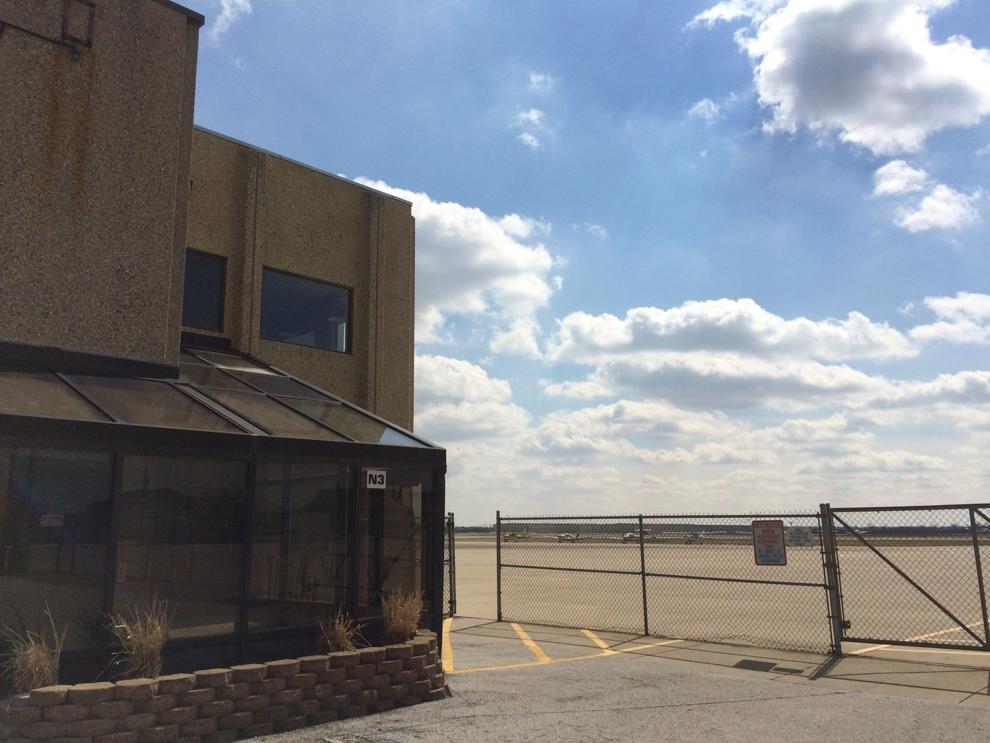 Shannon's Landing was an Irish-themed restaurant-pub on the northwest corner of the 600-acre Lansing Municipal Airport property that closed in June 2009.
The restaurant was popular with the pilots who flew from the Lansing airport as well as residents. Bar-goers could watch planes take off and land while sipping a drink.
Now Lynnie Ques, a popular barbecue take-out spot in Lansing, is planning to take over the former Shannon's Landing. It will offer a dine-in restaurant with a full bar.
BYGONE REGION INSTITUTIONS: Bethlehem Steel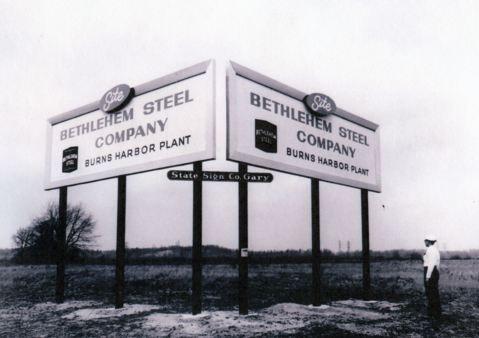 Bethlehem Steel appeared to be yet another Rust Belt casualty when it filed for bankruptcy in 2001, but the steel giant with a plant built not quite four decades before in Burns Harbor, was destined to live on under other names.
ISG, formerly Weirton Steel, bought the plant in 2002. ISG merged with Mittal Steel in 2005 and the ArcelorMittal brand emerged after 2006. The last Hoosier-built television left the line decades ago, and "The Refrigerator Capital of the World" is no longer Evansville, but steel remains the lifeblood of the Region.
BYGONE REGION INSTITUTIONS: Goldblatt's Department Store
Goldblatt's was a discount chain store founded in 1914 by brothers Nate and Maurice Goldblatt and operated in Chicago, as well Indiana, Michigan and Wisconsin. The chain had more than 20 stores at its peak, gradually closing its stores in the 1990s and selling others to Ames before finally closing completely in 2000.
There were stores located in downtown Hammond and Gary during the company's heyday. The Goldblatt family ran a grocery store and butcher shop on Chicago's west side. A Gary woman, now 77, said she remembers Goldblatt's sold everything. She said shoppers could pick up clothes and household items. She said in the store's basement, there was deli and shoppers could buy meat, have lunch and get some of the best candy around.
By the mid-1960s, retailers such as Kmart, Woolco, Zayre, and Sears were digging into Goldblatt's market. Their expansion into the suburbs proved to be a difficult obstacle for Goldblatt's. The company declared bankruptcy in 1981.
BYGONE REGION INSTITUTIONS: Woodmar Mall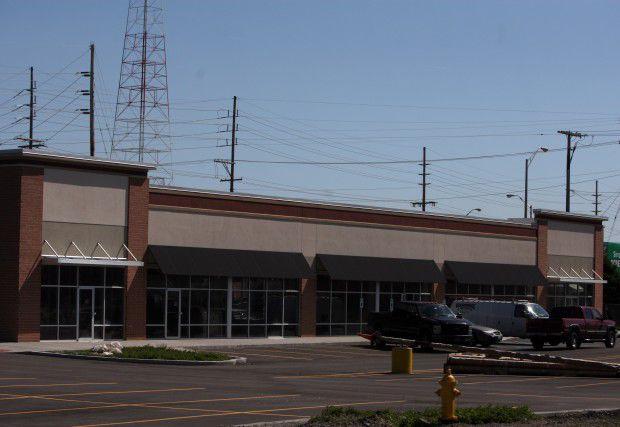 Woodmar Mall was a popular shopping mall in Hammond when it was once the second largest city in the Region.
Woodmar opened in 1954 as a U-shaped open air center, anchored by Chicago department store chain Carson Pirie Scott. It also included Walgreens, J.J. Newberry variety store and women's clothier Rosalee's. Woodmar was enclosed in 1966.
From the mid-1980s to early 2000, things began to go downhill for Woodmar as it was pressured by Walmart and Food-4-Less, which opened adjacent stores. At the same time, Hammond lost population and a lack of investment as a result while nearby suburbs like Dyer, Munster, Schererville and Merrillville received significant economic boosts.
Carson Pirie Scott is the only store to remain in the former Woodmar Mall today.
BYGONE REGION INSTITUTIONS: Hammond Roller Dome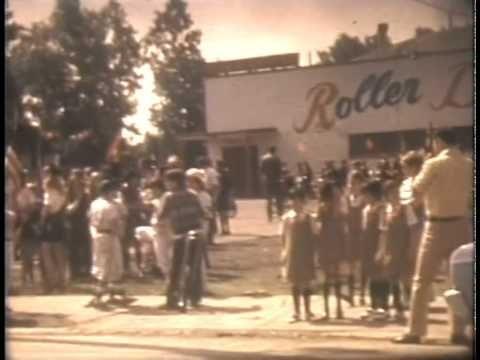 Old-school skating fans in the Region will get a kick out of this blast from the past. The Roller Dome Skating Rink in Hammond, built in 1952, provided a place for Region teens to socialize, skate and make friends. The popular rink closed its doors in 2008, when it was transformed into an indoor soccer venue, Roller Dome Soccer.
BYGONE REGION INSTITUTIONS: Sauzer's Kiddieland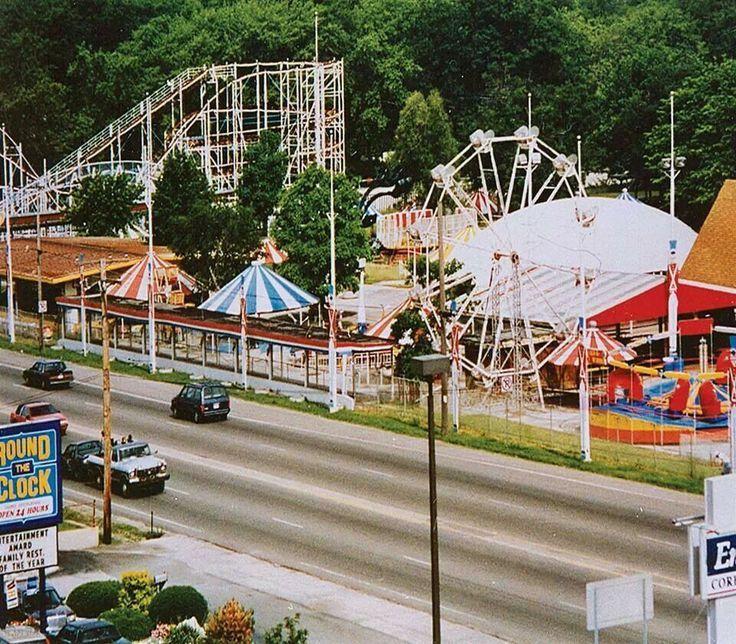 For 45 years, Sauzer's Kiddieland amusement park in Schererville was a place where Region residents could go to have a good time without spending a lot of money. Located just west of the Crossroads of America, U.S 30 and U.S. 41, it had fewer attractions, but was a cheaper alternative to Riverview, in Chicago, and, later, Great America.
Some of the rides included the standard Ferris Wheel, Bumper Cars and Merry-Go-Round as well as the Galaxi Roller Coaster. The amusement park also offered pony rides and a miniature train ride among others.
"The little train was very cool," said Tom Byelick of Hammond. "Going there was always a special treat!"
Closed in 1994, the property is now the location of a variety of retail stores and restaurants.
BYGONE REGION INSTITUTIONS: The Patio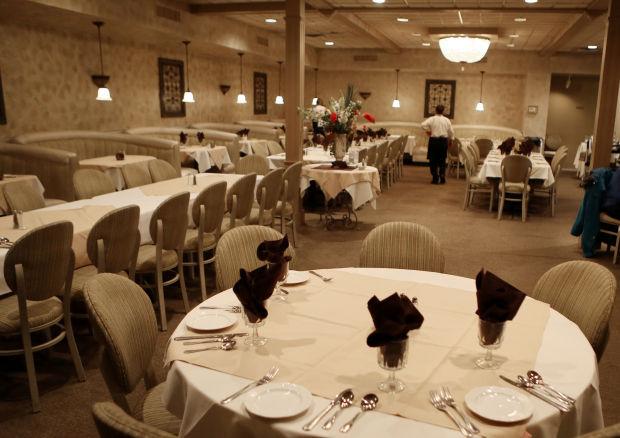 The Patio, located on Broadway, in Merrillville, was a restaurant food fans turned to for a fine dining experience as well as a place to hold banquets and parties.
The eatery closed its doors in January of 2015 after having been on the NWI restaurant scene for more than 40 years. It was originally Church's Restaurant and became The Patio when Debra and Nick Batistatos took over ownership in 2006. Among signature dishes served at the eatery were Steak Diane, Dutch Shrimp, various seafood, chops, steaks and more. The Patio had long been known as a hot spot for politicians to gather and dine.
BYGONE REGION INSTITUTIONS: Lowenstine Department Store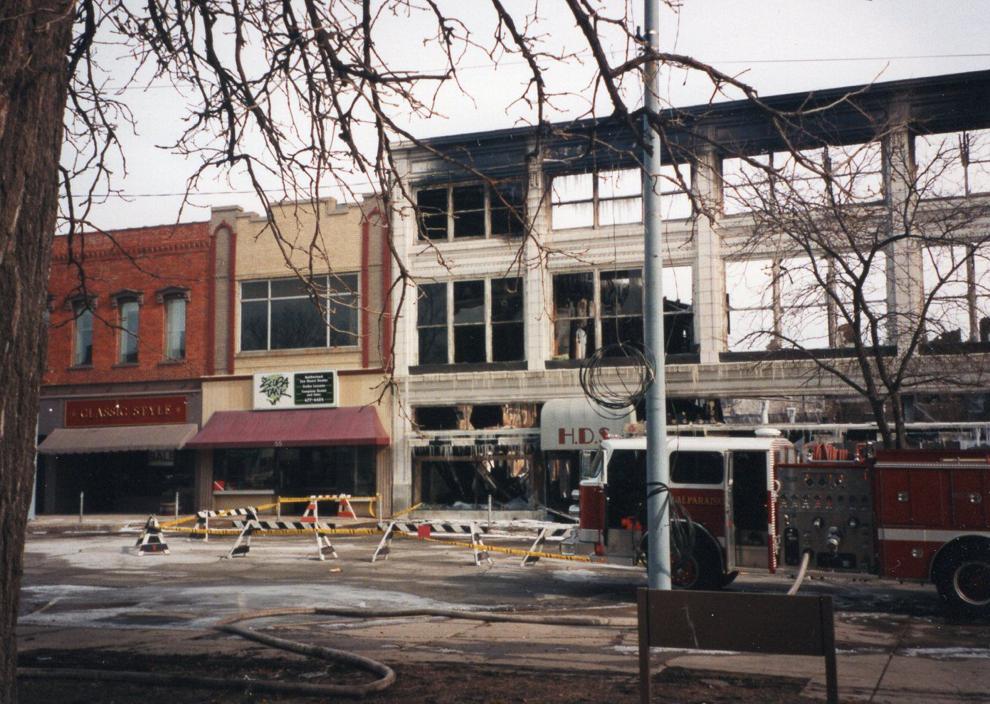 For more than 100 years, the massive, three-story white building on the east side of Valparaiso's downtown square was a shopping magnet.
It was home for most of those years to the Lowenstine Department Store, which offered a one-stop shopping experience and the city's first self-serve grocery, in addition to being the first store in the city to have its own parking lot.
Lowenstine's business eventually dwindled as more shopping options became available and the building was taken over in 1987 by the Highland Department Store, which used only half of the massive space before closing the doors seven years later.
There was talk about renovating the space for other uses, but all that came to an abrupt end in March 1996 when the building was gutted by fire.
BYGONE REGION INSTITUTIONS: Shoppers World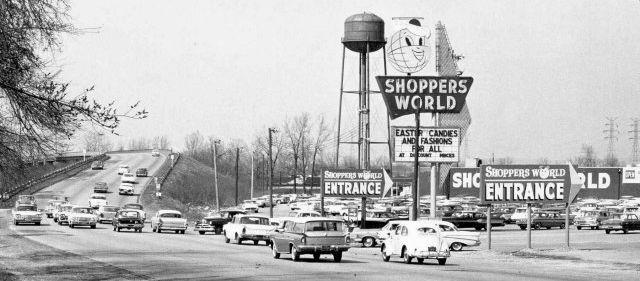 Shoppers World on Indianapolis Boulevard in Highland was a fun store to go to for many Regionites. Growing up in the Region in the 60s, it was a treat if you got to walk its aisles.
Much like its larger counterparts Kmart and Wal Mart, you could get pretty much anything you were looking for, from household items, to toys and bikes, to clothes. Things were especially festive during the holidays, when items like Easter hats and dress shoes were in great supply.
BYGONE REGION INSTITUTIONS: Miller Ponderosa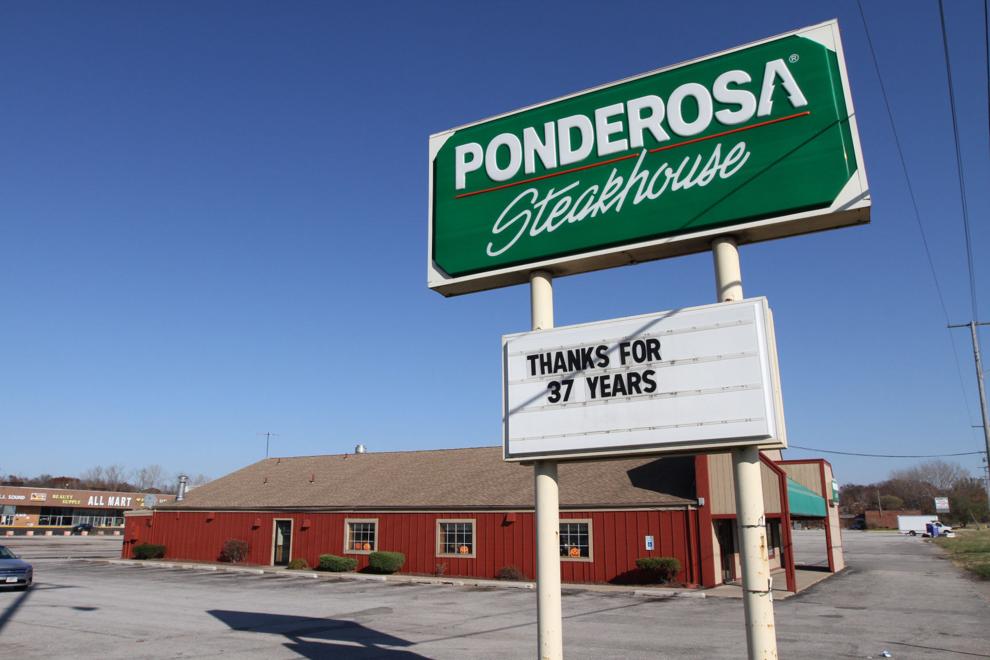 The Ponderosa Steakhouse in Miller had a ton of regulars, including the iconic tattoo artist Roy Boy Cooper, who'd always order a New York Strip so rare he just wanted "sear marks on it." The staff would joke it must be for the tigers he had in Roy Boy's Badlands Tattoos on Broadway.
The Ponderosa at 8000 Melton Road was a community gathering place where high school kids got their first jobs and there was a line out the door on Mother's Day. The popular sit-down restaurant was shuttered by corporate in Nov. 2015 after 37 years.
BYGONE REGION INSTITUTIONS: Schererville Golf and Fun Center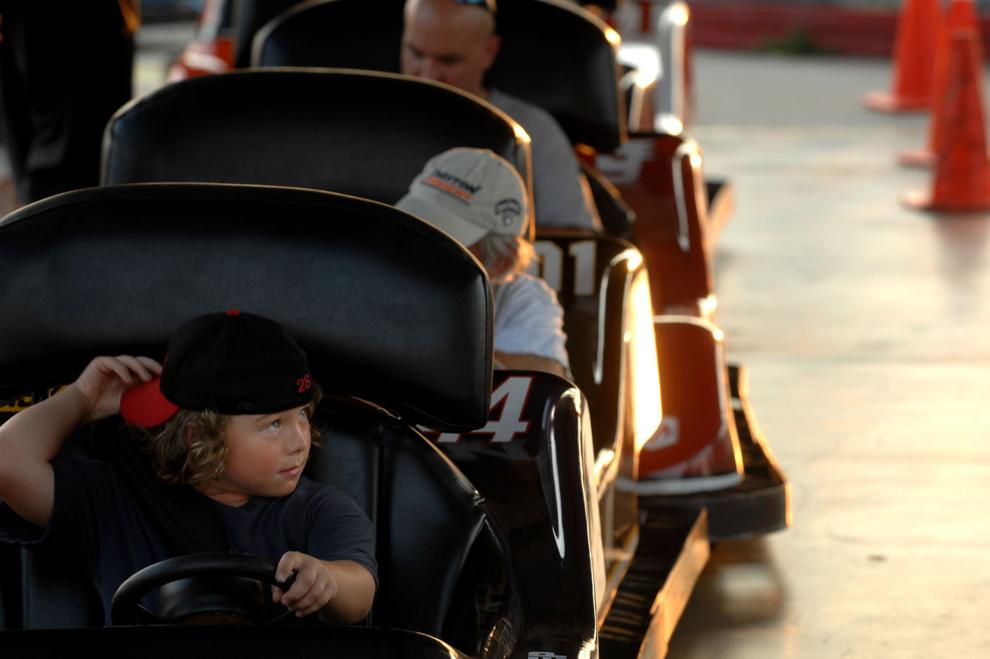 Ah, the Schererville Golf and Fun Center. Like other relics of Region-past — similar to Wright's Barnyard and Sauzer's Kiddieland — the memories of time spent here are priceless to those who got to experience it. Folks old and young could find something that would tickle their fancy — be it doing everything that you could to earn as many tickets as possible in the arcade so you could cash them in for that prize you'd been eyeballing for what felt like years, attempting to beat your friends in several races around the go-kart course, trying your best to finally get a hole-in-one at mini golf or pretending to be a professional golfer at practice at the driving range. Thanks for 18 years of fun, Schererville Golf and Fun Center.
BYGONE REGION INSTITUTIONS: Vogel's in Whiting
One of the favorite culinary institutions for many years in Northwest Indiana was Vogel's Restaurant, formerly in Whiting.
Vogel's, which had a supper club-like setting, featured signature items such as perch, Shrimp de Jonghe, frog legs and steak. The restaurant, which was established by Fred and Ida Vogel on Calumet Avenue in 1921, moved to Indianapolis Boulevard in 1944. It was run by the Vogel family until it closed in 1997.
Area residents regularly attended the restaurant not only for what was thought of as a "fancy" dinner but also for banquets, wedding receptions and parties.
BYGONE REGION INSTITUTIONS: Stuckey's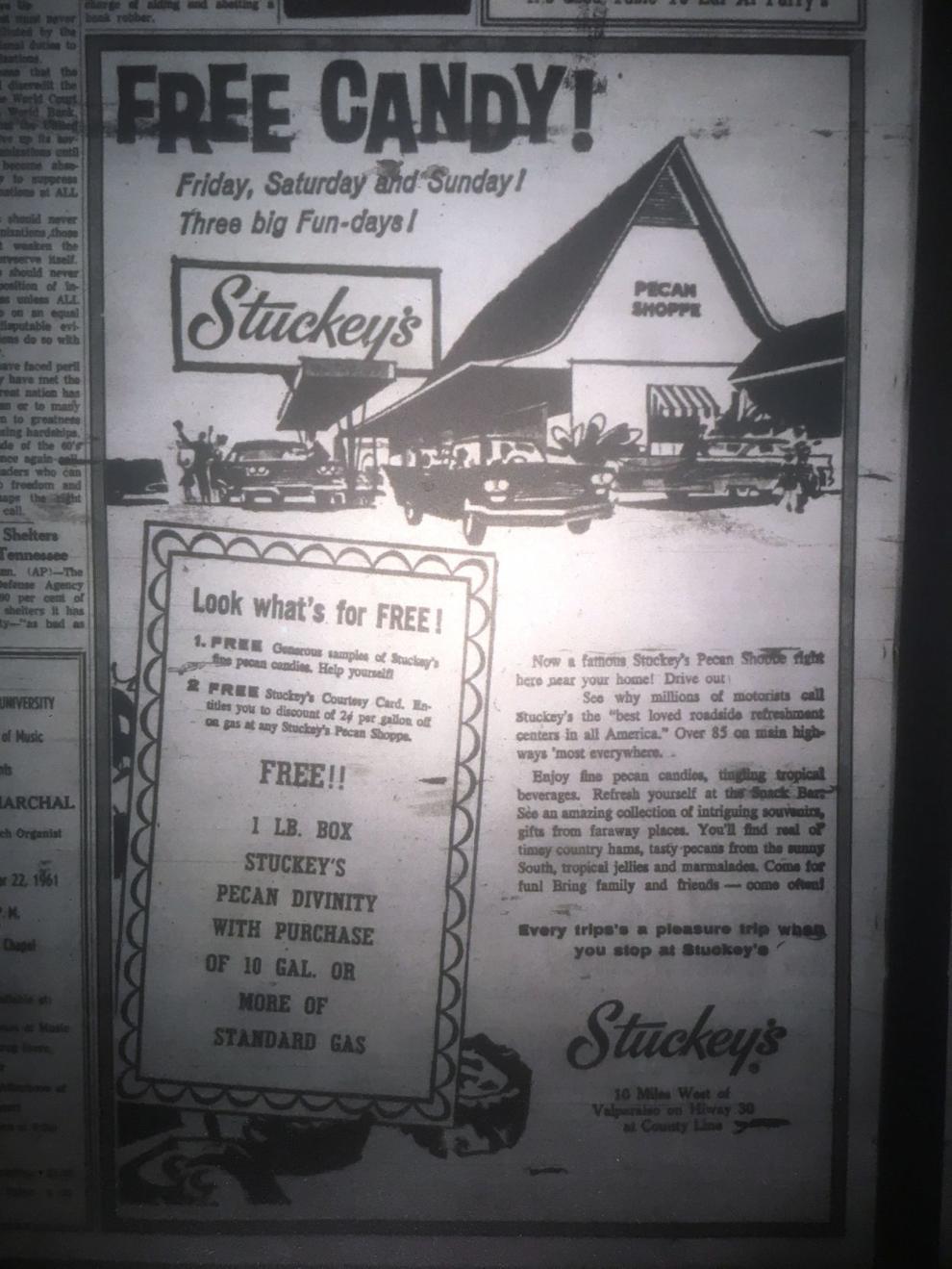 Stuckey's was the place to go for pecan products —  as well as a restroom break while traveling the highways.
The chain is still around, but not around here. The closest Stuckey's is in Whitestown, near Indianapolis.
The Lion's Den in Lowell is a former Stuckey's location. There was one on U.S. 30, on the Lake-Porter county line, too.
An advertisement for the U.S. 30 location published in The Vidette-Messenger on Oct. 20, 1961, said there were more than 85 locations at the time.
Parents appreciated the gas pumps and restrooms, while kids enjoyed the candy and quirky souvenirs.
BYGONE REGION INSTITUTIONS: Phil Smidt's Restaurant
If you were a frog between 1910 and 2007, you would have wanted to stay away from Whiting.
Phil Smidt's Restaurant became known as the place to go for frog legs, although it originally was billed as a fish and chicken restaurant.
The restaurant operated for 97 years, in the soap-scented shadow of the Unilever plant.
In its heyday, the restaurant was the place to go for many who traveled U.S. 12, U.S. 20, U.S. 41 and the passenger trains that brought people to northern Lake County. Many famous people dined there, including Bob Hope and Frank Sinatra.
BYGONE REGION INSTITUTIONS: Big Wheel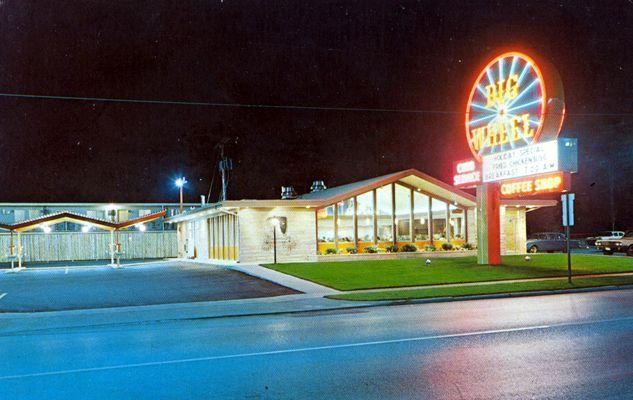 The Big Wheel restaurant on Lincolnway on Valparaiso's east side was an institution for decades. Families gathered for meals. Friends lingered over cups of coffee.
The restaurant was opened in 1965 by Willard Lowe. Two years later he sold it to his sister Joan Schroeder, who eventually sold it to her son Rex. 
The restaurant closed its doors in 2006 and the building was eventually demolished as part of the city's Eastgate development. A Horizon bank opened on the corner in early 2008.
BYGONE REGION INSTITUTIONS: Porter Memorial Hospital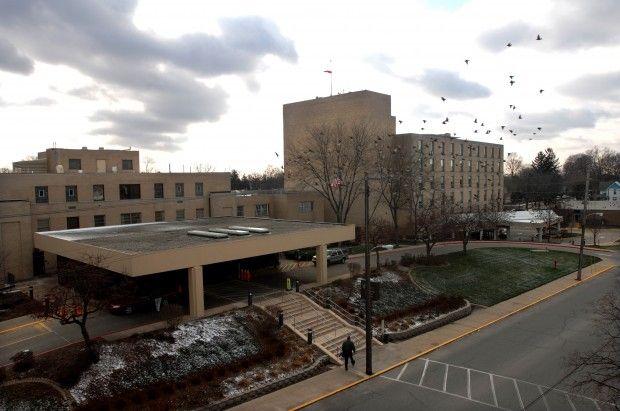 Porter County government brought nearly 70 years of ownership of Porter hospital to an end in April 2007 when officials agreed sell its two hospitals and five other facilities to Community Health Systems of Tennessee.
The move, which was carried out before a crowd at the Memorial Opera House in downtown Valparaiso, brought an end to a heated and often-times emotional debate over the aging main hospital, which was demolished in 2013.
The county received a new, larger and much-improved hospital operating at Ind. 49 and U.S. 6 in Liberty Township. It also received $120 million in cash, which is now being invested in a newly-created county foundation.
BYGONE REGION INSTITUTIONS: The Strongbow Inn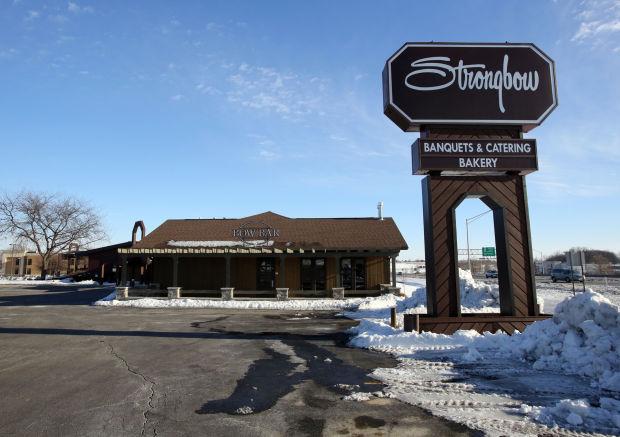 For more than seven decades, the Strongbow Inn was the go to place when it came to gobbling down some Thanksgiving related fare in Valparaiso.
The downtown Valparaiso restaurant had a solid foundation upon which to build its reputation for its famous turkey dinners and turkey pies. The location was originally home to the Strongbow Turkey Farm, established in the 1930s by Dr. Walter and Bess Thrun. Their grandson, Russ Adams, told the Times in 2013 that Strongbow was named for the Pottawattamie Indian chief who lived on the land in the 1800s. In 1940, Bess Thrun opened the Strongbow Turkey Inn on U.S. 30 in Valparaiso with 28 seats. The turkeys raised across the street became the source for many of the meals consumed at the restaurant.
Russ and Nancy Adams purchased the business from his parents in 1993 and operated it until it was sold in 2013 to The Luke Co. The sales in the dining room and bakery, however, never took flight. In 2015, the owners of Valley Kitchen & Bar bought the property at 2405 U.S. 30 for their operation.
BYGONE REGION INSTITUTIONS: Jerry Lewis Cinema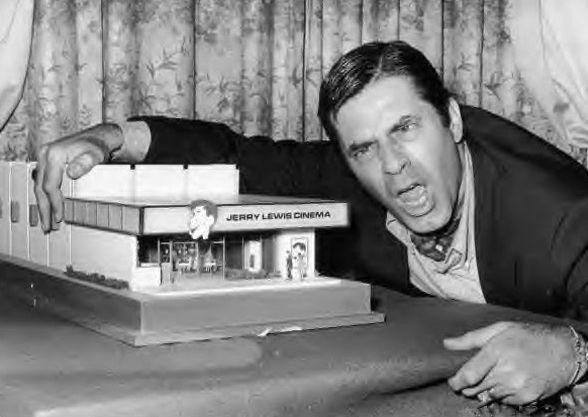 In the early 1970s Jerry Lewis Cinemas were popping up in various locations and one happened to be on Central Avenue in Portage, east of Central Avenue in January 1973.
The cinema was open for several years but in early june of 1975 there was an explosion at the theater that mostly damaged the lobby. The theater was able to reopen on July 11, 1975. It didn't last.
The Portage 16 is now THE theater in Portage today.
BYGONE REGION INSTITUTIONS: DC's Country Junction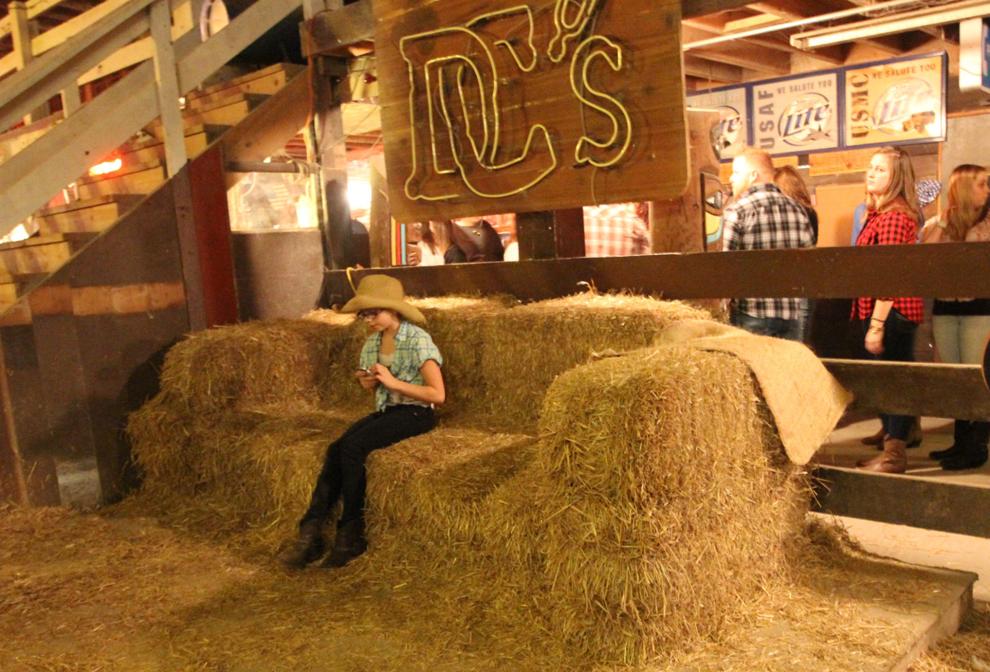 It might not have been "The Night Country Music Died," but the closing of DC's Country Junction at 3359 W. 161st Ave. was the end of an era for local C & W fans.
DC's closed Jan. 31, less than a year after celebrating its 40th anniversary. During those 40-plus years, country stars like Luke Bryan and Merle Haggard performed there, and it was famous for having exotic animals, like Siberian tigers, bears and mountain lions.
BYGONE REGION INSTITUTIONS: Parthenon, Paramount theaters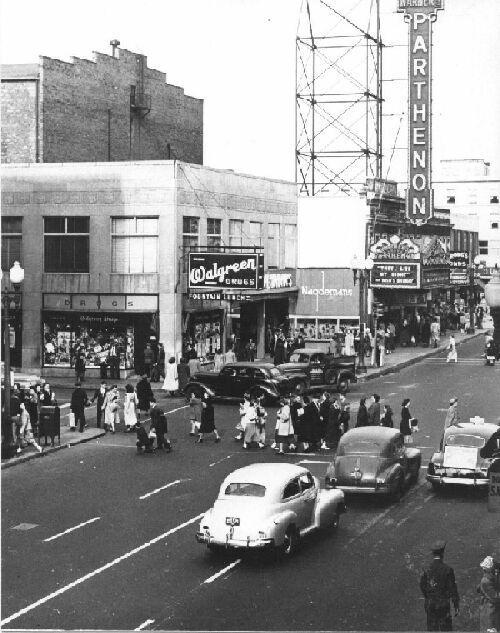 For a quarter in the late 1950s and early '60s, kids in Whiting, East Chicago and neighboring Illinois towns would catch a bus on Saturdays to the Parthenon Theatre in the heart of Hammond's bustling downtown and spend the afternoon watching a double-feature matinee.
Often, instead of munching popcorn while they watched first-run motion pictures, some patrons would sneak in caramel corn from the Karmel Korn Shop, attached to the Paramount Theatre building.
By the late '60s and early '70s, rock acts took over the Parthenon, including Sonny and Cher, KISS, Rush and Aerosmith.
Opened in 1921 on the 5100 block of Hohman Avenue as part of the Warner Brothers circuit, the luxurious neo-Italianate venue also hosted vaudeville acts, big bands and celebs such as Harry Houdini and Jack Benny back in the day.
Razed in 1983, the Parthenon shared a similar fate with the smaller, equally lovely, Paramount Theatre, a few blocks down the street, where the Federal Courthouse now stands.
Closed in 1981, the Paramount also featured live stage shows as late as the 1950s including Minnie Pearl, Pat Boone and the Benny Goodman Band.
BYGONE REGION INSTITUTIONS: Fetla's Trading Post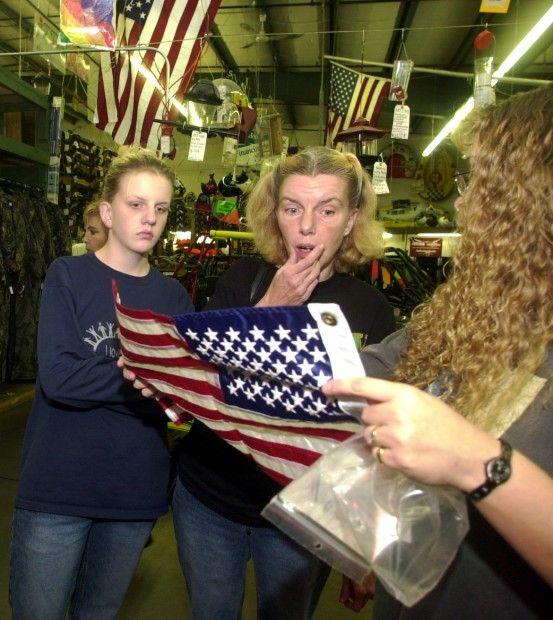 Shortly before closing up shop at Fetla's Trading Post 11 years ago, co-owner Ken Banks said the store at one time was very much like the modern day Wal-Mart.
He said nearly everything was available over the store's 90-year history, including electrical and plumbing supplies, window shades, furniture, clothes and groceries, alongside liquor, guns, knives, other assorted weapons, go carts, lawn mowers and various animal feed. Shoppers were even treated to a live bear in a cage at one point in the store's history.
The 30,000-square-foot business operated just south of U.S. 30 along Ind. 2.
BYGONE REGION INSTITUTIONS: Mademoiselle Shoppe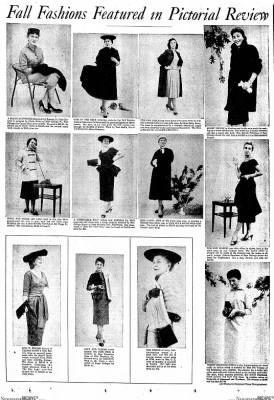 For years, The Times newspaper ads read, "The most beautiful brides come from the French Room," a lushly appointed showroom on the second floor with a pristine thick white carpet, ersatz French provincial furniture and mirrors seemingly everywhere.
The gowns were gorgeous, and as pricey as any found in Chicago, enticing Region brides and their wedding parties for decades.
Still thriving well into the 1970s on the 3700 block of the Harbor's Main Street, the Mademoiselle Shoppe, lovingly and expertly run by owners Alice and Al Kovach, purveyed everything from shoes to skirt-and-sweater sets to "dressy dresses" for women and girls.
The second floor even had a little cafe where stylish matrons — and teen and tween stylish-hopefuls — could rest from shopping and enjoy fresh iced tea and the best club sandwiches.
BYGONE REGION INSTITUTIONS: Griffith Golf Center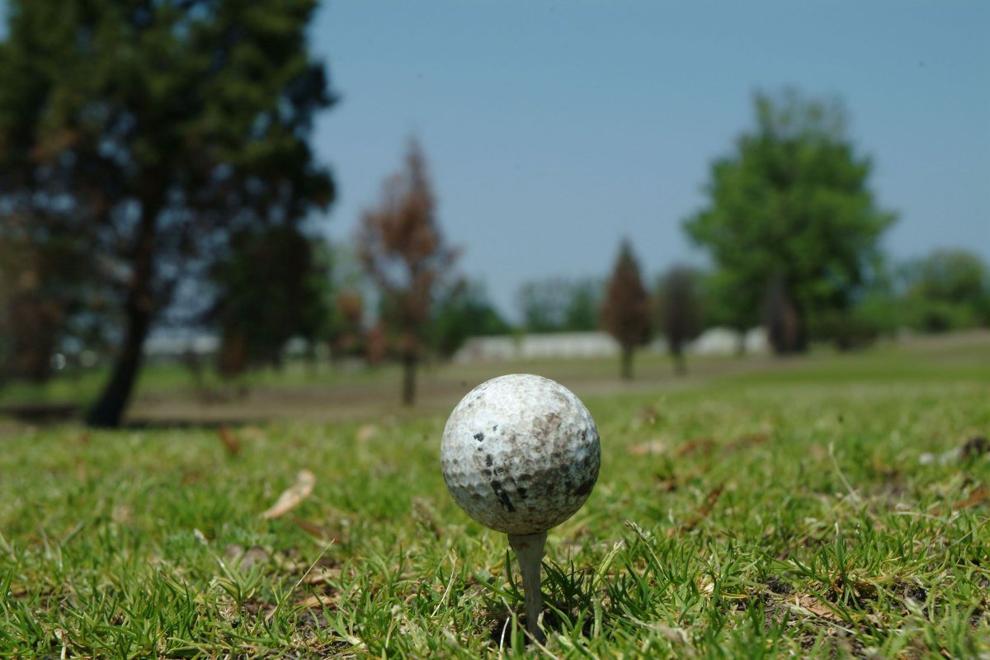 The Griffith Golf Center taught the game of golf to thousands of Northwest Indiana residents over its 40-plus-year run, and entertained numerous others with its par-three and miniature golf courses, driving range and batting cages. The facility, which was built in the mid-1960s, closed operations in 2008, after flooding for the second time in 20 years.
"I think that little course had impact on a lot of golfers and people alike in Northwest Indiana," said former owner Bob Farag. "Not only with the people that played, but also the kids that worked there."
After the flood and an overall decline in the golf industry around the time of recession, Farag had to close up shop. The town of Griffith later bought the property around Ridge Road and Cline Avenue in the hopes of redeveloping it.
BYGONE REGION INSTITUTIONS: Premier Theater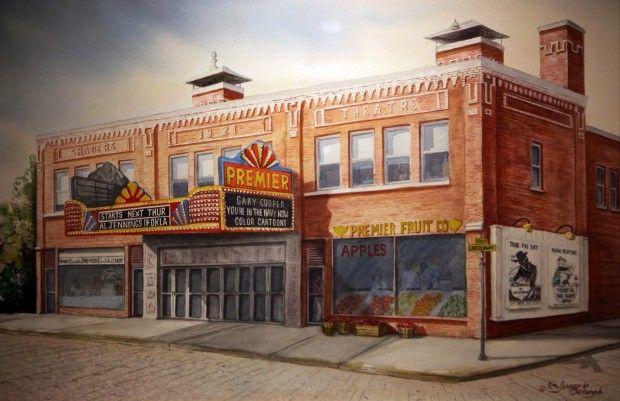 For more than 60 years, the Premier Theater at Lincolnway and Lafayette Street was the go to place in Valparaiso for the latest films in Hollywood. Gustav George Shauer came to Valparaiso in the early 1900s after buying an orchard near Flint Lake. He decided to go into the movie theater business, founding Shauer and Sons, which built the theater in 1921. It continued to operate until 1983. The building has since been demolished and the land is now home to Central Park Plaza.
BYGONE REGION INSTITUTIONS: Enchanted Forest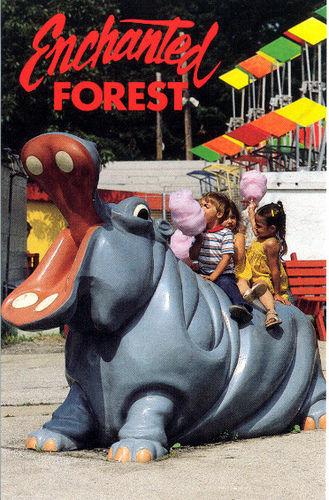 A highlight of Northern Indiana, Enchanted Forest was a popular amusement park in Porter at the intersection of U.S. 20 and Ind. 49, north of Chesterton near the Indiana Dunes National Lakeshore. From 1957 until it closed in 1991, it attracted families with its billing "The Playland of the Indiana Dunes." It featured three restaurants, assorted rides and games and large concrete animal statues scattered throughout the grounds for photo opportunities. The site is now the home to Seven Peaks Water Park.
Gallery