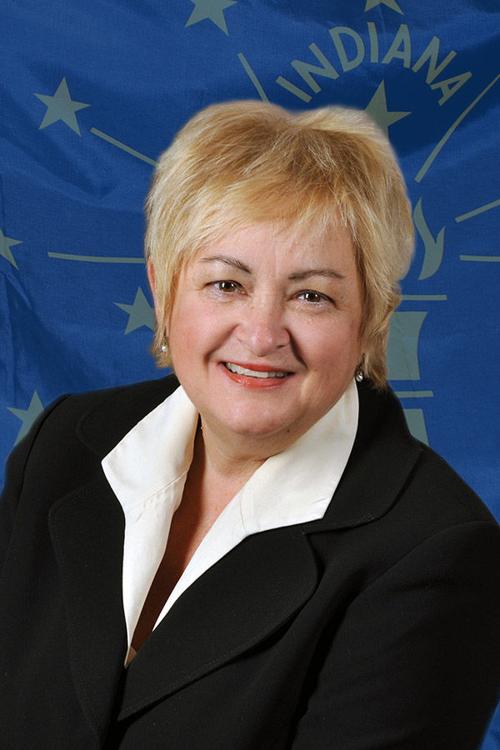 INDIANAPOLIS — State Sen. Karen Tallian, D-Ogden Dunes, filed legislation Tuesday that would permit Hoosiers to possess up to 2 ounces of marijuana for recreational purposes.
If Senate Bill 213 next year becomes law, Indiana would join Michigan, and likely Illinois, as Great Lakes states that have eliminated criminal penalties for adult marijuana use.
Tallian knows she faces an uphill battle to win approval for her proposal in the Republican-controlled General Assembly.
But she said support for legalizing marijuana is at an all-time high, and Indiana certainly could use the revenue generated from taxes on marijuana sales.
The 2018 Hoosier Survey, an Oct. 2 to Oct. 20 telephone poll of 604 randomly selected Indiana adults by Issues and Answers Network Inc., found that more than 8 in 10 Hoosiers favor legalization of either recreational or medicinal marijuana.
"Since marijuana programs cannot be approved by a ballot initiative (in Indiana), it is up to the Legislature to follow the will of the people," Tallian said.
Tallian also filed Senate Bill 211 to establish a Cannabis Compliance Commission that would oversee state regulation of the sale, use and consumption of marijuana and marijuana-related products, similar to the Indiana Alcohol and Tobacco Commission.
"We recently legalized the use of CBD oil and industrial hemp, but the state has no structure in place to make sure that these products are properly regulated for consumers," Tallian said.
"A Cannabis Compliance Commission would help provide for a stable and safe cannabis industry in the state."
Tallian still is working on a third measure to have Indiana join the 33 states that already have legalized marijuana for medicinal purposes.