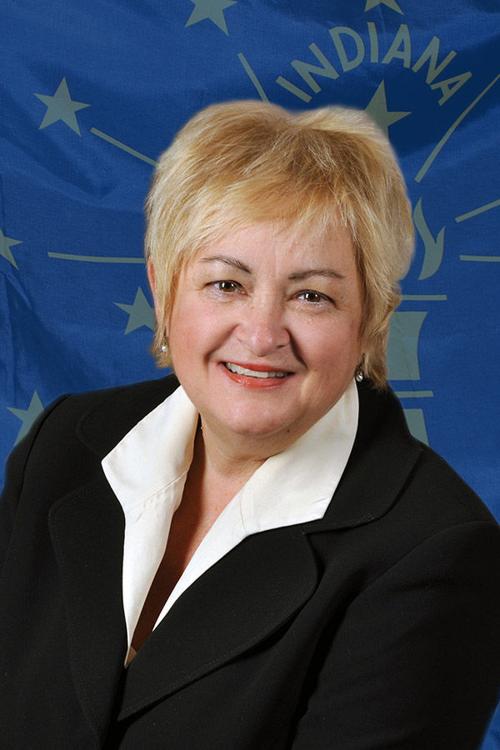 INDIANAPOLIS — Twice in the past two decades, and five times in the history of the United States, a presidential candidate has won the White House despite his opponent receiving more votes from the American people.
State Sen. Karen Tallian, D-Ogden Dunes, wants to change that, so the will of the voters is superior to the quirks of the Electoral College.
Tallian is proposing in Senate Bill 212 that Indiana join Illinois and the 11 other states that have signed on to the National Popular Vote Compact.
Under the compact, which is authorized by the U.S. Constitution's provision for interstate agreements, Indiana's electoral votes automatically would be awarded to the national popular vote winner, regardless of which presidential candidate got the most votes in Indiana.
The compact is due to take effect once its state members have 270 electoral votes, the minimum needed to elect a president.
States that already have joined the compact hold 172 electoral votes. Adding Indiana's 11 votes would leave just 87 electoral votes to go.
"The idea is to get past that stranglehold that the Electoral College has on our popular vote," Tallian said.
Tallian explained that adopting the compact is far easier than amending the Constitution to get rid of the Electoral College and its system of assigning states electoral votes equal to their number of representatives and senators in Congress.
Compact advocates also point out that it would eliminate the idea of "battleground states," since winning the popular vote in a single state wouldn't determine who gets its electoral votes. Instead, it would force presidential candidates to focus on issues important to Americans in places other than Ohio and Florida.
State Sen. Greg Walker, R-Columbus, chairman of the Senate Elections Committee, sees things differently.
He believes, "Indiana and other smaller states become flyover territory if the national campaigns can focus their attention on merely the population centers."
"The campaigns would rarely set foot in Indiana again," Walker said. "I respect Sen. Tallian but disagree with the goals of the compact."
States on board, others considering the move
States that already have joined the compact are a mix of large populations (California, New York, Illinois and New Jersey), medium (Connecticut, Maryland, Massachusetts and Washington) and small (Rhode Island, Vermont, Hawaii and Washington, D.C.).
The proposal also is under consideration by state lawmakers in Michigan, Maine, Delaware, North Carolina, Arkansas, Oklahoma, Colorado, New Mexico, Arizona, Nevada and Oregon.
State Rep. Chuck Moseley, D-Portage, the top Democrat on the Indiana House Elections Committee, said he's interested in considering Tallian's measure if it wins Senate approval.
"I support whatever change we can make that will make people believe that their vote counts," Moseley said.
"There might be 3 million people in this country that don't believe that their vote did count. So let's solve their problem."
Moseley was referring to the 2016 presidential election that saw Democrat Hillary Clinton receive 2.8 million more votes than Republican Donald Trump.
But Trump claimed 304 electoral votes, and became president, thanks to narrow victories in Michigan, Pennsylvania, Wisconsin and Florida.
The popular vote winner also lost the presidential elections in 2000, 1888, 1876 and 1824.
In each instance, the Democratic or proto-Democratic candidate was the choice of more Americans, but did not become president.