See how your opinions on hot-button issues match up with these 15 Hoosier Survey results
The Old National Bank/Ball State University Hoosier Survey is designed to provide Indiana citizens and policymakers with a measure of public opinion on current issues facing our state in the coming year.
The results of this nonpartisan survey are delivered to every member of the Indiana General Assembly and top state government administration officials before the start of the calendar year so that lawmakers can gauge public views about issues they are likely to face in the upcoming legislative session.
Telephone interviews with 600 adults living in Indiana were conducted by landline (360) and cell phone (240, including 156 with adults with no landline phone). The survey was conducted by Princeton Survey Research Associates International (PSRAI).
Interviews were done in English by Issues and Answers from October 2-15, 2017. Statistical results are weighted to correct known demographic discrepancies. The margin of sampling error for the complete set of weighted data is ±5.3 percentage points.
Complete results and methodology are available at bowencenterforpublicaffairs.org.
Governor approval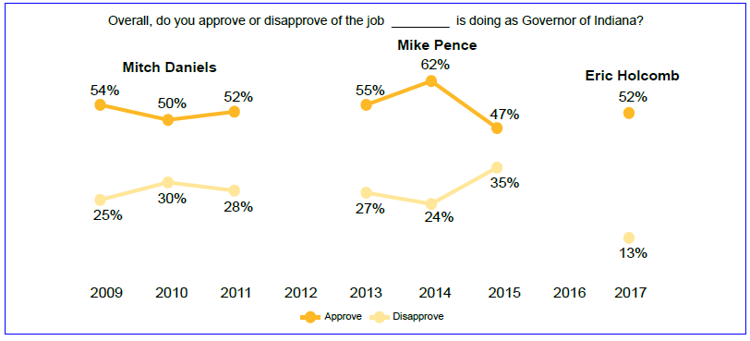 Governor approval (by subgroup)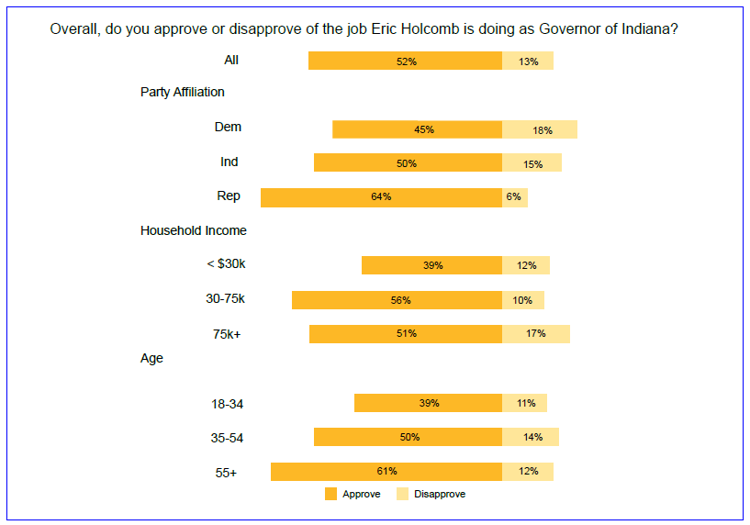 General Assembly approval
General Assembly approval (by subgroup)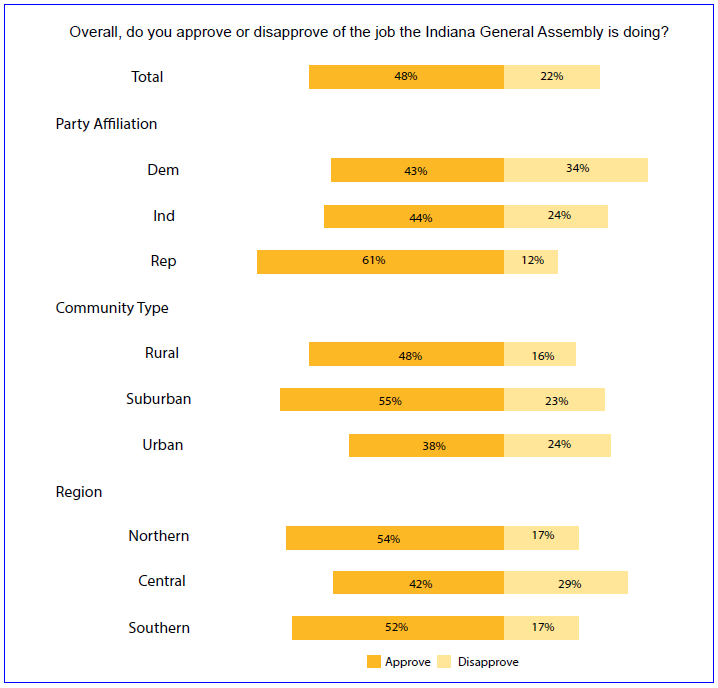 Indiana gas tax increase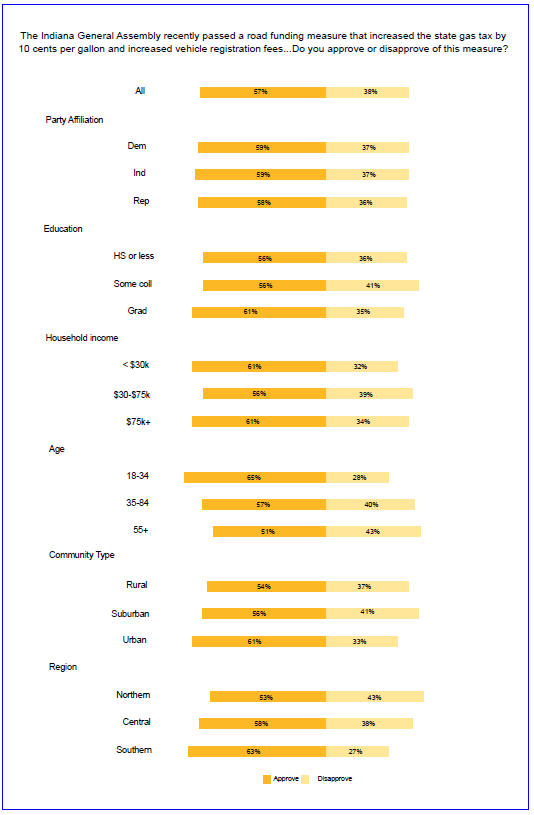 Indiana alcohol laws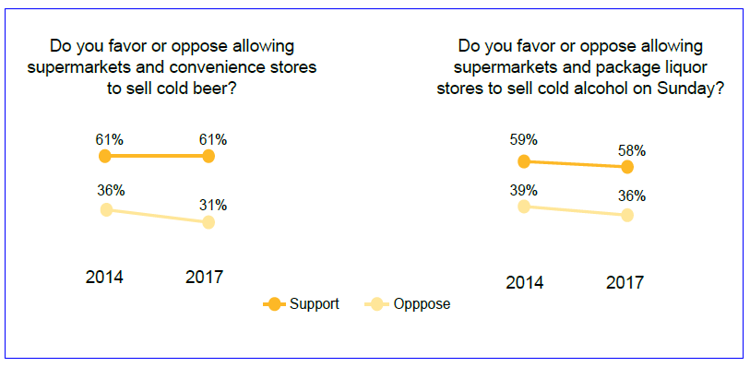 Indiana hate crime law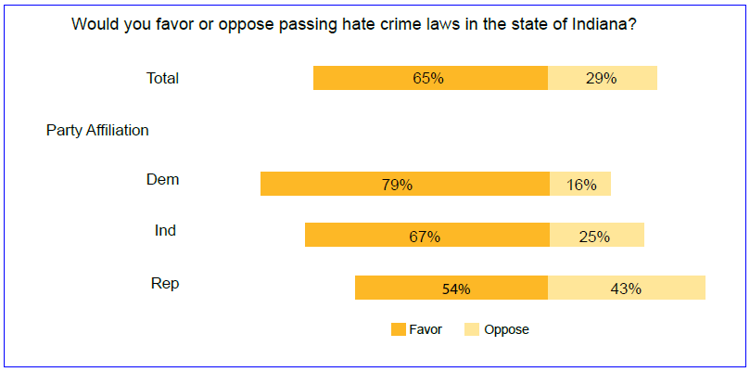 Indiana business incentives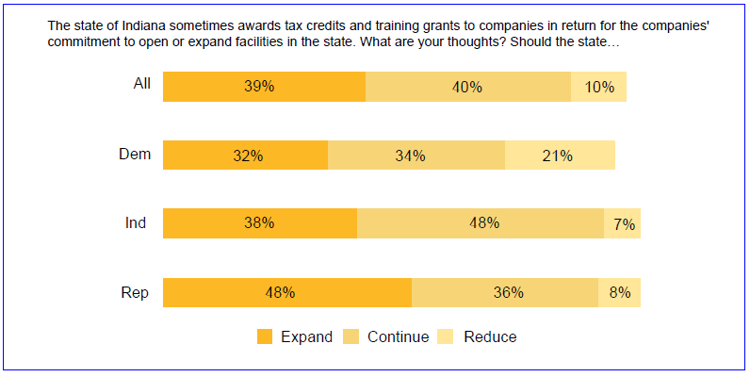 Indiana legislative redistricting process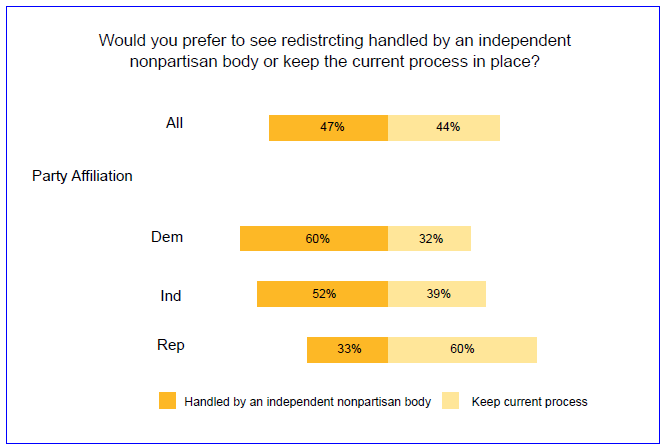 Business services for same-sex weddings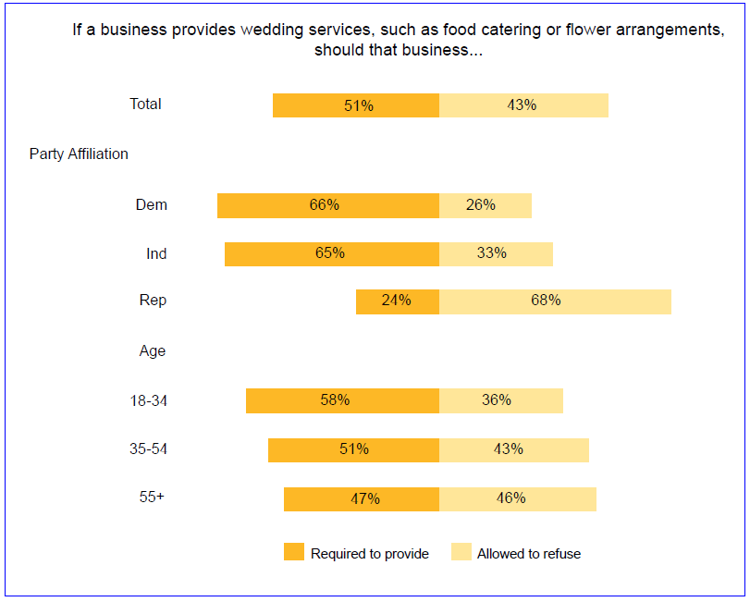 Federal tax laws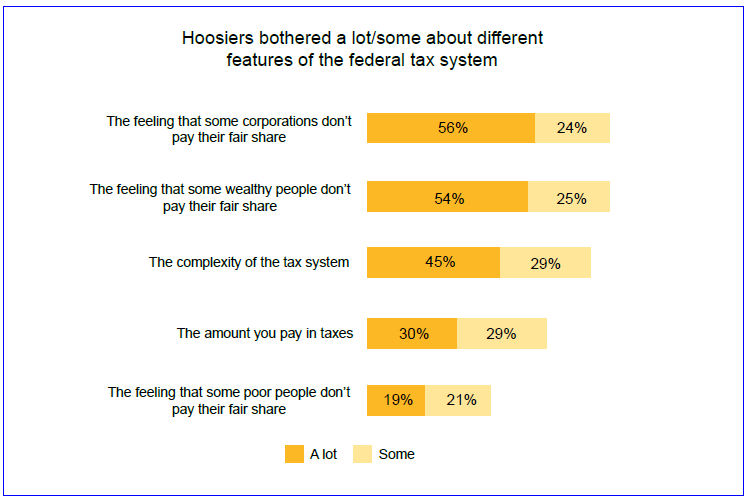 Federal health care reform
Federal immigration policy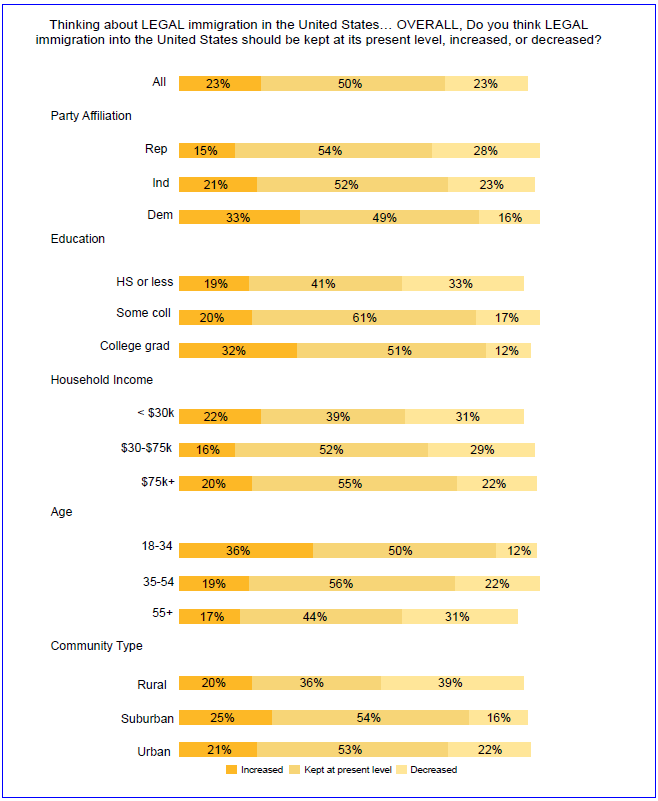 Impact of free trade agreements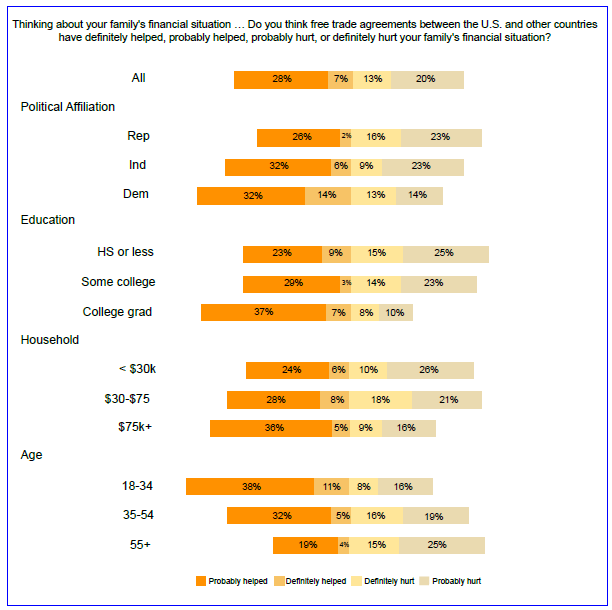 Election problems