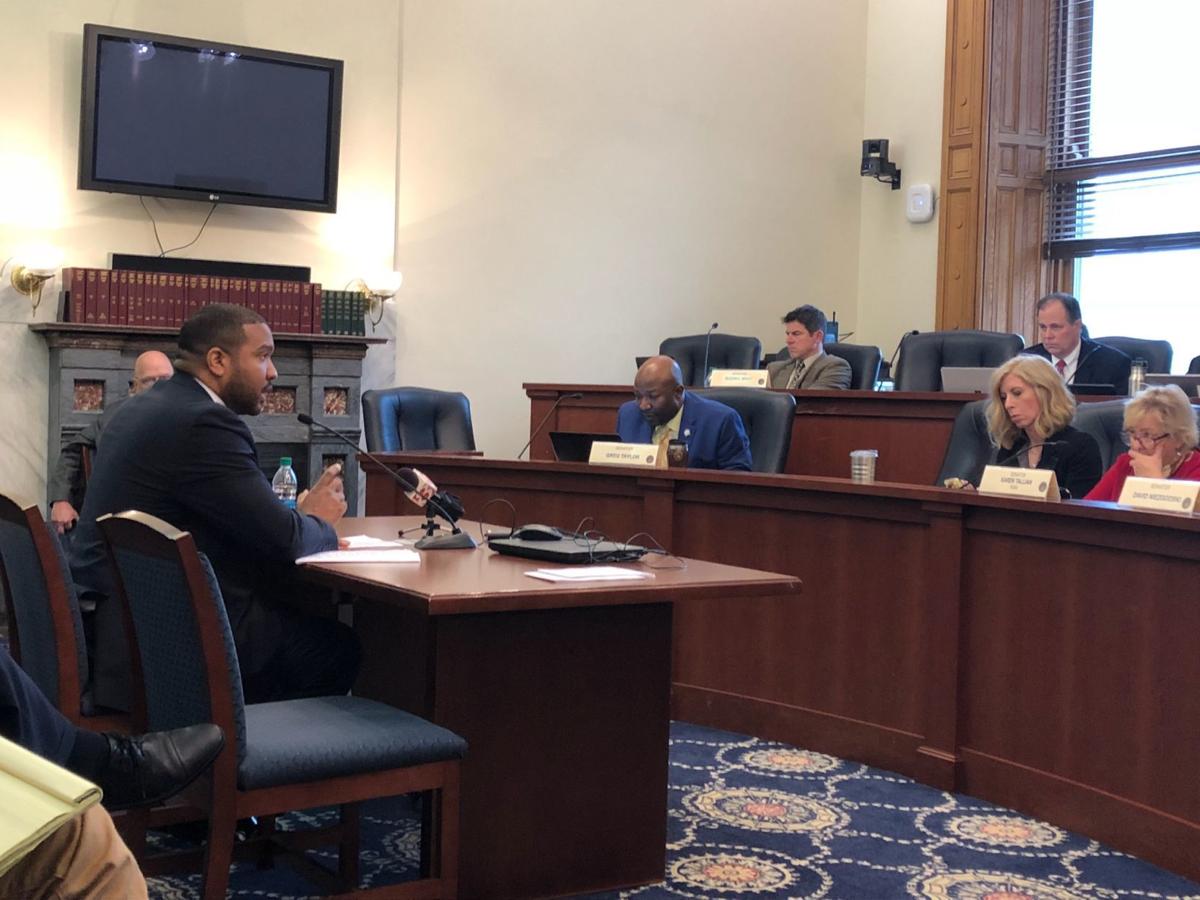 INDIANAPOLIS — State Sen. Eddie Melton, D-Merrillville, urged his colleagues Thursday to put the brakes on a proposal that further diminishes the role of the already powerless elected trustees of the Gary Community School Corp.
The first-term lawmaker told the Senate Appropriations Committee that House Bill 1315, which limits the Gary school board to four public meetings a year and makes it merely an advisory committee to the district's emergency manager, is both undemocratic and suggests the district never will get out from under state control.
"I don't think we should stifle a body of people that was elected by a constituency to represent them," Melton said. "It does not offer hope. It does not give them an opportunity to feel optimistic."
The proposal, which passed the House 64-27, also reaffirms that emergency manager Peggy Hinckley exercises all the school board's former powers and requires Hinckley hold a monthly public forum to keep Gary residents apprised of what's happening in their school district.
Melton emphasized he so far supports Hinckley's work to turn the school district around.
He simply doesn't think it's time to rewrite the 2017 law that put her in place by removing the Gary school board as an entity to which she must regularly report.
"We have people that walked into a voting booth and cast a ballot for a person or people that they believed should represent them on the school board," Melton said.
"Although their power is gone, because of past decisions and past actions, should we prevent them from still being vocal and having an opportunity to share their likes or dislikes with the emergency manager?"
State Rep. Tim Brown, R-Crawfordsville, the sponsor of the legislation, said yes.
He argued there is no need to listen to school board members who repeatedly overspent the district's revenue, racked up more than $100 million in debt, misused employee income tax withholdings, failed to pay the district's heat bill and ignored critical building safety failures, among numerous other misdeeds.
"Decisions have been put off and delayed affecting the education status of the children," Brown said.
The committee next week is set to consider revisions to the legislation and whether to advance it for further action by the full Senate.
Get Government & Politics updates in your inbox!
Stay up-to-date on the latest in local and national government and political topics with our newsletter.