CROWN POINT — The legislative and executive branches of Lake County government appear headed toward a power clash that may lead to the county, in effect, suing itself, and require the judicial branch to resolve the dispute.
The seven-member Lake County Council is poised to preliminarily approve legislative ordinances Tuesday taking control of county purchasing and data processing from the three-member executive branch, known as the Lake County Commissioners.
At the center of the dispute is ire by several councilmen toward at least one of the commissioners for his questioning the need for some county spending items, particularly for the sheriff, even though funding for the purchases had been approved by the county council.
Councilman Christian Jorgensen, R-St. John, and Councilman Dave Hamm, D-Hammond, said Thursday they believe Commissioner Mike Repay, D-Hammond, is exceeding his authority by regularly inquiring into the purchase of items deemed essential by the sheriff.
"If we, as a body, appropriate money for the purchase of something that the body itself, the legislative body, deems appropriate, the commissioners are supposed to take the specifications that the sheriff provides and find the best price and the most reputable and cost-efficient model that's requested by the sheriff," Jorgensen said.
"It is not appropriate for them to dictate whether or not the sheriff, a department head, actually needs the equipment that it already has the money appropriated for. That's overstepping their authority and their bounds."
For example, Jorgensen pointed to the commissioners this year initially denying the sheriff's request to purchase all-terrain vehicles to patrol Lake Michigan beaches and rural areas of the county.
"The sheriff properly defines what he needs to protect the citizens of Lake County and why," he said. "It puts citizens in somewhat of a peril if requests are made, money is appropriated and requests are denied, based upon the caprice of commissioners who somehow have an opinion as to what weapon, vehicle or training method is better."
In fact, Jorgensen believes the commissioners don't even have the authority to oversee county purchasing and data processing because a never-implemented 1981 Indiana statute clearly delegates those powers in Lake County to the legislative body, that is, the county council.
"We're just interpreting what the purpose of the Legislature was in giving us jurisdiction, and I think it makes complete sense," Jorgensen said. "These two items for a county as large as Lake County are probably two of the most important functions."
The council held a closed executive session Thursday to discuss how to proceed in taking purchasing and data processing from the commissioners.
The justification for the private meeting was listed as "litigation," suggesting a lawsuit is likely to follow final adoption of the ordinances.
Jorgensen insisted if the council prevails, its seven members will do a better job managing the tens of millions of dollars in annual county purchases than the three commissioners, and the council could hardly do worse with data processing after the county's computer system last year was hacked and held for ransom.
"We need to be fiscally conservative, we need to ensure the budget is balanced and proper, we certainly would not be a rubber stamp, and we certainly would not allow any department head to go on some kind of shopping spree," Jorgensen said.
Repay said the council's push to seize control of purchasing and data processing was news to him, since neither Jorgensen, nor any other council member, has come to him to talk about their concerns.
"He's got my cellphone number. He knows exactly how to get ahold of me. I can tell you the many times he reached out to me for favors in the past before he became a county council member. But not on this one. He wants to make theater out of it," Repay said.
In any case, Repay said his role as one of the county's three executive officers requires he look into all actions taken by county government, just as the CEO of a private company is responsible for everything that happens on his or her watch.
"When I ask questions of the sheriff's purchasing practice, or anyone else's purchasing practice, I have at the core all the people of Lake County," Repay said. "I think that kind of scrutiny is what the taxpayers expect, and I'll keep on doing that."
In particular, Repay said he does not believe a fleet of ATVs or jet skis — which Repay voted against Wednesday, but whose purchase the two other commissioners nevertheless approved — are needed by the sheriff to prevent crime and protect residents.
Repay also objected to the sheriff's purchases of Dodge Durango SUVs as patrol vehicles when nearly all other police agencies in the United States opt for the Ford Police Interceptor, which is manufactured in Chicago by, among others, Lake County residents.
Regardless, Repay said he has not threatened to sue the county council if it moves forward with its plans — "I'm not interested in employing any more attorneys," he said.
Instead, he wishes the council simply would reach out to the commissioners and resolve this dispute in a way that benefits both entities, and especially Lake County taxpayers.
"It seems peculiar to me that they've not made any sort of formal or informal complaint, suggestion, or anything to me, or as far as I know, to anyone on our staff," Repay said. "I'm perplexed."
Sheriff Oscar Martinez did not respond to a request for comment on the pending kerfuffle.
Lake County elections staff prepare for early voting
Prepping for general election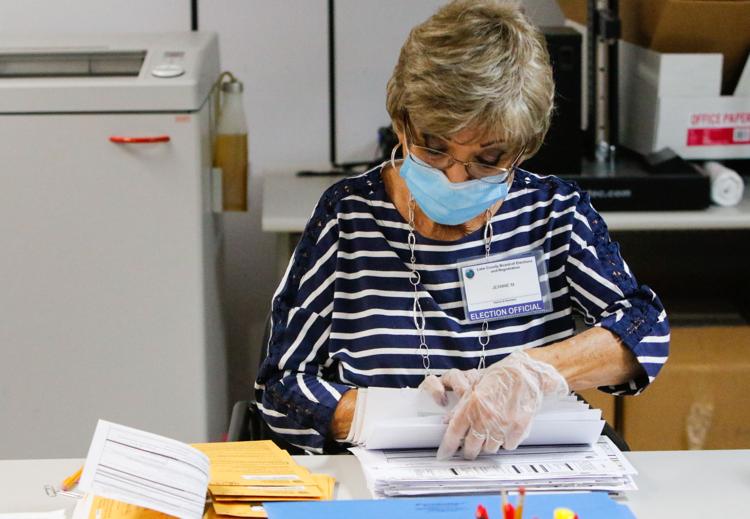 Prepping for general election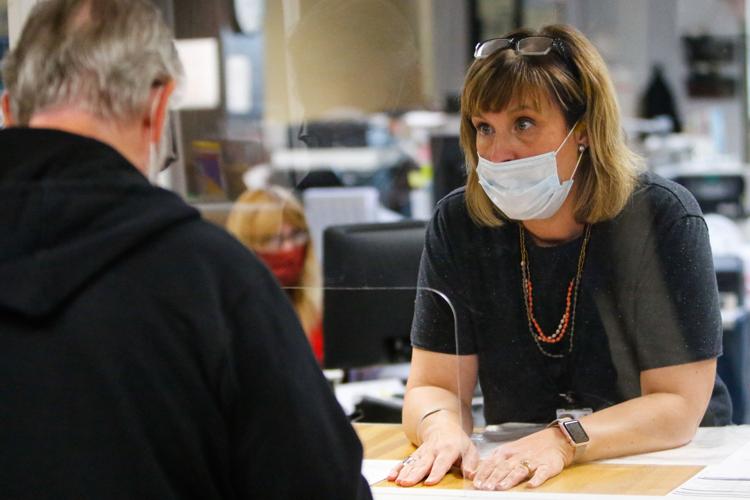 Prepping for general election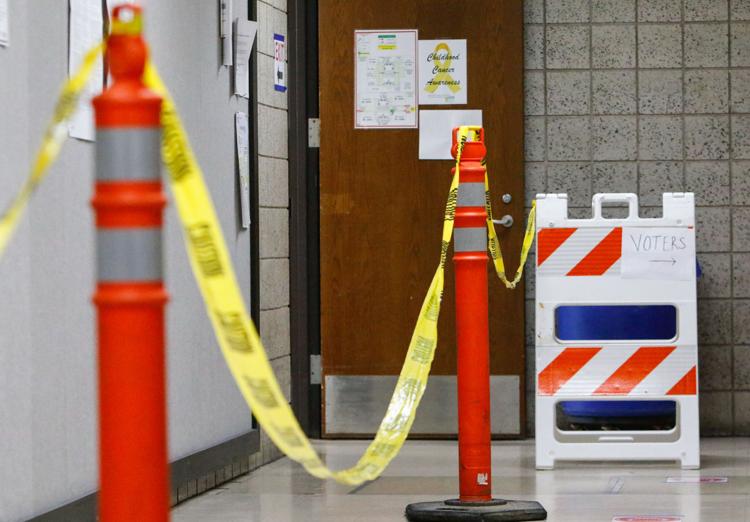 Prepping for general election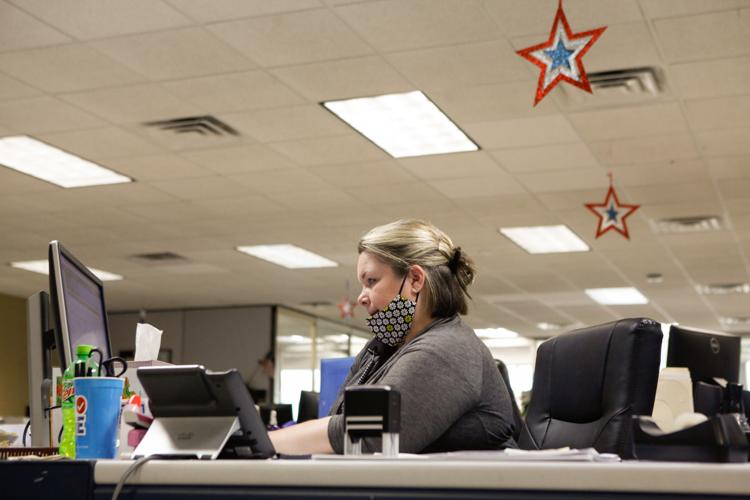 Prepping for general election
Prepping for general election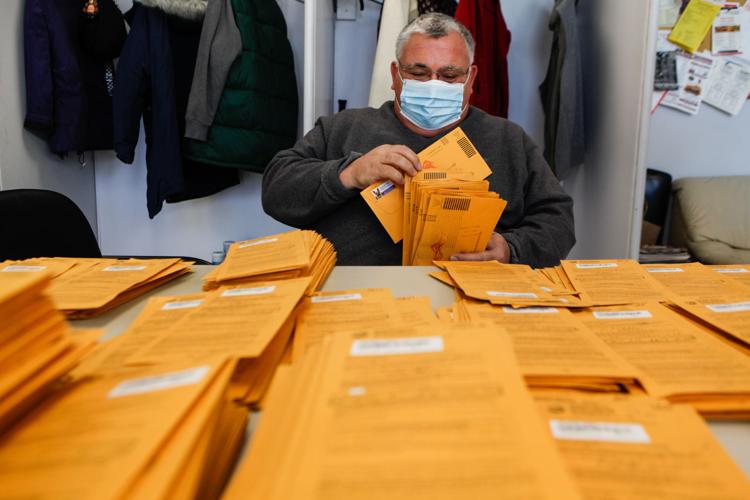 Prepping for general election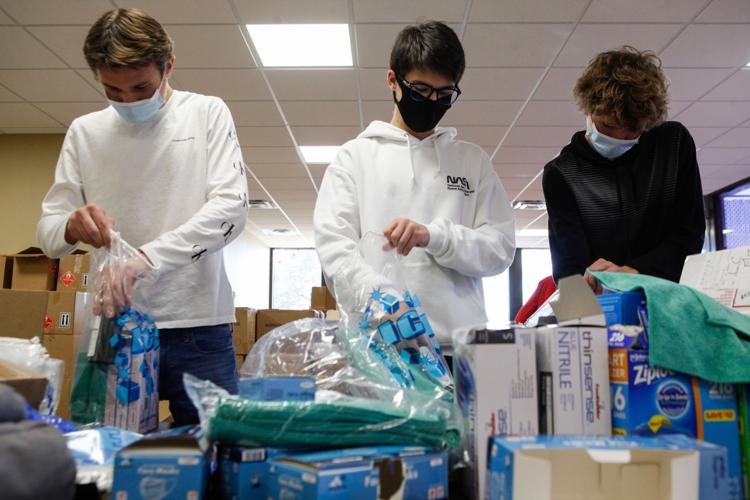 Prepping for general election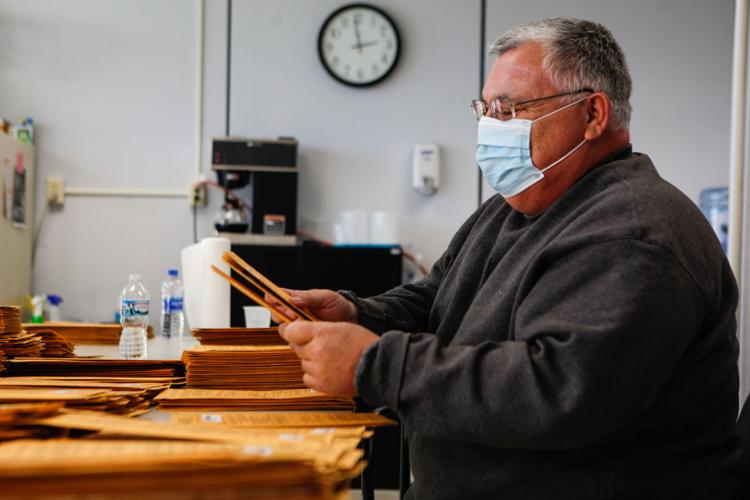 Prepping for general election
Prepping for general election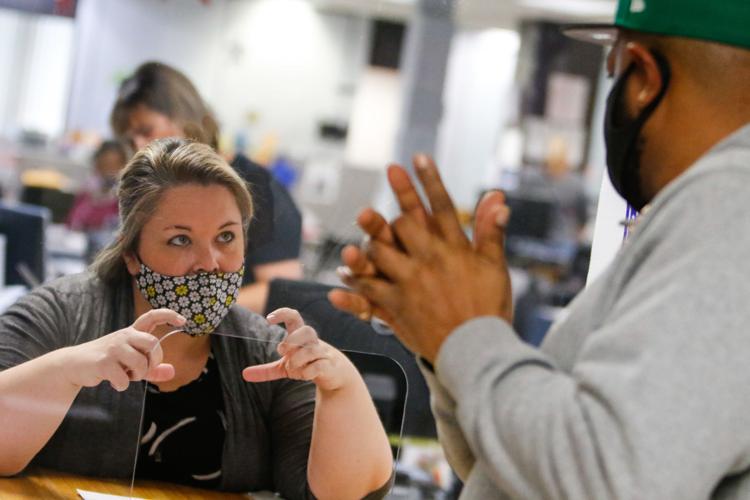 Prepping for general election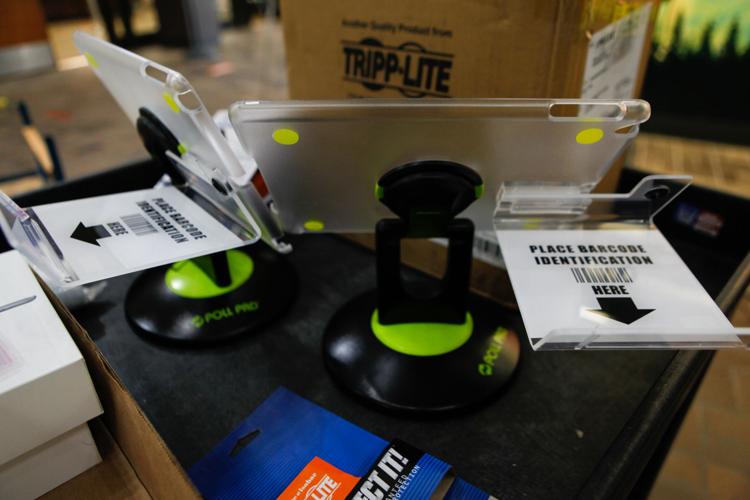 Prepping for general election
Prepping for general election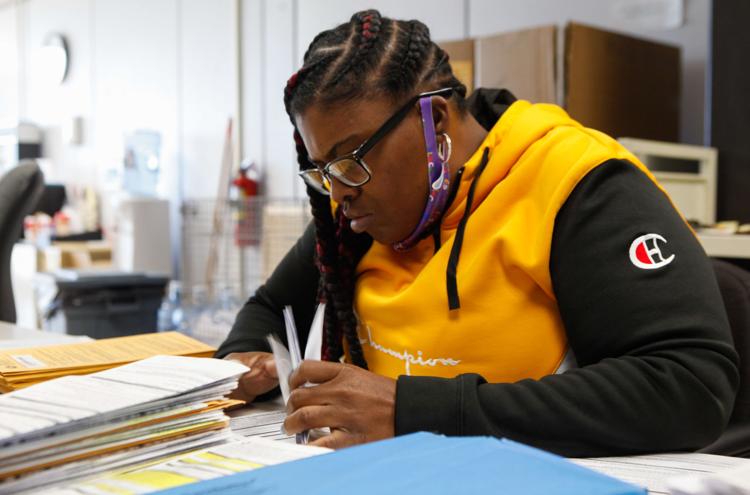 Prepping for general election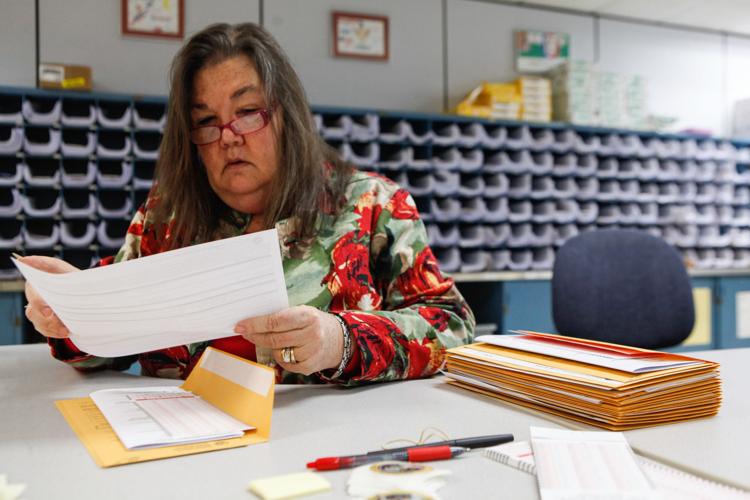 Prepping for general election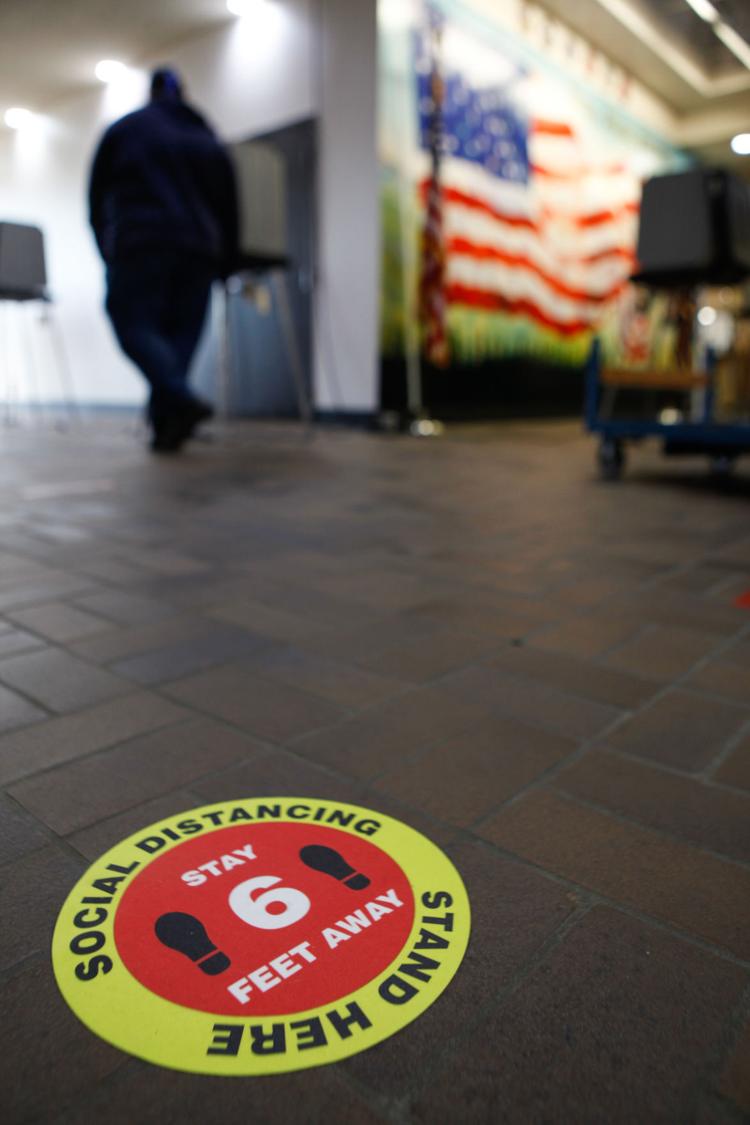 Prepping for general election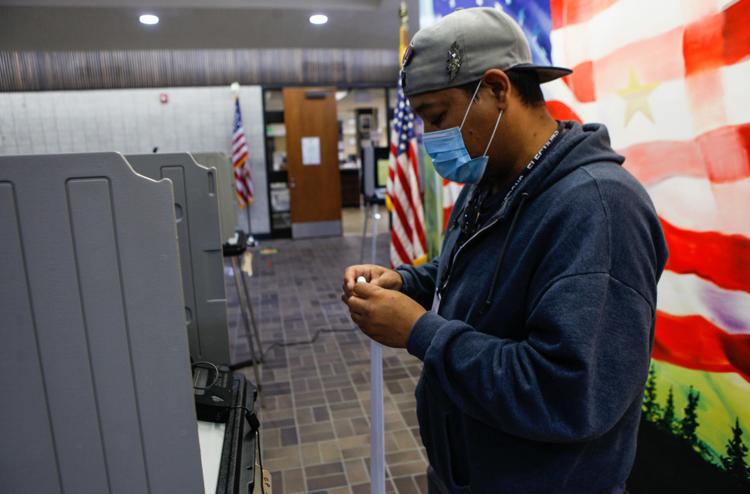 Get Election 2020 & Politics updates in your inbox!
Keep up on the latest in national and local politics as Election 2020 comes into focus.