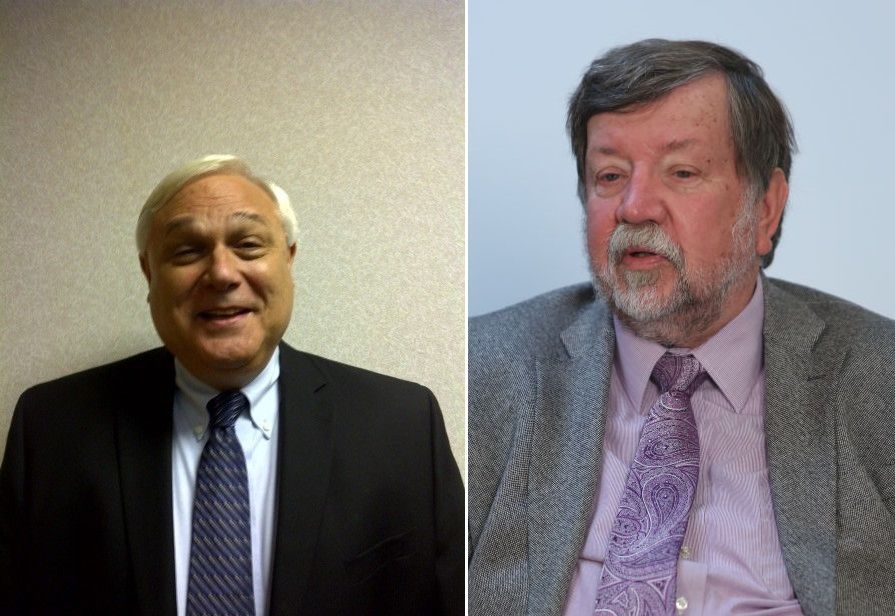 INDIANAPOLIS — The Indiana attorney general's office is following through on its pledge, first reported by The Times in April, to continue seeking the return of public funds that it alleges were improperly paid to two former Munster school administrators.
Deputy Attorney General Frances Barrow has formally asked the Indiana Court of Appeals to overturn a March 26 ruling by Lake Circuit Judge Marissa McDermott that found the state waited too long to try to reclaim more than $851,000 from retired Superintendents William Pfister and Richard Sopko.
Barrow posits in her appeal that McDermott got the law wrong when she ruled the five-year statute of limitations for the purportedly illegal payments began running when they were approved for both men by the Munster School Board in 2003, when Sopko was assistant superintendent.
The attorney general's office claims the five-year clock should have started when it was notified June 8, 2016 of the potential malfeasance through a special State Board of Accounts audit of Munster schools that re-examined the 1999 to 2014 period following a 2015 complaint filed by the school district's attorney, Kathleen Maicher.
In that situation, Barrow said the state's demand for repayment was timely filed on May 23, 2017, and its civil lawsuit against the two former Munster school leaders should be restored and be permitted to go to trial.
Attorneys for Pfister and Sopko, as well as an insurance company that the state claims pledged to reimburse Munster schools up to $15,000 for "employee dishonesty," now have until at least mid-November to respond to the state's filing.
A three-judge appellate panel then could set the case for oral argument, or issue a ruling based on the submitted written arguments and the trial court record.
It typically takes one to two months after a case is fully briefed for the Court of Appeals to reach a decision.
An adverse ruling still can be further appealed to the Indiana Supreme Court.
A provision of Indiana law aimed at stamping out corruption by imposing triple penalties could see Pfister required to pay Munster schools $1,391,768.25 and Sopko $1,132,425.84, plus court costs and attorney fees, for their allegedly illegal earnings while leading the district.
According to court records, the Munster School Board granted Pfister an annuity contribution equal to 4 percent of his salary that also grew by 4 percent each year, so that by 2012 Pfister's wages were boosted by an annuity payment equal to 38 percent of his salary.
Sopko had an identical arrangement at 3 percent, and by 2012 was receiving a 36 percent annuity payment on top of his regular salary, records show.
Their attorneys point out that, contrary to the state's claims, the annuity payments were legally approved by the Munster School Board, and not identified as problematic in multiple contemporary State Board of Accounts audits.