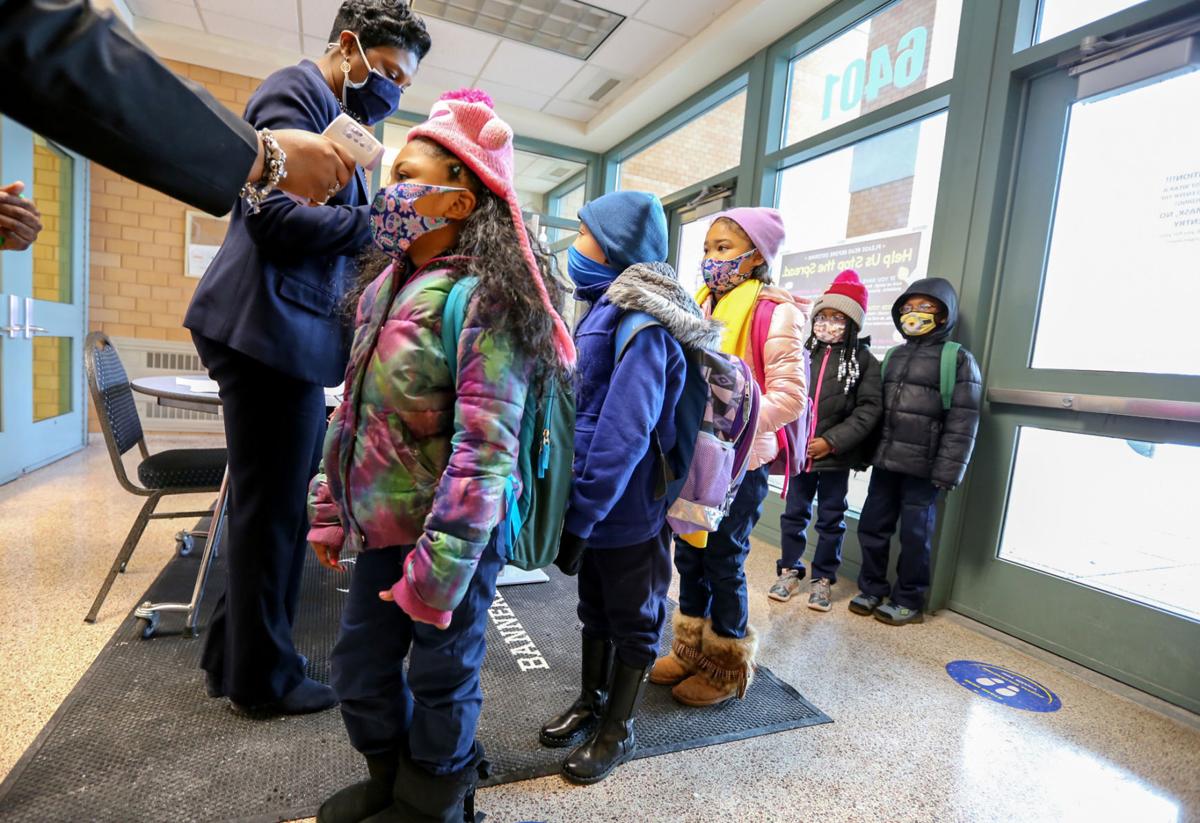 While the number of new COVID infections in Indiana have risen to levels not seen for a year and are fueled by the more contagious Delta variant, state officials continue to resist requiring masks for students and staff soon returning to classrooms.
"We are very strongly recommending that everyone in schools, and in the state really, follow the CDC recommendations with regards to masking and that is masking students, teachers and staff in schools at all times," Indiana State Health Commissioner Dr. Kristina Box said during a COVID update Friday afternoon.
Only about 34 percent of Hoosiers between the ages of 16 and 18 are vaccinated against COVID 19 and the figure is even less at about 20 percent for those 12 to 16 years old, she said.
"So we don't have very many students that are vaccinated," she said.
But the state has heard "clearly" from local elected officials and schools "that they want to make these decisions locally," Box said on the question of a mask requirement.
"We are giving strong recommendations, strong guidance and giving the science behind those strong recommendations and guidance and then allowing them to make that decision," she said.
Many districts in Northwest Indiana made masks optional for students and staff this coming year. Some have said they recommend non-vaccinated students wear masks, but only a few, including School City of Hammond, School City of East Chicago and Gary Community School Corp., are requiring them. 
Most of the districts in the Region have said they will follow any updated guidance or mandates from state and local health officials pertaining to masking and other safety protocols.
Questions from the media Friday about the lack of state mandate for masks in the classroom came after Box announced that COVID-19 is on the rise again in Indiana and across the country. Indiana is averaging more than 900 new cases a day, which is on par or a little ahead of last year this time.
What is different this year is that the state has "the most powerful tool available to prevent disease" in the form of three highly effective vaccines, Box said. Yet almost half of all eligible Hoosiers have yet to receive a single dose of a COVID-19 vaccine.
The biggest threat is the Delta variant, which she said is fueling the current increase in cases. This variant spreads more than twice as easily as compared to other strains and each infected person can infect an average of eight or nine other people.
Hospitalizations due to COVID are also up, with nearly 8,000 people across the state hospitalized this past week, which is more than a month ago, Box said.
While the vaccination rate across the state had been falling, there was an uptick last week with the highest rate of first dose vaccinations since the end of May, according to Dr. Lindsay Weaver, chief medical officer at the Indiana State Department of Health.
"And since the beginning of the month, the percentage of fully vaccinated individuals has increased among every age group," she said.
Box said she believes the increase in vaccination rates will continue, "but I can't speak for everyone's sense of personal responsibility."
While there is no mask mandate, Box said the state has talked to school officials about combating the spread of COVID by improving air quality in buildings with filtering and increased turnover of air.
"Those are the kinds of things that hospitals do on a regular basis that really do decrease infection," she said.