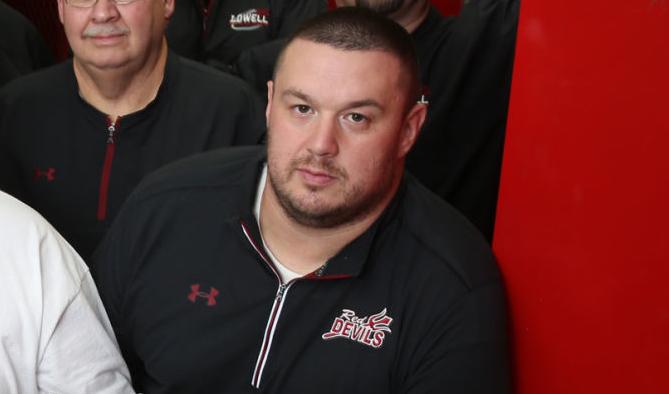 INDIANAPOLIS — The state's auditing agency is demanding the former football coach at Kankakee Valley High School repay thousands of dollars in football fundraising donations that it claims the coach simply pocketed.
The State Board of Accounts is seeking $3,700 in missing money, and $4,793.46 in special investigation costs, from Derek Thompson, who resigned June 21 after four months at Kankakee Valley with no public explanation and without ever coaching a Kougars game.
According to the audit, Thompson oversaw a May golf outing to raise money for the football team. Players solicited donations from local businesses that were asked to pay $150 to sponsor a hole at the golf event.
School and bank records show that six checks from sponsors made out to the school were deposited in Thompson's personal account, and money from eight additional sponsors, including five who paid cash, never was turned over to the school district's extracurricular treasurer.
In addition, Thompson requisitioned $1,200 in golf outing proceeds, supposedly for participant cash prizes. However, no cash prizes were awarded to golfers, and the next day Thompson deposited $1,100 cash in his bank account, according to the audit.
The audit also found that Thompson failed to turn over $250 cash to the school district that he collected through the sale of $100 football "gear packs" to his players.
Thompson declined to comment on the audit when contacted Tuesday by The Times. According to the audit, Thompson also refused to meet with State Board of Accounts officials to discuss the missing money.
As a result, the agency forwarded its audit report to the Jasper County prosecutor and Indiana attorney general for possible criminal or collections actions.
Thompson was an eight-year defensive coordinator for the football team at Lowell High School, his alma mater, prior to being hired in February at Kankakee Valley.
He also was an assistant coach at Lake Central High School and Merrillville High School after playing football at Manchester College.
In July, Thompson was arrested by the Lowell police department for allegedly depositing six golf outing fundraising checks worth $875 meant for Lowell High School into his personal bank account, according to a probable cause affidavit.
It appears, however, that prosecutors did not charge Thompson in connection with the incident, as Lake County court records show no pending or resolved criminal case against him.
A state audit of the Tri-Creek School Corp., which includes Lowell High School, is due to be released early next year.