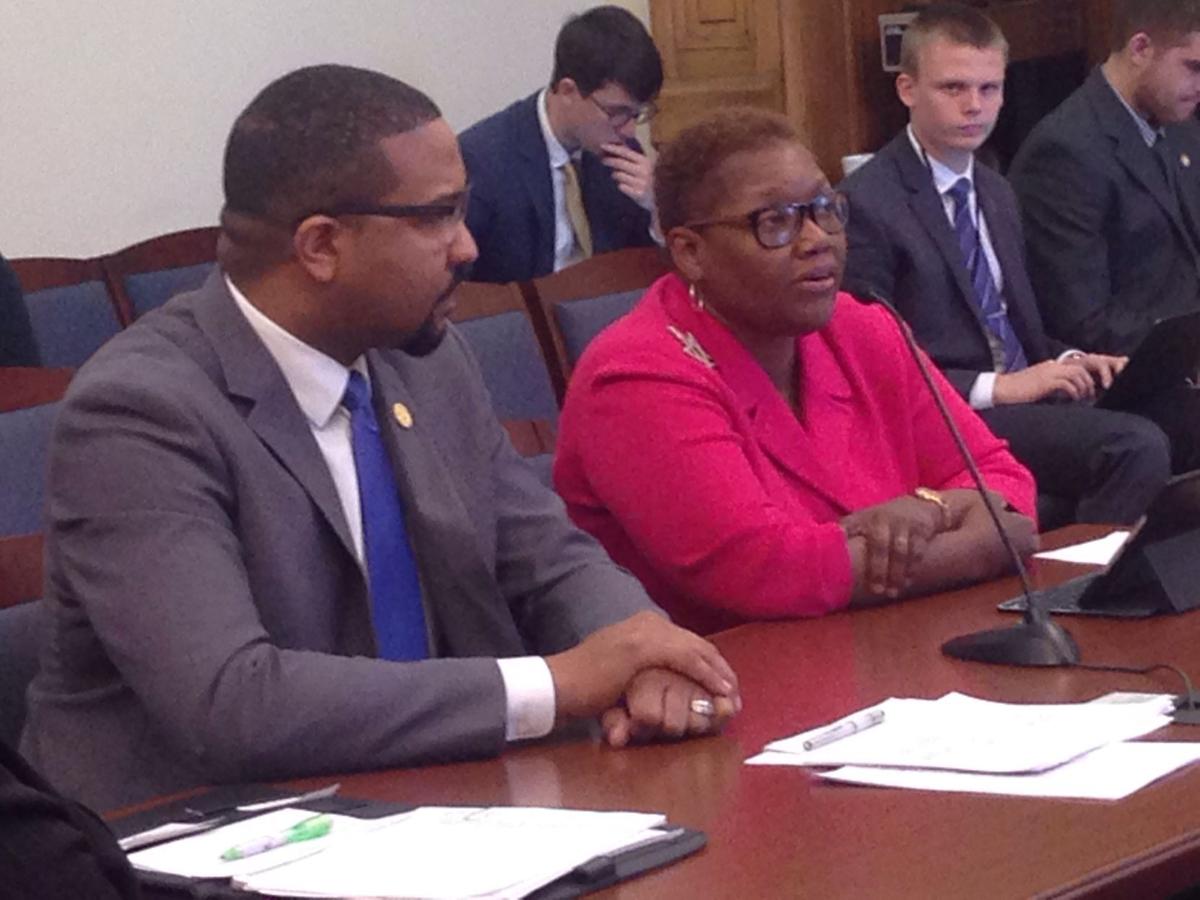 INDIANAPOLIS — The finances of the debt-ridden Gary Community School Corp. would be completely taken over by a state-appointed emergency manager under legislation unanimously approved Thursday by a Senate committee.
Senate Bill 567, sponsored by state Sens. Luke Kenley, R-Noblesville, and Eddie Melton, D-Merrillville, aims to definitively resolve the Gary school corporation's late vendor payments, delayed payrolls, annual operating deficit and $101 million debt burden.
"Although they are in a very difficult position and their finances are really in bad shape right now ... I think that it is possible that they could get themselves righted through this process without having to have a lot of grants and monies coming from the state," said Kenley, chairman of the Senate Appropriations Committee.
Under the plan, the Indiana Distressed Unit Appeals Board would appoint an emergency manager and chief financial officer to supplant the elected school trustees on all financial issues pertaining to Gary Community School Corp. for up to five years.
The emergency manager, assisted by the CFO, would craft the school corporation's budget with a focus on paying off debt, could negotiate reduced payments to creditors and adjust employee salaries after current labor contracts expire.
A three-person Fiscal Management Board, with members appointed by the school trustees, city mayor and state superintendent of public instruction, could advise the emergency manager, but his or her decisions would be subject to approval by DUAB.
DUAB also would be allowed to award grants to the school corporation if it hits specific financial targets, as well as forgive outstanding state loans to Gary schools or award additional zero-interest loans, if needed.
Meanwhile, the school trustees would be charged with improving academic performance in Gary schools subject to the financial limitations imposed by the emergency manager.
Melton said he would prefer Gary residents had more say in the financial restructuring of their school corporation, as he proposed in Senate Bill 564, but he acknowledged that anything is better than nothing when it comes to dealing with the district's "unprecedented financial crisis."
"We want to be sure that every child has a fair shot, a fair chance," Melton said. "They're not just Gary children, they're the state of Indiana's children, they're all our children."
School Trustee Nellie Moore and Gary Mayor Karen Freeman-Wilson also endorsed the state financial takeover plan for Gary schools, since using a school board-appointed financial specialist for the past two years so far has failed to balance the books.
"I understand that as the school corporation goes, so does the city of Gary," Freeman-Wilson said. "A viable fiscal manager and a viable CFO are at the center of this solution."
The full Senate next week likely will consider possible changes to the legislation and vote on whether to advance it to the House.
"I understand that as the school corporation goes, so does the city of Gary. A viable fiscal manager and a viable CFO are at the center of this solution." — Gary Mayor Karen Freeman-Wilson
Get Government & Politics updates in your inbox!
Stay up-to-date on the latest in local and national government and political topics with our newsletter.