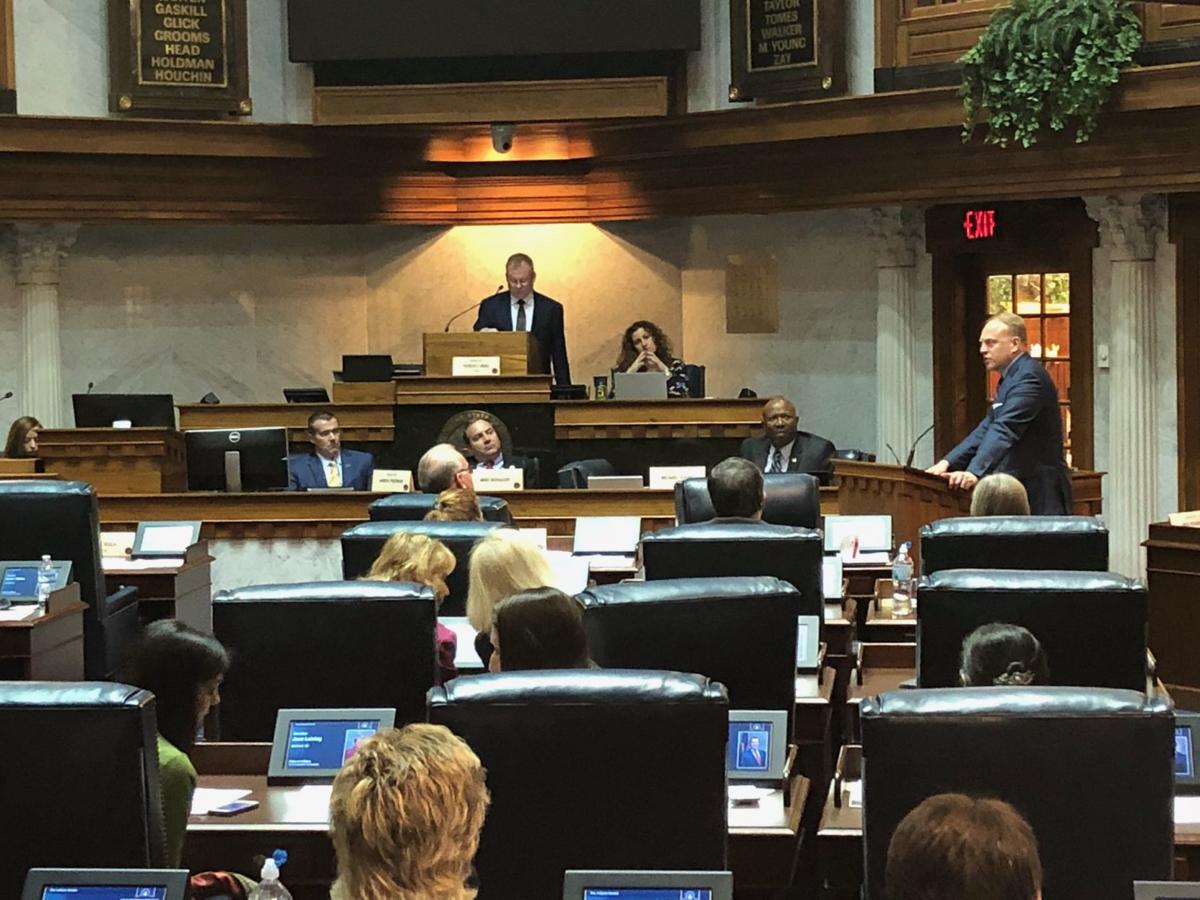 INDIANAPOLIS — The attorney general's office is eager to defend a proposed restriction on a specific abortion procedure that's rarely used in Indiana, despite similar laws enacted by eight other states already being struck down in federal courts.
Solicitor General Thomas Fisher, who typically represents the state in legal challenges to abortion statutes, told the Senate Judiciary Committee on Wednesday he believes there still are multiple avenues for establishing the constitutionality of House Bill 1211.
Fisher insisted that every prior ruling striking down similar abortion restrictions elsewhere are pending on appeal in higher courts, including a petition from Alabama seeking U.S. Supreme Court review that may be granted or denied as soon as next month.
"The Supreme Court has never addressed whether this procedure enjoys constitutional protection," Fisher said.
The Indiana legislation would prohibit dilation and evacuation abortions, which the proposal calls "dismemberment abortion," except when a woman otherwise would suffer "substantial and irreversible physical impairment of a major bodily function."
State records show in 2017 that 27 women obtained an abortion in Indiana using the procedure, out of 7,778 total abortions.
All 27 were completed at hospitals in Indianapolis or Carmel.
The procedure most commonly is used between 13 and 20 weeks of pregnancy when prenatal testing indicates serious health risks for either the fetus or the pregnant woman if the pregnancy is carried to term.
Supporters of the measure insisted the procedure is "barbaric" because it requires a doctor to uses forceps, tongs, scissors or similar instruments to remove a fetus from a woman's uterus.
However, according to the American College of Obstetricians and Gynecologists, dilation and evacuation is the safest method for completing an abortion after 13 weeks of pregnancy.
State Sen. Tim Lanane, D-Anderson, said following more than an hour of public testimony from supporters and opponents of the measure that there's no question the proposed legislation unlawfully burdens abortion access.
"No matter how much the proponents of these bills dislike it, the fact is, in the United States, a woman has a right to choose," Lanane said. "It's very clear this is an unconstitutional law."
Katie Blair, ACLU of Indiana director of advocacy and public policy, said the civil rights organization will challenge the proposal in court if it ultimately is approved by the Republican-controlled General Assembly and enacted into law by Republican Gov. Eric Holcomb.
Fisher acknowledged that the state has cumulatively paid millions of dollars to the ACLU in recent years to reimburse the group's legal fees following successful court challenges to unconstitutional statutes enacted by Hoosier lawmakers.
Nevertheless, the House-approved measure passed the Senate committee on a 7-3 party-line vote.
It now goes to the full Senate for possible amendment and final approval next week.