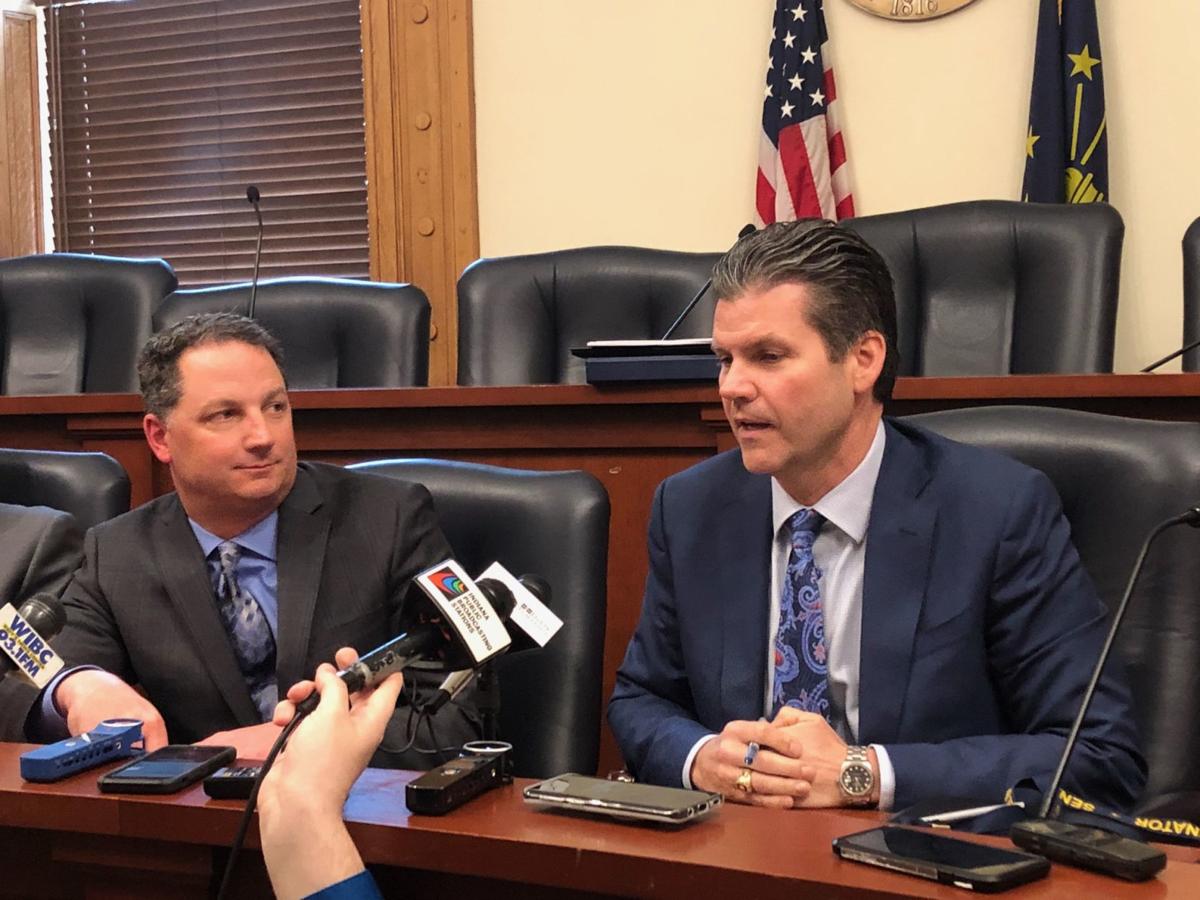 INDIANAPOLIS — Hoosier lawmakers learned Wednesday that Indiana is expected to collect roughly the same amount of tax revenue as the estimate they've been using since December to craft the state's next two-year budget.
The revised revenue forecast predicts a dip of $33.2 million in tax receipts compared to the December forecast.
But that's relatively insignificant in light of the $33.5 billion in total revenue the state is projected to take in during the 2020 and 2021 budget years, with an average annual revenue increase of 2.55%.
"We can work it out," said state Rep. Todd Huston, R-Fishers, sponsor of the House Bill 1001 budget proposal. "We'll figure out a way to get to a good spot that funds the priorities."
Statehouse leaders generally prefer a stable revenue forecast to avoid having to make deep cuts to the proposed budget in the final days of the annual legislative session if state revenue is predicted to falter.
Likewise, a glowing revenue forecast can set off a stampede of funding requests by lawmakers for special projects in their districts.
State Sen. Ryan Mishler, R-Bremen, chairman of the Senate Appropriations Committee, said the challenge ahead is to merge the Senate and House versions of the budget, with a particular focus on the major spending categories of education, Medicaid and the Department of Child Services.
"For the next two days, solid, we'll probably be discussing this on an ongoing basis. Late nights. That's how it works," Mishler said.
One slight complication is that the revised Medicaid estimate predicts increased services to aging Hoosiers will require the state to spend $65.2 million more than the fully-funded Medicaid forecasts included in the budgets passed by each Republican-controlled chamber.
"This does change things a little bit," Mishler said. "We have to sit down and see the priorities of the caucuses, and the administration, and see what we're willing to cut out, basically."
State Sen. Karen Tallian, D-Ogden Dunes, the top Democrat on the Appropriations Committee, said she doesn't see the need for any cuts given the state's bursting reserve accounts, and, in fact, probably could afford to further loosen the purse strings, without putting Indiana's top-rated finances at risk, to directly fund a 5% teacher pay hike and other unmet Hoosier needs.
"We have plenty of money if we would just prioritize our spending," Tallian said.
The General Assembly is expected to finalize the budget and adjourn its annual session by April 29.
Get Government & Politics updates in your inbox!
Stay up-to-date on the latest in local and national government and political topics with our newsletter.