Proposals for the state to immediately fund pay boosts for Hoosier teachers were defeated on party lines Thursday in the Republican-controlled Senate Appropriations Committee, just as they were last week by the GOP-led Indiana House.
State Sen. Karen Tallian, D-Ogden Dunes, and state Sen. Eddie Melton, D-Gary, both attempted to amend House Bill 1007 to direct more money to educators in the wake of a November Statehouse rally that saw some 15,000 teachers call on lawmakers to fund pay raises.
Tallian's plan would have extended the timeline for Indiana to retire a teacher pension obligation to 2045 from 2038, freeing up $100 million a year the Department of Education would be required to use to provide supplemental funding for teacher salaries.
Republican Gov. Eric Holcomb recommended a similar financial maneuver to increase teacher pay in his annual State of the State address Tuesday. But Holcomb urged lawmakers to wait until the next state budget is crafted in 2021 before acting on it.
Tallian, who likened her plan to taking money out following a home mortgage refinancing, insisted there's no need to wait because Indiana has more than $2 billion in its budget reserve that it could use to cover any eventualities.
However, state Sen. Ryan Mishler, R-Bremen, the committee chairman, said he'd rather not commit state lawmakers serving more than a decade from now to seven additional years of pension payments just to make some extra money available this year.
The Republican senators on the committee, including state Sen. Ed Charbonneau, R-Valparaiso, agreed with Mishler and voted 8-4 to reject Tallian's proposal.
Melton suffered an identical fate with his plan to add $100 million a year to the $37.5 million already appropriated for Teacher Appreciation Grants during the 2019-20 and 2020-21 school years.
"We have a unique opportunity if we're going to address fiscal issues in (House Bill) 1007 to address our teacher pay issues as well," Melton said to no avail.
The underlying legislation spends $291 million in surplus state revenue to cash-fund construction projects at six state universities — none in Northwest Indiana — instead of borrowing money to pay for new and improved campus buildings.
State Rep. Tim Brown, R-Crawfordsville, the sponsor, said using the one-time funds to avoid state debt will save Hoosier taxpayers approximately $130 million in interest costs over the next 20 years; money that then can be put toward ongoing expenses, such as teacher pay.
The fast-tracked measure was approved by the committee, 8-4.
It next week goes to the full Senate for a final opportunity for revisions and a decision on whether to send it to the governor, who has signaled he will sign it into law.
Red for Ed Action Day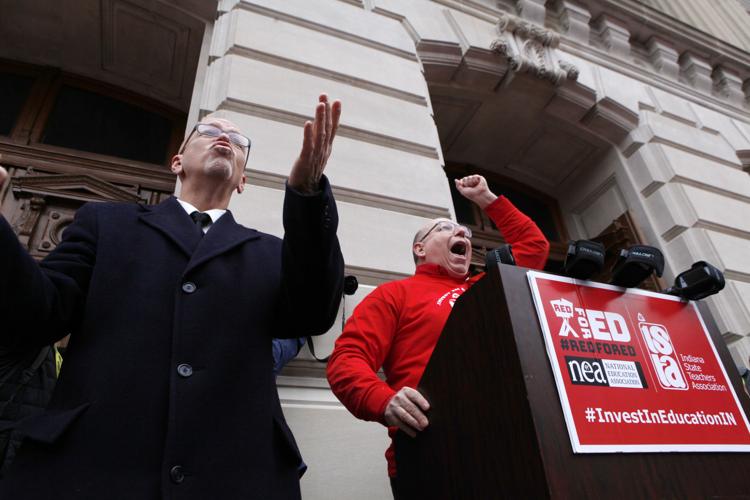 Red for Ed Action Day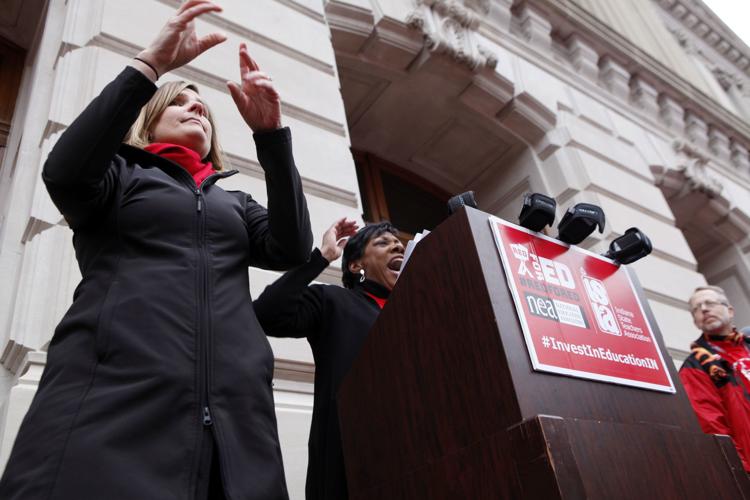 Red for Ed Action Day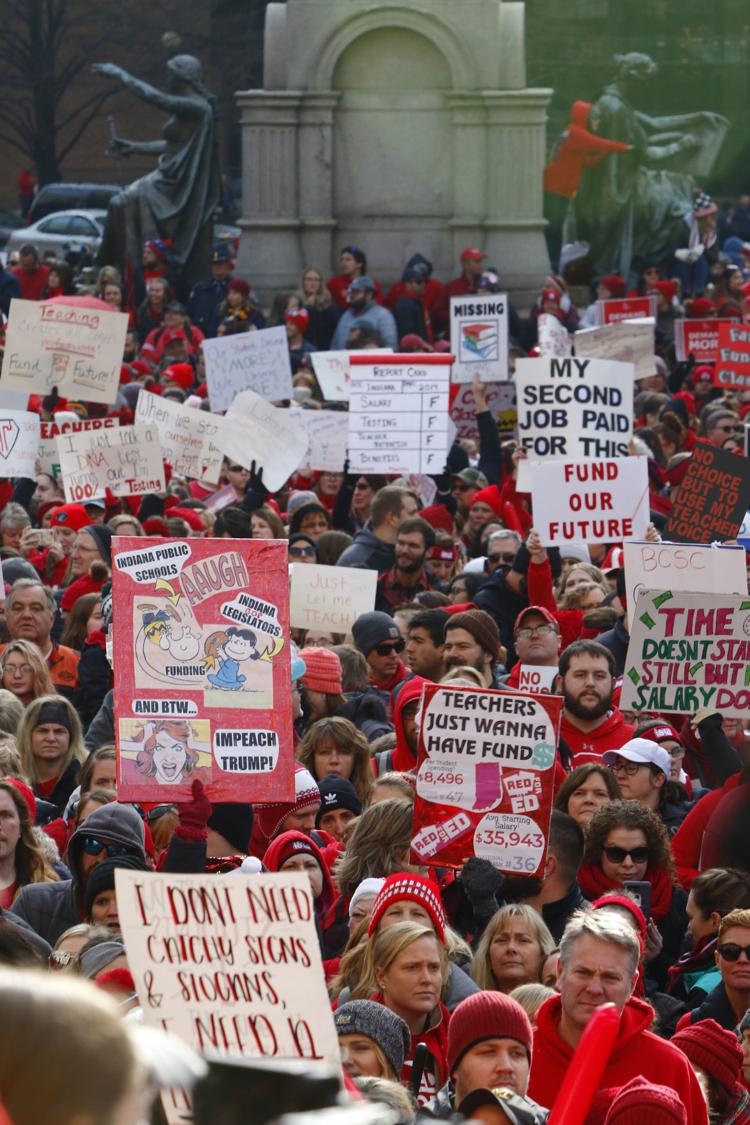 Red for Ed Action Day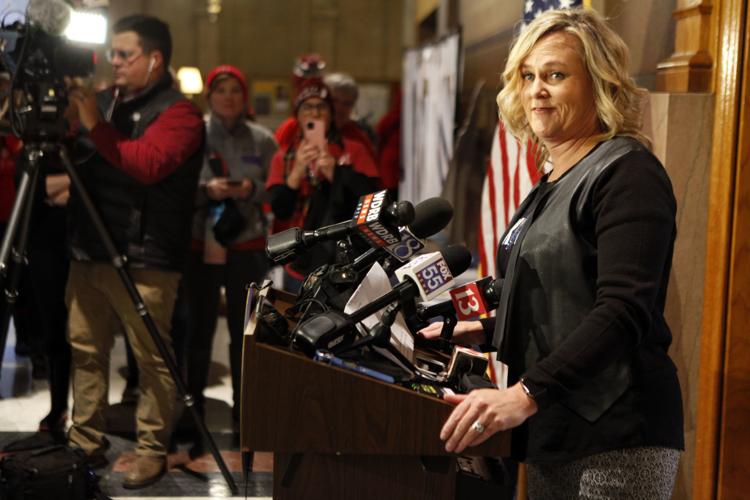 Red for Ed Action Day
Red for Ed Action Day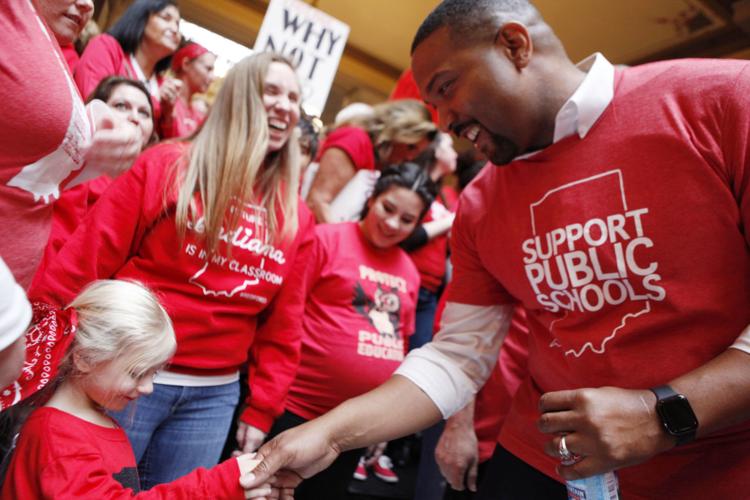 Red for Ed Action Day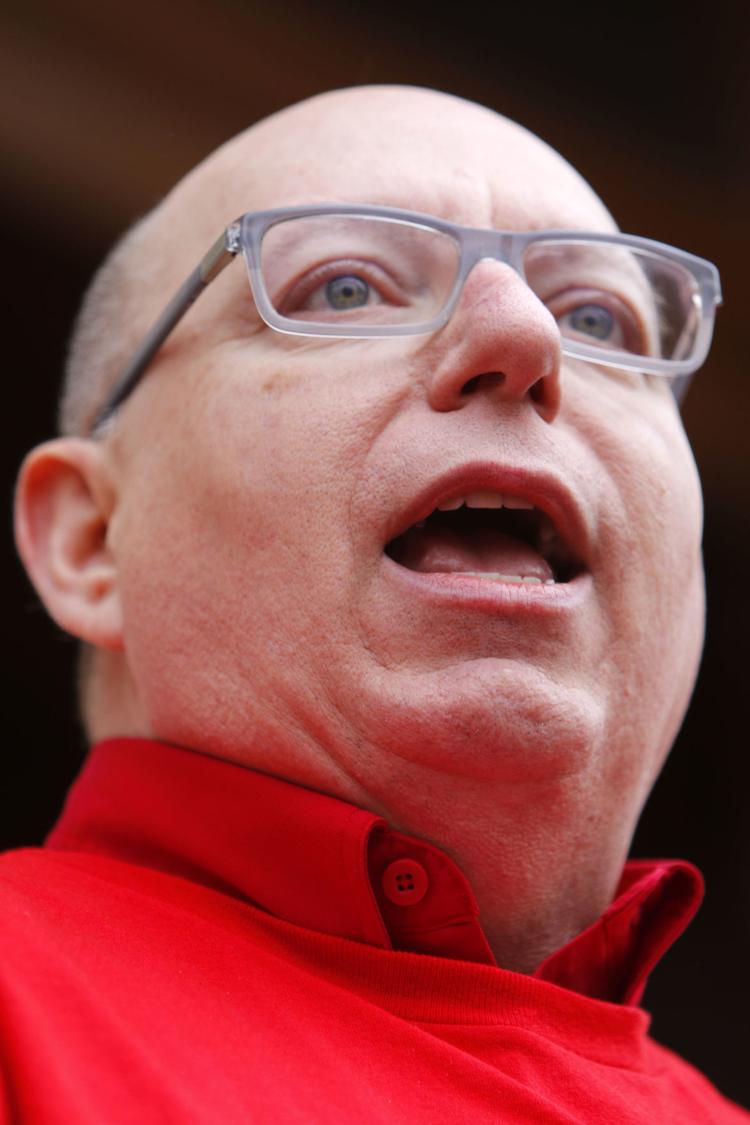 Red for Ed Action Day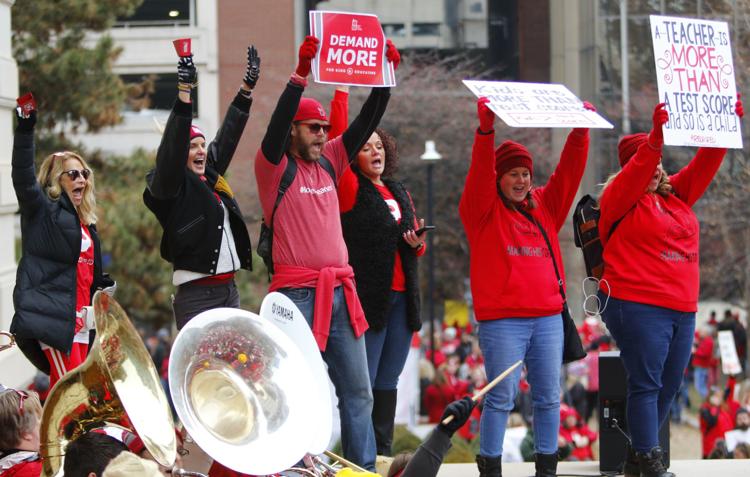 Red for Ed Action Day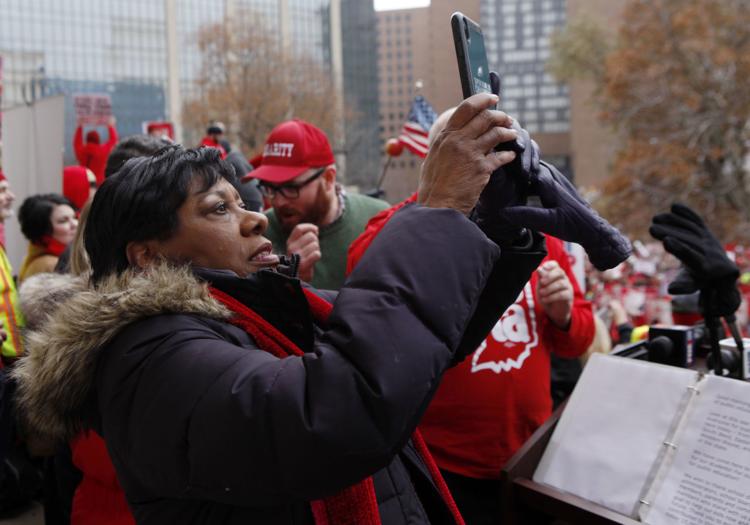 Red for Ed Action Day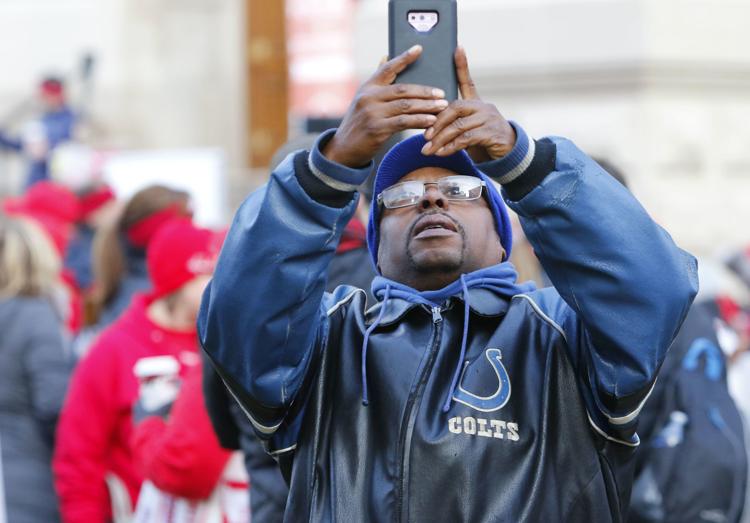 Red for Ed Action Day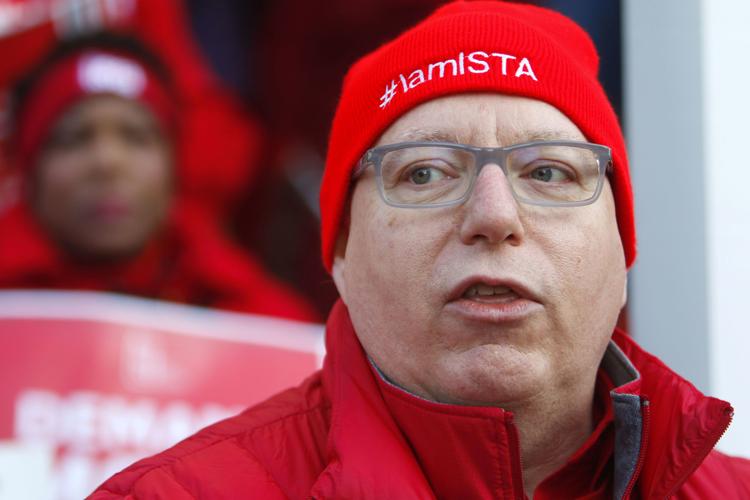 Red for Ed Action Day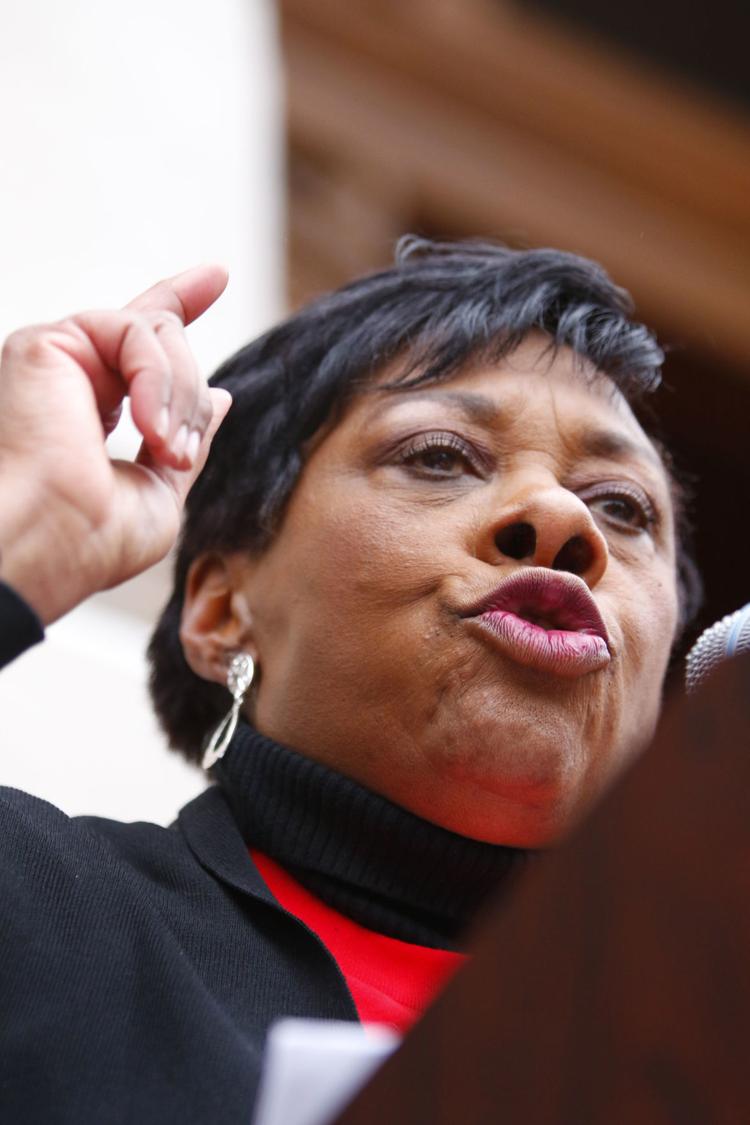 Red for Ed Action Day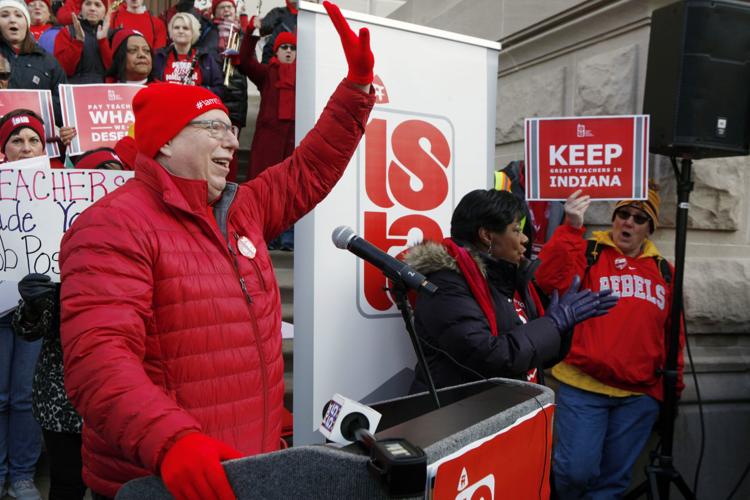 Red for Ed Action Day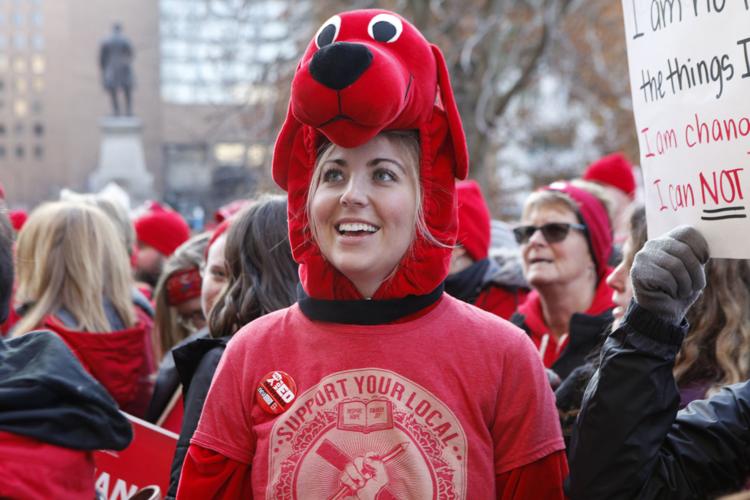 Red for Ed Action Day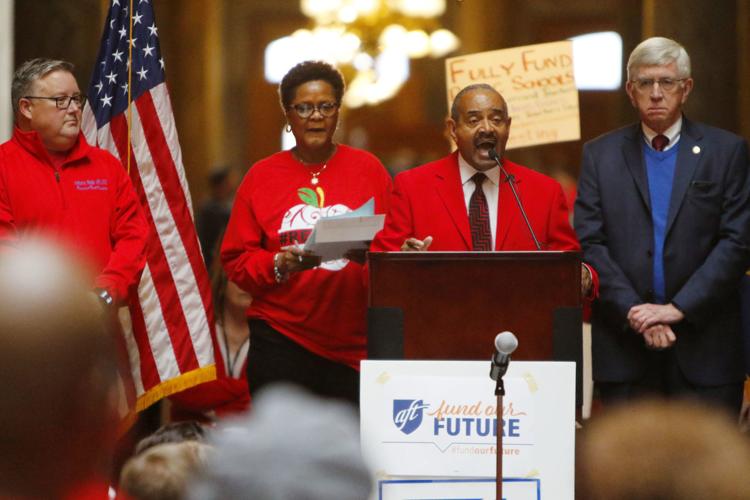 Red for Ed Action Day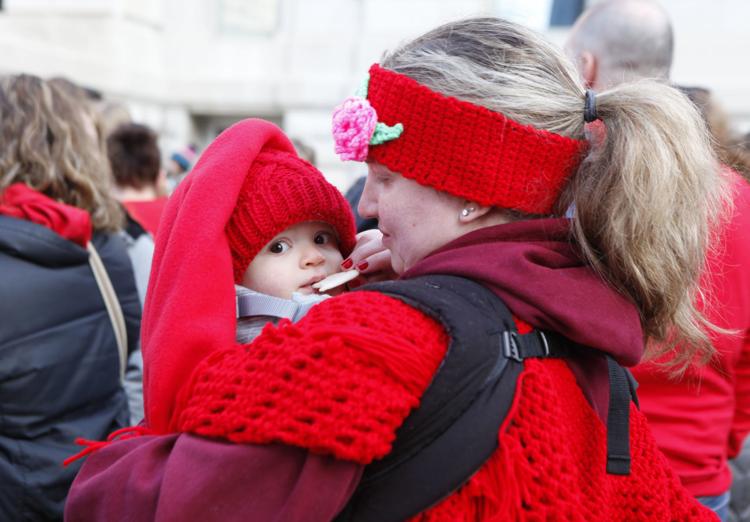 Red for Ed Action Day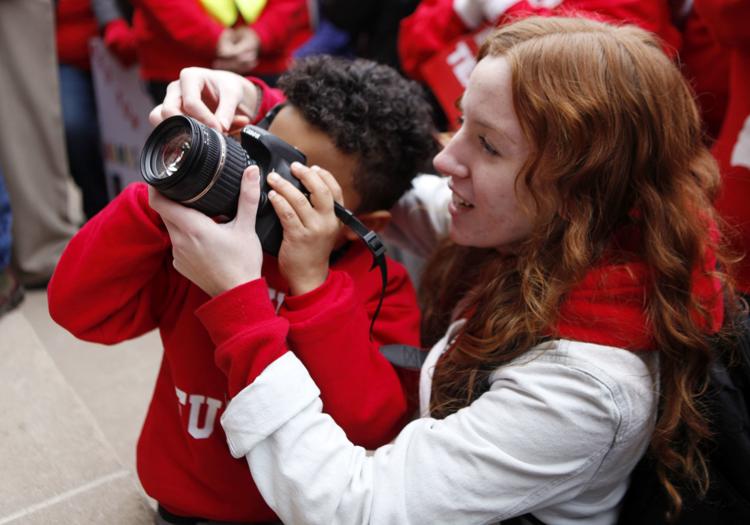 Red for Ed Action Day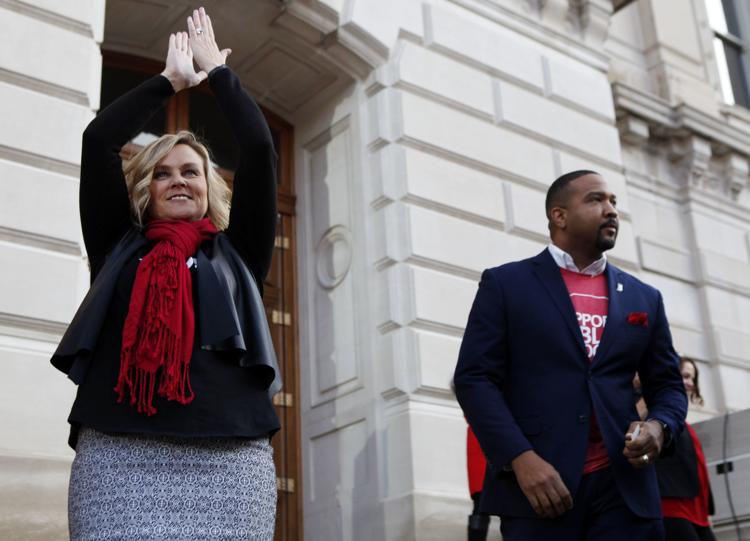 Red for Ed Action Day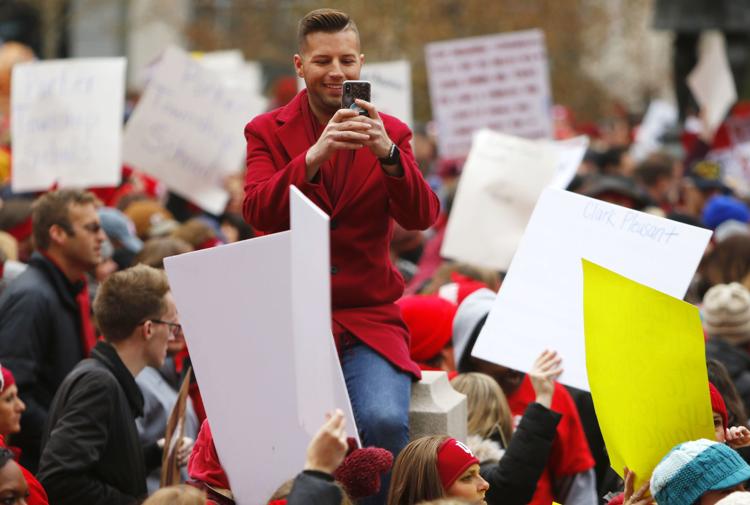 Red for Ed Action Day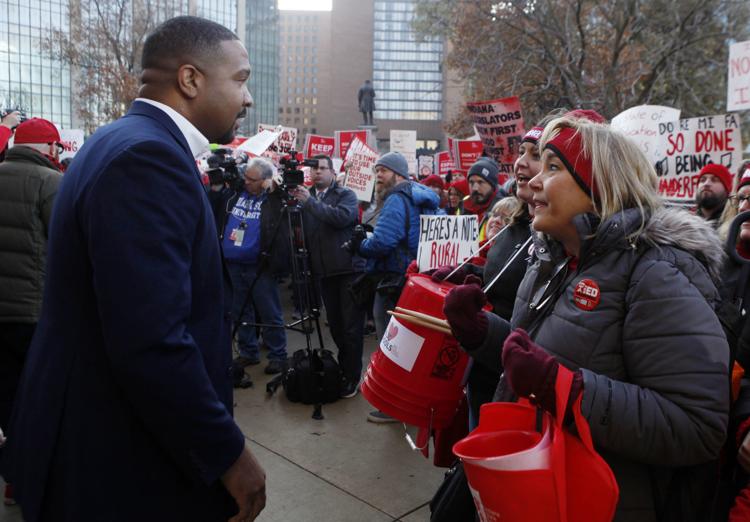 Red for Ed Action Day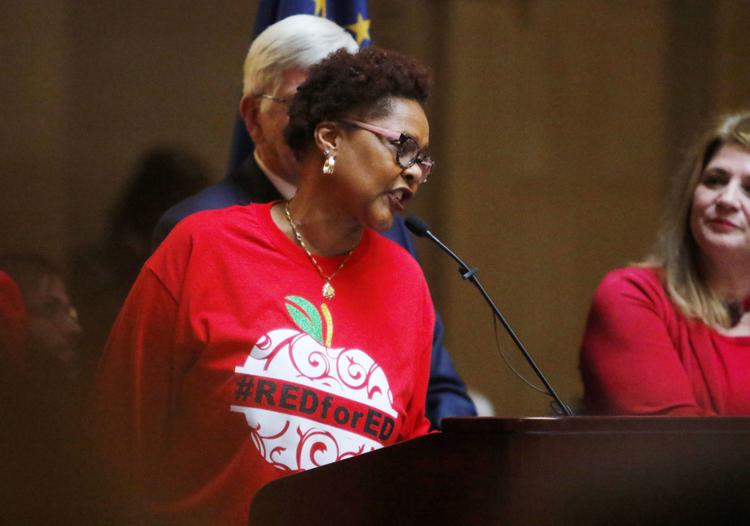 Red for Ed Action Day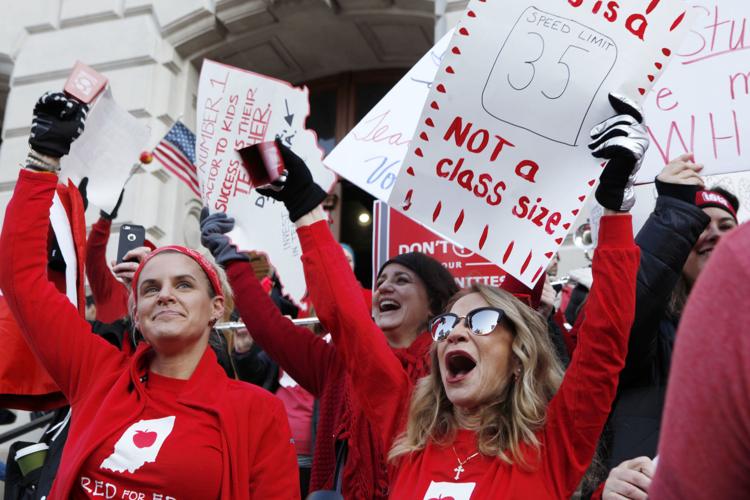 Red for Ed Action Day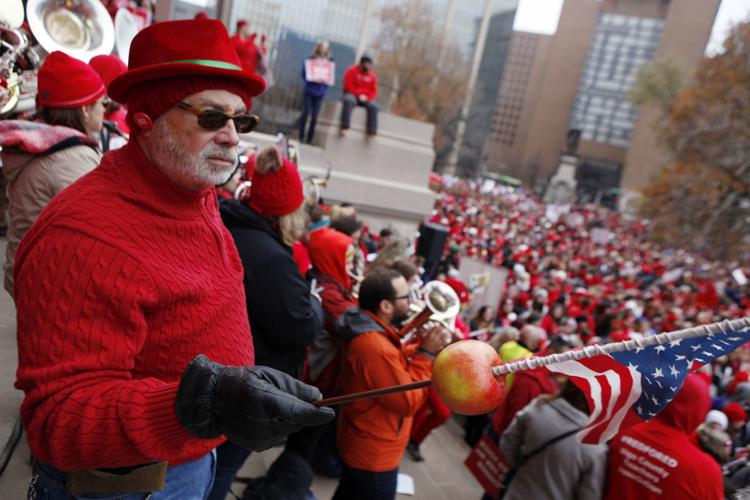 Red for Ed Action Day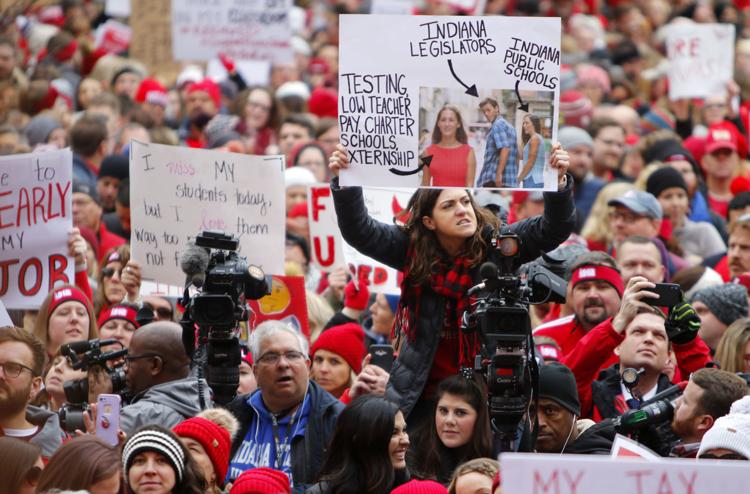 Red for Ed Action Day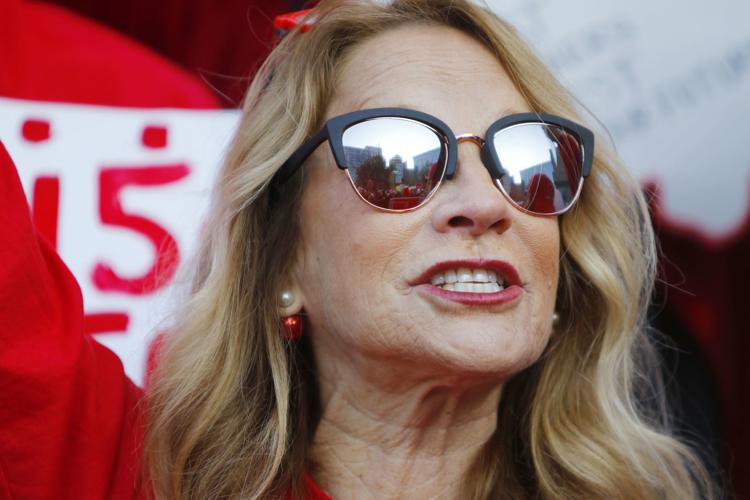 Red for Ed Action Day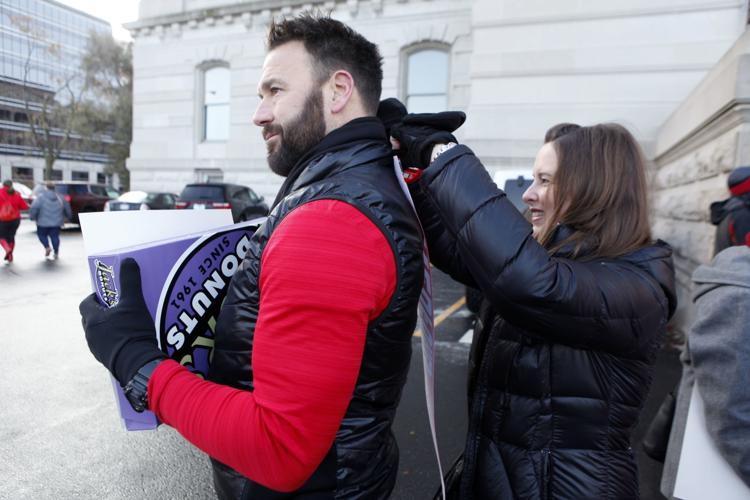 Red for Ed Action Day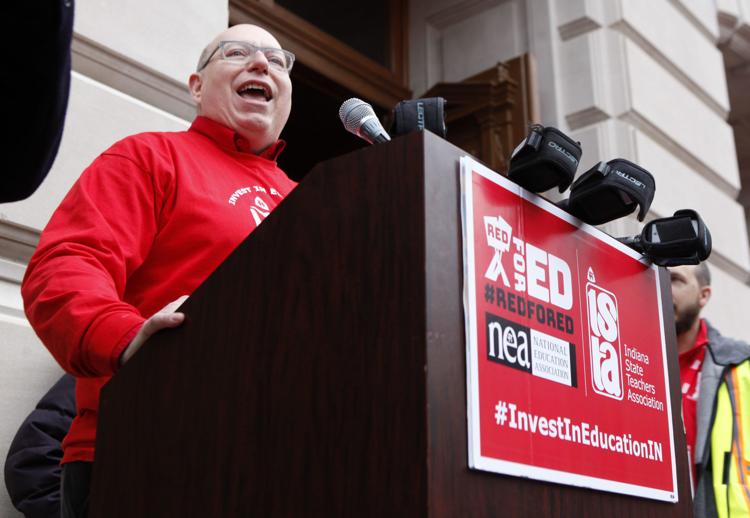 Red for Ed Action Day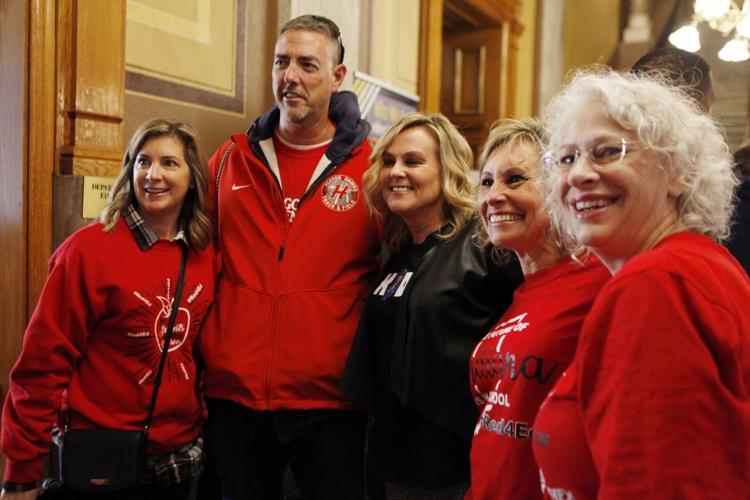 Gallery: Red for Ed Action Day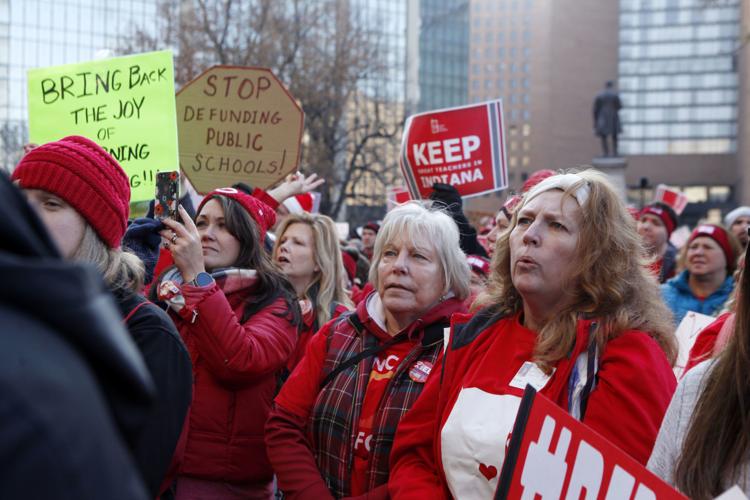 Gallery: Red for Ed Action Day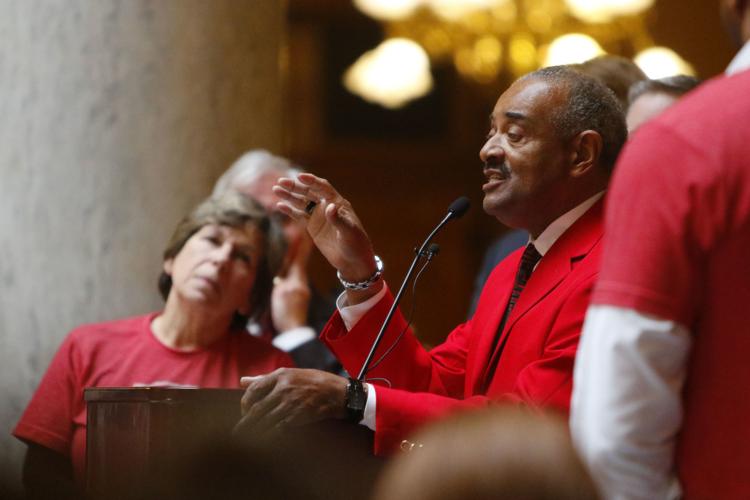 Gallery: Red for Ed Action Day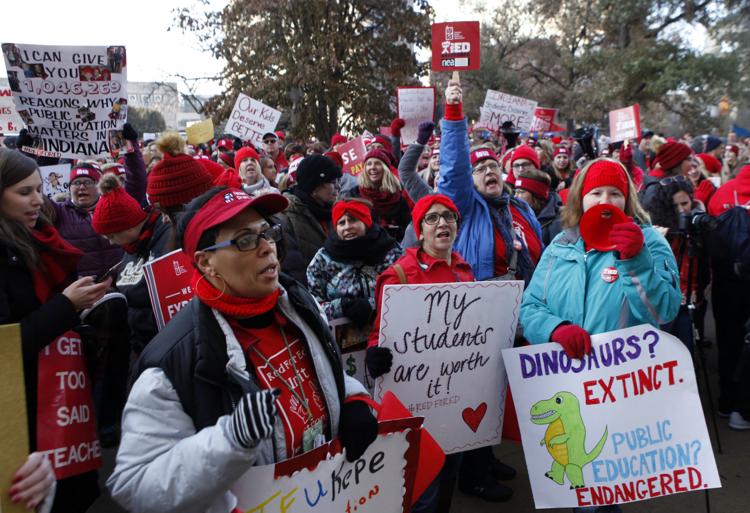 Gallery: Red for Ed Action Day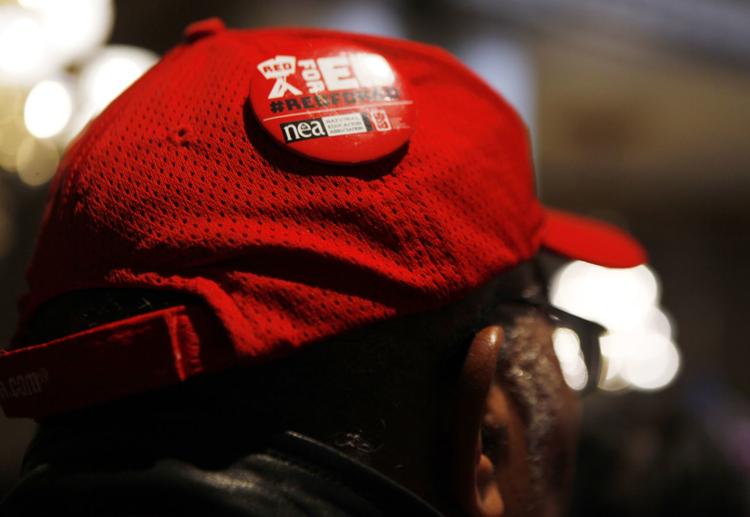 Gallery: Red for Ed Action Day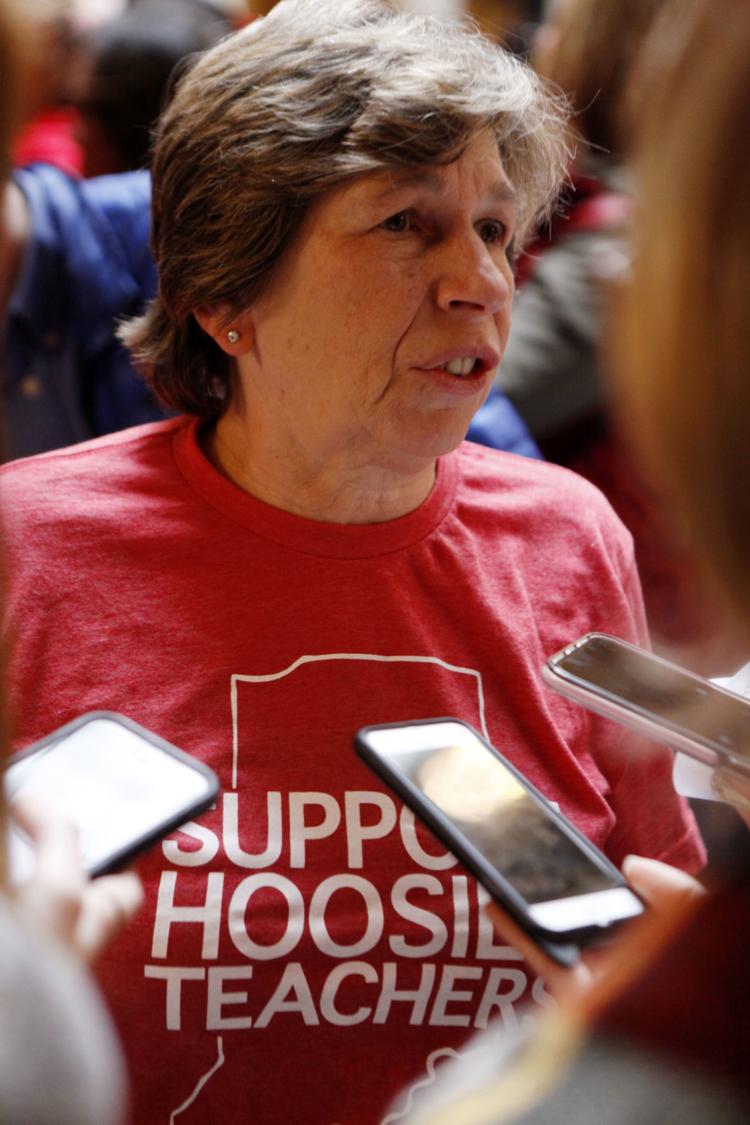 Gallery: Red for Ed Action Day
Gallery: Red for Ed Action Day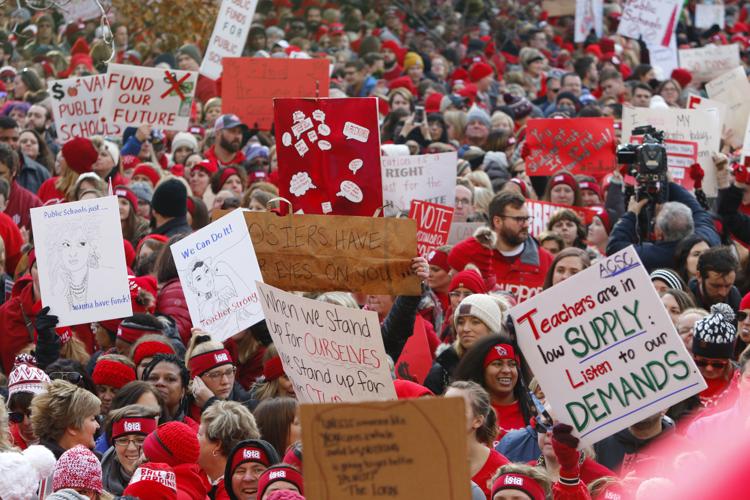 Gallery: Red for Ed Action Day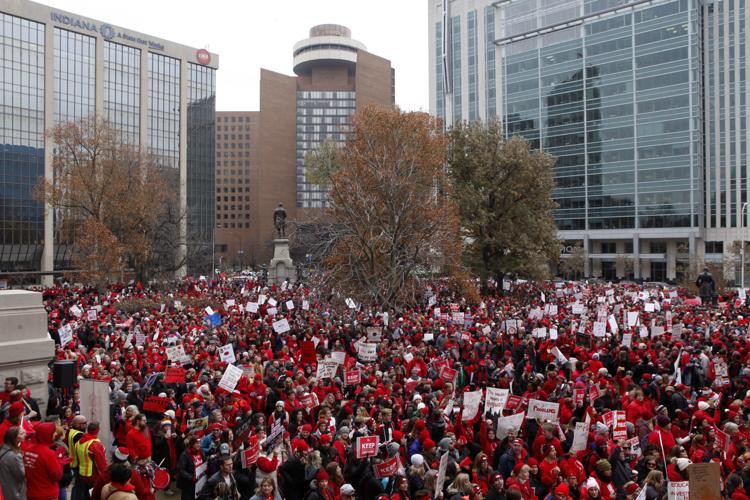 Gallery: Red for Ed Action Day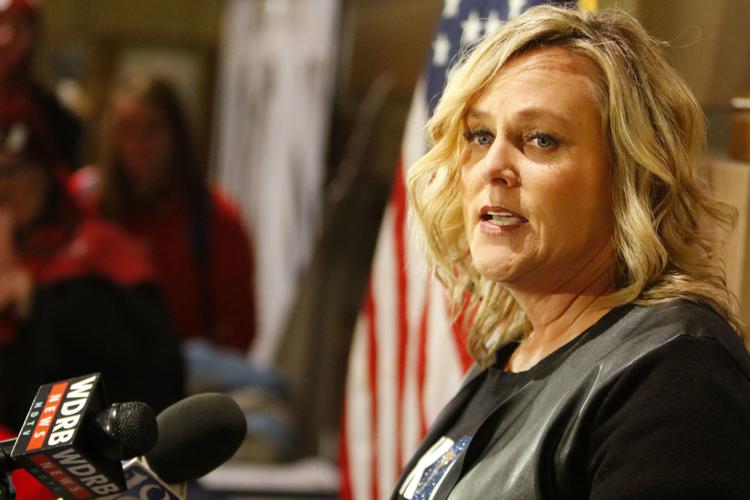 Gallery: Red for Ed Action Day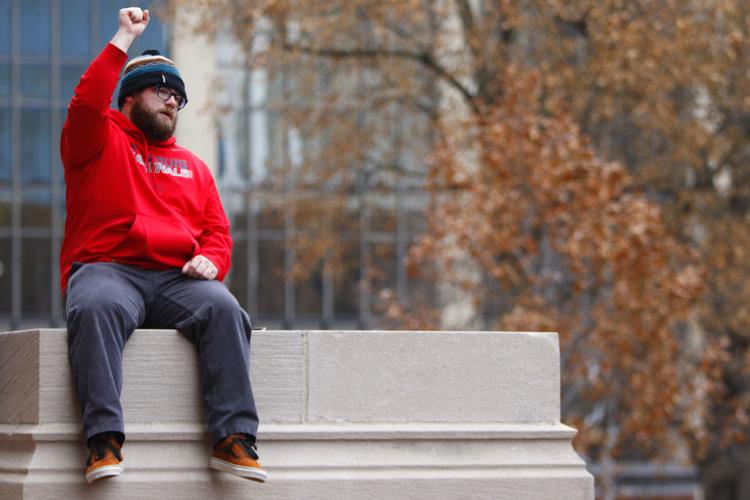 Gallery: Red for Ed Action Day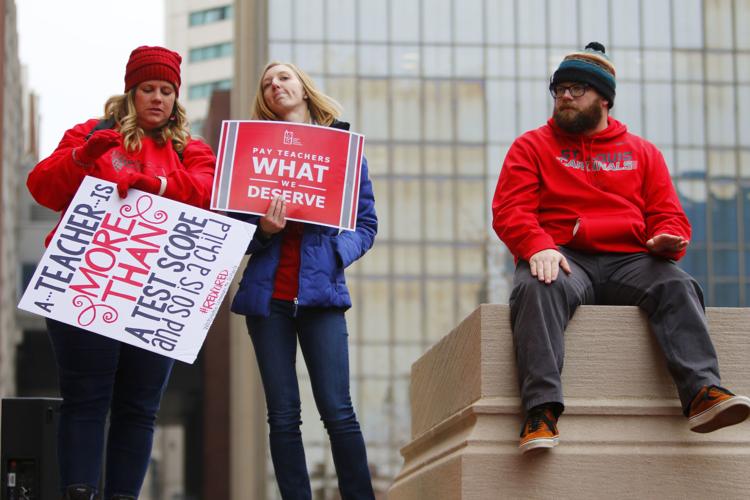 Gallery: Red for Ed Action Day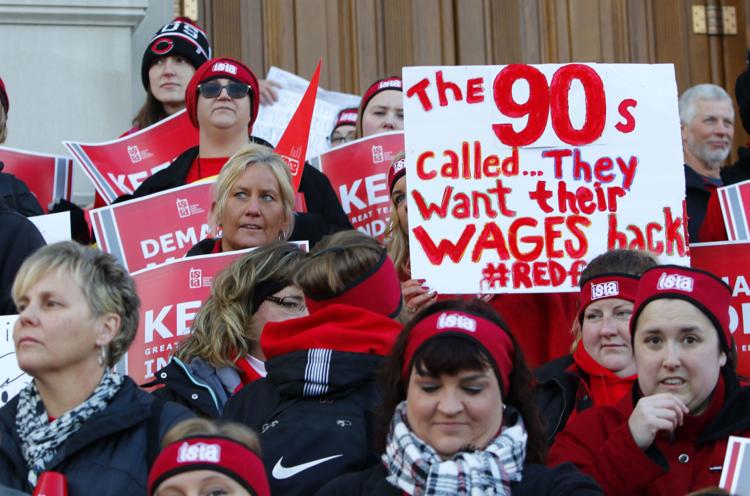 Gallery: Red for Ed Action Day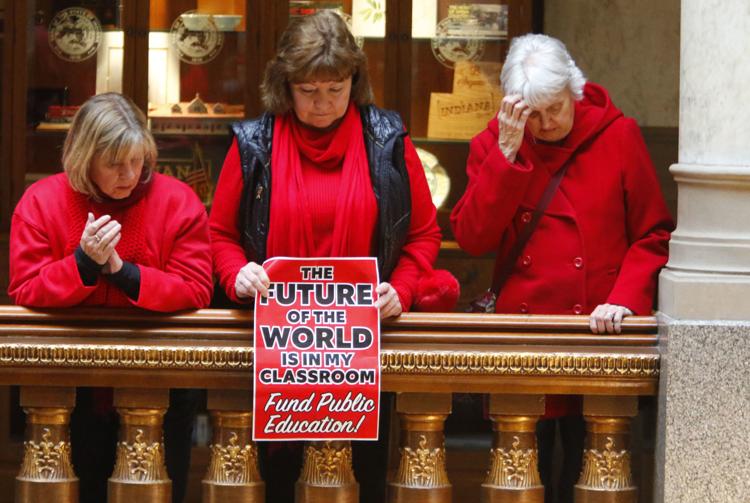 Gallery: Red for Ed Action Day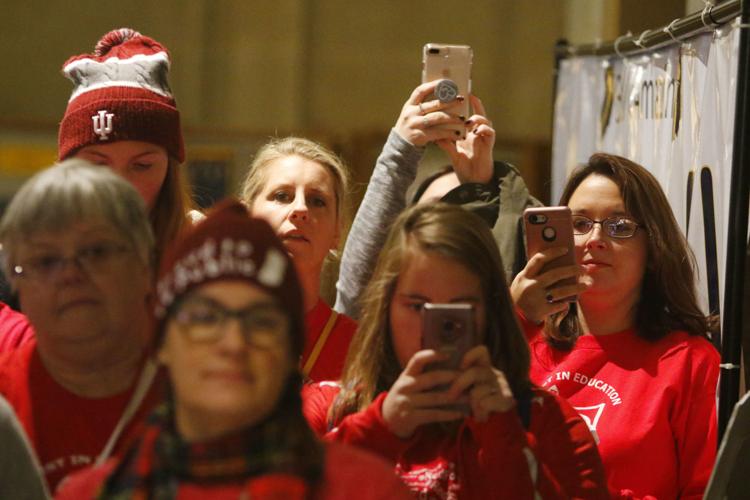 Gallery: Red for Ed Action Day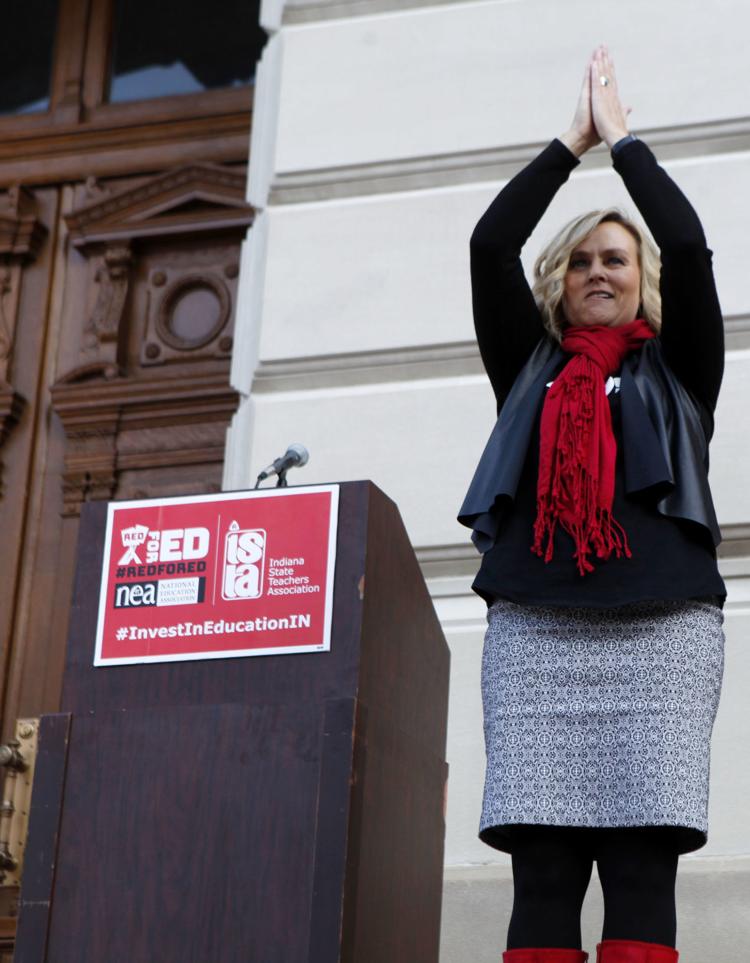 Gallery: Red for Ed Action Day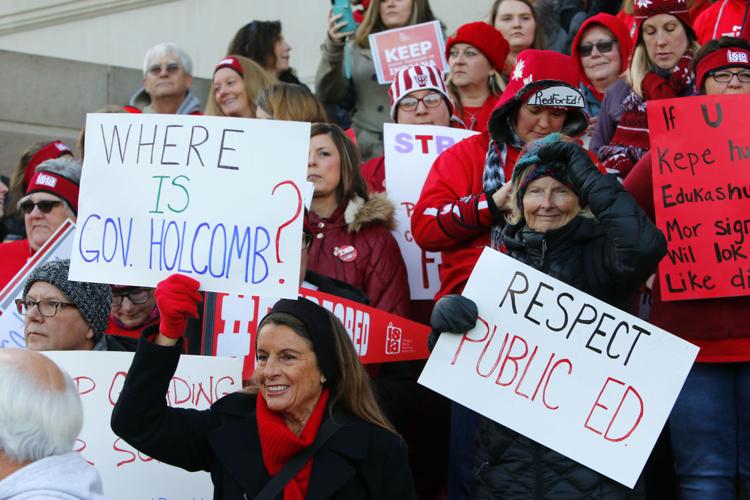 Gallery: Red for Ed Action Day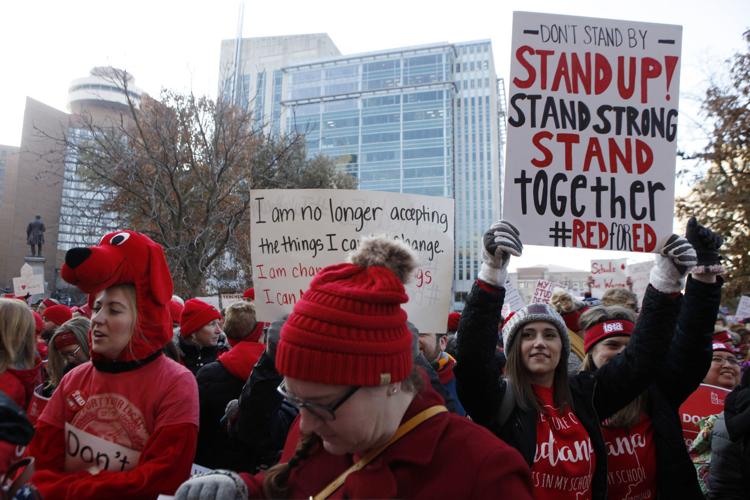 Gallery: Red for Ed Action Day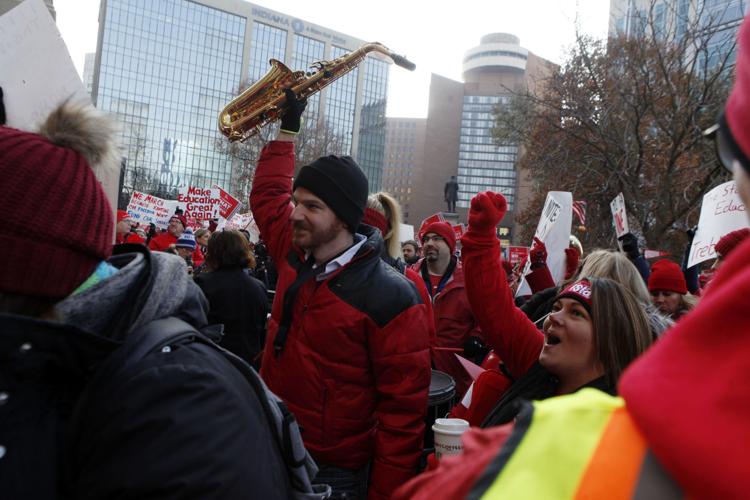 Gallery: Red for Ed Action Day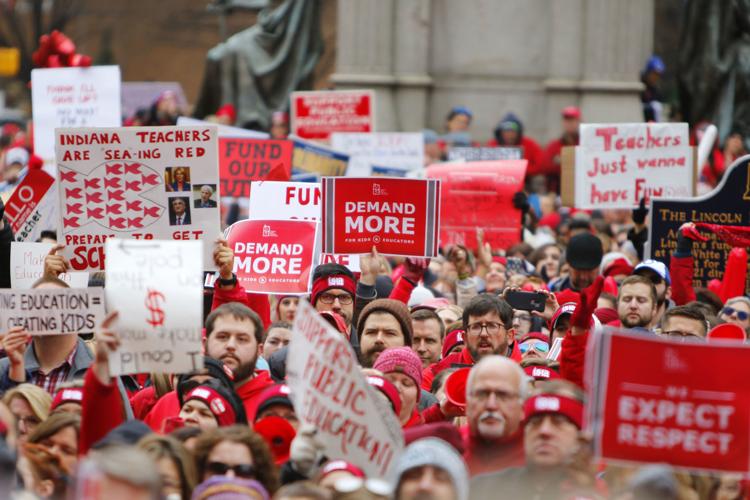 Gallery: Red for Ed Action Day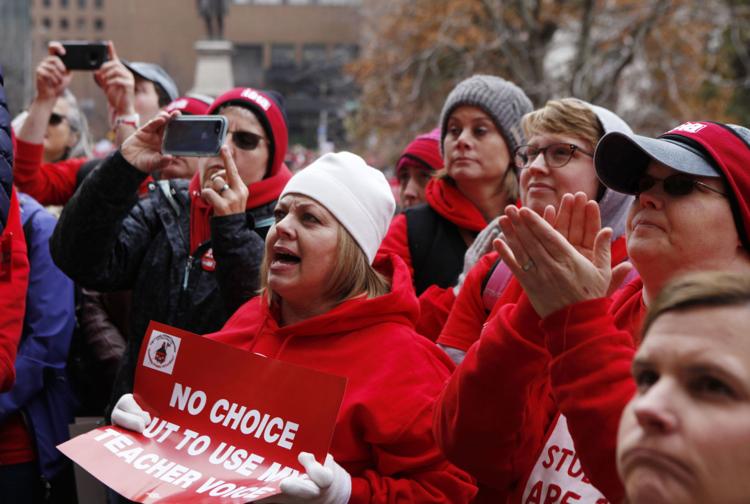 Gallery: Red for Ed Action Day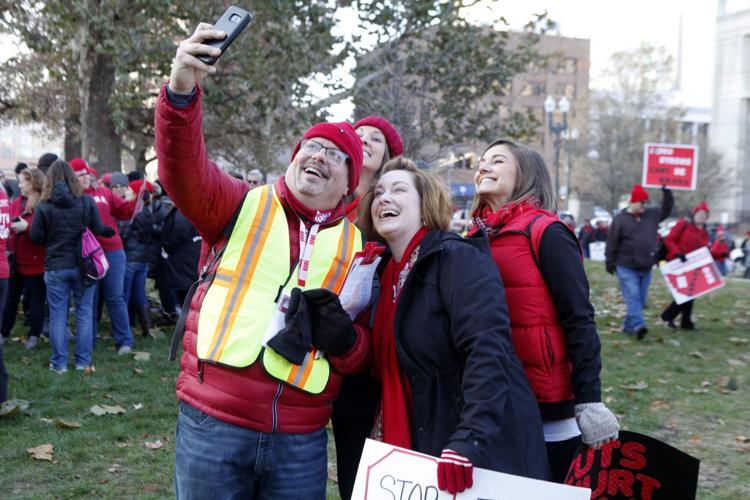 Gallery: Red for Ed Action Day
Gallery: Red for Ed Action Day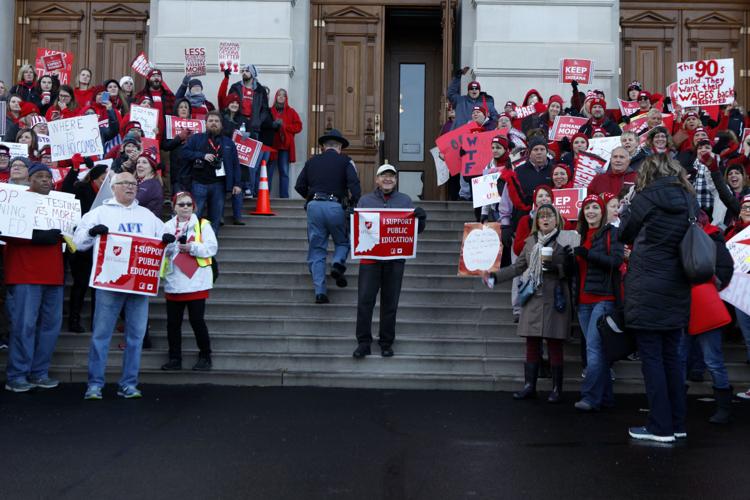 Gallery: Red for Ed Action Day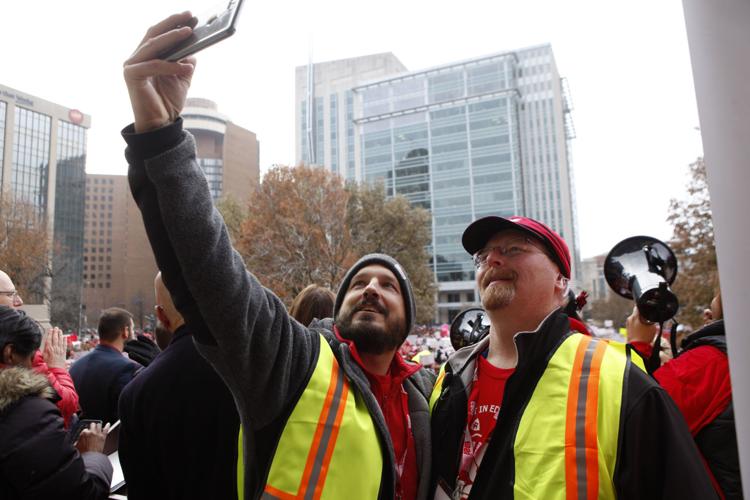 Gallery: Red for Ed Action Day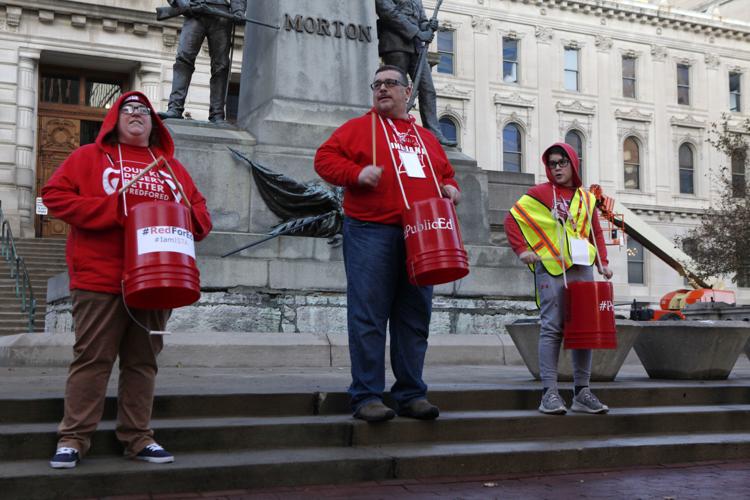 Gallery: Red for Ed Action Day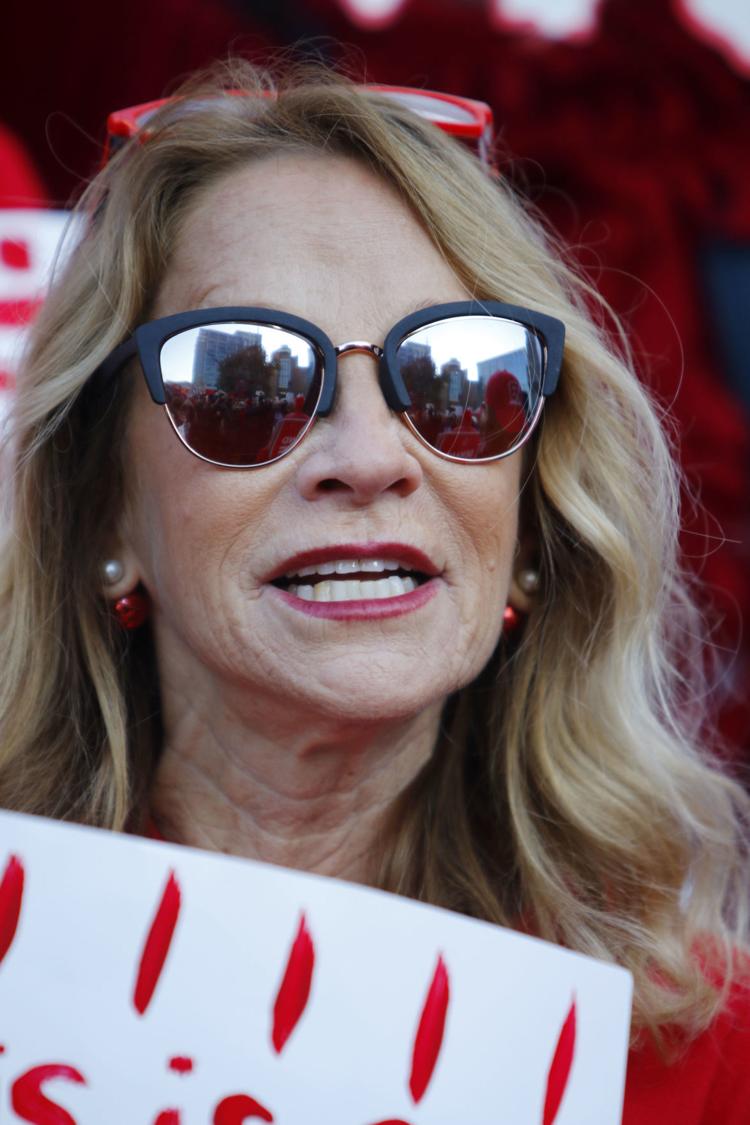 Gallery: Red for Ed Action Day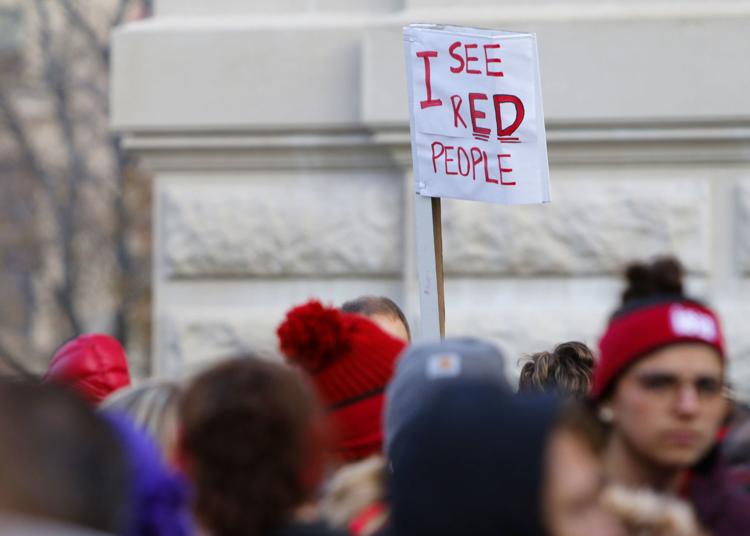 Gallery: Red for Ed Action Day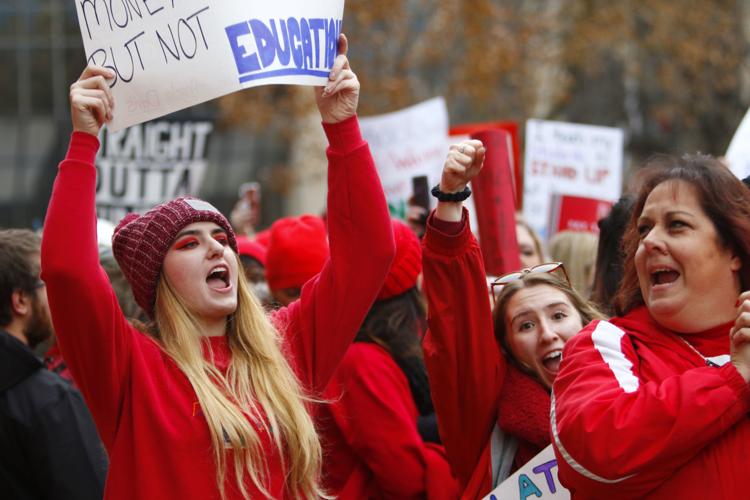 Gallery: Red for Ed Action Day
Gallery: Red for Ed Action Day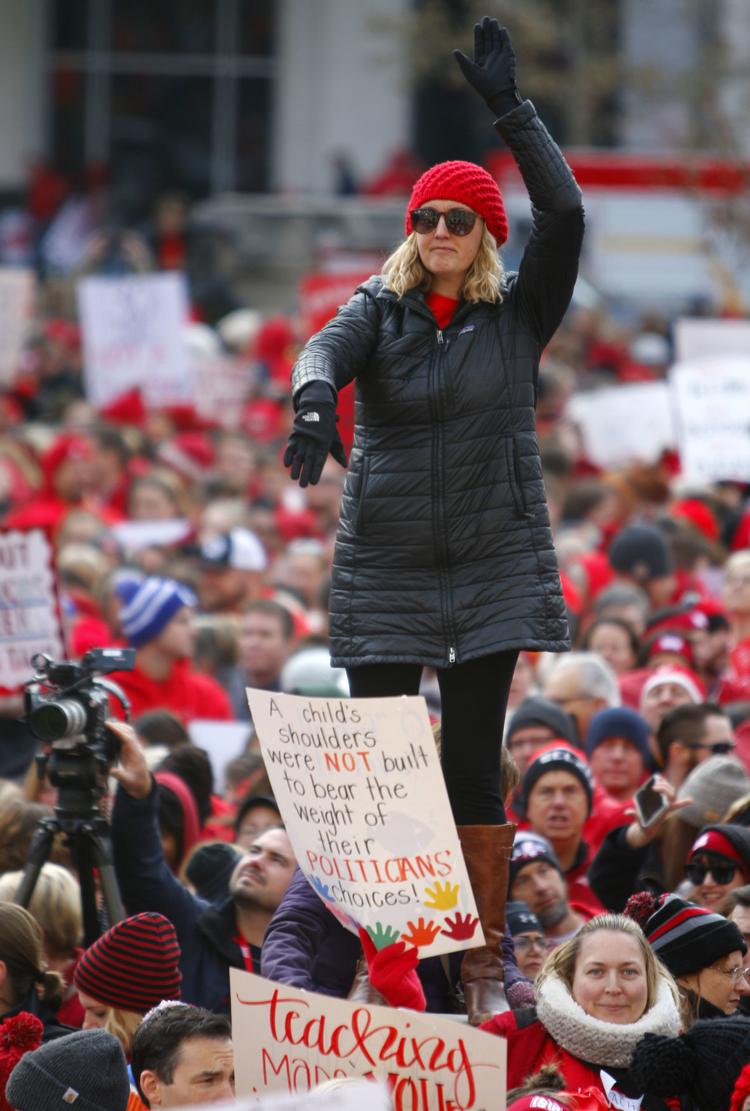 Gallery: Red for Ed Action Day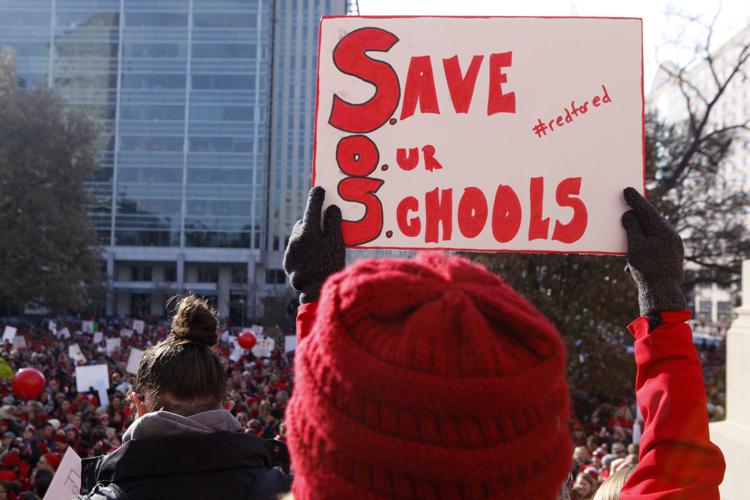 Gallery: Red for Ed Action Day
Gallery: Red for Ed Action Day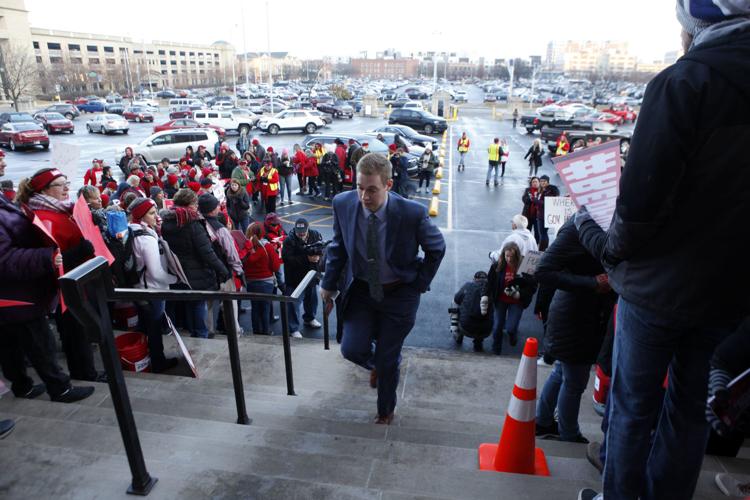 Gallery: Red for Ed Action Day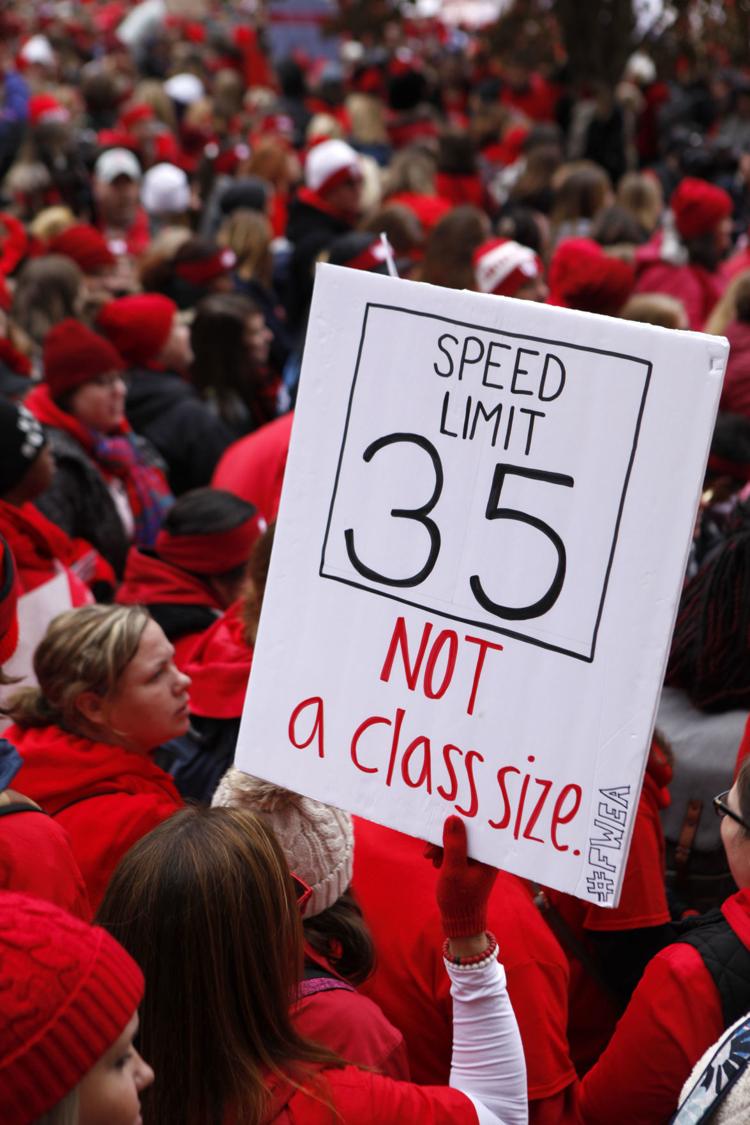 Gallery: Red for Ed Action Day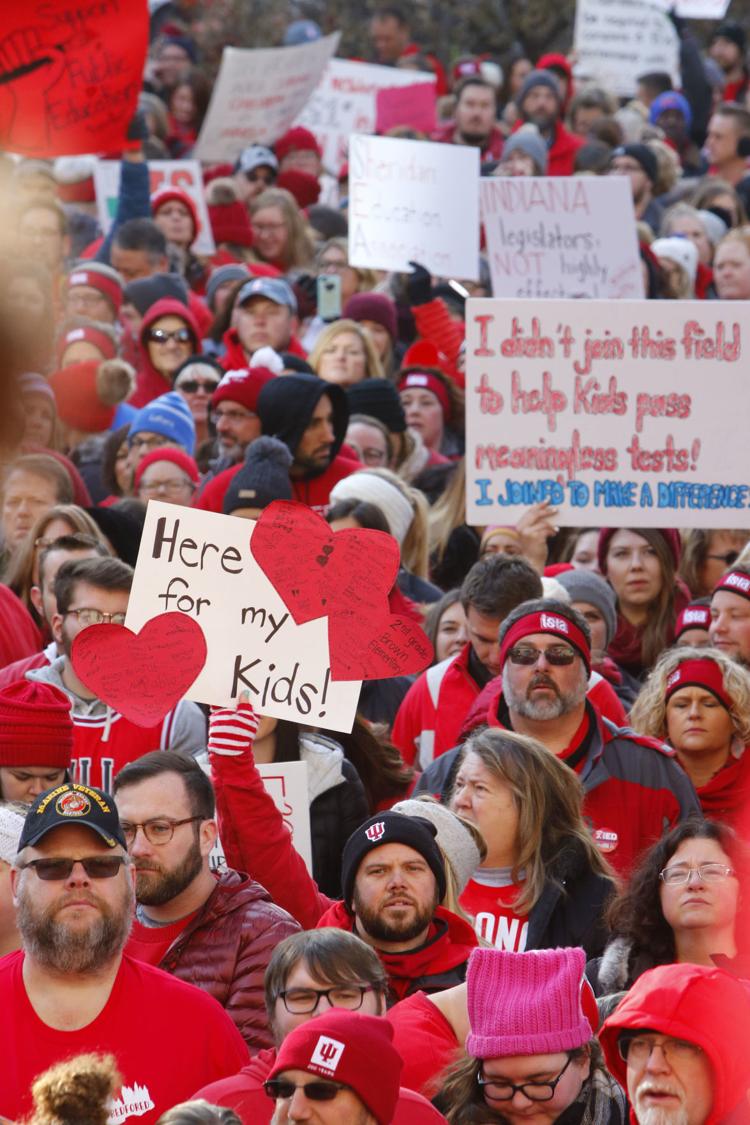 Gallery: Red for Ed Action Day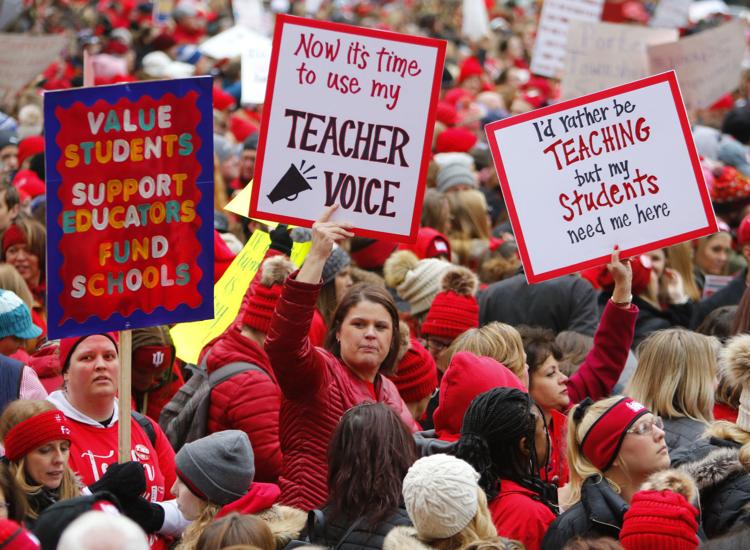 Gallery: Red for Ed Action Day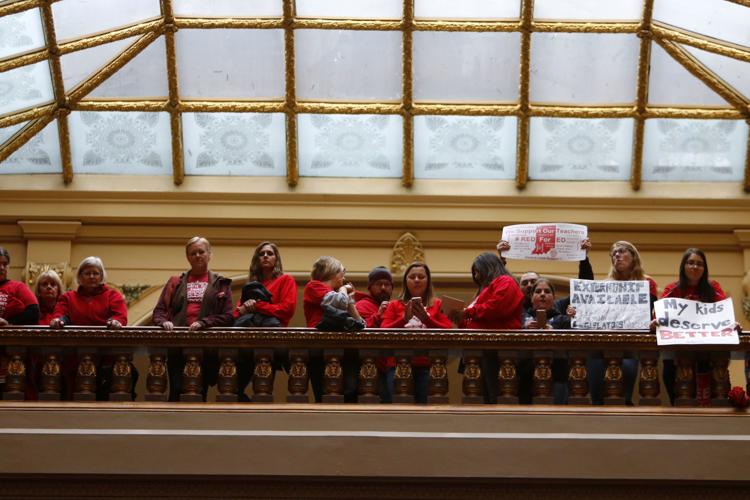 Gallery: Red for Ed Action Day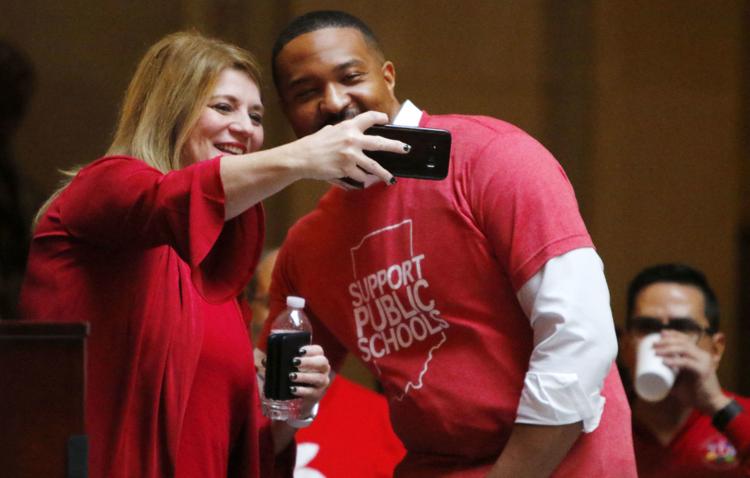 Gallery: Red for Ed Action Day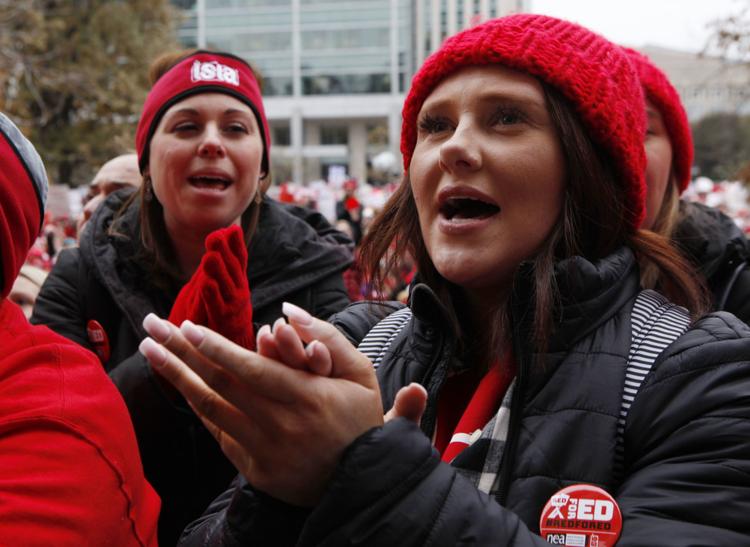 Gallery: Red for Ed Action Day
Gallery: Red for Ed Action Day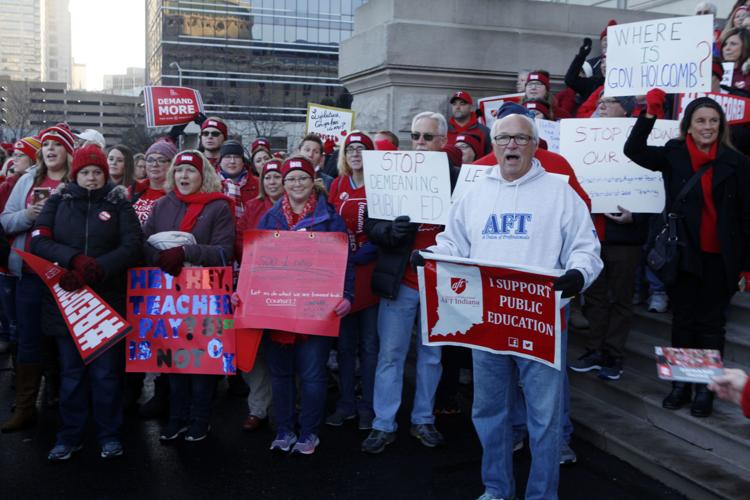 Gallery: Red for Ed Action Day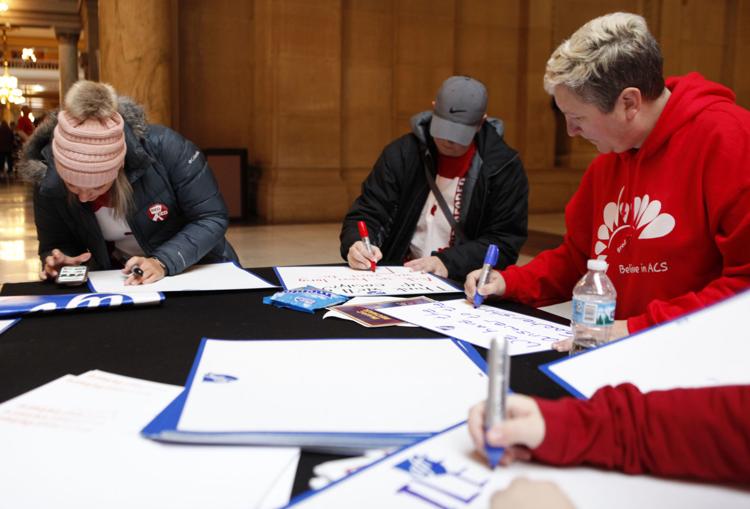 Gallery: Red for Ed Action Day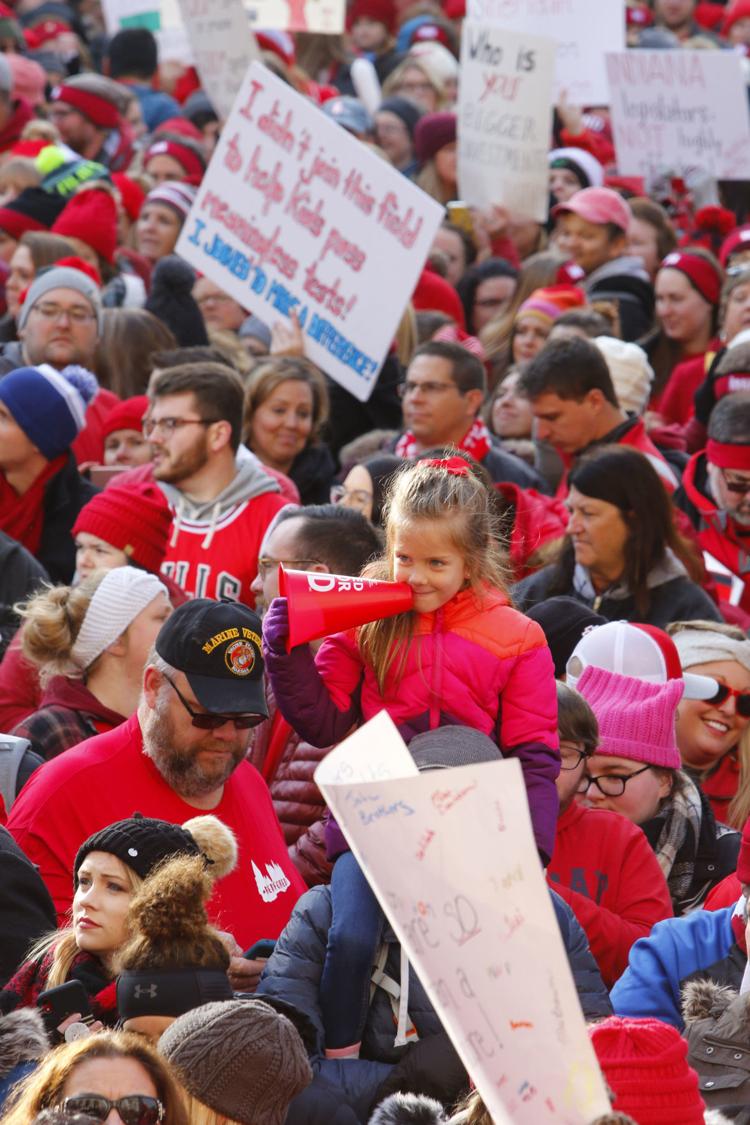 Gallery: Red for Ed Action Day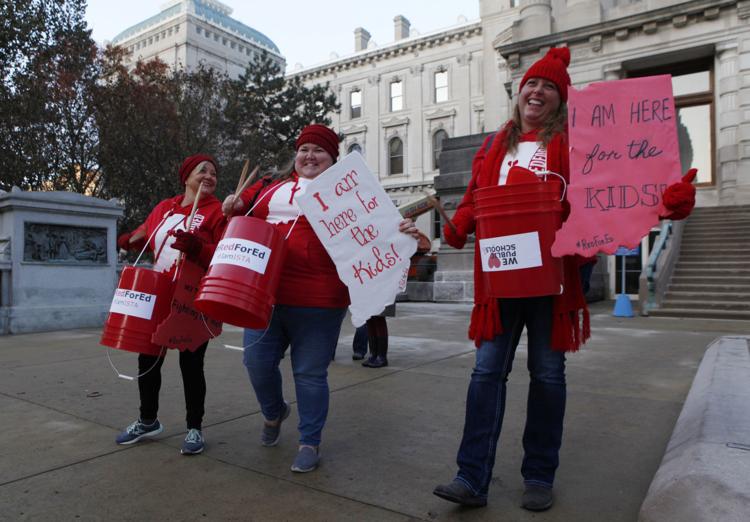 Gallery