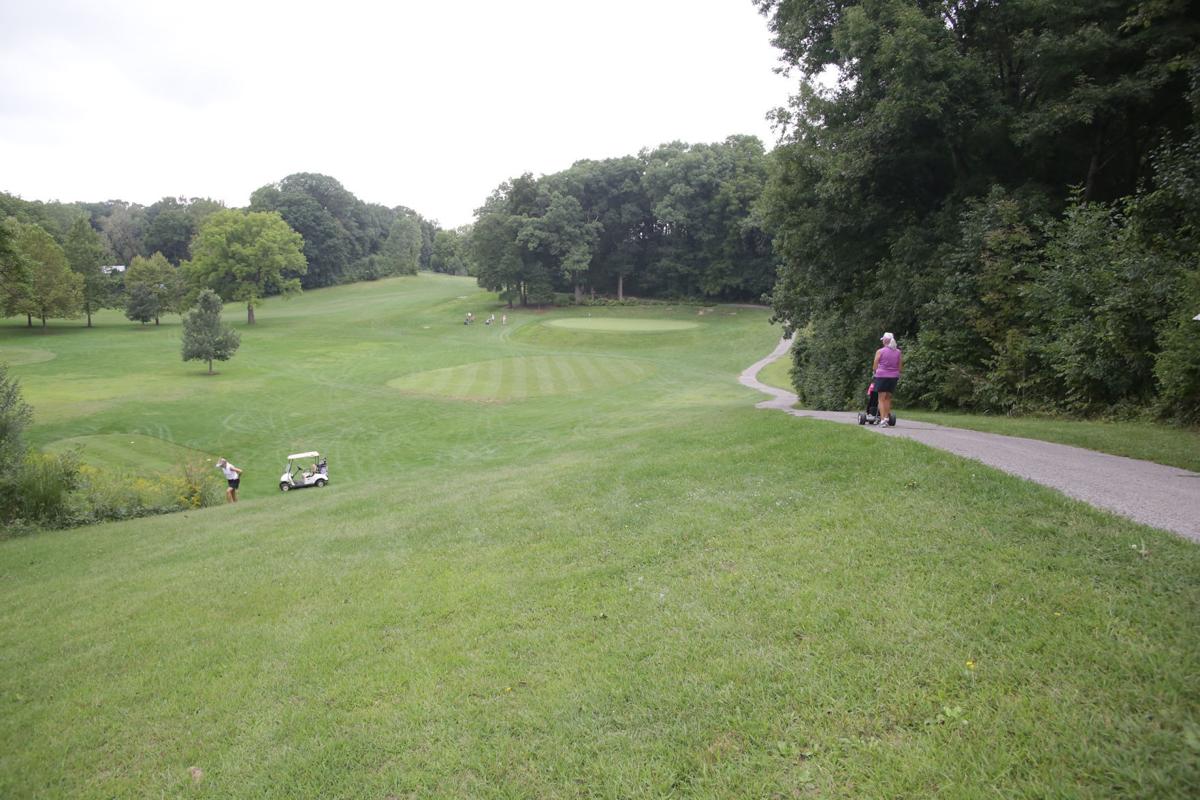 INDIANAPOLIS — Hoosiers wanting to drink something a little stronger than beer while golfing won't have to wait much longer to purchase other types of alcohol directly on the course.
Gov. Eric Holcomb signed House Enrolled Act 1518 into law Monday, permitting beer, wine and liquor, instead of only beer, to be sold starting July 1 from the back of golf carts roving across the links.
The Republican governor did not issue a statement about his support for the law. Though that is typical for measures not specifically part of Holcomb's legislative agenda.
The change required lawmakers to delete a single word, "malt," from an existing statute regulating alcoholic beverage sales at any permanent, semi-permanent or mobile facilities outside the clubhouse at a golf course.
It applies to both private golf courses and country clubs with liquor licenses, as well as to courses owned by a county, city, town or township that secures the required alcohol sale permits.
The golf cart alcohol proposal originally was approved by the House, 92-4, in House Bill 1462.
But that measure did not advance out of the Senate Public Policy Committee.
However, the golf cart provision later was added to House Enrolled Act 1518, a 60-page measure making numerous changes to Indiana's alcohol statutes, that last month passed the House, 83-6, and the Senate, 40-9.
Beyond expanded golf cart alcohol availability, the new alcohol law also authorizes outdoor or rooftop bars at civic centers or recreational facilities that sell $1 million a year in food, allows alcohol manufacturers, distributors or retailers to provide free or discounted rides home, and permits patrons to bring wine to an art instruction studio, among other provisions.