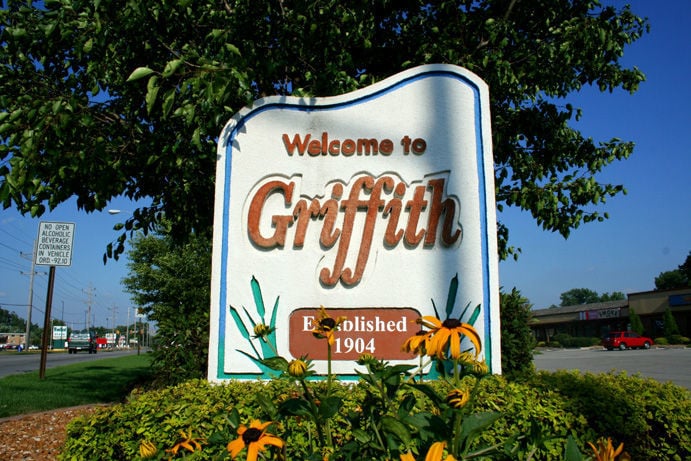 GRIFFITH — Two Democratic candidates for municipal office in Griffith say they intend to withdraw from the race, a move that would leave just one Democrat on the ballot for six town offices up for grabs this year.
Clerk-Treasurer candidate Michael Ball and Ward 3 challenger Tonya Beall agreed to quit the race earlier this week, according to Ball, who is also the chairman of the Griffith Democratic Party.
Their decision was prompted by intra-party conflict over how to coordinate the campaigns of the Democratic candidates, Ball told The Times earlier this week. Ball said the dispute included "the only other Democrat on the ballot," referring to Ward 2 challenger and Griffith Democratic Party Vice Chairwoman Stefanee Asche.
"If it's (fighting) against Republicans, I can do that every day," Ball told The Times of his decision to withdraw. "When you have to fight within your own party, it's frustrating."
Neither Ball nor Beall had formally requested to be removed from the municipal ballot as of Wednesday afternoon, according to the Lake County Board of Elections. If they do formally withdraw by the July 15 deadline, it would make Asche the lone Democrat running for office in Griffith in the November general election.
Reached for comment Tuesday, Asche said her understanding of the situation was that Beall decided to withdraw for "personal reasons." Ball has not told Asche of his intent to quit the race, she said.
"There was no infighting that I know of," Asche told The Times, adding that the withdrawal of her fellow Democrats would not change her mind about continuing the campaign.
"I plan on going full force through November," she said.
Differences over the township secession issue were at the center of the dispute between the Democratic candidates, according to Beall. Griffith residents voted in September to leave Calumet Township, but the town has since been rebuffed by two other townships — St. John and North — it asked to join.
Although more than 90% of referendum voters supported secession, Democratic leaders in Griffith were split over the issue. Ball opposed to the measure, saying it was partly motivated by racial animus against Gary residents.
Asche said Tuesday she voted in favor of secession because staying in Calumet Township was unfair to Griffith, which sends about $2 million in property taxes to the township but receives less than $40,000 in poor relief services each year.
Griffith Democrats had agreed to run a coordinated campaign, but arguments about the secession issue began "almost immediately," Beall said. Party unity was further weakened when a third Democratic town council candidate was supposed to be caucused into the race but opted not to run, according to Ball.
Ultimately, Beall said, the campaign was too much of an "uphill battle" given the Griffith GOP's domination of town government, where current Clerk-Treasurer John Volkmann and all five council members are Republicans.
"We felt the best thing was to take our names off (the ballot) and build up over the next few years and then try again," Beall said, calling the withdrawal "a real embarrassment" for the local Democratic Party.
Going forward, Asche aims to campaign against Griffith Republicans' execution of the secession plan, which is still facing uncertainty after two rejections. State lawmakers recently gave Griffith an extra year to find a new township home, but the town could have avoided the need to seek special legislation in the first place, according to Asche.
"In my opinion, the Republicans should have known (secession) would pass, but they didn't have a game plan in place," she said. "They should have had the numbers in place and the studies done before it went forward, and they did none of that."