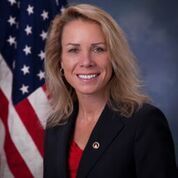 Lake voters made history Tuesday with a couple of firsts for both parties.
They made Marissa McDermott, a Democrat, this county's first female Circuit Court judge.
They elected Jerry Tippy as the first Republican in 20 years to join the powerful Lake County Board of Commissioners, with a voice in who county government hires and fires and how the county spends its millions of tax dollars.
Marissa McDermott defeated Republican Douglas M. Grimes, who was bidding to become the first black Lake Circuit Court judge.
She comes with a well known political pedigree. Hammond Mayor Thomas McDermott Jr., a Democrat, is her husband. Former Hammond mayor Thomas McDermott, a Republican, is her father in law.
McDermott will take over a court that presides over thousands of civil disputes ranging from constitutional matters and elections to domestic law. It is the only countywide judicial office remaining in partisan politics, separate from the Lake Superior Court, where merit selection of judges reigns.
Marissa McDermott thanked supporters gathered at the 18th Street Brewery for making history. She doesn't consider herself a female attorney or female judge, but rather just views herself as an attorney and now a judge. Still, she said, "when you see that you're the first one to break a barrier you realize that there are other people who view that as very important and so you can perhaps be an inspiration."
She said when she told young girls that she was running to be the county's first circuit court judge, "their eyes would get big and they would say 'Wow,' and I would tell them that you know you could be judge someday, too. That sort of message is really important for us to tell little girls. That you can be anything, that you can do anything, you can achieve anything."
As far as her goals for the office, she said she needs to get in office and assess the situation. McDermott made the Lake Circuit Court backlog a major issue in the spring campaign. She said Tuesday she believes that she can work together with her team at the office to perhaps get the court to be more efficient that it is currently.