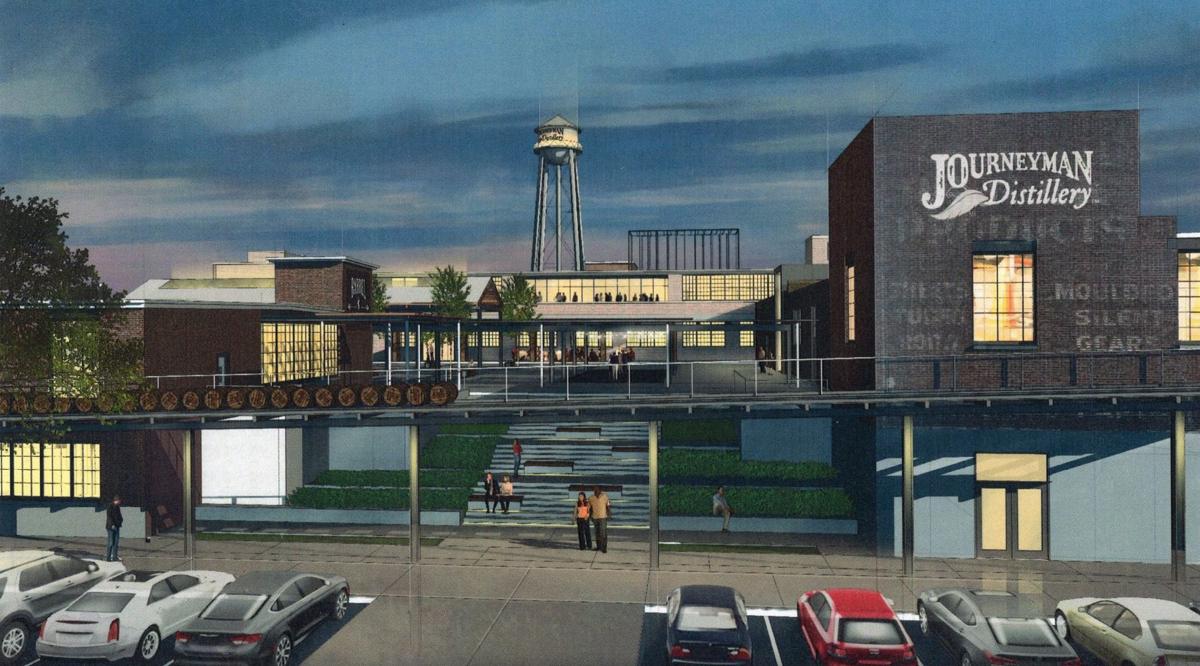 VALPARAISO — Dirt hasn't been turned yet on the $78 million redevelopment project of the old ANCO property.
But officials have been digging through mountains of paperwork to prepare for the project's launch.
At last week's Redevelopment Commission, members approved several items related to the project, including investigating whether or not the area would qualify for a riverfront district liquor license with the state; using state industrial tax credits; the pros and cons of establishing a special improvement tax district and approving a design contract for a trail to link the city's downtown with the redevelopment area.
In May, the RDC chose Indianapolis-based Flaherty & Collins Properties for the proposed redevelopment of the former ANCO factory, including housing, commercial/retail space and Journeyman Distillery.
Stu Summers, RDC executive director, said officials and developers have been working on several issues preparing for eventual construction in the area along Campbell and Brown streets, adjacent to the ChicaGo Dash commuter bus station.
The RDC approved a $6,000 contract with Cender & Company to conduct a study to determine if the city should establish a special improvement district (SID) in the area.
Summers said the RDC is using bonds to fund the project with tax increment financing revenue used to make bond payments. The SID would be put into place to cover two possible scenarios, either if there were a shortfall in the TIF revenue or if developers wanted higher levels of services, the additional revenue would be collected to pay for those services.
The RDC also approved a $6,000 contract with adviser Umbaugh, of Indianapolis, to conduct a study on the potential use of state industrial recover tax credits, commonly used to help fund the renovation of old industrial buildings, said Summers. Umbaugh would look at and estimate what new revenue would be generated to support the RDC's application for the program.
Also approved was a contract with Town & City Energy for $5,000 to determine if the area would qualify for a municipal riverfront development liquor license.
Summers said the number of liquor licenses is controlled by the population. Valparaiso has topped out on licenses, he said, adding if any were available, they would be expensive to purchase. He said there is a need for additional three-way licenses for proposed restaurants in the area.
The study would determine, if the area north of U.S. 30 and south of the CSX tracks would qualify for the special licenses. Salt Creek would be considered the "riverfront" as the property within the district is north and east of the creek.