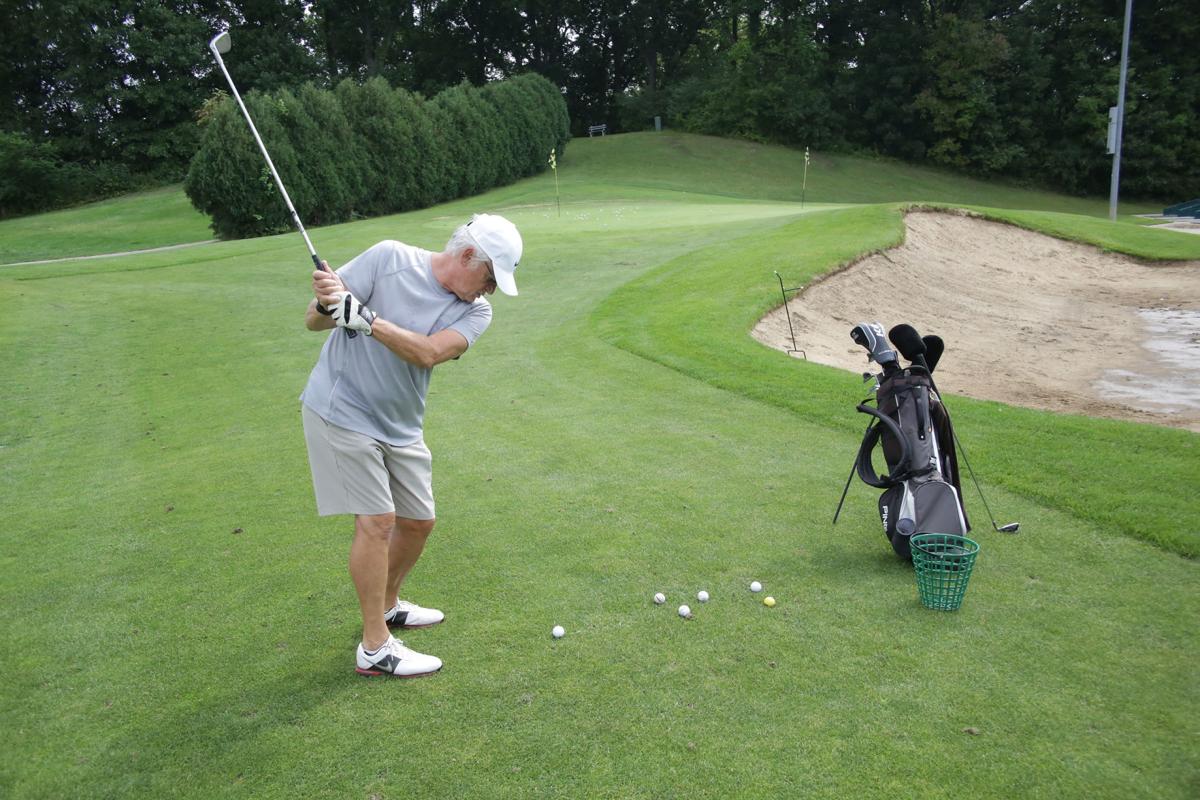 VALPARAISO — After being sidelined for the past month by COVID-19, golfers in Valparaiso are invited back to tee-time Wednesday at the city-owned Creekside Golf Course and to Forest Park on Monday.
"We are ready to open with proper care," said Kevin Nuppnau, business operations director with the Valparaiso City Park Department.
The sites are being opened in phases, he said, and will begin with access to just the golf courses. The inside of the clubhouses will remain closed at first, as will the driving ranges.
Carts will be available, but only one golfer will be allowed to use each vehicle, Nuppnau said. Each cart will be disinfected after each use by trained staff, who will be provided with the proper personal protective equipment.
Tee times will be separated by 15 minutes, as opposed to the typical seven minutes or so, he said.
"There will be more distance between each group," Nuppnau said.
Golfers within each of the groups will be encouraged to maintain the recommended distance apart of six feet.
Shared items that golfers typically touch while out on the course, such as flag sticks, bunker rakes and ball washers, will not be put out during this first phase of the reopening, he said. There will also be no club rentals.
"We will have staff on site," he said of the oversight.
The two courses were closed March 24 to comply with the governor's stay-at-home order, he said. While that order remains in effect through at least May 1, Nuppnau said that order allows for outdoor recreation and the city feels it can reopen the local courses safely in phases and with minimal staffing.
"At this point, we feel we are ready to do so," he said.
While golf courses are exempt from restrictions in Indiana because they are considered an outdoor recreational activity, the governors of Illinois and Michigan took a different view of golf courses and ordered them to closed to the public. The difference has reportedly driven golfers from Illinois to Indiana, causing concern among some Hoosiers that players could be contributing to the disease's spread.
A survey released last week by the National Parks and Recreation Association found that 65% of municipal golf courses across the country shut down in compliance with shelter-in-place orders, according to the local park department.
While the city's courses were closed these past four weeks, a few golfers still found their way out to play at the sites, Nuppnau said. The city attempted to curb that when the weather became nicer by closing the parking lots.
The city's parks and pathways remained open during the pandemic to allow for recreational opportunities, he said. The basketball courts, ball fields and playgrounds remain closed because they bring participants too close to one another during this pandemic.
The 12 holes at Creekside will be open from 9 a.m. to 7 p.m., Nuppnau said. Forest Park will open from 7 a.m. to 7 p.m. with access restricted to the front nine holes because of construction underway on the back nine holes.
There are members who already paid for the season, he said. Daily visitors will need to call when they arrive to pay over the phone.
"We're doing our part to keep people safe," Nuppnau said.
It's now up to golfers to do their part as well, he said.
Concerned about COVID-19?
Sign up now to get the most recent coronavirus headlines and other important local and national news sent to your email inbox daily.