WATCH NOW: Indiana COVID-19 emergency poised to begin second year
Gov. Eric Holcomb confirmed Wednesday the coronavirus emergency that has dominated Hoosier life and commerce since the first Indiana case was diagnosed March 6, 2020, will continue into a second year.
The Republican chief executive told reporters he sees signs on the horizon for an eventual return to normal life, but he said COVID-19 is not yet defeated and too many Hoosiers continue dying from virus, including 215 dead in just the past seven days.
"We are trending in the right direction," Holcomb said. "And we want to continue doing all those things that are having a positive impact."
To that end, Holcomb plans to sign the 12th renewal of his COVID-19 emergency declaration for an additional 30-day period sometime before his current executive order expires March 1.
The order gives Holcomb broad powers to respond to the public health emergency that he's used in myriad ways, ranging from directing Hoosiers to wear face masks in public places to permitting local governments to hold online public meetings instead of only in-person sessions.
The governor also said he is renewing for another month the color-coded county business operating guidelines that are updated weekly by the Indiana State Department of Health.
All five Northwest Indiana counties currently are at the "yellow" advisory level, meaning social gatherings are limited to 100 people. That cap will increase to 250 as each county achieves the "blue" designation, the next and highest rung on the ladder.
At yellow, businesses are generally not otherwise restricted in any ways provided they follow the directives for face mask use, social distancing, sanitation and other COVID-19 prevention measures that have been in place for much of the last year.
Dr. Kristina Box, the state health commissioner, said those efforts — stepped up during the holiday surge in COVID-19 cases — appear to be paying off.
She said Indiana's COVID-19 test positivity rate was just 4.1% Wednesday, down from 4.7% a week ago, and well below the Dec. 2 peak of 16.8%.
COVID-19 hospitalizations also have dropped below 900 for the first time since last September, and the 873 Hoosiers currently hospitalized due to COVID-19 is one-fourth the 3,460 Hoosiers hospitalized at the Nov. 30 peak, she said.
Box also credited the decline to the state's COVID-19 vaccine program that so far has fully immunized 482,564 Hoosiers and gotten at least the first dose of the two-dose COVID-19 vaccine into the arms of 920,930 Hoosiers.
Hoosiers age 60 and up are eligible to receive the COVID-19 vaccine, along with health care workers, long-term care residents and first responders. Appointments to receive the free COVID-19 immunization shot must be made online at ourshot.in.gov, or by calling 211.
At the same time, Box advised that new strains of the coronavirus emerging elsewhere in the world require Hoosiers to continue remaining cautious and following COVID-19 prevention guidelines, including wearing a face mask in public, abiding by social distancing standards, practicing good hand and home hygiene, and getting tested when sick.
"Even though many of our metrics have improved significantly, now is not the time to abandon the protections that we have put in place," Box said. "Our color-coded guidance continues to be a valuable tool that helps communities take the measures best designed to limit the spread of COVID-19."
Holcomb observed that will be especially important next month when Indiana plays host to the entire Division I and II NCAA men's college basketball tournaments, along with the Big Ten, Ohio Valley, and Horizon League conference basketball championships.
"We're going to have a lot of action, and we want to make sure we stay moving the ball upcourt — not squandering this," Holcomb said. "So that requires us to continue to play offense and defense, just like they're going to do during March."
Gov. Eric Holcomb Executive Order 21-05
Gov. Eric Holcomb Executive Order 21-06
Gallery: Basketball officials practice COVID-19 safety protocols
Gallery: Basketball officials practice COVID-19 safety protocols
Official George Plesac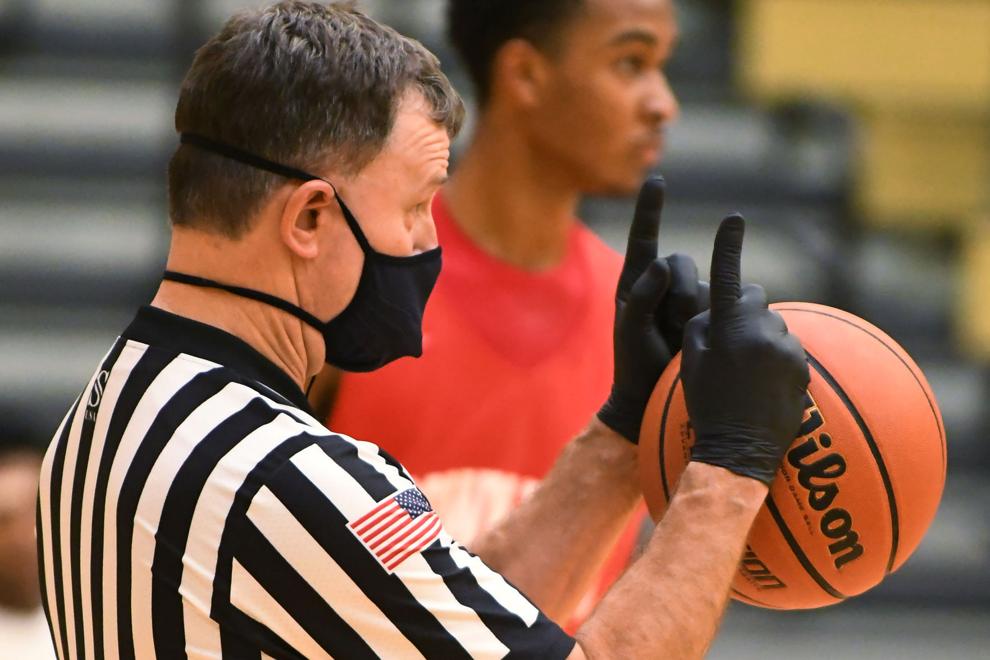 Official George Plesac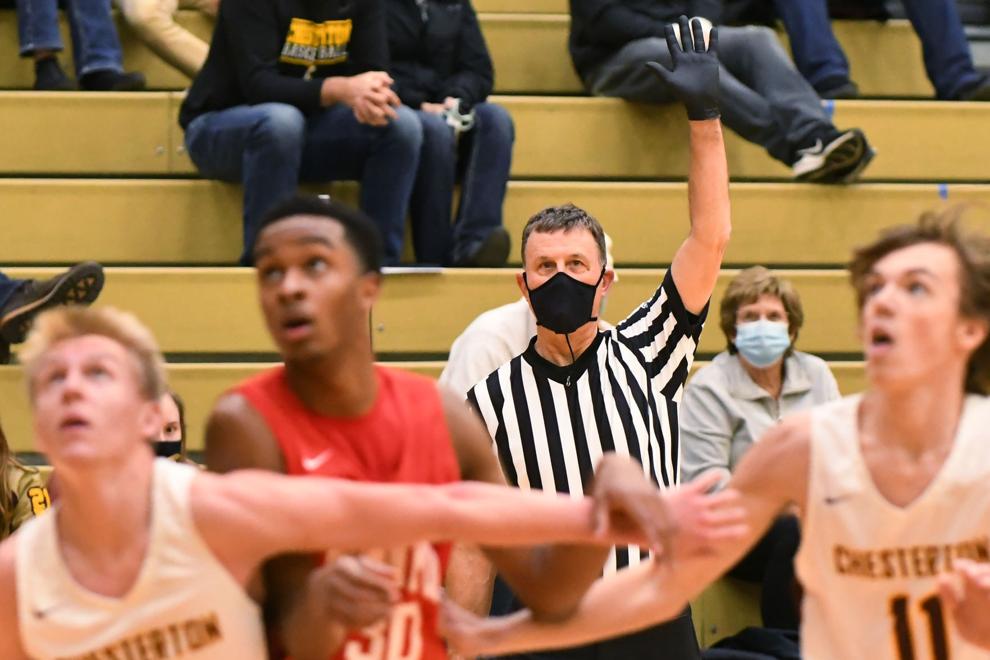 Offcials: East Chicago hosts 21st Century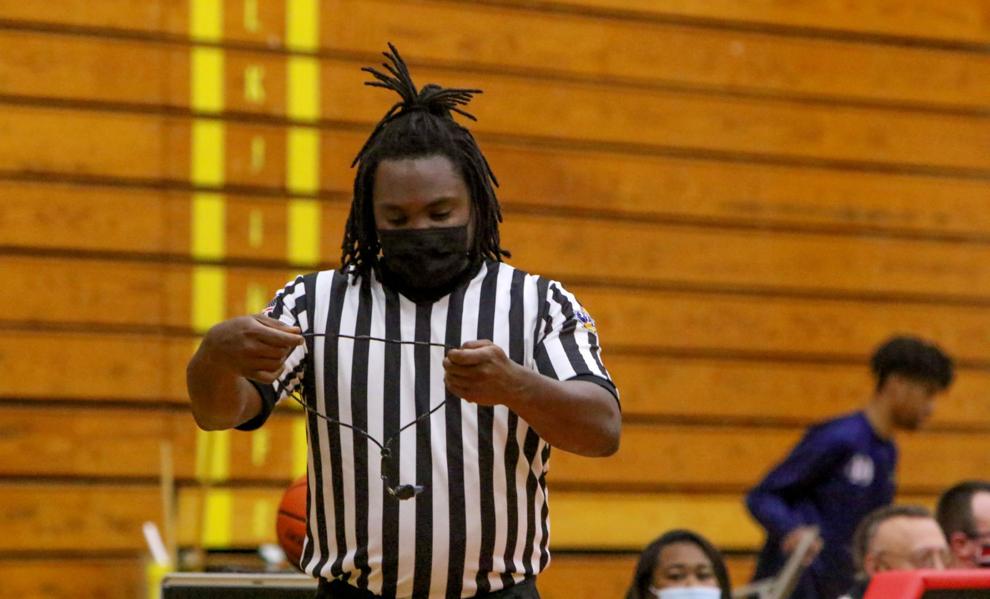 Offcials: East Chicago hosts 21st Century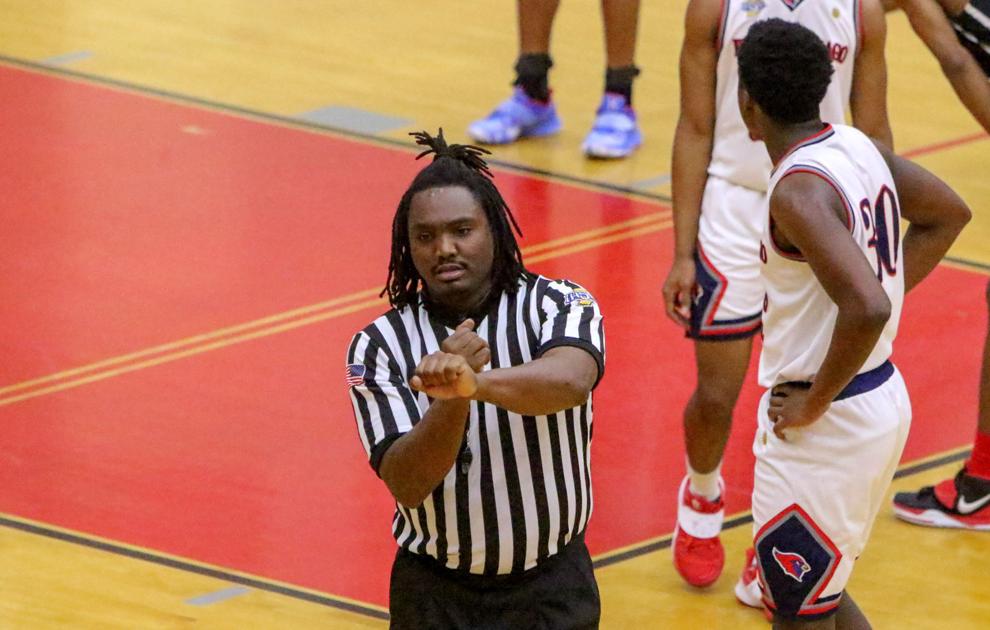 Offcials: East Chicago hosts 21st Century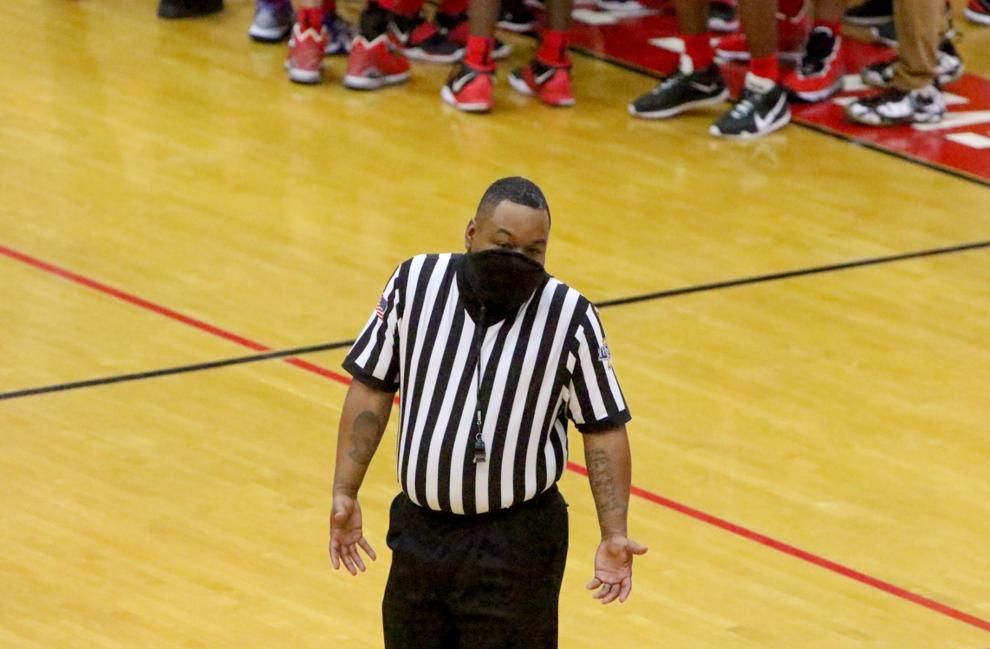 Offcials: East Chicago hosts 21st Century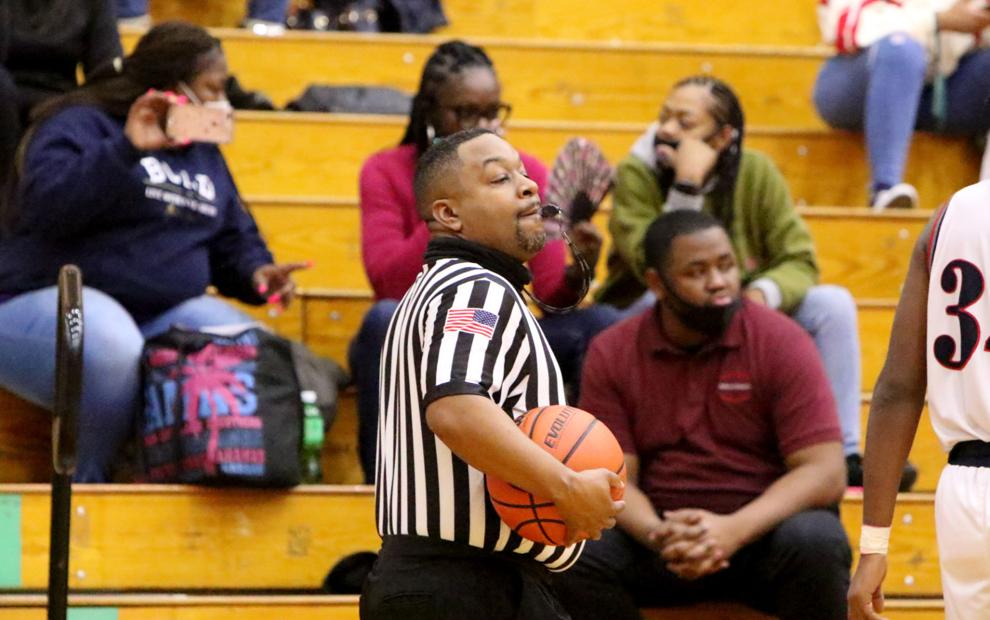 The Northwest Crossroads Conference swimming and diving championships
The Northwest Crossroads Conference swimming and diving championships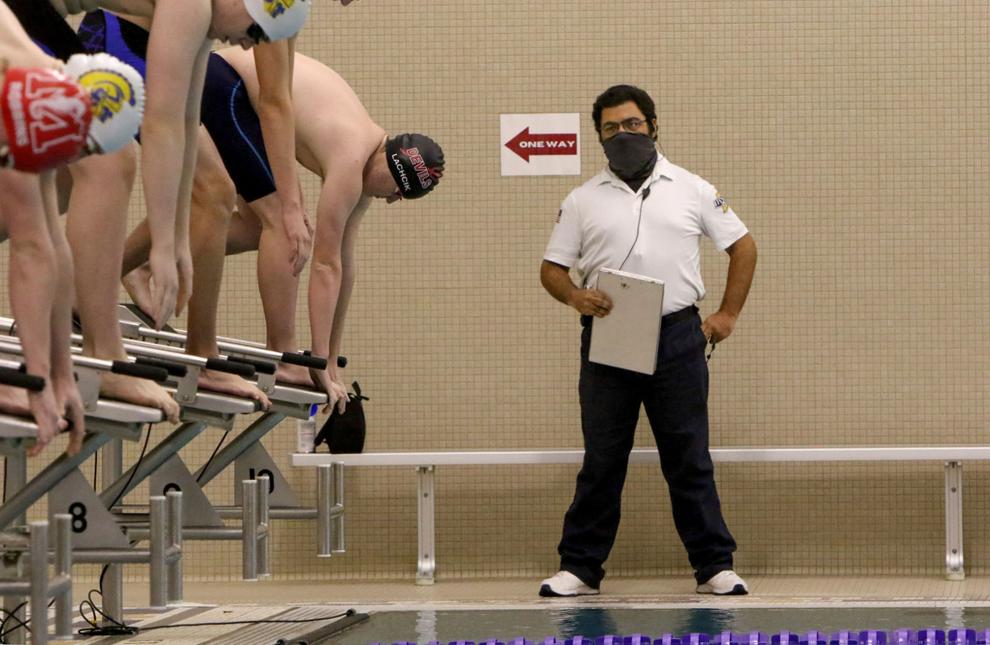 Referees and COVID-19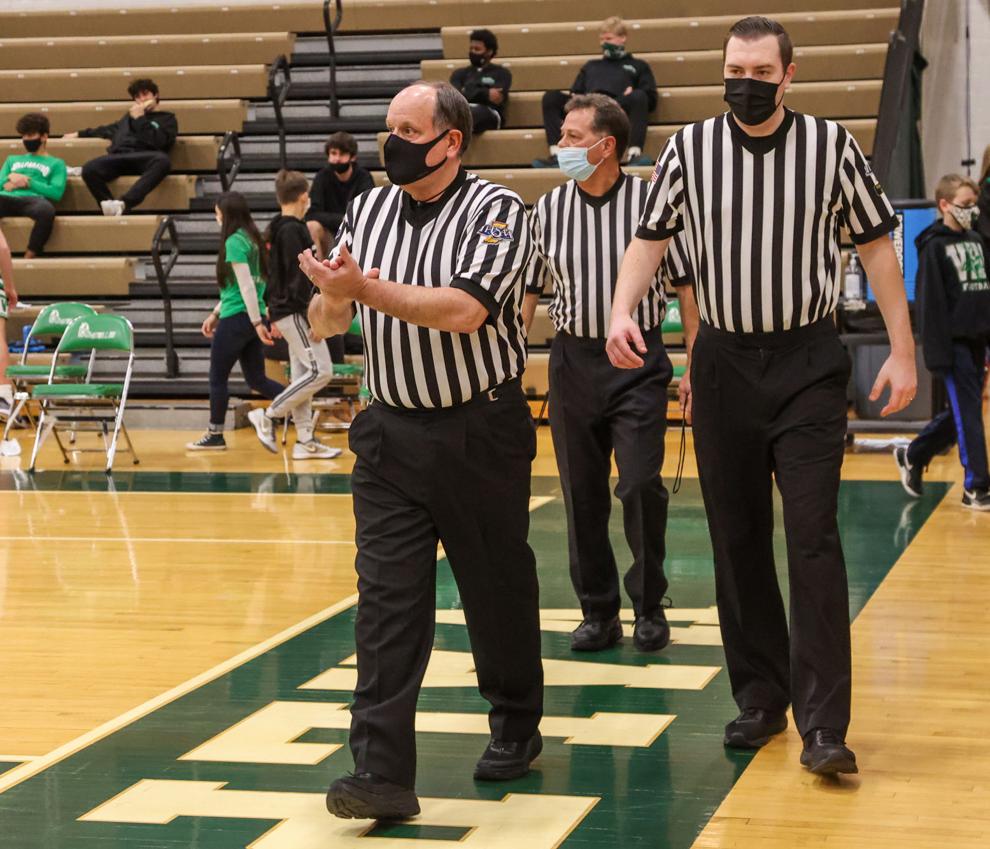 Don Heichel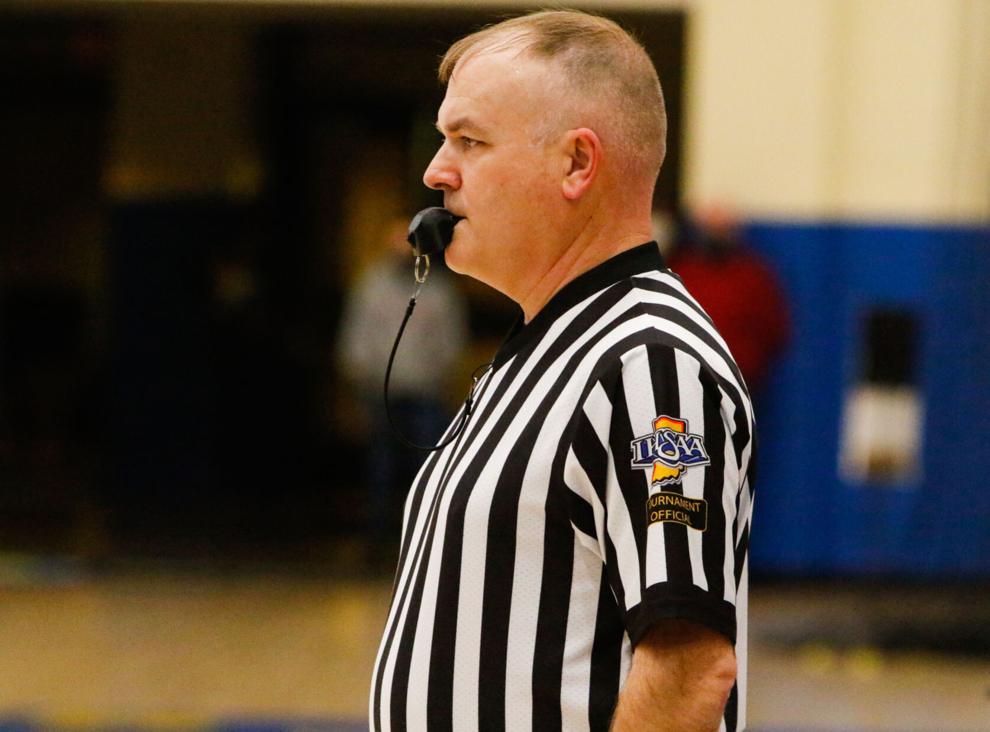 Don Heichel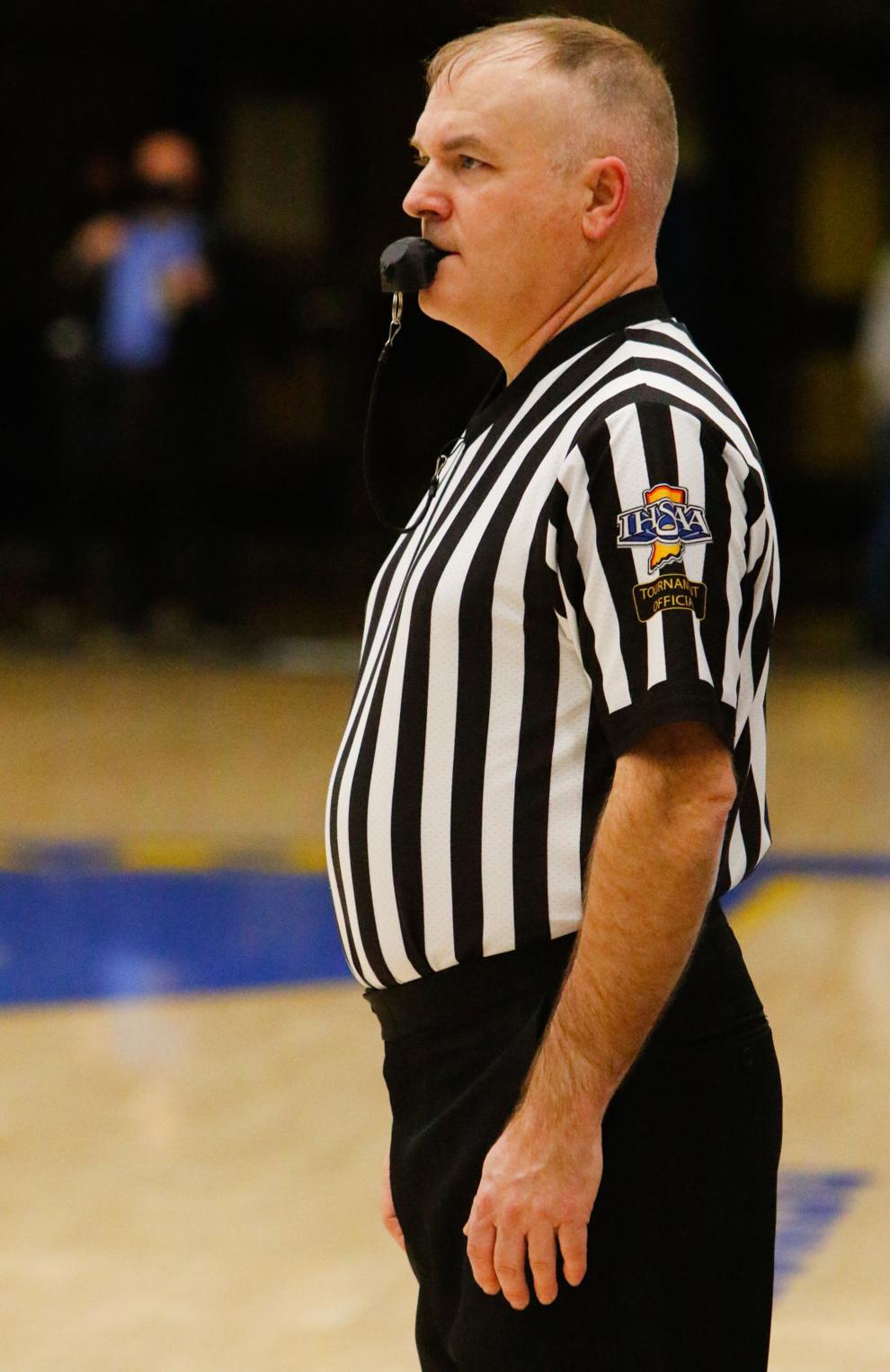 Don Heichel