State health officials are anticipating Hoosier children ages 5 to 11 will be able to receive the Pfizer COVID-19 vaccine possibly as soon as the middle of next week.
Dr. Lindsey Weaver, chief medical officer at the Indiana Department of Health, said the plan to set 5 as the minimum age for Pfizer vaccine eligibility, instead of 12, already has been endorsed by the U.S. Food and Drug Administration, and the shots can begin once the U.S. Centers for Disease Control also gives approval, likely Monday or Tuesday.
Weaver said Indiana is set to receive some 200,000 child-sized doses of the Pfizer COVID-19 vaccine early next week.
She said those doses will immediately be distributed to the state's approximately 1,300 vaccine administration sites, including pharmacies, doctor's offices, health clinics and hospitals.
Indiana's one-stop vaccine website — ourshot.in.gov — will be updated with additional information about how parents can get their newly eligible children vaccinated, once the federal government expands authorization for the Pfizer vaccine, she said.
"We are definitely ready. We are excited," Weaver said. "Our kiddos have been affected by COVID with illnesses, missing school, missing sports and activities.
"So I know there's lot of parents that are ready to get their kids signed up."
Republican Gov. Eric Holcomb said the COVID-19 vaccine will not be mandated for children to attend school, or anything else, by the state of Indiana, and he opposes Democratic President Joe Biden's plans to mandate the vaccine for most American workers.
At the same time, Holcomb said the state's ongoing efforts to manage its way through the pandemic relies on as many Hoosiers as possible choosing to get vaccinated to protect themselves, their families and their community from COVID-19.
"Mitigation efforts work, and there's no better mitigation effort than the vaccine — that's true if you're 65 or 5. So we'll continue to encourage that," Holcomb said.
Weaver and Dr. Kristina Box, the state health commissioner, said Hoosiers age 12 and up right now can go to the ourshot.in.gov website to find a location to get the free COVID-19 vaccine and minimize the chances they'll be infected, hospitalized or die from the coronavirus.
In addition, Box said Hoosiers who already have gotten the shot should get a booster shot as soon as possible to maintain or increase their protection from COVID-19 ahead of the upcoming holidays that last year led to a surge of COVID-19 infections in Indiana.
The federal government currently is recommending booster shots for people who received the Pfizer or Moderna vaccine at least six months ago and are age 65 and up, have an underlying health condition, or regularly work around unvaccinated people.
A booster shot also is recommended for anyone who received the Johnson & Johnson vaccine at least two months ago.
Box said she sees no reason for any Hoosier interested in getting a booster shot to continue waiting if it's already been six months since their Pfizer/Moderna shots, or two months post-J&J, because Indiana has sufficient vaccine and booster supply.
"I think that anybody who really would like to have a booster should feel free to sign up and get a booster if they want one," Box said.
She said all Hoosiers getting a COVID-19 vaccine, or a booster shot, should also consider getting a flu shot at the same time, since the flu is likely to spread more this year compared to last year with fewer people regularly wearing face masks in public places and because Indiana's hospital patient count still is above normal despite the declining number of COVID-19 hospitalizations.
"I'm very worried about the numbers being up and I really want to make sure that we don't add an increased burden to our hospitals as we go forward," Box said.
On the other hand, Box is not especially worried about COVID-19 or the flu spreading much during children's Halloween events this weekend.
"Halloween is an outdoor activity so I feel less concerned about Halloween when kids are outside," Box said. "I think they should go out and have a great time trick-or-treating."
However, she is recommending adults celebrating Halloween or Thanksgiving around a lot of other people to get vaccinated to protect themselves, their friends, and their families from COVID-19.
"If you know the status of everybody in that room, everybody is vaccinated as part of your family, I think you should feel comfortable to take your mask off and enjoy your Thanksgiving dinner," Box said.
"But if you're in a large group of people at a party where you don't know, especially if it's not well ventilated, I'd have my mask on."
Since that time, the virus has killed more than 16,600 Hoosiers, of which 99.98% were unvaccinated, records show.
Gallery: COVID-19 vaccine administered at PNW's College of Nursing
PNW nursing school hosts vaccine clinic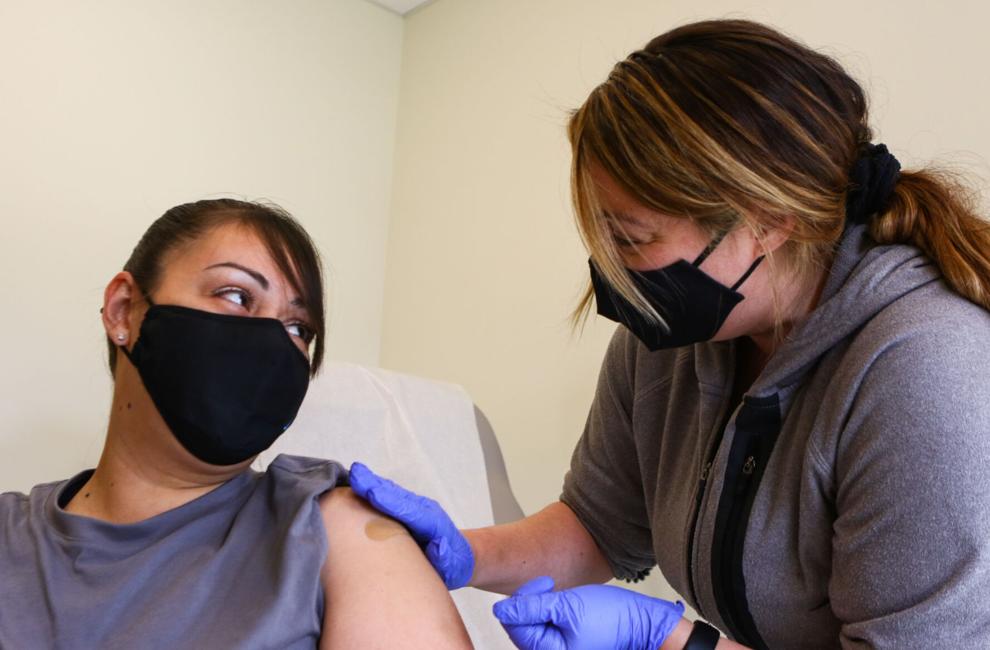 PNW nursing school hosts vaccine clinic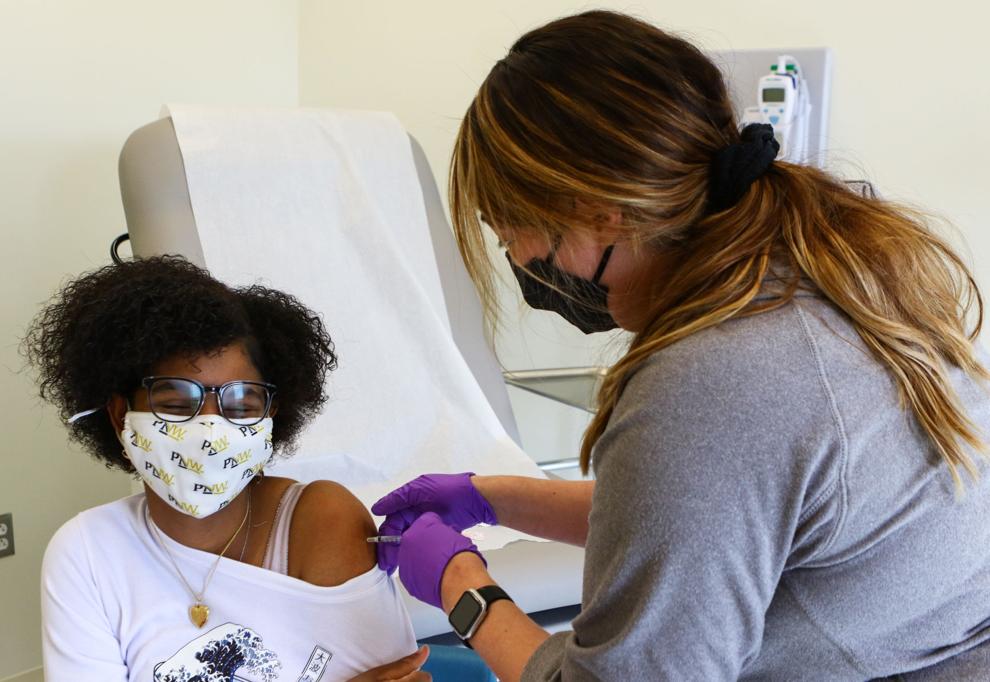 PNW nursing school hosts vaccine clinic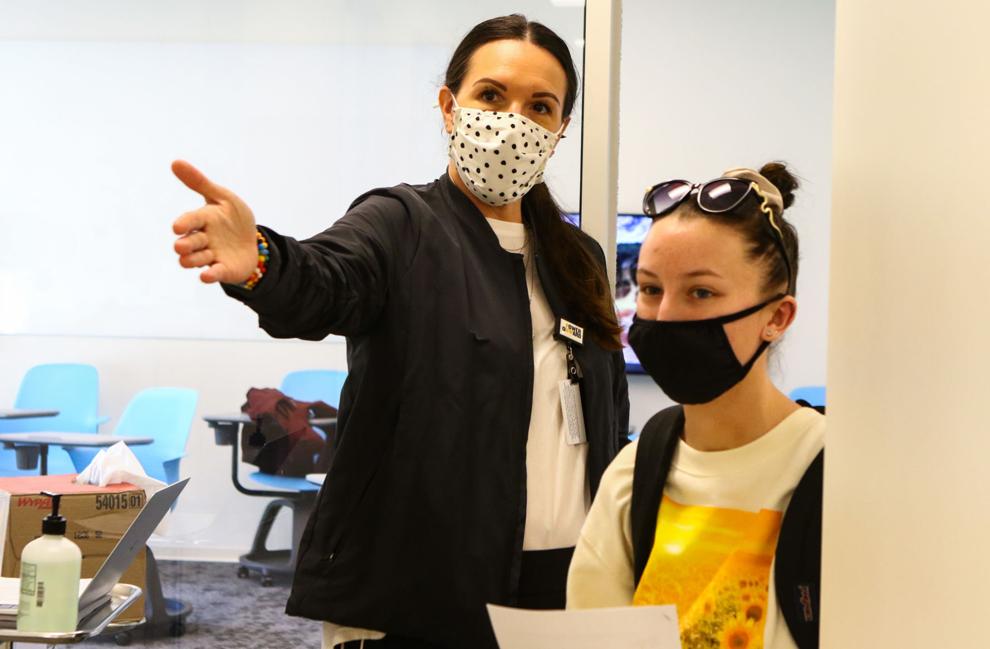 PNW nursing school hosts vaccine clinic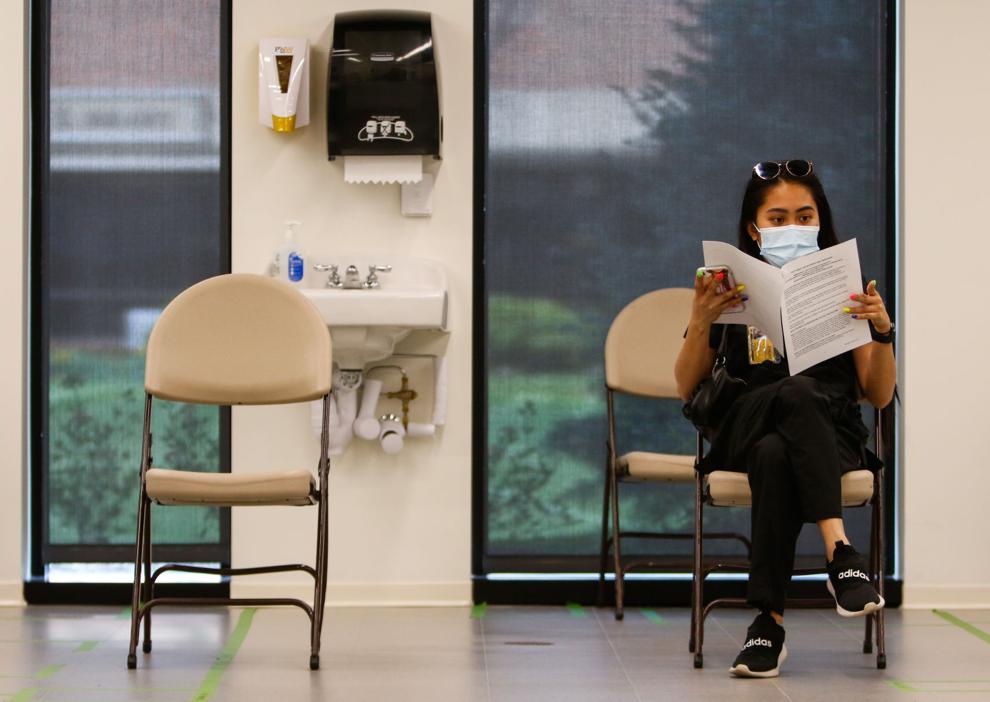 PNW nursing school hosts vaccine clinic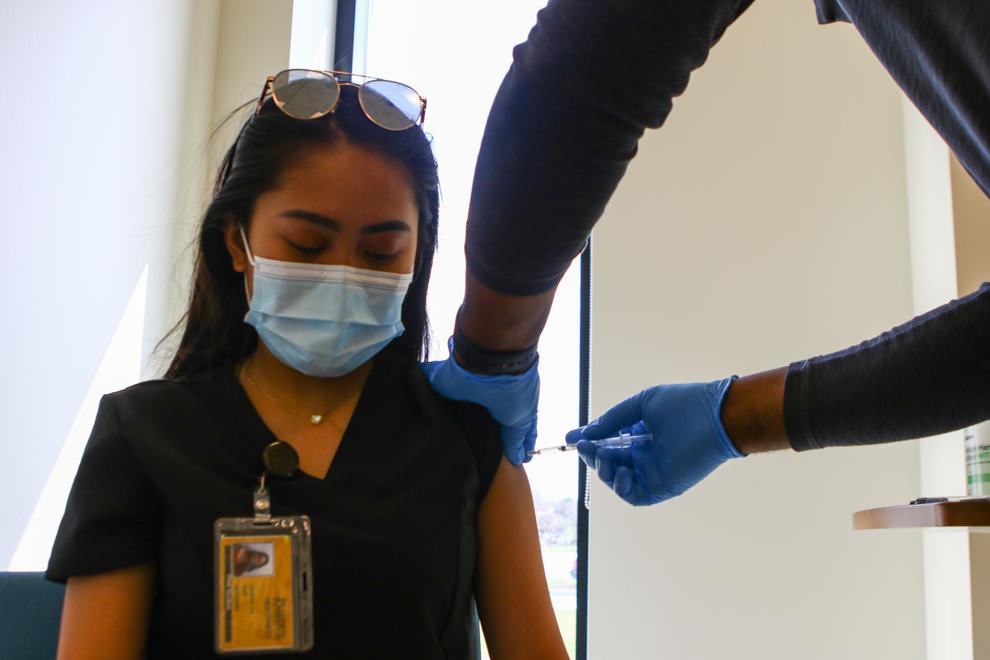 PNW nursing school hosts vaccine clinic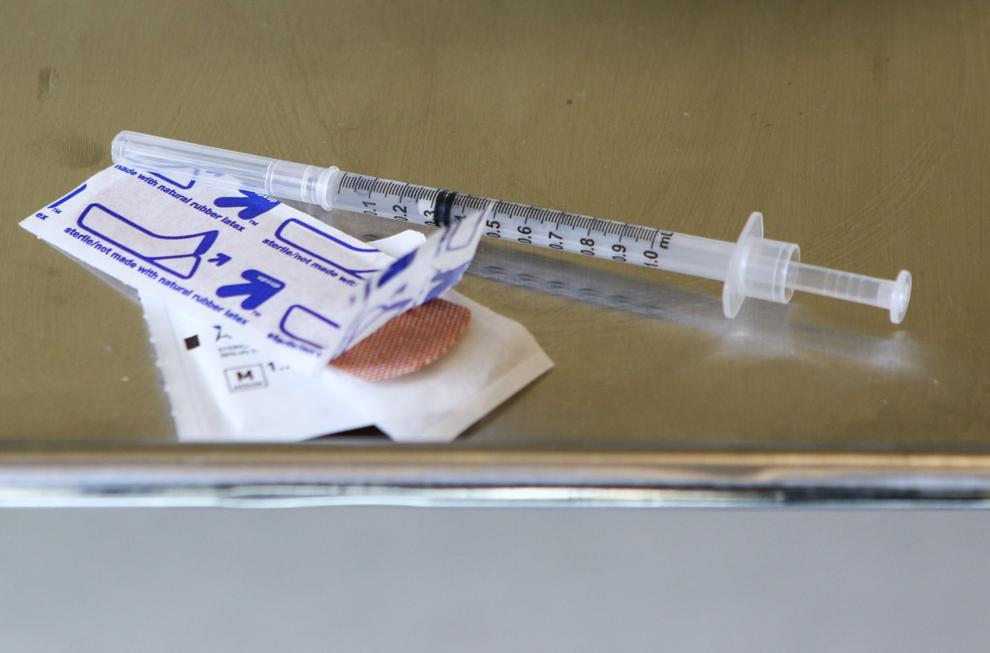 PNW nursing school hosts vaccine clinic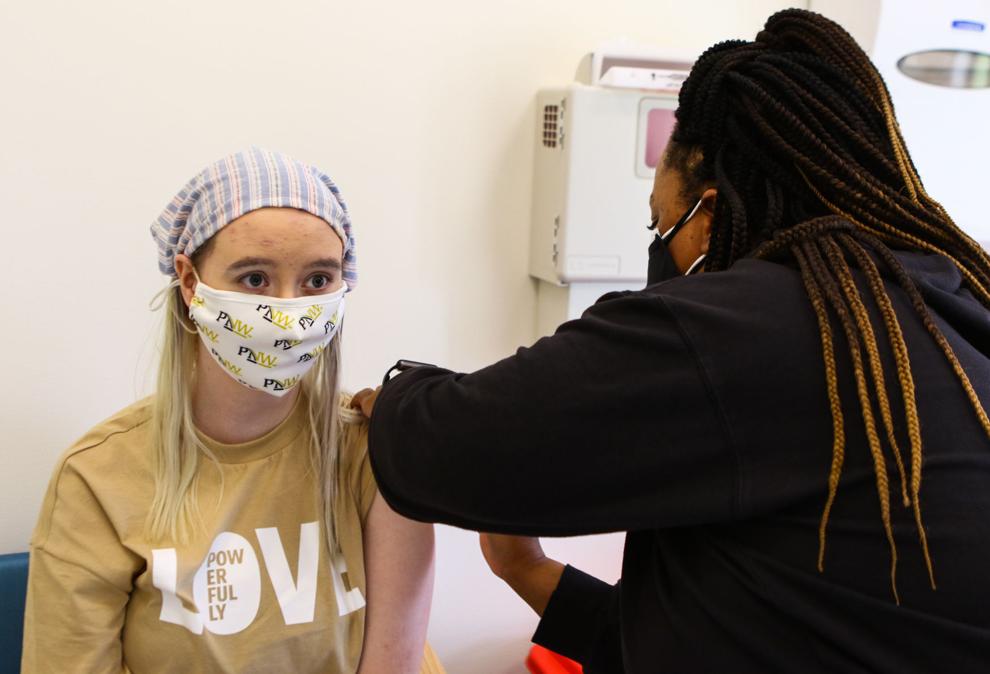 PNW nursing school hosts vaccine clinic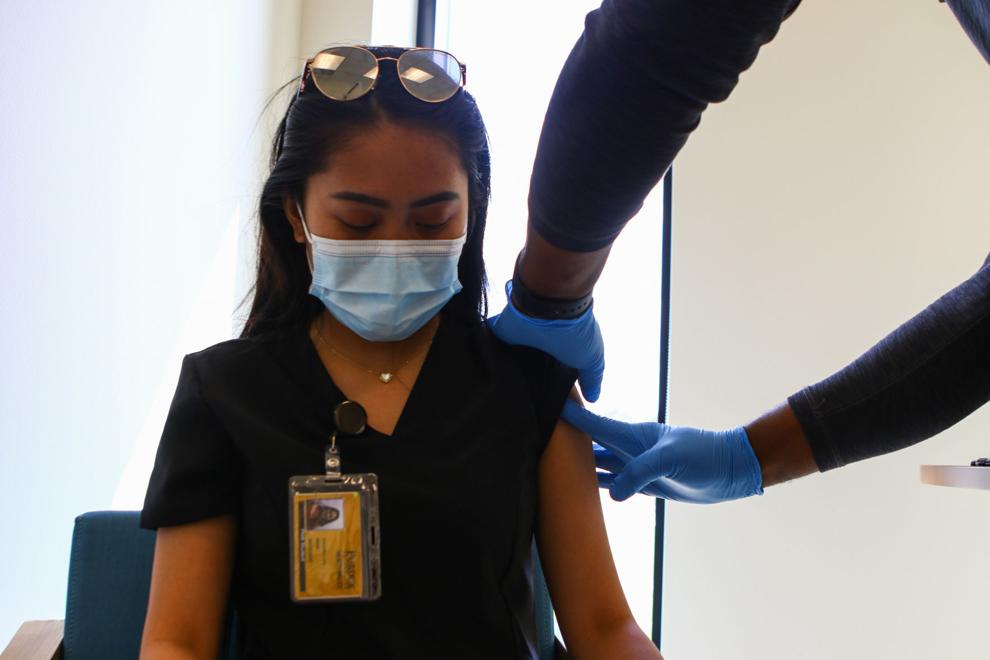 PNW nursing school hosts vaccine clinic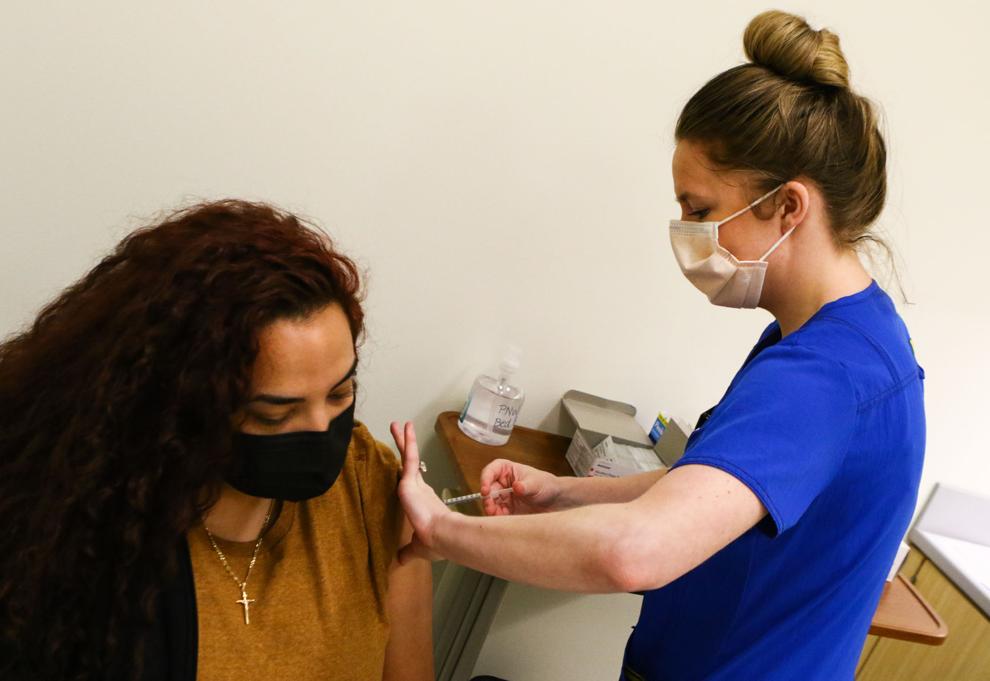 PNW nursing school hosts vaccine clinic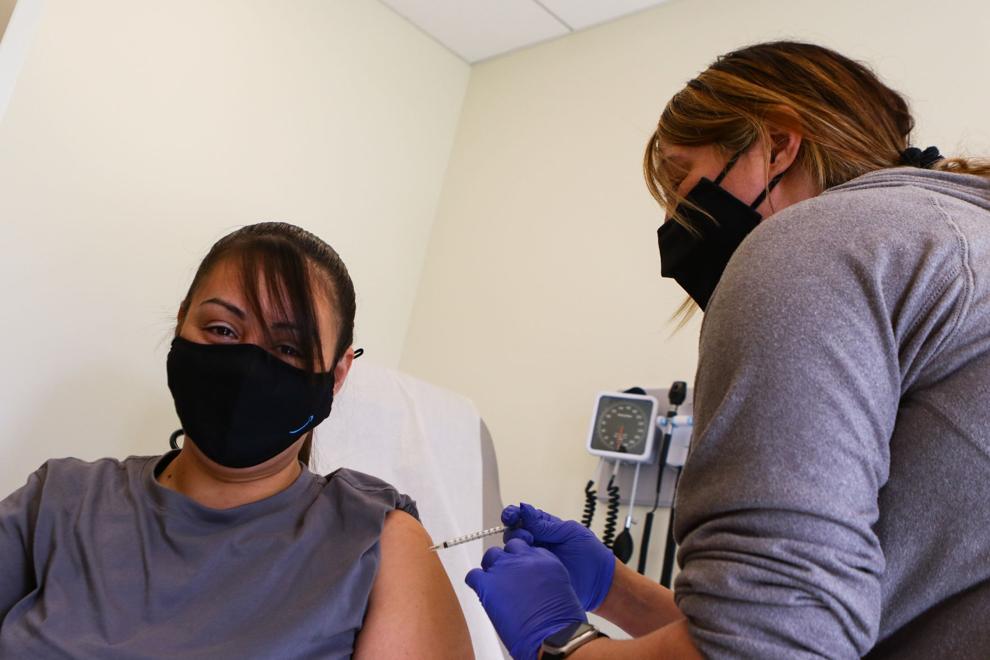 PNW nursing school hosts vaccine clinic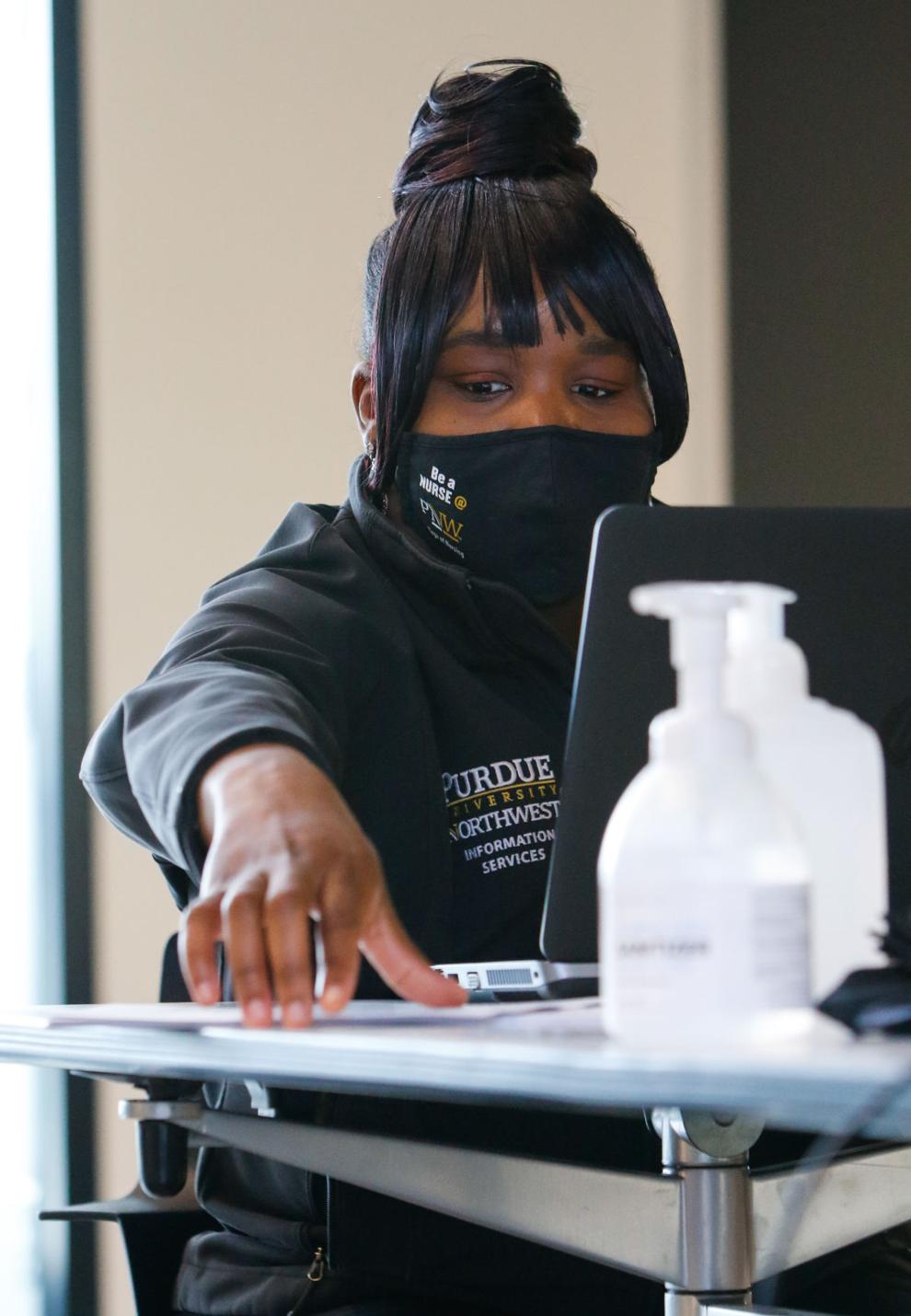 PNW nursing school hosts vaccine clinic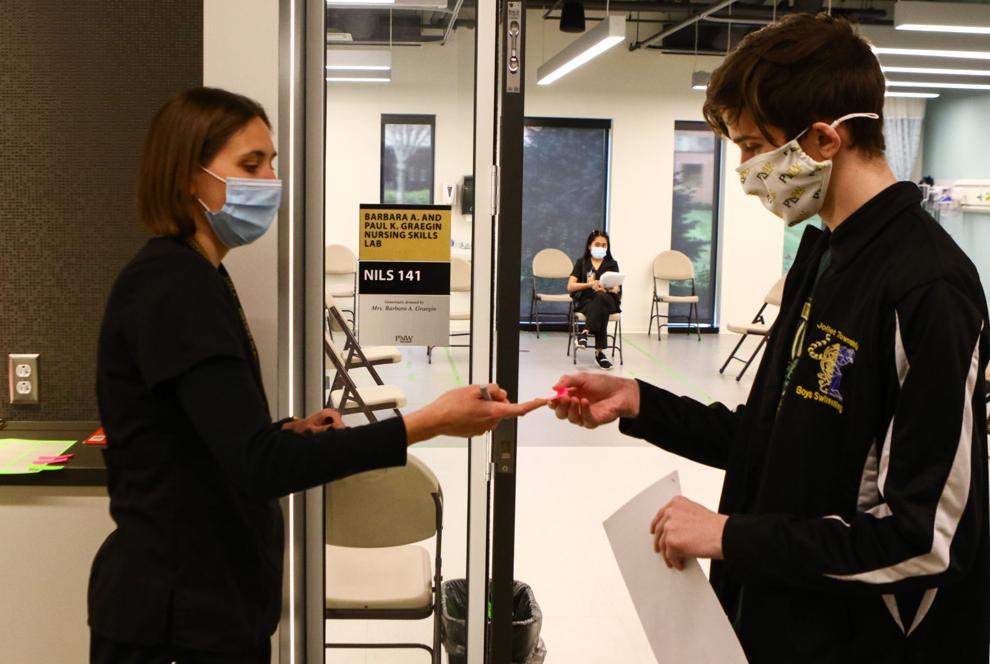 PNW nursing school hosts vaccine clinic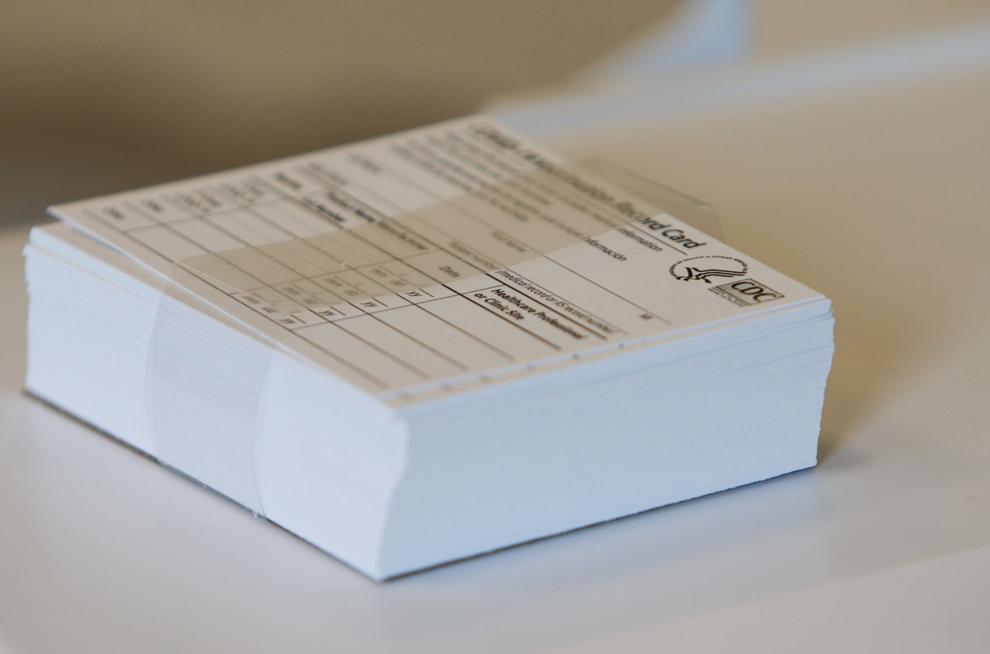 PNW nursing school hosts vaccine clinic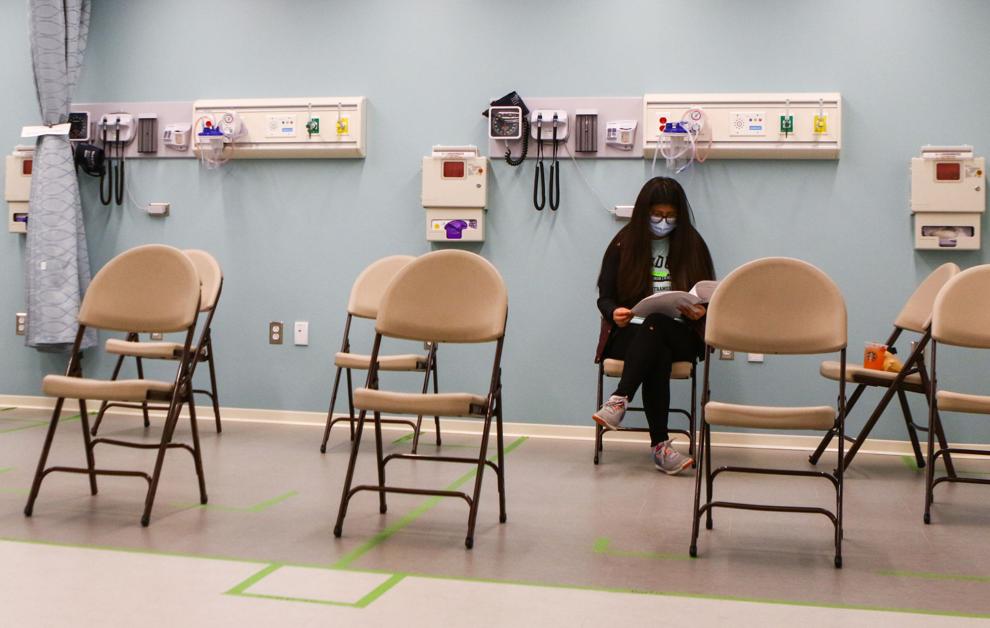 PNW nursing school hosts vaccine clinic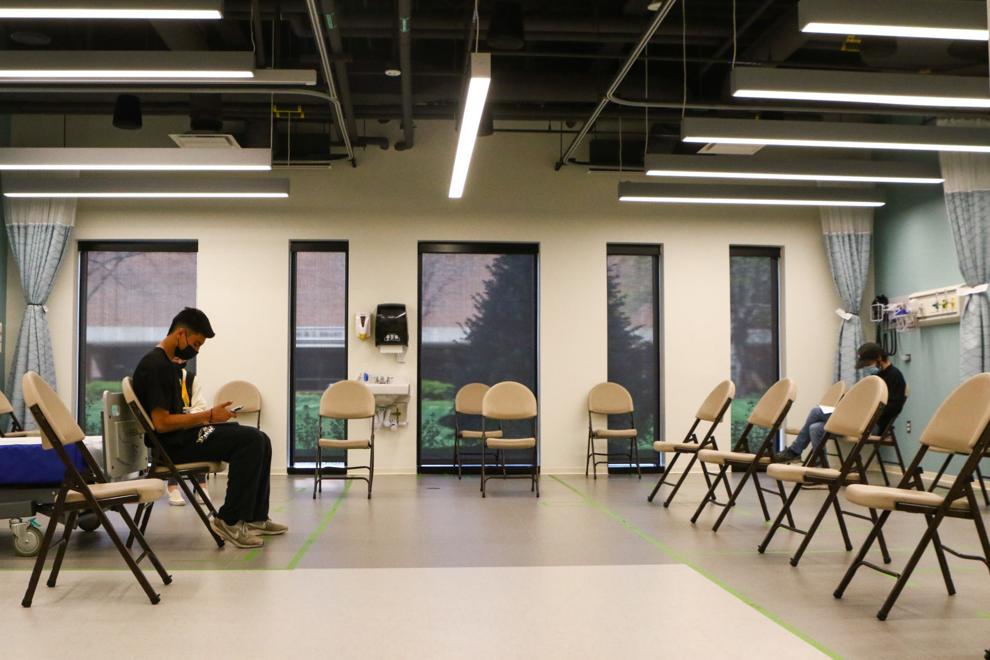 PNW nursing school hosts vaccine clinic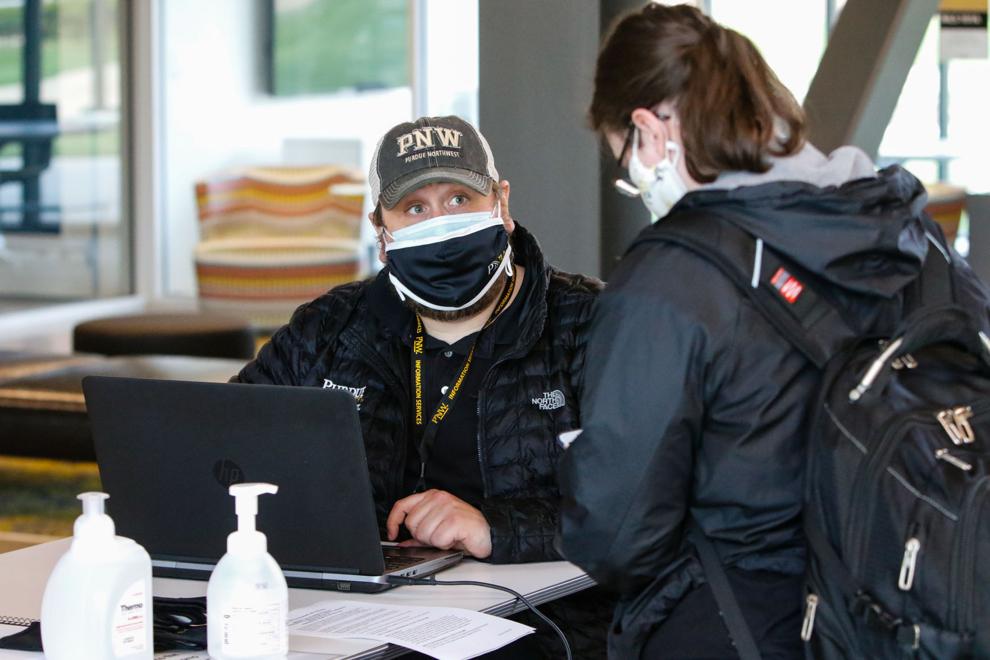 PNW nursing school hosts vaccine clinic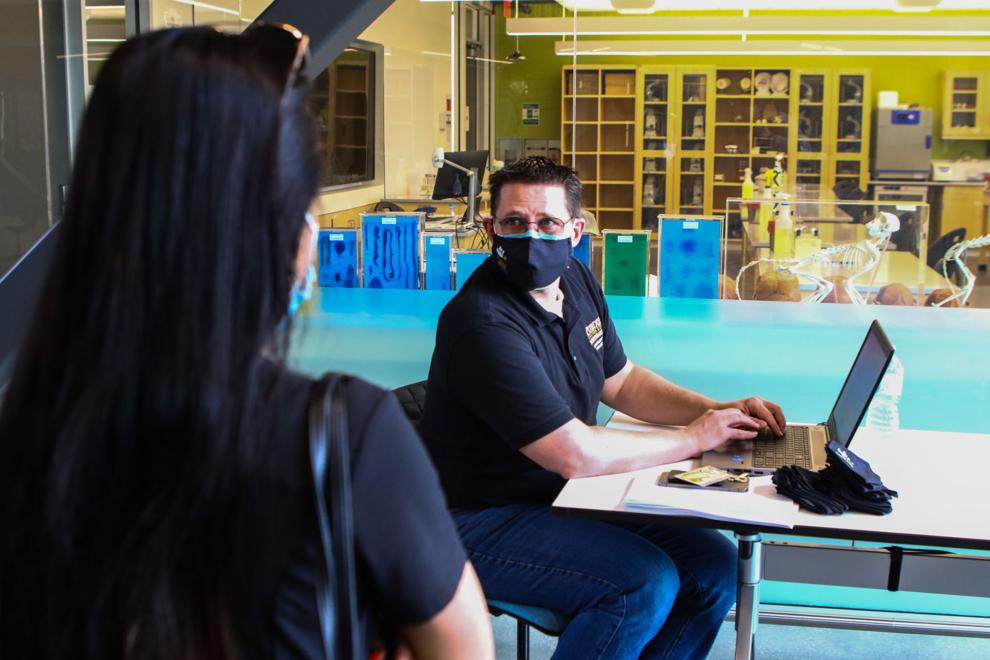 PNW nursing school hosts vaccine clinic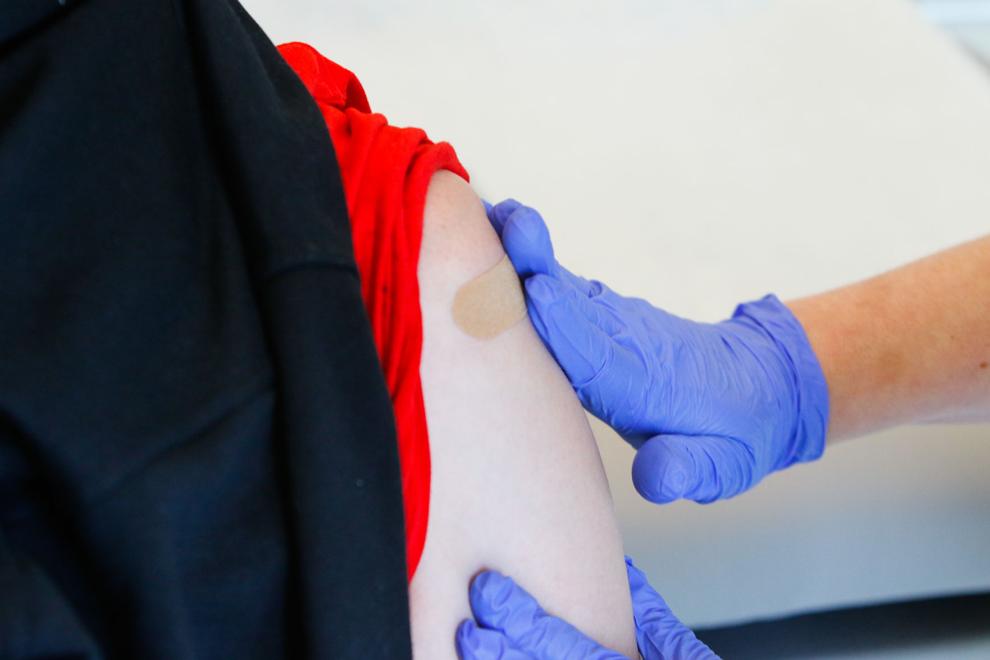 PNW nursing school hosts vaccine clinic