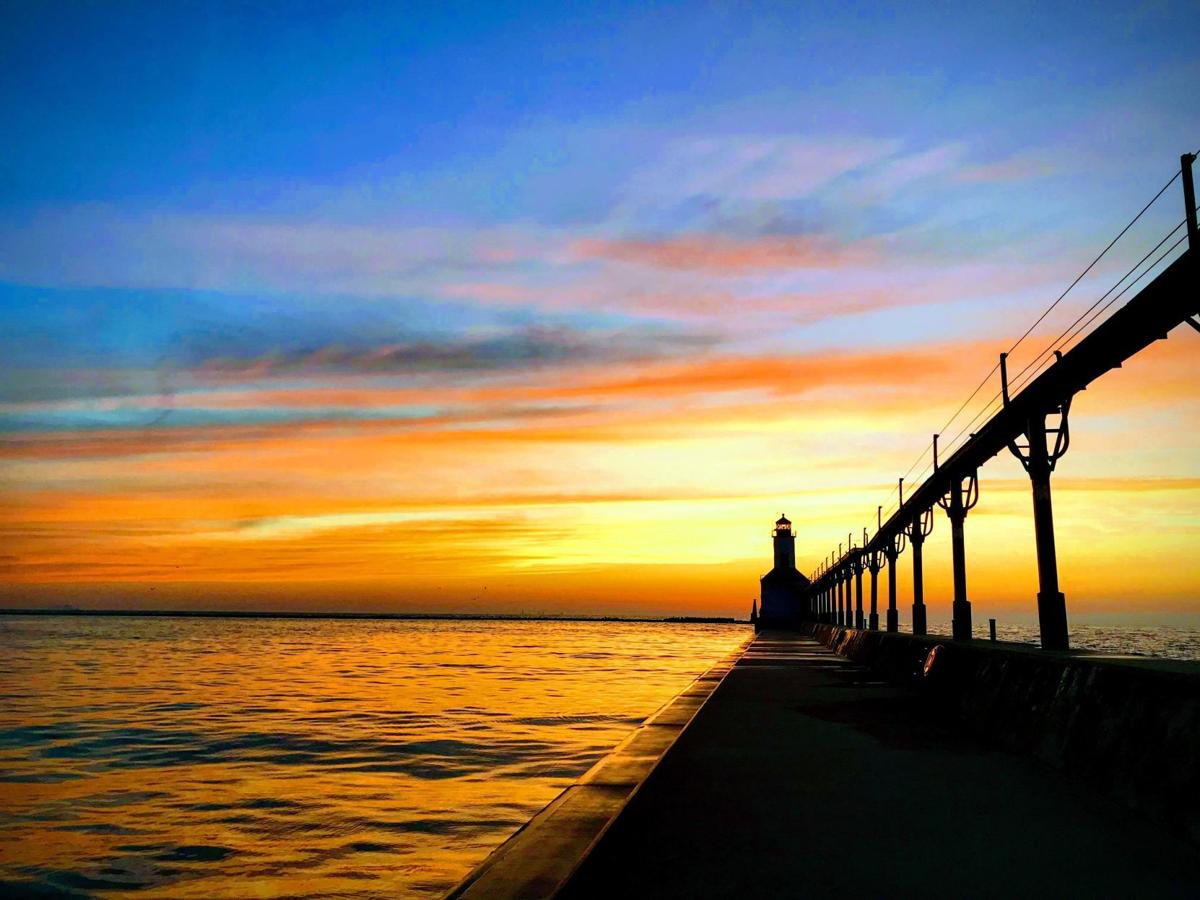 MICHIGAN CITY — Pottawattamie Park is tiny, with just 110 homes and an estimated 235 residents in 2016. The town has never even had a town hall; the Town Council meets in neighboring Trail Creek. All that could change, though.
In 2020, Pottawattamie Park could become a neighborhood within Michigan City.
Pat Donoghue, an attorney representing his hometown of Pottawattamie Park, approached the Michigan City City Council on Tuesday to broach the subject of a potential merger of the two towns.
Michigan City Mayor Ron Meer said he has been in conversations on this topic for over a year.
Already, the two towns are intertwined.
Michigan City completely surrounds Pottawattamie Park.
"It's an island right in the middle of Michigan City, basically," Donoghue said Wednesday.
Michigan City provides police and fire protection and animal control under contract with the town, and about 20 of the homes are already on the Michigan City Sanitary District's sewer system.
The other homes are on septic systems, which is a primary reason for seeking the merger.
"They are in most cases at least 50 years old," Donoghue said. "You get to a lifespan that concerns the use of that kind of solid waste system."
So people in Pottawattamie Park began looking at how to approach a sewer project for the town, "and that began a discussion of a possible merger with Michigan City," Donoghue said.
"There's an environmental component to this that I think is really important," Meer said.
Both Donoghue and Meer noted that Trail Creek, a tributary that runs to Lake Michigan, flows right through the town. If septic systems in the town fail, that would adversely affect water quality in the creek.
"Getting more of these people on sanitary sewers protects the environment, " Meer said.
Pottawattamie Park residents would gain the benefit of additional services, beyond the ones they already enjoy. Michigan City would maintain the streets, and there would be drinking water lines and sanitary sewers to tap into.
Residents also would gain the benefits of the Michigan City Promise college scholarship program for their children, too. Only Michigan City residents qualify for that program.
For Michigan City, Meer noted the city would gain population, which is one of the city's goals, and "a really nice neighborhood with some really quality housing stock."
"There's a lot of people looking for homes in the neighborhood of $150,000 to $250,000," Meer said.
The town's assets would transfer to Michigan City, which would help with initial infrastructure improvements like sewer and roads, Meer said.
"There's a lot of benefits to Pottawattamie Park," Meer said.
If the merger goes through, Michigan City would have to address the additional infrastructure needs. That's especially an issue for the Street Department, Meer said.
"We've done more with less personnel and less equipment than we've had in the past," Meer said.
He says he could foresee having to add another plow truck and additional personnel.
The town is evaluating its roads, something the state requires communities to do for the Community Crossings grant program. Meer is very interested in those results.
Like other small towns in the area, there are winding streets to consider.
"Do any of them need to be widened at all?" he asked.
Pottawattamie Park dates back to 1937, when it was founded by Dr. Frank Warren, for whom the Warren Building in downtown Michigan City is named, Donoghue said. The Warrens were a pioneer family in LaPorte County.
It was basically a rural area, but then came the housing boom after World War II, when Michigan City grew and ultimately surrounded the town.
Some 80 years later, he said, "Modern times have kind of caught up in terms of urban life and suburban life and so forth."
Pottawattamie Park's population, as small as it is, is changing.
"The town is experiencing a change in its population by virtue of older residents coming to the end of their days or by moving to Florida or something like that," Donoghue said.
The younger professionals who live in the town are more accepting of merging with the city, he said.
"It's probably an idea whose time has come," Donoghue said.
Neither the Town Council nor the City Council has formed an opinion on the merger.
Donoghue expects to bring a proposed resolution to the City Council in June for initial consideration.
If the councils of both municipalities agree, the question would be put to the voters with a referendum on the ballot in November.
A series of public hearings would be held in both communities prior to the vote.
If the voters in Michigan City and Pottawattamie Park agree, the two councils would meet jointly in January to figure out where the town would fit within the city's council districts. 2019 would be a transition year, with the merger becoming official Jan. 1, 2020, after Pottawattamie Park voters help choose their city councilman in the municipal election.
If the referendum isn't held this year, it would have to wait until 2020 because this kind of referendum cannot be held in a municipal election year, Donoghue said.
The procedure is spelled out in a merger law created in 1980.
Donoghue said he has tried searching the internet for examples, but only about one or two have taken place in all that time, since 1980.
"It's all very well thought out in the statute," he said. "You can just see the logic of it all."