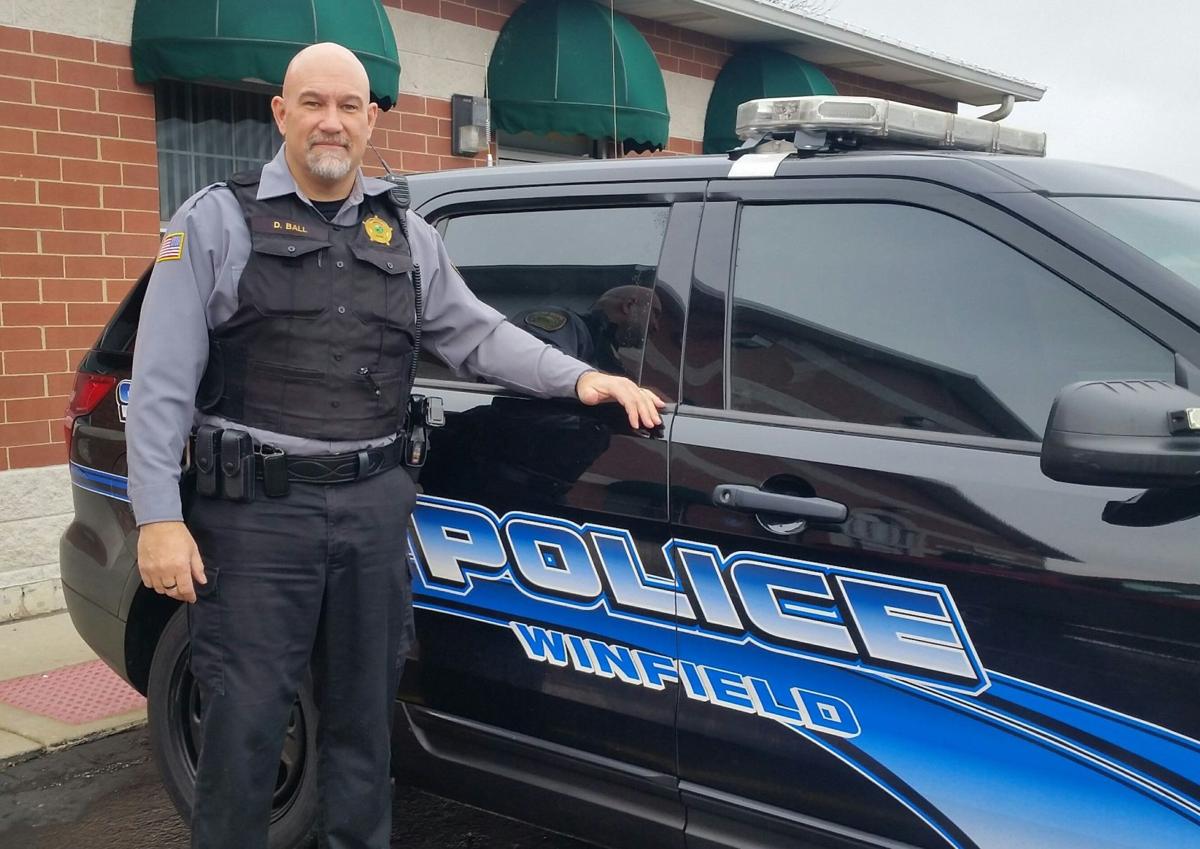 WINFIELD — If you drink and drive, Winfield might be the worst place to do it.
The town with a population of about 6,000 has one of the highest arrest rates for drunk driving of any community in Lake County. According to Marshal Dan Ball, the four-person police force topped the 100 mark for drunken driving arrests during Thanksgiving weekend.
By comparison, Munster has a population of about 23,000 and had only 41 drunken driving arrests, and St. John, which has around 20,000 people, had 42 arrests through the end of September. Hammond has about 76,000 people and had 162 arrests by the end of November, and Crown Point arrested 128 during the same period and has a population of over 30,000.
"Up to a couple of years ago, we didn't have much night patrolling," Ball said. "The sheriff's department patrolled whenever they could, but apparently it wasn't enough."
The town formed its own police department in 2014 when it hired Ball. It has grown to four and with that growth has resulted in an increase in drunken driving arrests. Ball said the town has five bars, but 90% of the arrests have been residents of other area communities and a handful from out of the area, he said. This year's arrest total is about double last year's.
"I don't look at other towns, but, seeing that we're a small town and are a major cut-through on County Line Road, for the size of our department I'm guessing, we're probably one of the top in the county in arrests. It's something we've focused on.
"There's no reason in this day and age that you should drive drunk," Ball said. "There are plenty of options you can access on your phone. While we are trying to keep the streets safe, at the same time we are trying to raise awareness that there are alternatives."
About three-fourths of the arrests were made by one officer. Ball declined to give the officer's name fearing it might be hazardous to him, but he said the officer had special training on knowing what to look for.
"He's good at it, and he takes it seriously. He's on the midnight shift, and he's out there looking for drunken drivers. Otherwise, we don't do anything special except we did a DUI checkpoint in July."
Drugs also are a possible cause of a driver's erratic travel, and the town has gotten a warrant to obtain a blood sample for about a dozen cases.
"We're not trying to deter people from visiting Winfield," Ball said. "As the community has grown, we've got more things to see, and we do want them to see them. We just want them to be safe."