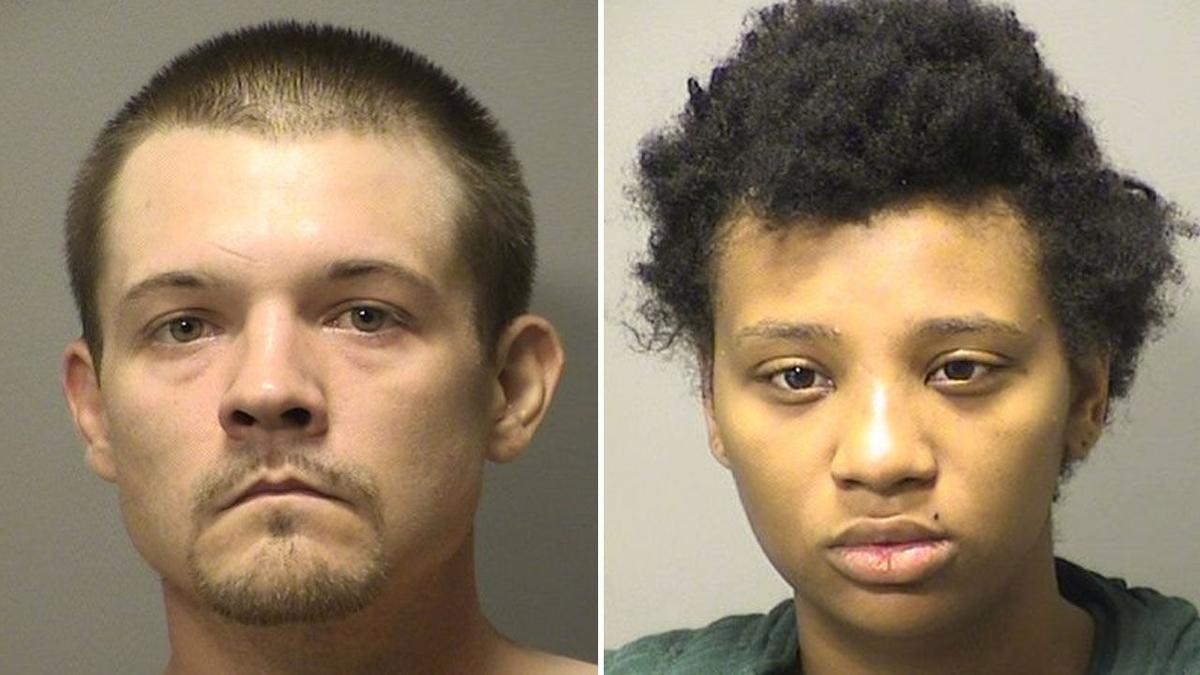 VALPARAISO — Gary Hanney admits culpability in not seeking help sooner for a 20-month-old girl, who was injured while in his care and later died.
But the 32-year-old Wheatfield resident said last week he is having second thoughts about having pleaded guilty to such a high-level criminal offense in the wake of the death. He said he did not knowingly hurt the child and that the girl's mother played a bigger role in the case than has been portrayed.
"I have regrets about everything," Hanney told The Times last week in an exclusive interview.
Hanney pleaded guilty May 31 to a Level 1 felony count of neglect of a dependent and faces between 20 and 30 years behind bars, according to the terms of the proposed plea agreement.
Porter Superior Court Judge Jeffrey Clymer took the proposed plea under consideration and said he wanted to see more details of the case that will be part of a pre-sentence investigation report before deciding whether to accept the deal.
The fate of the plea agreement is entirely in the hands of the judge.
A hearing for the plea and sentence, originally scheduled for late July, has been delayed until Sept. 6 at the request of prosecutors. Prosecutors sought the delay so a doctor — who could not make the original hearing date — can testify, court documents indicate.
The need for the doctor was triggered by the results of a pre-sentence investigation report, though no further details were provided in court documents as to why.
The child's mother, Tamika Conley, 25, pleaded guilty to three level 3 felony counts of neglect of a dependent and faces 30 years of probation. She remains behind bars, and disposition of her case is awaiting the outcome on Hanney's fate.
Hanney, who is not father of any of Conley's three children, said when he arrived at the couple's home in the Camelot Manor Estates mobile home park in Portage early on the evening of July 18, 2017, Conley was in a bedroom with the youngest child, who later died.
Hanney said he and Conley were involved in a disagreement and not talking with one another when Conley left for work.
Once alone with the children, Hanney said he went to check on the youngest child and found her lying in her crib and lethargic.
Figuring the child was just having a bad day, Hanney said he placed her on a bed and then playfully plopped down on the mattress in hopes of triggering a response from the child. The girl, instead, fell to the wooden floor.
"I asked if she was OK," he said. The girl replied with a "yeah."
Hanney said he searched online for symptoms of health problems resulting from a child falling.
"She wasn't showing any of those signs," he said.
Yet a half hour later, Hanney said he noticed the girl was sighing every few minutes. When it began occurring more often, he called Conley, who came home from work.
He said Conley placed the child under cold water in the bathtub and then placed a bag of frozen peas on her daughter's head.
Hanney said he had to fight Conley to get the telephone to call for help.
Doctors later found the child had "multiple bruises on her body and had no brain function," according to police. The baby's body temperature was 80 degrees, and the doctor believed "the injuries occurred within a very short period of time prior to her breathing difficulties."
The child died a few days later.
Conley's defense attorney, Mark Chargualaf, declined comment last week.
Hanney said he has struggled with drug addiction since he was 17 or 18 and was abusing prescription drugs during his time in a relationship with Conley. That relationship began a year before the incident in question, he said.
But Hanney insists he was not intoxicated on the night in question and was going through withdrawal, which left him confused during his interaction with emergency medical officials and police.
"My brain wasn't there," he said.
Hanney said he is not the monster everyone has wanted to believe he was. He said Conley had not been taking good care of her children from the start of their relationship, and he tried to do what he could to make sure they were eating better and receiving better quality attention and overall care.
"They were the only good aspect of that relationship, if you can even call it that," he said.
Hanney said he decided to plead guilty to the Level 1 felony — which was increased in severity when the child died — because he could not afford to go to trial.
A trial would cost him another $10,000 in legal fees, in addition to court costs, he said.
"None of it makes sense," he said of his current situation with the case.
Get local news delivered to your inbox!
Subscribe to our Daily Headlines newsletter.