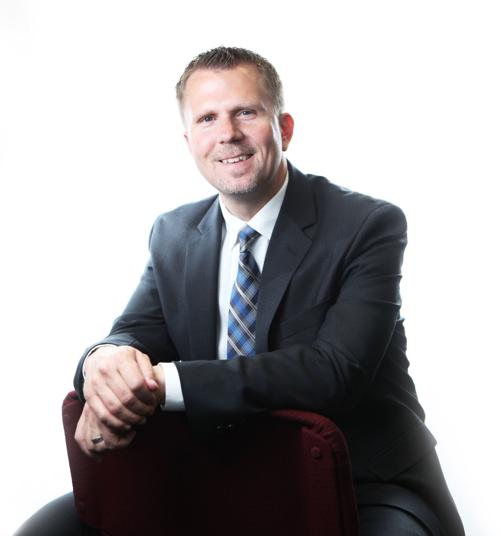 HAMMOND — Phil Taillon, most recently the executive director of the city's planning and development department, has been named chief of staff as part of a series of changes announced Friday by Mayor Thomas M. McDermott Jr.
Former chief of staff Mark McLaughlin has been named deputy executive operator of the Hammond Water Department. A former director of the city's planning and development department, McLaughlin has a bachelor's degree in chemistry from the University of Colorado.
Africa Tarver will take over for Taillon as head of the planning an development department. She most recently served as director of economic development.
Anne Anderson, who was formerly marketing coordinator for the economic development department before becoming administrative assistant to the chief of staff, has been promoted to director of economic development. Hammond native Aileen Ibarra, who most recently worked as constituent services intern for Indianapolis Mayor  Joe Hogsett, will take over as administrative assistant to the chief of staff.
Richard Szany, who has served as finance director with the Hammond Port Authority, will be responsible for port authority operations in the absence of the port authority director. Matthew Muta, who serves on the board of sanitary commissioners, has been named deputy district manager of he Hammond Sanitary District. 
In a release announcing the changes, McDermott said McLaughlin, Szany and Muta's positions were "created for succession purposes." He said the three men will be able to fill in for their respective directors in the case of illness, vacation, or other unforeseen circumstances.
Taillon, who served as executive director of planning and development for nine years, was also recently appointed to the Regional Development Authority as Hammond's representative.
Before joining the city, Taillon worked as assistant vice president and office manager at First Midwest Bank along with teaching through the American Institute of Banking.