LISLE, Ill. — A woman fatally shot a retired Illinois State Police trooper and wounded another retired state trooper and an off-duty trooper F…
A man drove onto a naval station north of Chicago without showing credentials early Friday, leading to the base being locked down and a warnin…
The passenger rail agency had told Chicago-based Access Living its policy was to charge extra to reconfigure train cars to accommodate wheelch…
A special prosecutor will handle the case of a suburban Chicago police officer who was involved in a traffic crash in which another police off…
Travelers arriving at Chicago's O'Hare International Airport from Wuhan, China will be screened for the respiratory coronavirus, health offici…
A suburban Chicago police officer has been charged with driving under the influence after she was involved in a traffic crash in which another…
When a police detective said last week that a man suspected of strangling a suburban Chicago teen in 1976 may have killed as many as a dozen g…
The governor says it will allow tens of thousands of motorists to have driving privileges reinstated. That means more people will be able to work
The animal was shot with a BB gun, "which could have caused the limp in its movements as well as the aggressive behavior," officials said.
AP visited immigration courts in 11 different cities, including Chicago's two locations, which serve Illinois, Indiana and Wisconsin. They fou…
Two young brothers were among five people shot and wounded when gunmen fired through the window of a Chicago barbershop, police said.
Thorton Fractional South High School plans to add Master Sgt. Nathan Goodman to its Wall of Honor after the U.S. Army Green Beret was killed T…
Illinois is updating its birth certificate system to affirm the gender identities of transgender parents.
Sureel Dabawala had been reported missing on Jan. 1, after she failed to return home on Dec. 30. Her body was found Monday in her car, which w…
Army Specialist Henry Mayfield Jr. was among three Americans killed on Jan. 4 at Manda Bay Airfield, which is used by the U.S. military.
Mayor Lori Lightfoot has called it "the first step in a longer process of strengthening the city's immigration protections."
The 14-year-old lion mysteriously fell and died less than two weeks after her mate was put down for age-related issues, officials said.
"We need to make sure that everyone's getting access to product."
From the 1970s until his death in 1981, he may have been abducting, raping and killing women and girls without raising suspicions in various s…
University of Illinois health system officials are proposing to build a $191 million outpatient care center next to the school's hospital on C…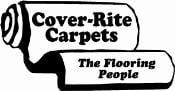 Cover-Rite Carpet & Design Center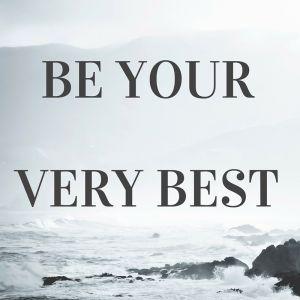 Be Your Very Best by Diana Govert
21-year-old Pfc. Miguel A. Villalon of Joliet, Illinois was killed when his vehicle was hit by a roadside bomb in southern Afghanistan, the Pe…
At 12:13 p.m. Friday police responded to a shooting at Interstate 94 northbound lanes at 154th Street, according to the Illinois State Police.
DNA tests to determine if a coyote captured on Chicago's North Side is the same animal that attacked a 6-year-old will take weeks to complete,…
Authorities on Thursday were on the hunt for coyotes in downtown Chicago after two reported attacks, including one where passersby said they h…
A federal judge has imprisoned a Chicago man for the 2018 heist of a Brinks armored truck in Hammond that scored $617,686 in loot for the robbers.
Some transgender students and some of those living in the U.S. without legal permission have become the first to apply for college financial a…
He is accused of fatally stabbing the lawyer and holding two children captive Saturday night at a home.