The locally made Ford Explorer SUV saw a 56.9% decrease in sales in  August as compared to a year ago, largely as a result of the chip shortag…
Their families will be presented with the Duty Death Gold Badge for their sacrifices to serve others. 
The 19-year-old faces charges of one count of first-degree murder and two counts of aggravated unlawful use of a weapon on a person. 
Police reported that after the victim entered into his vehicle, a suspect also entered into his vehicle and shot him in the head. 
Brothers Emonte Morgan and Eric Morgan were indicted Friday after being previously arrested and charged with multiple felony counts.
A Dodge Journey was traveling northbound on Torrence when it went through a red light and into the intersection a little after 3 a.m., accordi…
Exits were closed on the Dan Ryan and Bishop Ford expressways as far north as Garfield Avenue, ISP said. The highways will reopen when the len…
CHICAGO — The Chicago Police Department has released surveillance photos of two men believed to be responsible for shooting and killing a 70-y…
The Chicago Police Department said the woman was parked in the 13300 block of South Baltimore Avenue around 4:25 a.m. when two men approached …
The 29-year-old Hammond man has been ordered to be supervised by pretrial services.
Court records and statements from family have revealed how a Hammond man with a master's degree who works as a teacher's aide became ensnared …
Indiana is among 31 states now listed on Chicago's COVID-19 Travel Advisory because each has a COVID-19 infection rate greater than 15 cases p…
A 29-year-old Hammond man is in federal custody after allegedly buying the gun that was used to kill Chicago Police Officer Ella French, and s…
The locally made Ford Explorer saw a 26.4% decrease in sales in July as compared to a year ago, as a result of the chip shortages that shut do…
A significant amount of guns confiscated by police in Chicago originate from outside of the city, such as Indiana, according to firearm tracin…
The shots were fired from an unknown vehicle going south on Interstate 94 at 95th Street.
One driver fled the scene, leaving the seriously injured victims behind.
One of the vehicles was driven by a 43-year-old Lansing woman, police said.
The locally made Ford Explorer sport utility vehicle saw a 38.4% decrease in sales in June as compared to a year ago, as a result of the semic…
Illinois State Police said they responded about 4:20 a.m. Sunday to the two-vehicle hit-and-run on southbound Interstate 94 near 95th Street.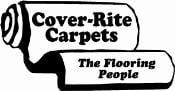 Cover-Rite Carpet & Design Center

Midwest Express Clinic / Crown Point
Police are searching for a suspect and detectives are investigating the homicide.
The search for Kelvin Soto Crespo, 20, had been ongoing since May 1, when the 18-foot Bayliner runabout boat he and three others were aboard c…
The suspect had fired shots from an unknown vehicle driving southbound.
The man, who has not yet been identified, was recovered after the Chicago Marine Unit responded to a report of a body floating in the water, p…
The man was treated at a nearby hospital but later succumbed to his injury. 
Troopers responded about 7:40 p.m. Wednesday to the shooting, which happened in the northbound lanes at West 33rd Street.
As of Tuesday evening, Cicero Police Department said the family was making arrangements for his organs to be donated.