55-year-old Robert Cherry was last seen in Lansing on June 8.
After more than two decades in the Lansing Police Department, Al Phillips was sworn in as the village's chief on Tuesday night.
Authorities thanked the public for spreading information of the woman's disappearance. 
Anyone with information on Olivia Powell or her whereabouts is asked to contact the Lansing Police Department at 708-895-7150 and ask to speak…
After being limited to just a handful of events because of the pandemic last year, Fox Pointe is gearing up for a more typical season in 2021.
Keith Manning, 24, was found with several gunshot wounds when Lansing police responded about early Tuesday to an apartment for a report of sho…
The South Suburban Major Crimes Task Force and Illinois State Police Crime Scene Investigators are assisting Lansing police in their investigation.
Mayor Patty Eidam, a veteran herself, previously told the Times she wanted to honor those who have lived or currently live in Lansing and have…
The Lansing Police Department and the Suburban Major Accident Reconstruction Team continue to investigate and anyone with information is asked…
Smith, 35, is a Lan-Oak Park District commissioner and member of the village's Human Relations Commission. 
One more person was reported dead from COVID-19 on Tuesday in Lake County, updated data showed.
LANSING — Several fire departments converged on the scene of a Lansing house fire Friday evening.
LANSING — A Lansing nonprofit is hosting its monthly food giveaway Saturday morning at the Serbian Social Center.
Patty Eidam and Vivian Payne, the incumbent mayor and clerk respectively, are unopposed in their reelection bids.
District officials last week unveiled plans for the program, which will be open to up to 22 juniors from TF North and TF South high schools be…
A former big-box store that's been empty for years is coming down soon to make way for a new development.
Officials announced last week District 215 is one of 10 in Illinois to land an Education Career Pathways grant, valued at $201,500.
The 36-year-old Calumet City man was being held at Hammond police headquarters, where he cooperated with investigators, Lansing police said.
The man was transported to a local hospital from the crash scene, at 173rd Street and Torrence Avenue in Lansing, and pronounced dead about 12…
The man was cited with failure to reduce speed to avoid an accident and driving without a valid license, a Lansing police official said.

Midwest Express Clinic / Crown Point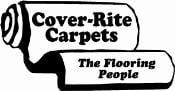 Cover-Rite Carpet & Design Center
Thornton Fractional School District 215 is accepting applications for a board member to replace Dr. Michael Bolz, who recently resigned.
Just weeks after learning their school was targeted for closure at the end of the school year, St. Ann parishioners found out Wednesday their …
Teachers may return to the district's buildings as soon as next week, with the first day of in-person learning scheduled for April 19.
Eidam was recognized as one of the year's Top 20 Global Women of Excellence at the ninth annual Congressional International Women's Day Gala i…
Between Wednesday and March 19, the only early voting location will be in the pedway at 69 W. Washington St. in Chicago.
Cam Sanchez's original plan was to give away 1,000 boxes, but on Saturday morning he learned that suppliers would deliver 2,000 boxes for dist…
We Are Lansing is teaming up with First United Methodist Church of Lansing for Saturday's giveaway of 1,000 boxes of food.