On Tuesday an arrest warrant was executed by Lansing police and the FBI Violent Crimes Task Force and the suspect was taken into custody, police said.
Tips from residents developed leads for an extensive drug investigation that led authorities to the arrest of the man and woman.
Bakers Square has shut the doors on two Region locations. The Schererville restaurant is the only location that remains open.
Thorton Fractional South High School plans to add Master Sgt. Nathan Goodman to its Wall of Honor after the U.S. Army Green Beret was killed T…
Lansing police said at this time, the case is not classified as a homicide investigation.
Coby White, Chicago Bulls point guard, visited Phillips of Chevrolet of Lansing for an autograph signing event. White met with the TF South bo…
The crash happened on Interstate 80 near the Torrence Avenue exit early Wednesday evening.
LANSING — The annual Fall Feast is set to benefit more than 100 people with intellectual and developmental disabilities.
LANSING — Area schools were put on a soft lock down after police responded to a call of shots fired.
LANSING — The FBI is investigating a bank robbery in Lansing. The suspect fled the scene and is still at large, the FBI said.
LANSING — A Hobart woman was gunned down in a busy Lansing parking lot, and another man was injured in the shooting, police and coroner's repo…
Lansing police are looking for a man suspected of attempting to rob the First Federal Savings of Hegewisch Bank. 
LANSING — A reported altercation in the parking lot outside LA Fitness in the 17300 block of Torrence Avenue resulted in a woman suffering a f…
LANSING — The Lansing Elementary School District 158 Board of Education approved its 2017 tax levy by a 6-0 vote last week.
New Orleans Saints running back Pierre Thomas was back in his hometown of Lansing, Illinois, for his annual youth football camp. He talked wit…
New Orleans Saints running back and T.F. South alumnus Pierre Thomas returned to his hometown Lansing to coordinate his annual youth football camp.
LANSING | The Village Board on Tuesday approved the purchase of land adjacent to the Village Hall for parking, despite objections by one trust…
The T.F. South band's spring concert was held April 23. The show featured performances by a guitar soloist, the percussion ensemble, the jazz …
A decision on whether or not to relocate from Lansing to Indiana will be put to voters by the Illiana Christian School Board on Monday, accord…

Midwest Express Clinic / Crown Point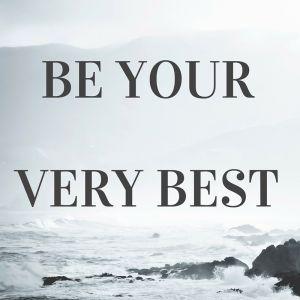 Be Your Very Best by Diana Govert
Assistant cellarman Jonathon Hickey pours dry hops into a vat.
Golfer talks about overcoming leukemia.
Local fathers take their children to the first day of school at Nathan Hale Elementary School in Lansing on Wednesday morning as part of the M…
LANSING | Members of Lansing Scout organizations gathered at St. Ann Church to participate in the annual Scout Sunday Mass on Feb. 3.
CALUMET CITY | Thornton Fractional High School District 215 will use a recently received grant to bolster the financial literacy programs they…
View and purchase photos from Fourth of July celebrations in the South Suburbs.